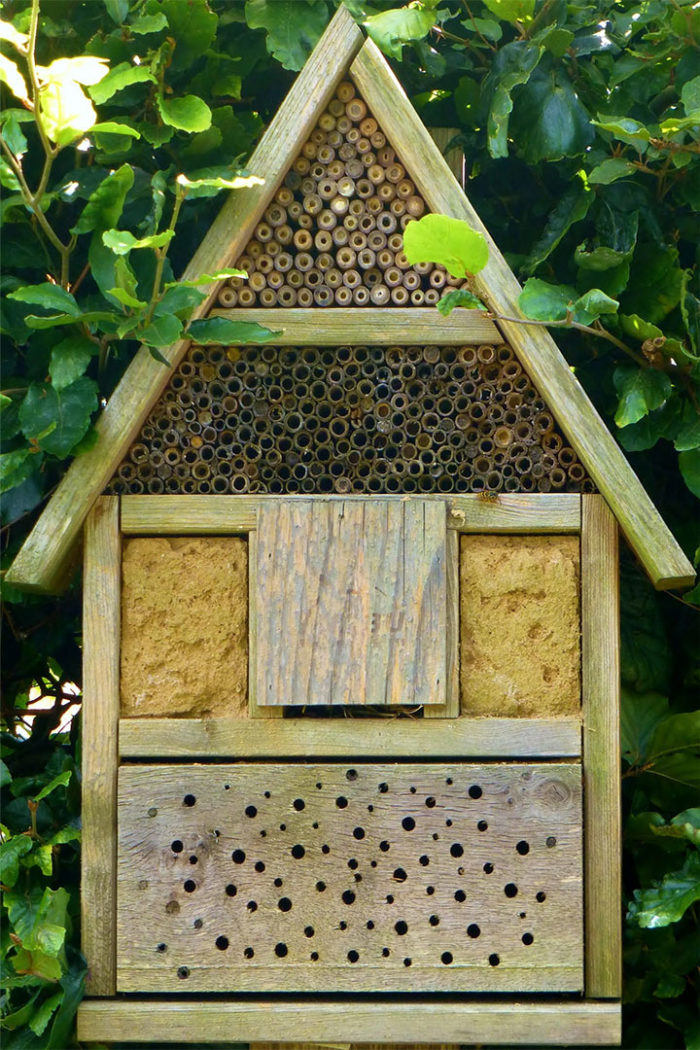 Is your garden buzzing with excitement this time of year? Ours definitely is, and it's not just from our giggles of delight but from the hummingbirds, bees, and butterflies busily perusing our new blooms.
We've made it our personal mission since moving into our new home to create a pollinators' mecca in our yard, and boy, have they noticed! We have hummingbirds galore, a bee barn that's waiting for its newest tenants, and butterflies that are increasing in number every day. We are excited to share some of our favorite pollinating perennials with you because there's nothing more satisfying than a garden full of life and color!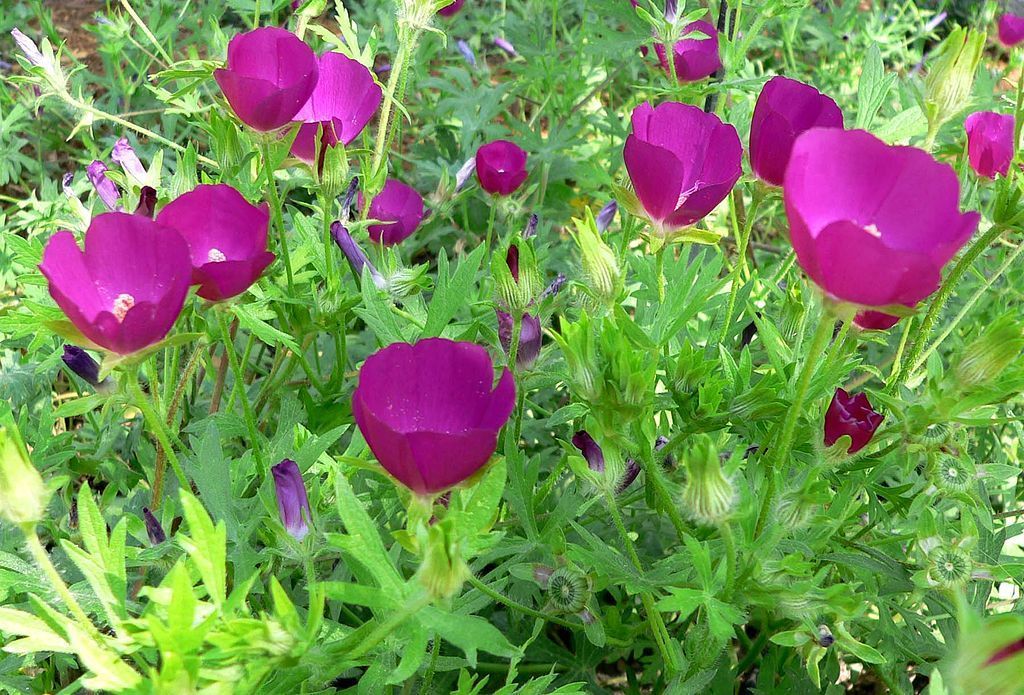 Poppy mallow or wine cups (Callirhoe involucrata, Zones 4–9) is our first bee-and-butterfly-approved perennial. This beauty grows to about 12 inches tall and 3 to 4 feet wide and is a great sprawler or ground cover. Poppy mallow is a hardy North American prairie native. This specific variety features a drop-dead-gorgeous magenta pink flower that will bloom for you all summer long.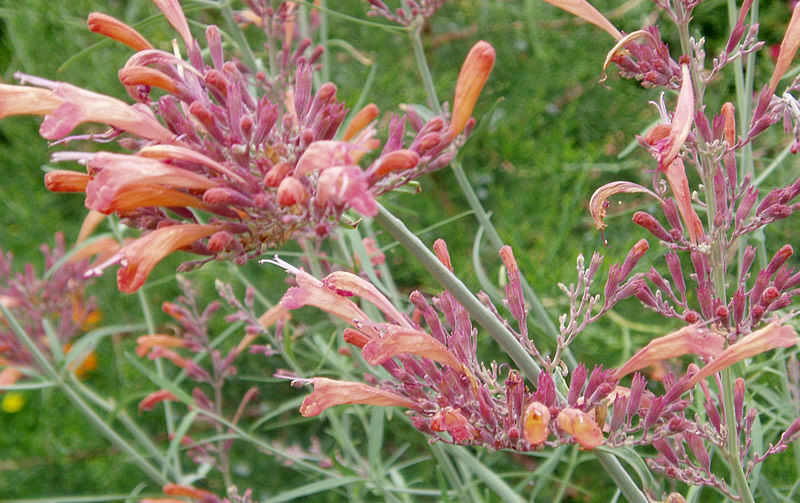 Our next pollinator is sunset hyssop (Agastache rupestris, Zones 5–10). This Southwestern native will wow you with its orange- and raspberry-colored tubular flowers. The foliage has a very distinct smell; some compare it to root beer or licorice. This deer-resistant plant grows between 18 and 24 inches tall and 2 to 3 feet wide. Known for being one of the hardiest Agastaches, sunset hyssop attracts a variety of hummingbirds, sphinx moths, and butterflies.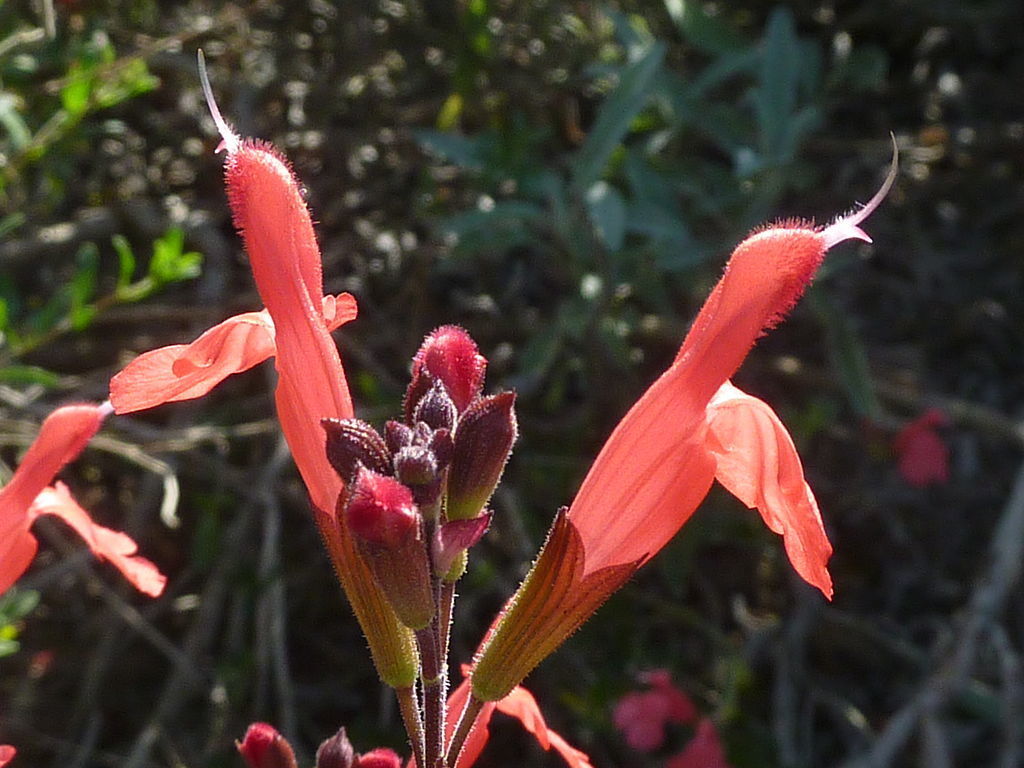 Our last recommendation loved by our winged friends is autumn sage (Salvia greggii, Zones 5–9). This versatile perennial is a perfect addition to any garden bed or container. Autumn sage comes in a variety of colors: red, salmon, pink, and white. The foliage has a delicious, spicy smell, and the plants bloom spring through fall. This plant doesn't mind occasional deadheading either. Expect it to grow 24 to 36 inches tall and 18 inches wide.
Creating a feast for pollinators in your yard is not only fulfilling to watch, but it's also considered responsible gardening. Due to the widespread use of pesticides in residential areas, pollinators are struggling to find the food they need to do their job. By creating space in your yard to encourage pollination, you're helping our planet thrive. We'd call that a win-win! Beyond plantings, be sure to grab a bee and insect house at your local nursery or big box store. The insects will love their new nest site. Happy pollinating!
Sheila Schultz and Laurel Startzel are a mother-daughter duo who founded Denver Dirty Girls Container Gardening while living in Denver, Colorado and have continued their business since moving to Tucson, Arizona.