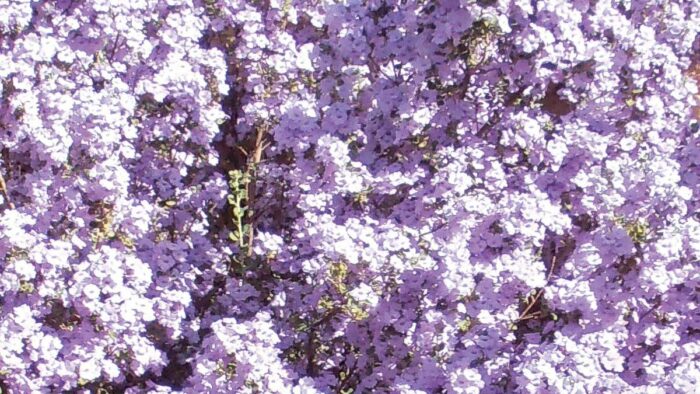 As garden centers start to open their doors for the season (and we get ready to run into them with open arms), we decided to ask some regional experts what plants are on the top of their shopping lists this year. These wish list plants are undoubtably beautiful, but many are also hardy, resistant to diseases and pests, long bloomers or more compact than other varieties. In other words, before you check out these four must-have plants for the Southwest, you'll want to find some more space in your garden.
---
1. 'Silver Peso' Texas Mountain Laurel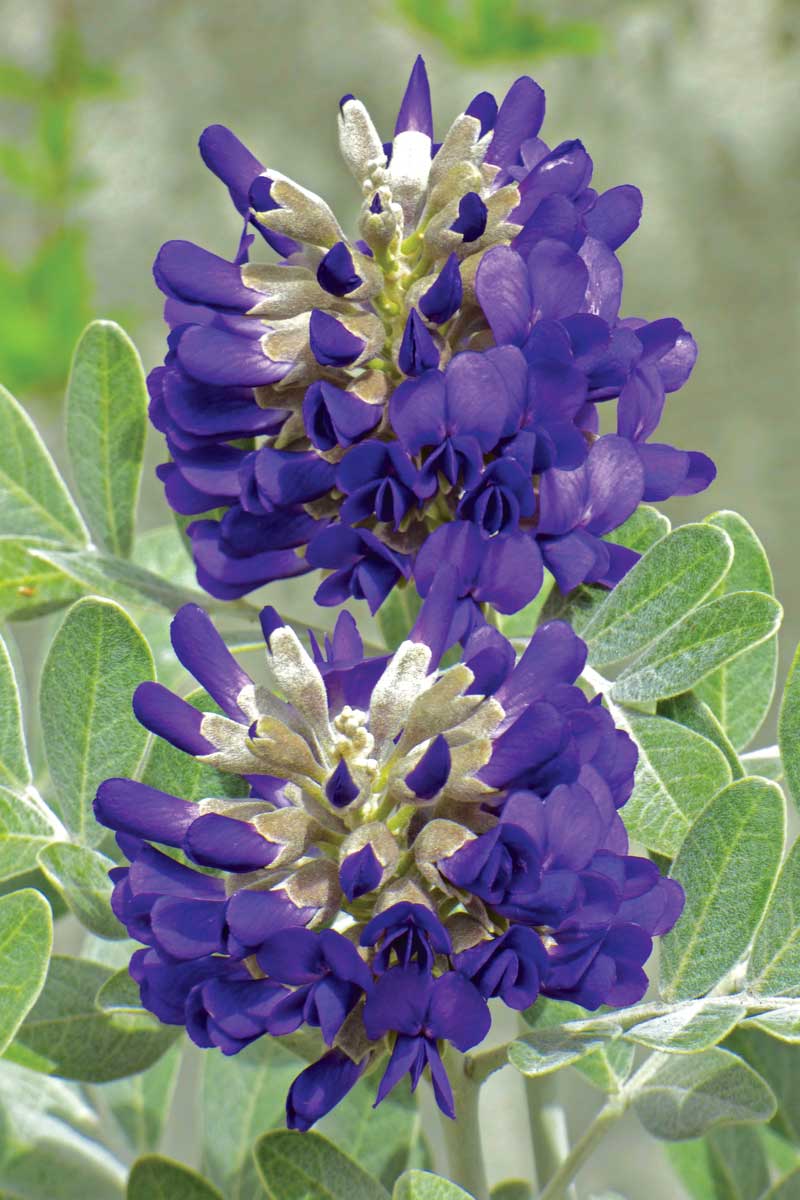 Name: Sophora secundiflora 'Silver Peso'
Zones: 7b–10
Size: 10 to 20 feet tall and 10 to 15 feet wide
Conditions: Full sun to partial shade; well-drained soil
Native range: Southwestern United States, Mexico
'Silver Peso' Texas mountain laurel has stunning, evergreen silver foliage. This coloration provides a brilliant contrast to its wonderfully fragrant purple flower clusters that smell like grape soda. These blooms appear in late winter and early spring. 'Silver Peso' is a large shrub or small tree with year-round interest. It can cover a sizable wall or be a focal point in a courtyard; either way, it will be an eye-catching addition to your landscape. Make sure to leave enough room for 'Silver Peso' to reach its ultimate potential. Its evergreen leaves and slower growth mean maintenance is minimal. Like most plants that thrive in well-drained soil, it doesn't like to be overwatered.
2. Pawnee Buttes® Western Sand Cherry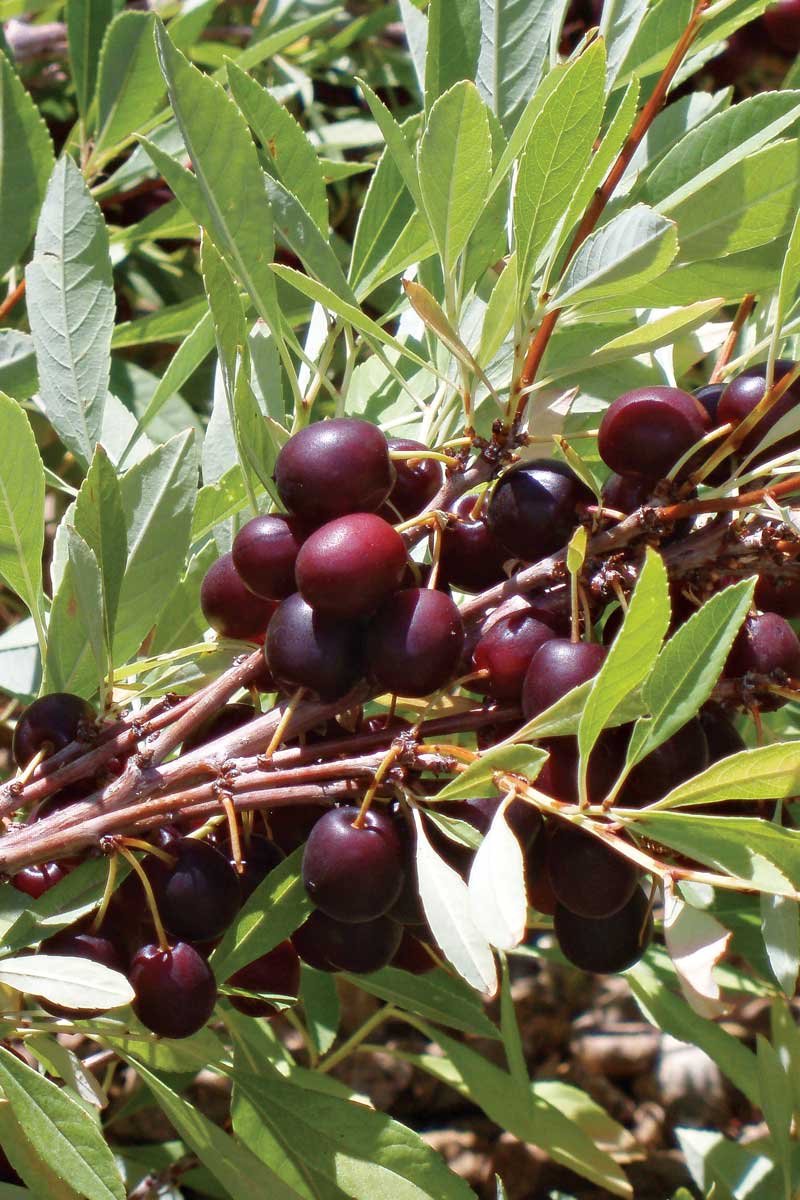 Name: Prunus pumila var. besseyi 'P011S'
Zones: 4–8
Size: 12 to 18 inches tall and 4 to 6 feet wide
Conditions: Full sun to partial shade; well-drained soil
Native range: Central North America
This compact selection of Western sand cherry has four-season interest and is a great wildlife habitat plant. The white, fragrant flowers bloom in spring before the leaves emerge and are covered by pollinating bees. Later in the season this shrub produces tart cherries, which birds will devour when they ripen to a dark red color. In autumn the foliage turns brilliant shades of red before leaving a tidy structure of branches for winter. This plant has a prostrate form that keeps it low maintenance, so it's an ideal pick for borders, slopes, or terraces.
3. Vermilion Bluffs® Mexican Sage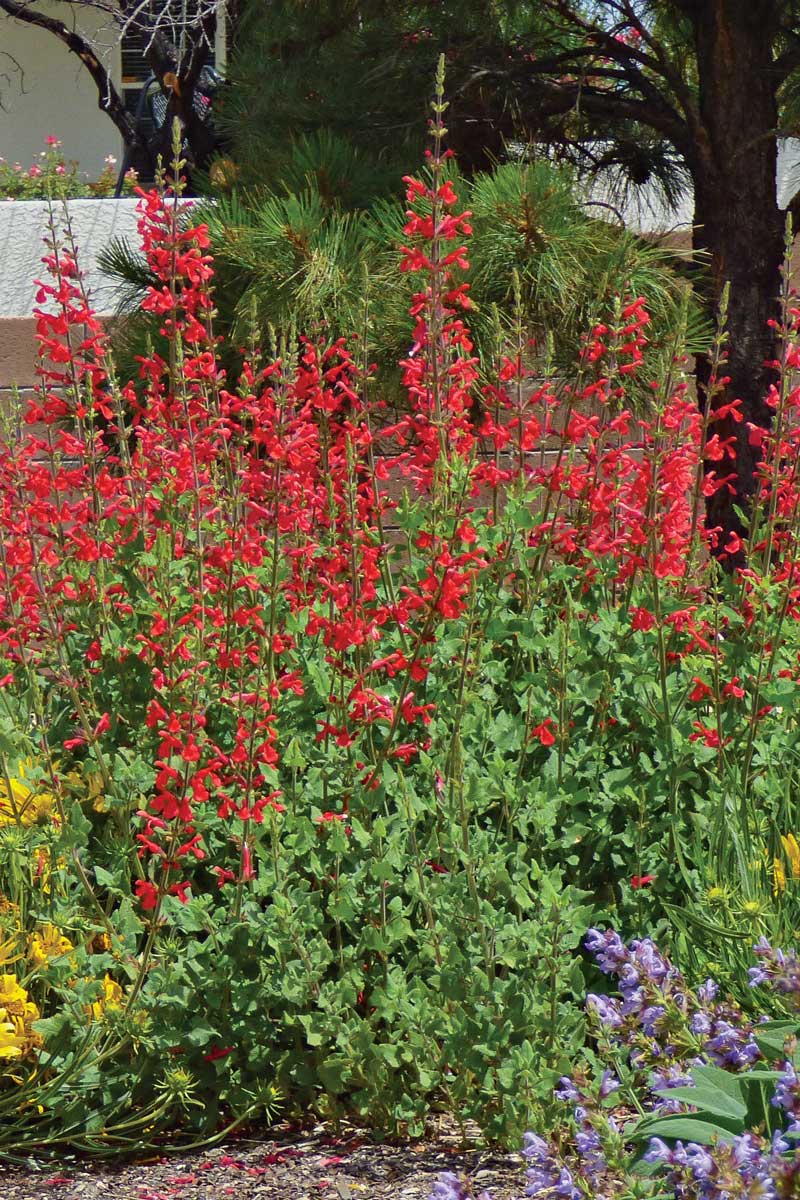 Name: Salvia darcyi 'Pscarl'
Zones: 5b–10
Size: 3 to 4 feet tall and 3 feet wide
Conditions: Full sun to partial shade; well-drained soil
Native range: Sierra Madre Oriental mountain range (Mexico)
Vermilion Bluffs® Mexican sage is a tall, long-blooming perennial that flowers in late spring through summer. The flowers are a brilliant fire engine red that attracts hummingbirds and draws the eye of everyone who comes near. This perennial is a must-have for pollinator gardens. Vermilion Bluffs® is a constant bloomer that will continue to flower without deadheading and needs a hard pruning only once a year at the end of winter. This cultivar is more cold-tolerant than the species, so it's well suited for most areas of the Southwest.
4. 'Lynn's Legacy' Texas Ranger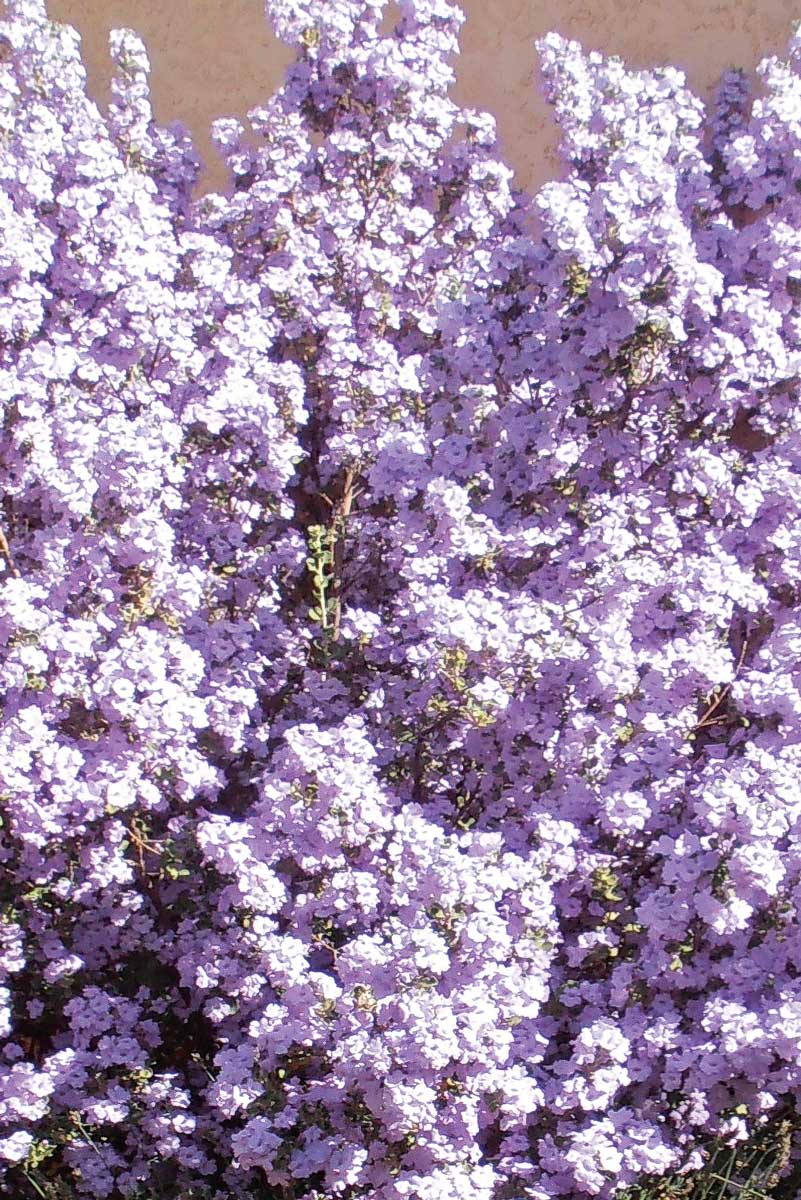 Name: Leucophyllum langmaniae 'Lynn's Legacy'
Zones: 7–10
Size: 6 feet tall and 5 feet wide
Conditions: Full sun; medium to well-drained soil
Native range: Chihuahuan Desert (Mexico)
'Lynn's Legacy' is one of the few varieties of Texas ranger that stays evergreen through winter, even in higher desert areas. In cooler areas, plant this shrub in a warm micro­climate against a south- or west-facing wall. This cultivar has dense, silver-green foliage and erupts into bloom with pastel purple flowers that cover the entire plant in summer and fall. The flowers are quite fragrant and are very attractive to many species of bees. The compact nature of this plant means that little pruning will be needed to keep it looking tidy as long as you don't overwater it. Use this plant as a screen or an informal hedge to add interest to your garden year-round.
---
Hunter Ten Broeck owns and operates WaterWise Landscapes in Albuquerque, New Mexico, along with his wife, Barb.