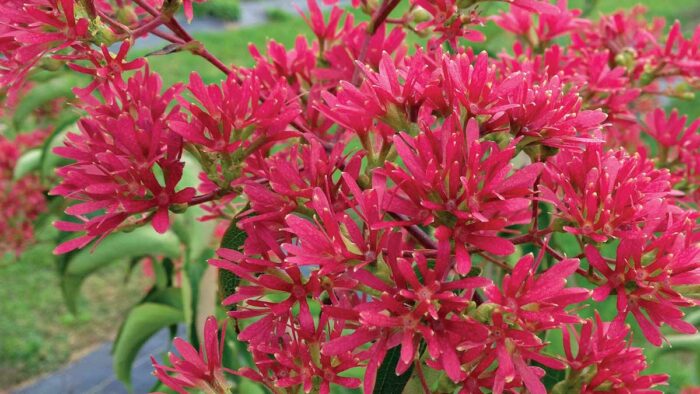 As garden centers start to open their doors for the season (and we get ready to run into them with open arms), we decided to ask some regional experts what plants are on the top of their shopping lists this year. These wish list plants are undoubtably beautiful, but many are also hardy, resistant to diseases and pests, long bloomers or more compact than other varieties. In other words, before you check out these four must-have plants for the Northwest, you'll want to find some more space in your garden.
---
1. Jurassic Gold wood fern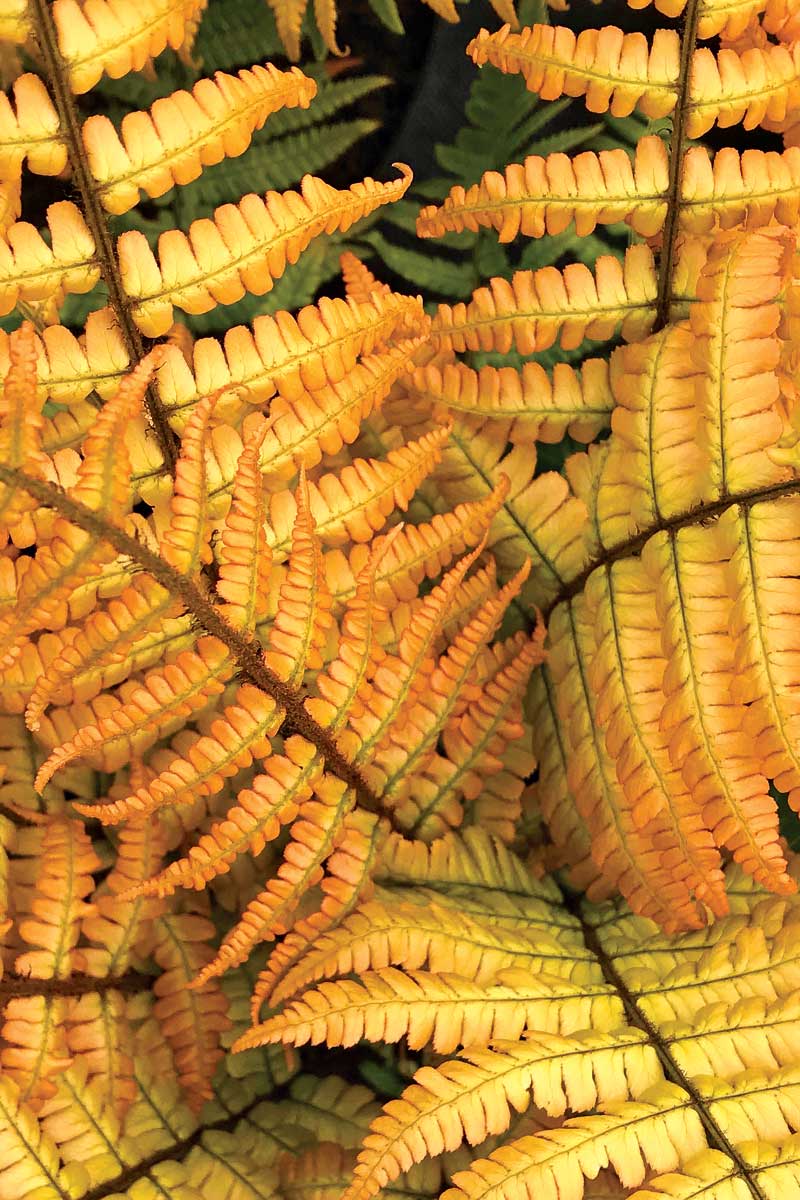 Name: Dryopteris wallichiana 'Hollasic'
Zones: 6–9
Size: 24 to 30 inches tall and wide
Conditions: Partial shade with protection from hot afternoon sun; organically rich, consistently moist soil
Native Range: Himalayas, Hawaii, and Central America
This new wood fern selection is high on my list of plants to find because of its spectacular new spring growth and graceful, arching habit. In spring its fronds emerge covered in blackish brown, furry-looking scales; they unfurl to reveal bright golden orange color that fades to yellow before finally maturing to deep green. I love this fern's stately, upright, vaselike shape. Ideal for planting as a single specimen or in a dramatic grouping, it adds
a primeval feel to the garden.
2. 'Purple Flame' blue flag iris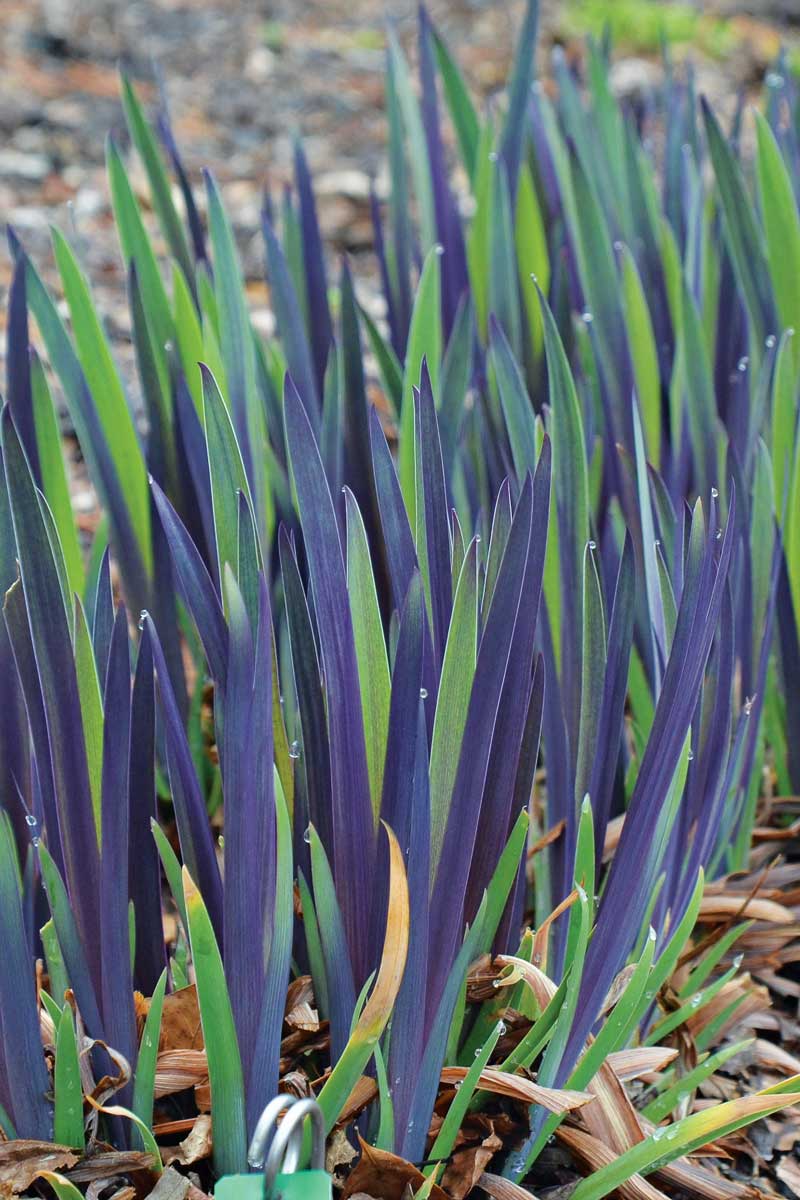 Name: Iris versicolor 'Purple Flame'
Zones: 2–8
Size: 3 feet tall and wide
Conditions: Full sun; moist to wet soil; tolerates clay
Native Range: Eastern North America
This lovely selection from the famous Mt. Cuba Center in Delaware is named for its amazingly colored new foliage. In spring, its strappy leaves emerge cloaked in deep, saturated, slate-purple tones that gradually give way to bright green. This exciting color break is reason enough to want this iris, but of course there are also flowers to think about. In May, dark purple flower stems rise just above the leaves and open with charming blue-purple flowers that complement the striking foliage perfectly.
3. Sunny Anniversary® abelia
Name: Abelia × grandiflora 'Minduo1'
Zones: 6–8
Size: 2 to 3 feet tall and 3 to 4 feet wide
Conditions: Full sun to partial shade; fertile, well-drained soil
Native Range: Hybrid
Abelias are in a revival now, and rightly so. They are easy to grow, are resistant to diseases and pests, and produce loads of fragrant flowers all summer long. When I first heard about Sunny Anniversary®, I was excited by its unusual flower color: soft yellow, with pink and orange throats. This is a brilliant break in flower color and makes it a shrub that I must try. As a bonus, it is also touted as deer- and rabbit-resistant, and once established it only requires occasional watering during prolonged dry periods.
4. Temple of Bloom® seven-son flower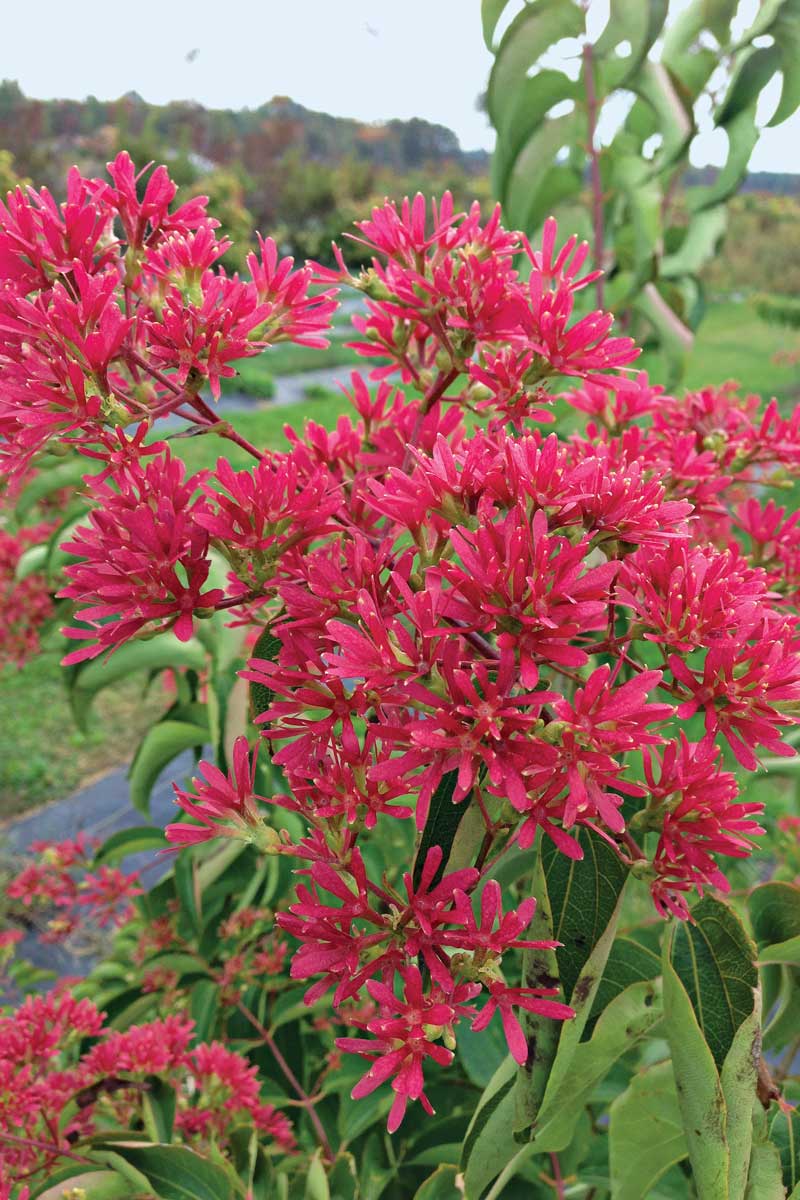 Name: Heptacodium miconioides 'SMNHMRF'
Zones: 5–9
Size: 6 to 10 feet tall wide
Conditions: Full sun to partial shade; fertile, well-drained soil
Native Range: China
Having long been a fan of the straight species, I am delighted to see a compact version of this useful, easy-to-grow shrub become available. It is a little over half the size of the typical seven-son flower, with a more-compact growth habit. This deer-resistant shrub produces fragrant white flowers a few weeks earlier than the species on larger flower heads. Once the flowers are finished, the vivid red seed heads that form (pictured) are also larger than typical. These brightly colored seed heads give color from late summer through autumn. Once established, Temple of Bloom® only requires occasional watering during prolonged dry periods.
---
Richie Steffen is executive director of the Elisabeth C. Miller Botanical Garden in Seattle.