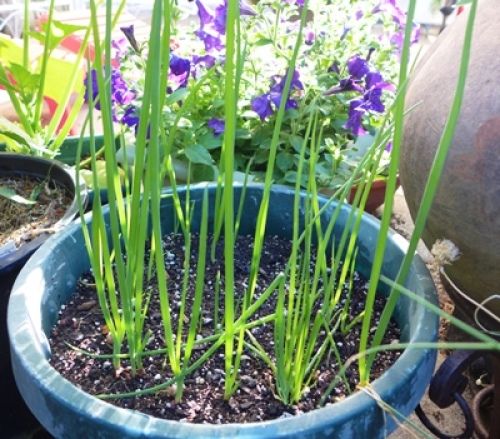 Every gardener I know starts a new season with high hopes for success. Sometimes gardens live up to those expectations, and other times disappoint abounds.
But instead of focusing on what didn't do well in the garden, we should always celebrate the winners. This summer I had three clear winners in my vegetable garden. Here they are:
1. The Egyptian walking onions take the top spot for 2017. I planted one of these perennial onion plants several seasons ago, and it continues to amaze me. I planted each of the topsets from the original plant in a container, and more onions appeared. Because these onions grow all summer, I always had green onions ready to snip or pull and use in the kitchen. Their perennial nature means I'll have even more onions next season.
2. Muncher cucumbers were also a big winner. I love fresh, homegrown cucumbers and have had a tough time getting good crops of them the last several years. But this year I think I cracked the code on how to have perfect cukes in abundance. Munchers are known for being prolific, and I planted them in a large container that gets a full day of sun. As long as I kept picking them, the plants kept producing arrow-straight cucumbers on a study trellis. I used them for everything from salads to sandwiches, gave some away and had plenty to pickle at the end of the season.
3. Ping Tung eggplant was a surprise winner. This plant took only 70 days from transplanting to harvesting. It set fruit early and kept producing through the summer. The fruits were sweet and tender, and were just the right size for grilling, stir frying, sauteeing and even eating raw. I've never had such an abundant harvest with eggplants before, so Ping Tung is definitely a keeper.
My garden also produced a lot of delicious tomatoes, flavorful chile peppers, squashes and many different kinds of herbs. But these three winners really made my summer.
If you had some winners in your garden, could you please share your favorites? It's always nice to get another gardener's recommendations for next season's (potential) successes.