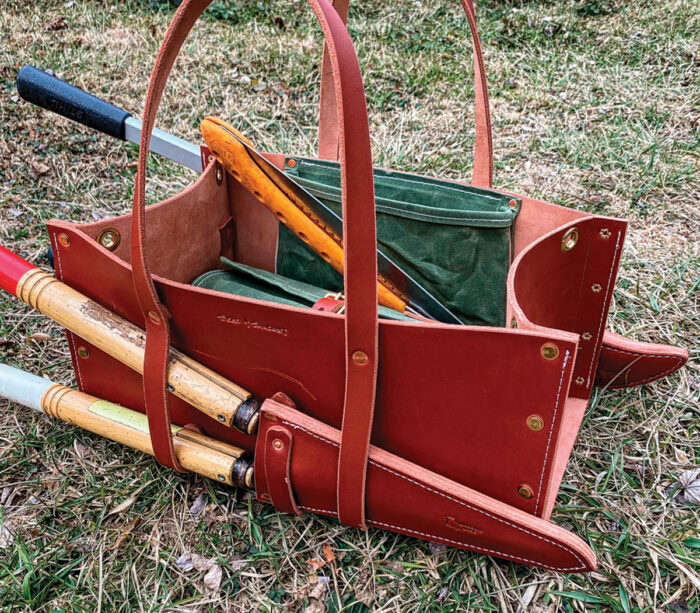 Keep your equipment handy in this luxurious tool bag
Nick Pence is a horticulturist and leatherworker who has designed a beautiful and functional collection of leather sheaths, holsters, and bags through his company Seed & Sawdust. He field-tests his pieces in his own garden to adjust and enhance them before bringing them to market. I particularly love his tool bag, "The Muir." This 7½-inch-tall, 9-inch-deep, and 16-inch-wide bag is made from vegetable-tanned leather with solid brass and copper rivets, but it's still lightweight. Every detail is thoughtfully considered. The bag includes an inner waxed-canvas pocket, a strap on the side gusset for pruners and other tools, and looped side straps for carrying loppers and shears. The double-layered flat bottom even includes feet for lifting the bag off the ground. This is a tough, gorgeous piece of equipment that will last forever.
Source: seedandsawdust.com
Price: $500 to $575
A compact spade that's built to last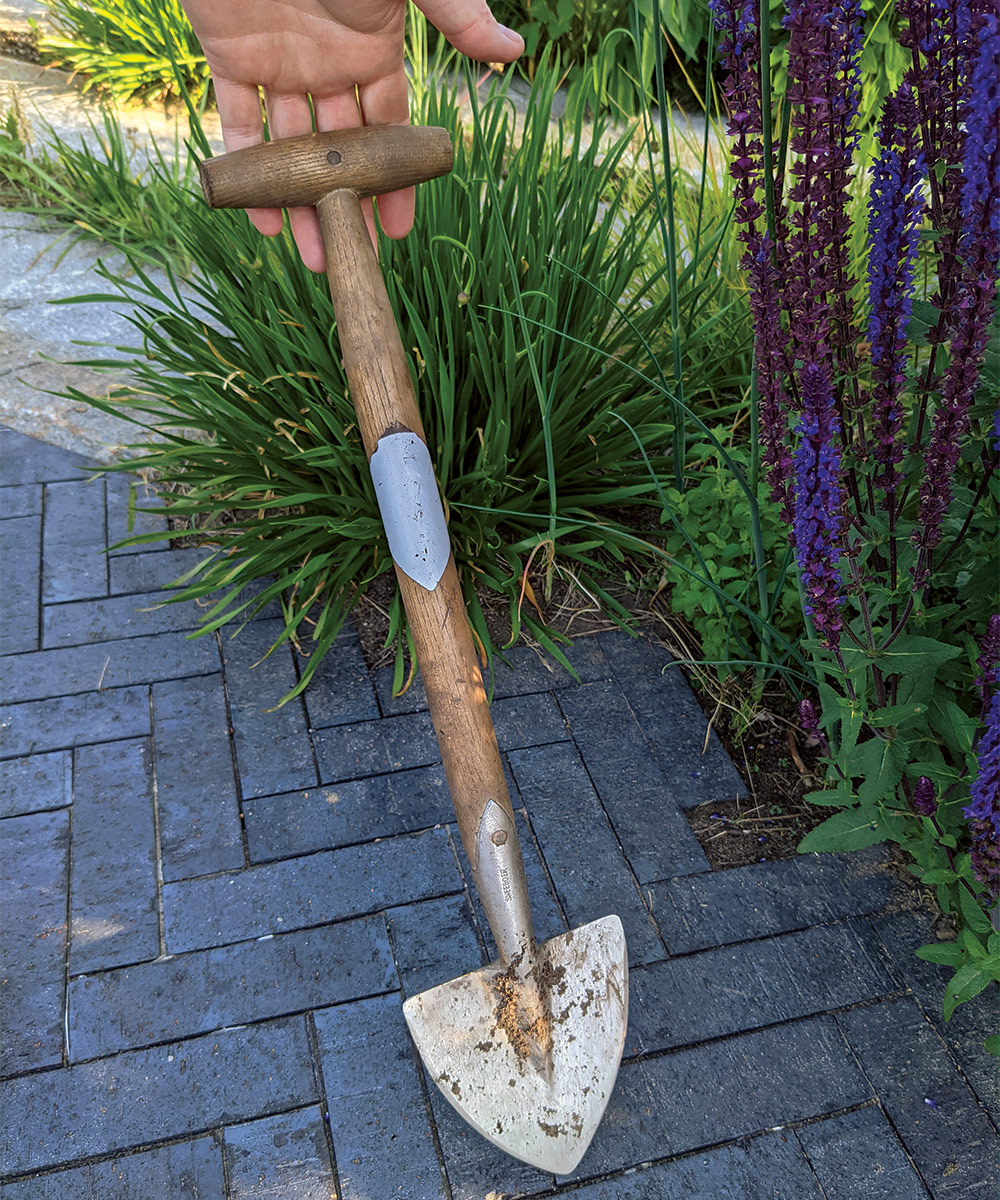 I have purchased and replaced a lot of poor-quality garden tools that are not designed or made well. A few years ago I came across Sneeboer. This small, family-owned Dutch company has been around since 1913 and makes hand-forged, stainless-steel tools with ash handles. I now own several, but perhaps my favorite of all is the perennial spade. It's 22 inches long with a 17-inch-long handle and weighs just over a pound; this makes it the perfect size to use while digging from a kneeling position or working in tight spaces where a full-size spade would be too large. A version with an 11-inch-long handle is also available. I use my spade for planting small or medium-size perennials and grasses, and when I need to plant bulbs in an already established, crowded planting. The sharp, pointed head is also great for dividing plants.
Source: sneeboerusa.com
Price: $94
This heavy-duty hose reel is super easy to maneuver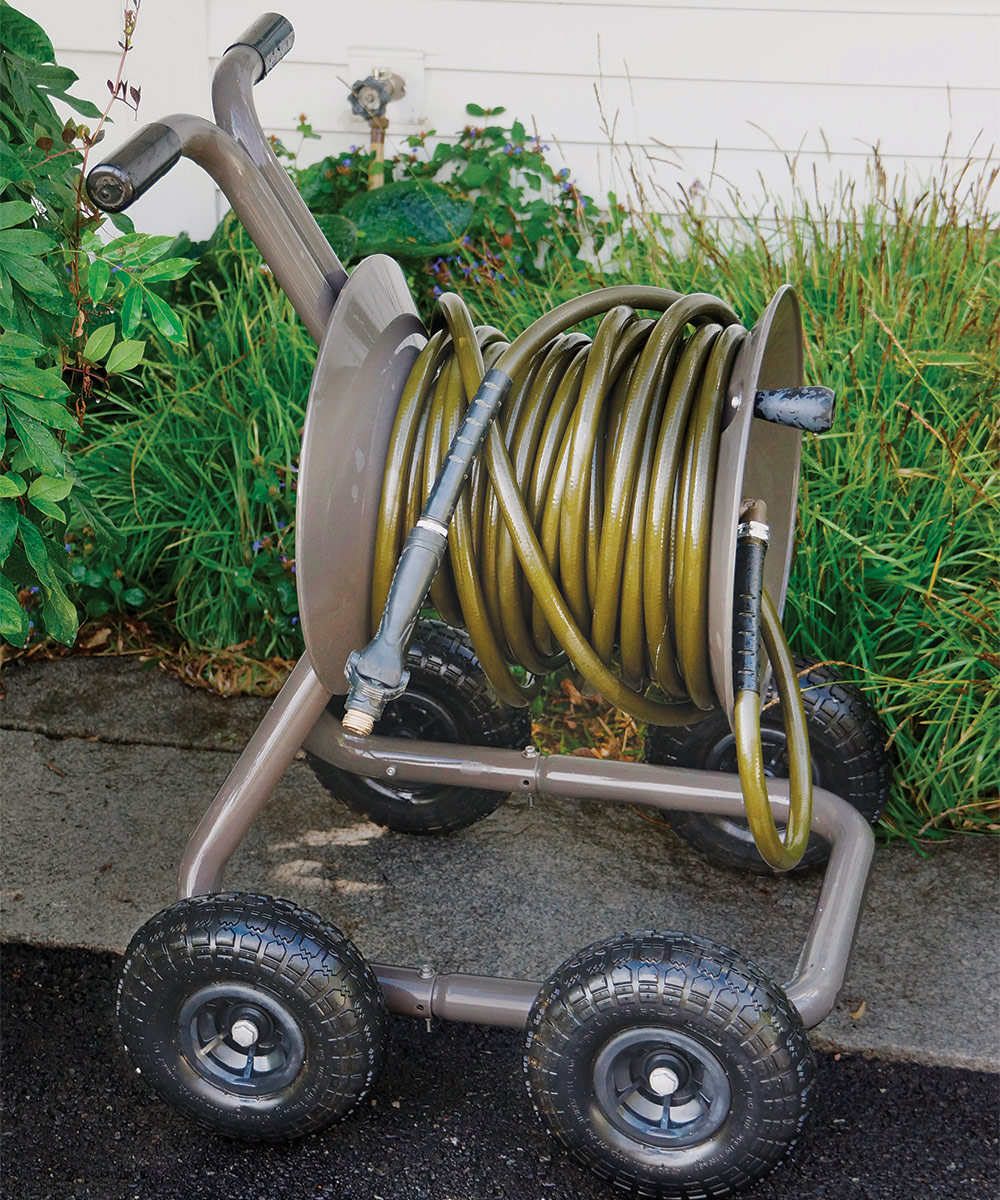 When I needed a new hose reel a few years ago, I decided to try one from Eley because of the great reviews I read online. I've owned Eley's portable garden hose reel wagon with the extra capacity kit for five years now, and it looks to be the last hose reel I'll ever purchase. Made from aluminum, stainless steel, and brass, it's solid and well-balanced. Even when it's loaded down with up to 200 feet of hoses, the wide wheelbase ensures that it won't tip over. The wagon is easy to move around the garden with its four wheels; dense, run-flat turf tires; and two grip handles. A feeder hose is included, but you can also purchase a 150-foot, 175-foot, or 200-foot polyurethane hose. Best of all, it's backed by a 10-year warranty.
Source: eleyhosereels.com
Price: $444
Price with hose: $723 to $806
Please note that these sellers may have limited availability and that shipping times will vary.
---
Adam Woodruff is a landscape designer based in Marblehead, Massachusetts.
Discover more expert-tested garden tools