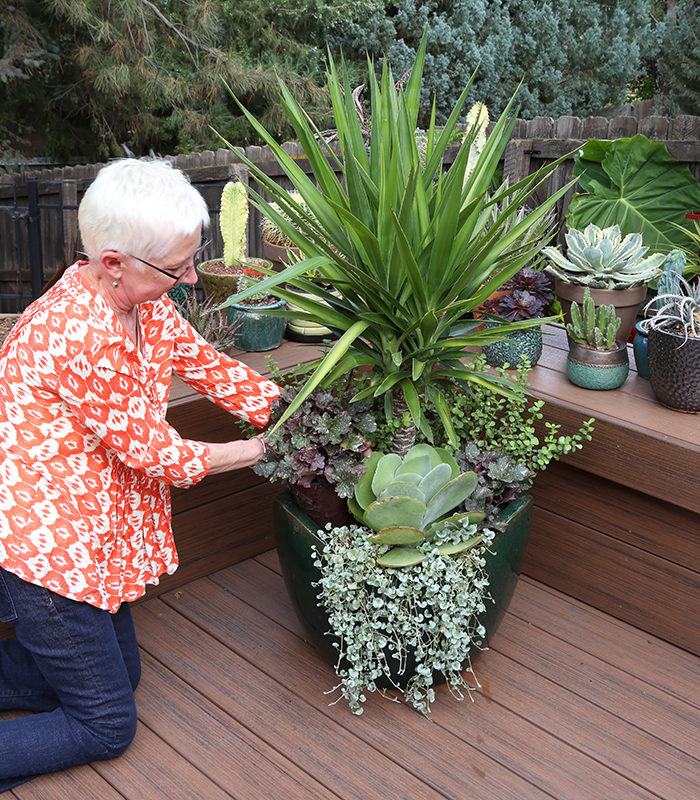 We gardeners understand that digging in the dirt makes our soul somehow content, and even though at the end of the day we are often bone-tired, we feel good. Being outside is good for our minds and souls. Physically, the constant movement involved in gardening is an exercise that has become widely respected. We bend, stoop, squat, kneel, grip, and lift over and over again. Unfortunately, as we age these very tasks that have made us so happy over the years can start to make us unhappy when we can no longer perform them up to our own (sometimes critical) standards. It's not what we can't do that matters, but how we can keep doing what we love in smarter and less painful ways.
All is not doom and gloom for aging gardeners because there are a few tricks we can employ to continue to make ourselves comfortable while being outside doing what we love:
Gardening is a form of exercise, so stretch those muscles before you go outside to work.
Be realistic about how much you can do in one session. Plan a task, then accomplish it without feeling guilty about not being able to do everything in one day. Weed a bed, prune a section, deadhead spent flowers, or just work on one section at a time to achieve perfection.
Garden kneelers are a great way to save your knees and your back. A kneeler is a handy, cushioned knee rest that can be flipped over and used as a seat. Be sure to find one with pockets to hold your tools.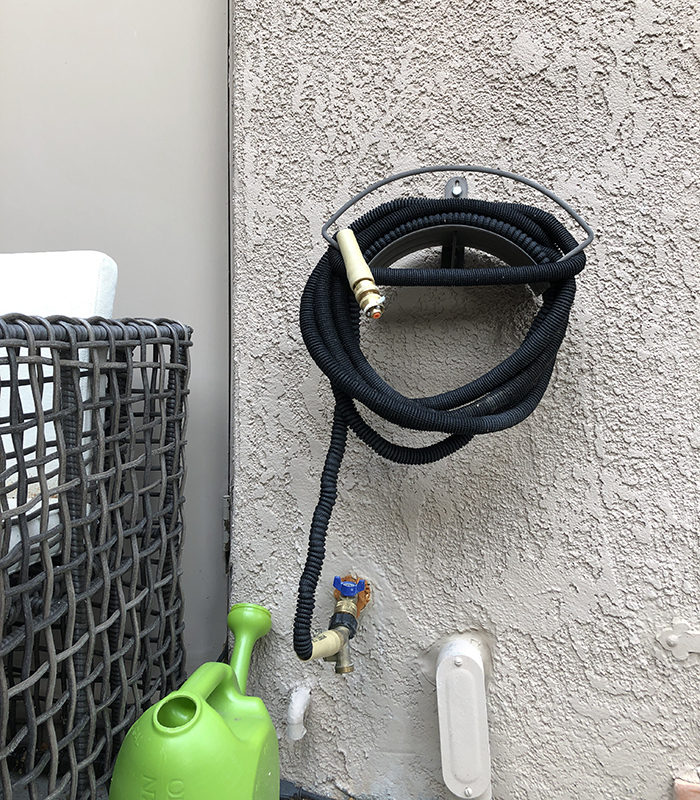 For short distances, fabric hoses are easier to move than heavy rubber hoses that become cumbersome and challenging. They take a bit of adjusting to, but they work quite well. Our favorite fabric hose is the expandable garden hose by Elk and Bear available on Amazon. This hose features brass fittings, a lifetime guarantee, and no kinks. It makes watering a breeze.
For longer distances, self-winding hose reel chests will save you a lot of bending and dragging. Check out the 100-foot retractable hose reel from Frontgate. It's mountable, and the reel automatically retracts the hose when you're finished watering. It's truly a lifesaver when you have a lot of hand-watering duties.
Ergonomic versions are available for scissors, clippers, pruners, and other hand-held garden tools. These tools are much easier to grasp, which can reduce the pain and fatigue that you may experience in your hands and joints. We love our Fiskars Ergo collection, which can be found at local nurseries and online retailers.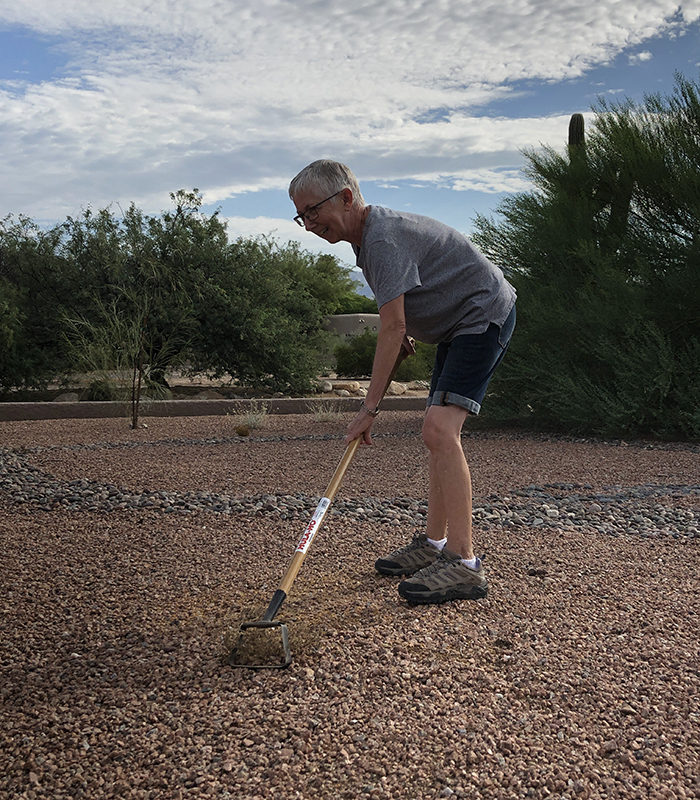 Try using a hula hoe to remove weeds—it works like a dream, and there's no bending over. The blade works just below the surface of rocks and dirt to gently lift the weeds from their root base. No more sore backs from bending over those flower beds.
Gloves are very important for protecting your hands. Find gloves that are good for general, everyday work and those that are better for delicate work. Our favorite everyday gloves are from COOLJOB, available on Amazon. These are durable, easy to rinse off, and breathable. When the job calls for a bit more protection, we love our pigskin leather gardening gloves by Womanswork, available at Williams Sonoma. These provide great protection when pruning roses and planting cacti.
If, like many seniors, you must eventually sell your home and leave your garden, all is not lost. If you have a small space such as a balcony or patio, think about a container garden or vertical garden. Both are awesome options for small spaces that can be easy on the back and knees.
Gardening as we age doesn't have to hurt or become an unwanted chore. The goal is to figure out ways to make it enjoyable and manageable. By following some of our tricks and tips, we hope that you too can continue gardening for many years to come.
Sheila Schultz and Laurel Startzel are a mother-daughter duo who founded Denver Dirty Girls Container Gardening while living in Denver, Colorado and have continued their business since moving to Tucson, Arizona.