Design
Front-door Container Ideas That Dazzle
Frame your entry with pots that do more than just look pretty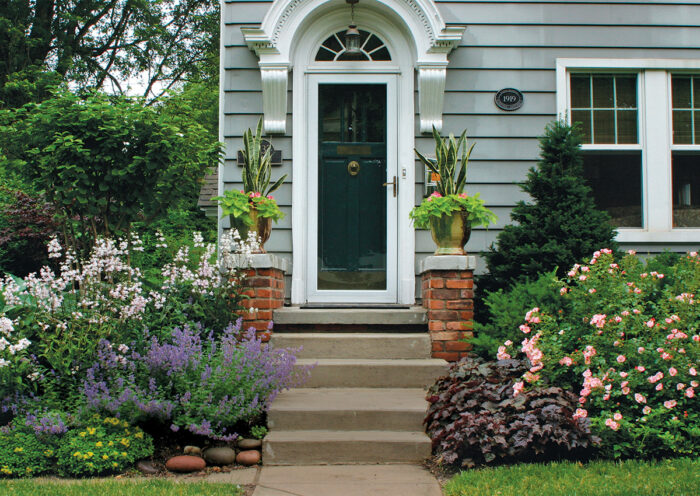 For most people, adorning the front of their house means having a foundation planting of mixed evergreens and perhaps a few perennials and flowering shrubs. It's a winning formula: low maintenance, reliable, and attractive. But adding a couple of containers next to the front door provides that extra touch of pizzazz that rounds out the equation.
Front-door containers can be used as design elements that reflect, reinforce, and soften the architecture of your home. Because they're front and center, they need to perform consistently and should be designed to always look good. The containers on these pages will give you ideas on different ways to use them, as well as how to make them striking and easy to care for.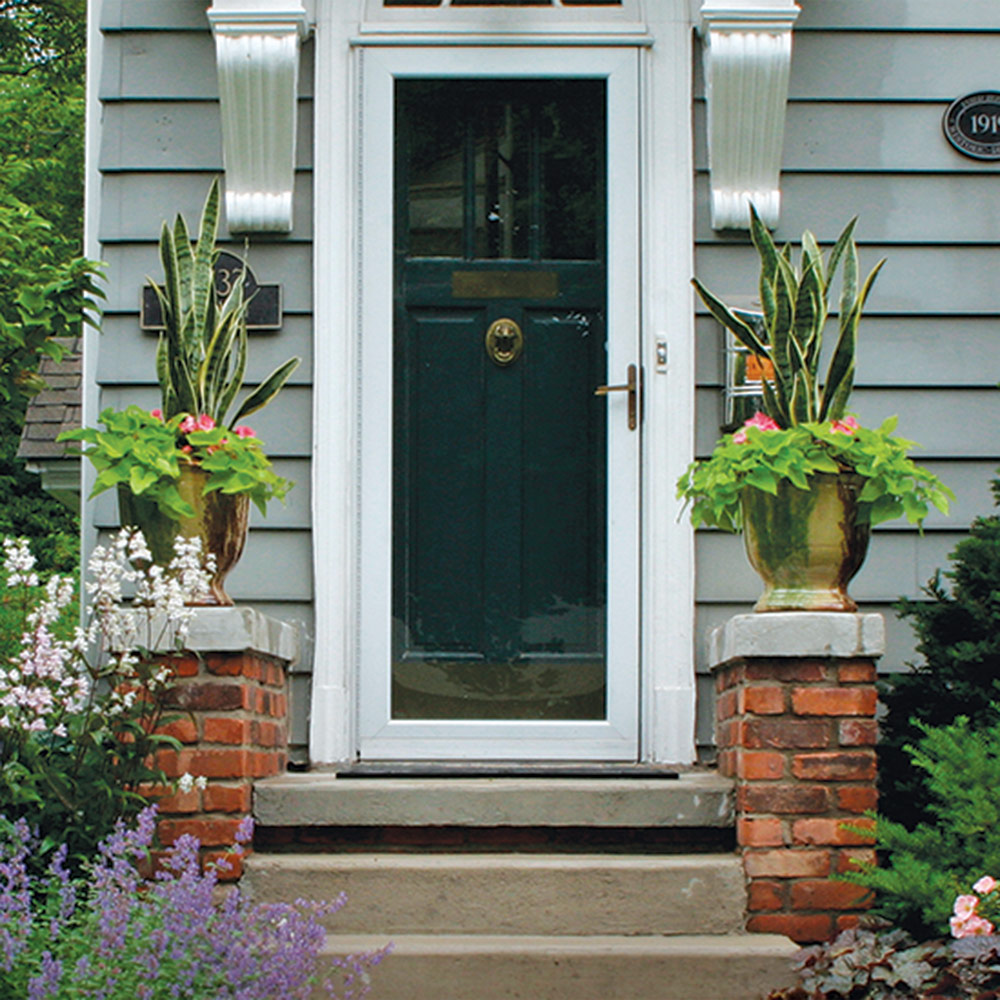 Narrow, upright plants act as columns
Snake plants (Sansevieria trifasciata cvs., USDA Hardiness Zone 11), which mimic the look and feel of columns on the house of a grand estate, are perfect for this modest yet traditional suburban home. They're low maintenance too, as are the chartreuse sweet potato vines (Ipomoea batatas cv., Zone 11). A dash of pink in these containers ties them to the pink roses in the foundation planting below.
Mix it up a little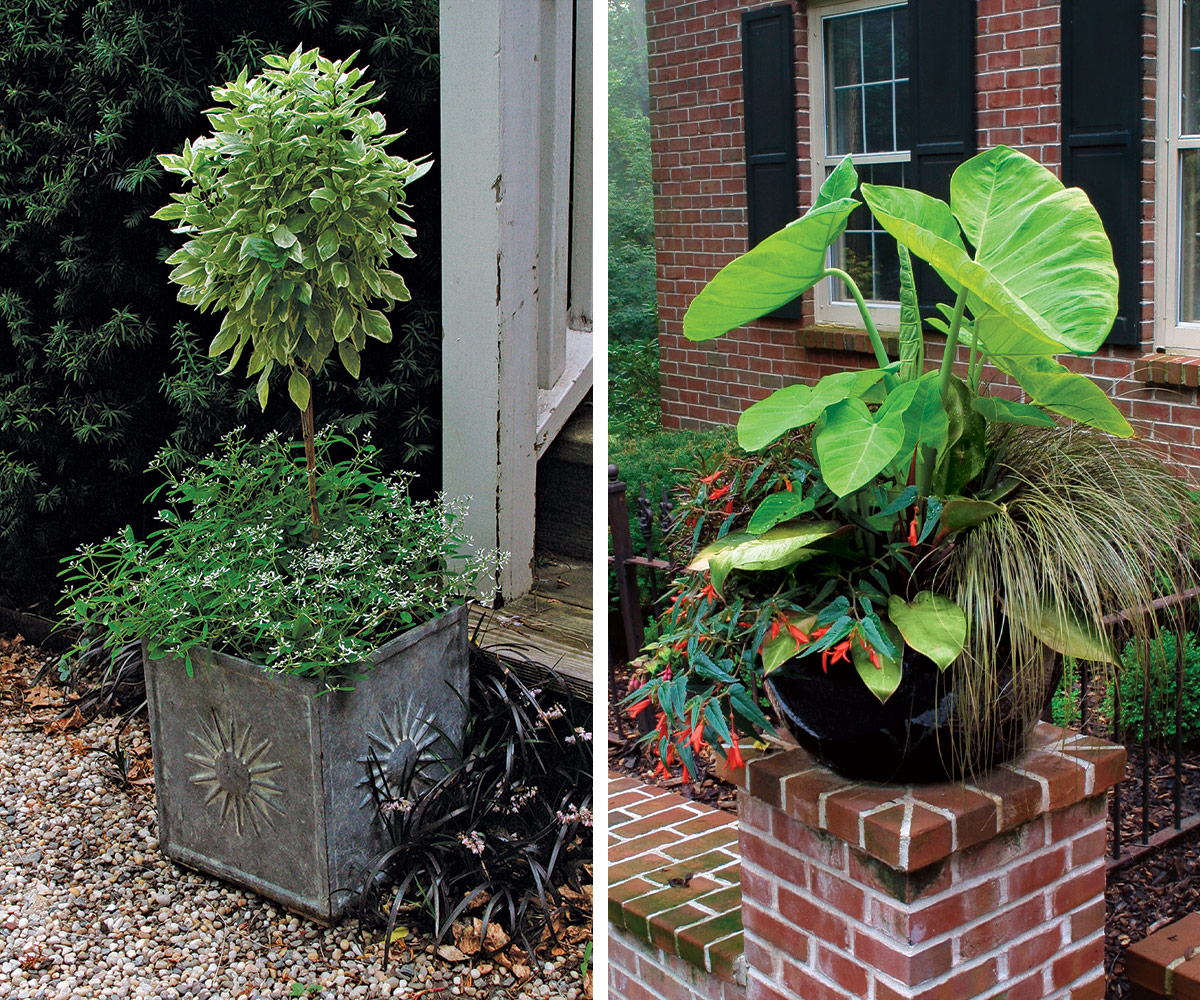 Try jazzing up your front entry with a pot that contrasts rather than melds with the architectural style of your house. Formal bricks get a jump-start from an exuberant tropical ele­phant's ear (Xanthosoma aurea 'Lime Zinger', Zones 9–11, right), while a country cottage gets spiffed up a bit with a topiary standard in a formal cube pot (left).
Go for the WOW!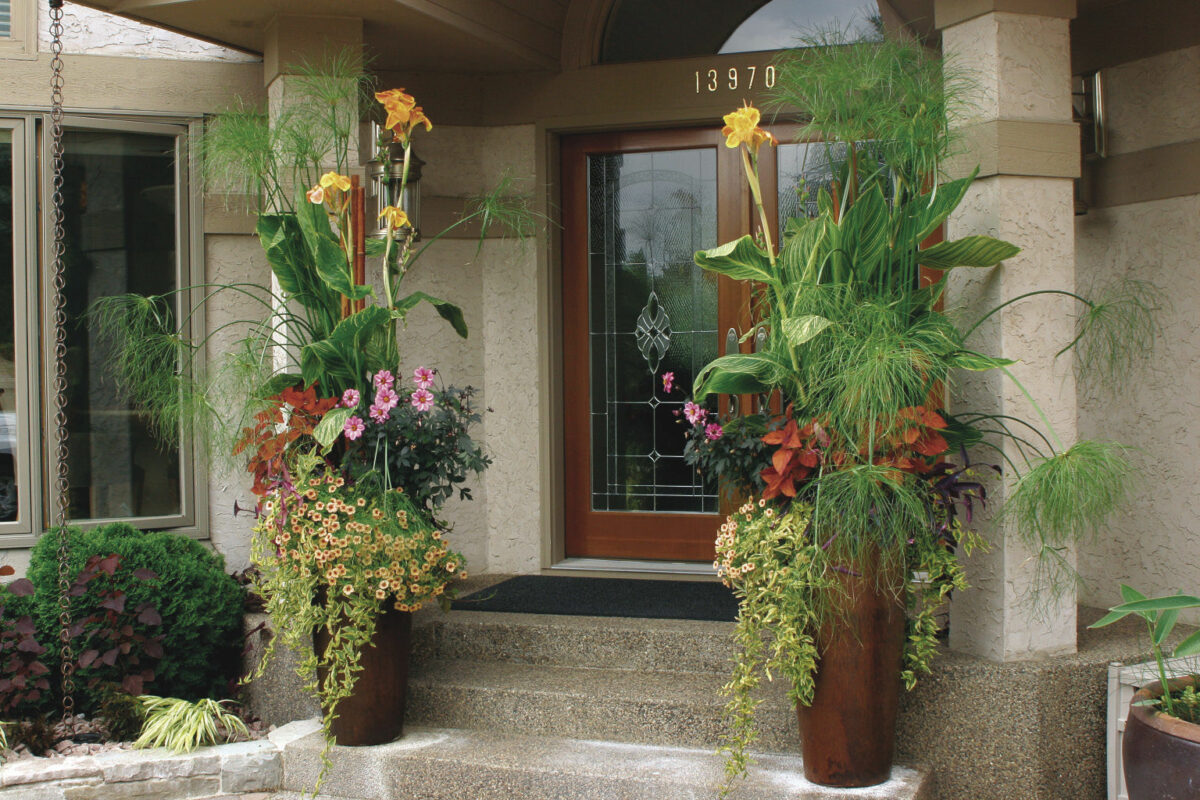 Visitors to this home are sure to stop for a while to "ooh" and "aah" over these spectacular plantings. Even though they might be considered over-the-top, the matched pair signals a clear threshold. They also soften the hard edges of this hardscape-heavy entryway, making it more approachable, and are an exuberant reinforcement of the columns they flank.
---
3 Must-Haves for High-Profile Containers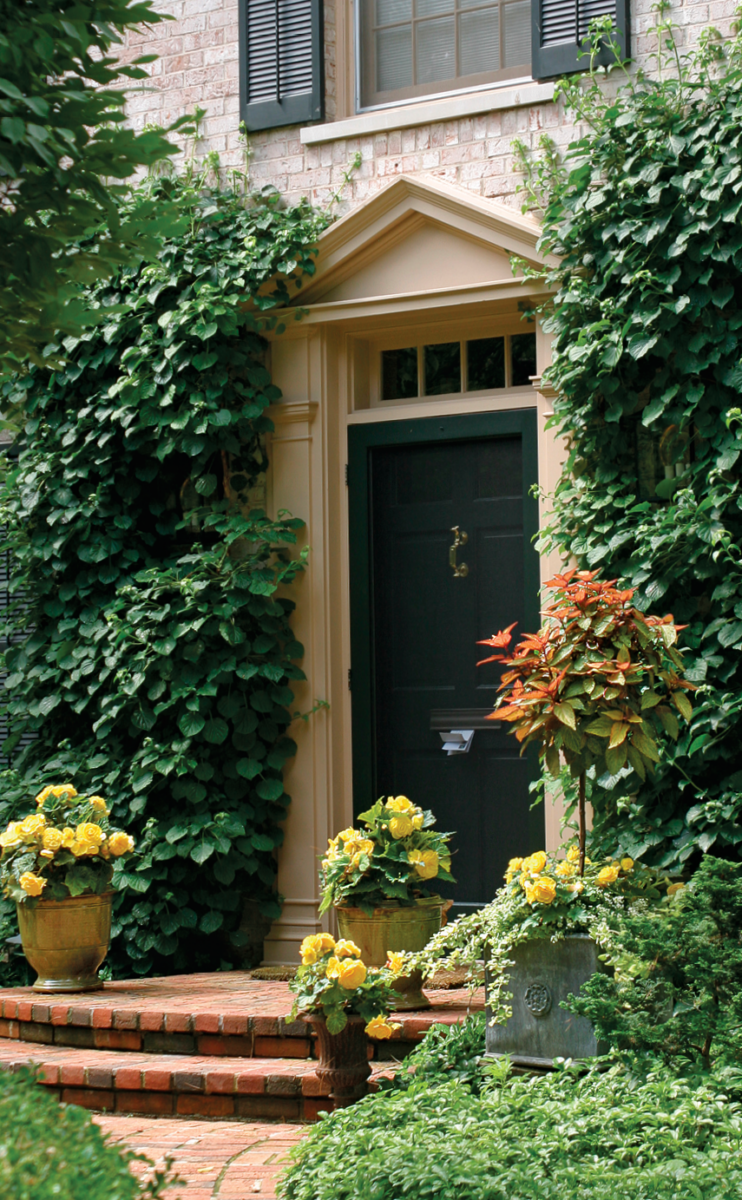 Consistent color and structure
Choose some free-flowering annuals or colorful foliage for these front-and-center designs so that you always have a punch of interest, no matter what the season. Evergreens are also a good choice: They're steady and dependable, and always look good.
Weather-resistant pots
Entryway containers are elements that should be designed for year-round display. After all, winter is when you need garden interest most, when the rest of your garden is asleep. Choose concrete, metal, or fiberglass pots that won't succumb to freezing weather, and change your plantings with the seasons. A few evergreen boughs will make a big impression at your front door in winter.
Upright, tidy plants
The last thing you want are sprawling, thorny plants whose stems get tangled in your legs as you walk by or that drop spent flower petals. Choose tidy, upright plants that are self-cleaning. This will help you cut back on deadheading and sweeping, and leave a clear path to navigate.
---
Photos, except where noted: Brandi Spade
View Comments