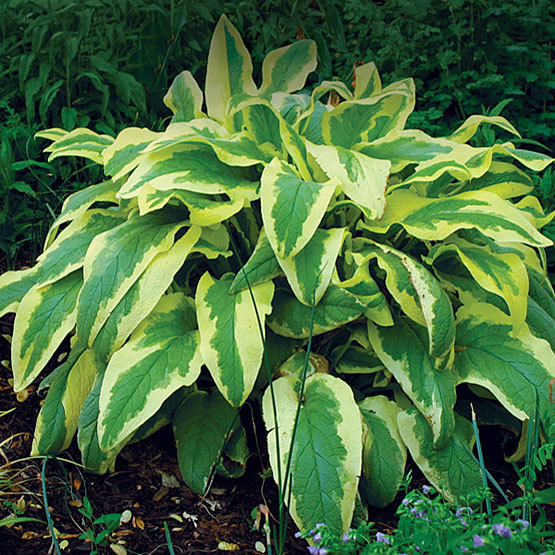 This genus is made up of 25 to 35 species of coarse, bristly or hairy, rhizomatous perennials. Some are very invasive. Comfrey is native to damp, often shady, habitats in Europe, North Africa, and West Asia. From fleshy roots come long-stalked, wrinkled, prominently veined leaves. Blue, purple, pink, yellow, or white flowers are pendent and tubular. These plants are useful as a ground cover in a shady garden, but they can spread rampantly.
Noteworthy CharacteristicsSometimes invasive. Contact with foliage may cause skin irritation, and ingestion of roots and leaves may cause severe discomfort. Some species are used medicinally or for fertilizer. S. officinale and S.  × uplandicum can be grown for plant food.  
CareNeeds moist, moderately fertile soil in full sun or partial shade. All except the variegated cultviars can be very invasive, growing from even small pieces of root.
PropagationSow seed in a cold frame in spring or fall; divide in spring; take root cuttings in early winter.
ProblemsInfrequent.