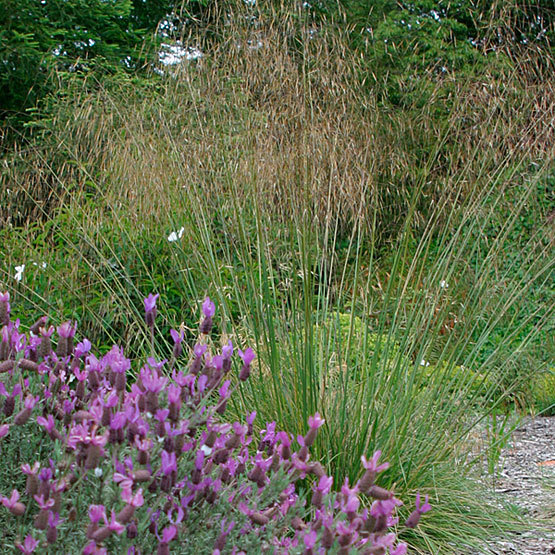 Stipa are tufted, clump-forming grass species that are native to temperate and warm temperate regions of the world. Their leaves are linear, pleated, and rolled, and their flowers are feathery, bristly, or flattened. They are suitable as accents or specimens in grass or rock gardens, and for naturalizing, wild gardens, and erosion control. Their inflorescences may be used for dried flower arrangements.  S. tenuissima is native to southern North America.
Noteworthy CharacteristicsThese grasses are grown for the wide variety of textures produced by their foliage and flowers. All are responsive to even the slightest breeze.
CareGrow in moderately fertile, well-drained soil in full sun. Cut back deciduous species in early winter and remove old foliage of evergreen species in early spring.
PropagationSow seed in a cold frame in spring; divide from mid-spring to early summer.
ProblemsDamping off, rust, smut, brown patch, brown stripe, eye spot.