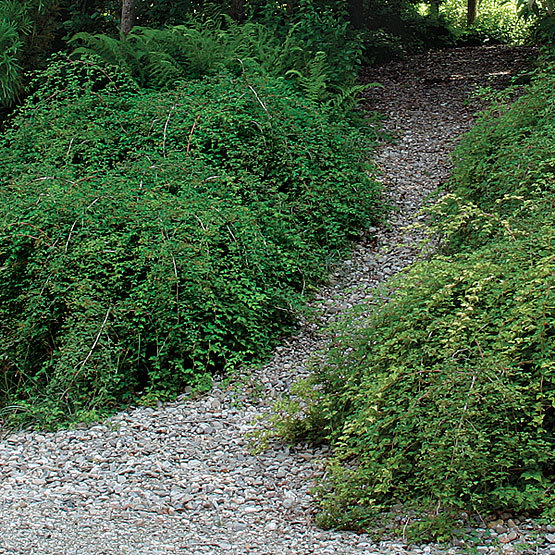 Stephanandra is a genus of suckering, deciduous shrubs with attractive leaves and small, star-shaped flowers. It is related to Spirea, and resembles it. Useful in a shrub border.
Noteworthy CharacteristicsAttractive foliage; small but profuse flowers; spreads easily.
CareProvide full sun or partial shade, in moist but well-drained, fertile soil. On young plants, cut back to strong buds annually, after flowering, On older plants, remove one-third of old shoots at the base to rejuvenate.
PropagationStems root where they touch the ground. Suckers can be separated in autumn, winter, and early spring. Root greenwood cuttings in early summer, semi-ripe cuttings in summer, or hardwood cuttings in late autumn.
ProblemsInfrequent.