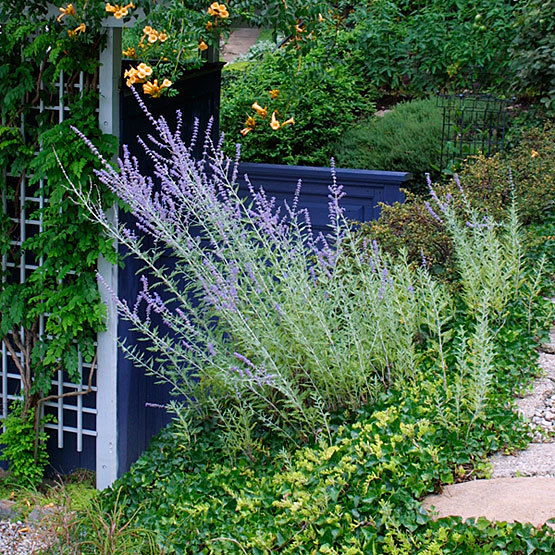 Seven species of subshrubs from rocky sites in Asia to the Himalayas belong to this genus. Perovskia have aromatic, delicate-looking foliage and spires of small, blue, 2-lipped flowers in summer and fall. Grow in borders. They mix attractively with grasses.
Noteworthy CharacteristicsFinely cut, aromatic foliage and blue, lipped flowers. Tolerant of dry soil. Can be deer tolerant.
CarePlant in full sun in a site with well-drained soil of poor to moderate fertility.
PropagationTake semi-ripe cuttings in summer, or softwood cuttings in late spring.
ProblemsGenerally trouble-free.