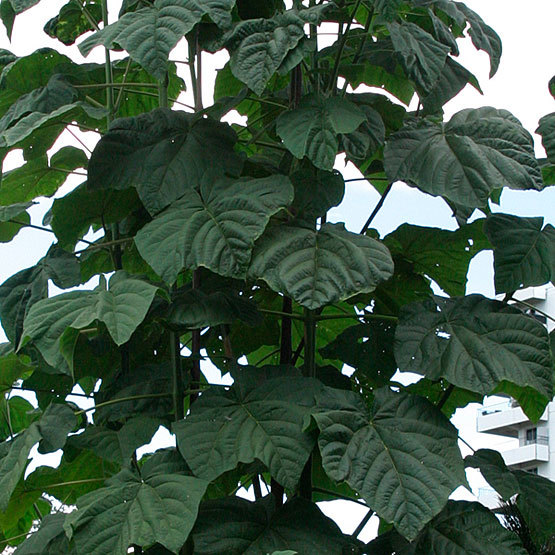 A handful of deciduous trees from East Asian woodlands make up the genus Paulownia. Leaves are large and green or yellowish green. The flower buds form in autumn and can therefore be killed during hard winters. If they are not, they open up to racemes of dangling, foxglove-like flowers before the leaves appear. Grow as specimens, preferably in areas with long, hot summers.
Noteworthy CharacteristicsLarge leaves. Foxglove-like flowers.
CareFlower and grows best during long, hot summers. Grow in full sun and fertile, well-drained soil. Shelter from cold, drying winds.
PropagationSow seed in a cold frame in spring or fall, or take root cuttings in winter.
ProblemsCanker, dieback, powdery mildew, wood rot, mushroom root rot.