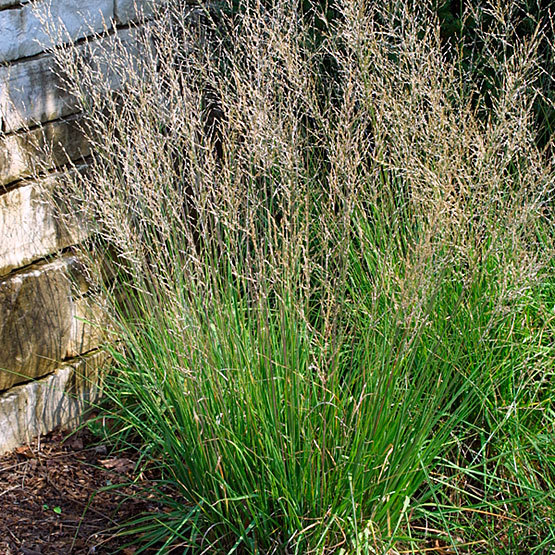 The genus Molinia includes a couple of species of perennial grasses with tufts of narrow leaves and graceful, see-through flower spikes that wave above the foliage in the slightest breeze. They are native to the damp moors of Europe and Asia. Fall color is also attractive. Molinia makes an elegant addition to a border or woodland garden, or at waterside. It is especially beautiful when backlit by the sun or when sited in front of darker plants.
Noteworthy CharacteristicsNice fall color and elegant flowers. Low maintenance.             
CareMolinia grows in almost any soil that is moist but well-drained in full sun or part shade. It prefers an acidic to neutral pH.
PropagationDivide plants or sow seed in a cold frame in spring. Keep divisions in pots until they become established.
ProblemsInfrequent.