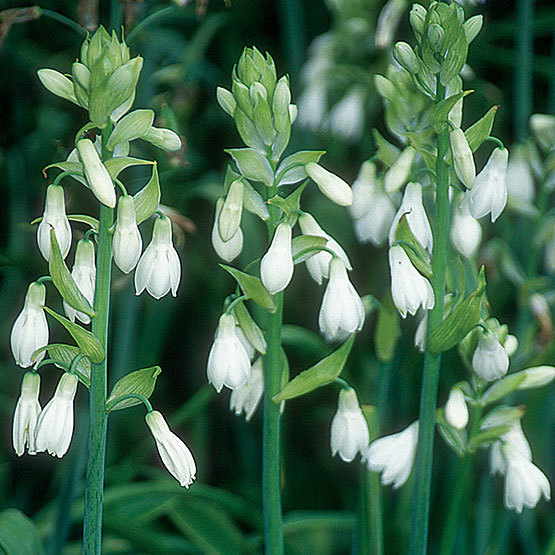 Galtonia is a genus of bulbous perennials from moist grasslands in South Africa. These plants are grown for their spikes of pendent or nodding, tubular to trumpet-shaped green or white flowers, which rise above basal, fleshy, lance-shaped leaves.
Noteworthy CharacteristicsFlowers in late summer. Good in a sunny border.
CareGaltonia need fertile, well-drained soil that is reliably moist from spring to summer. Lift and pot up in late autumn and overwinter in a cool greenhouse, or protect in the garden with a deep mulch, in areas with harsh winters.
PropagationSow seed in containers in a cold frame as soon as they are ripe, keeping the seedlings frost-free for the first 2 years. Offsets can be removed in spring.
ProblemsGenerally trouble-free.