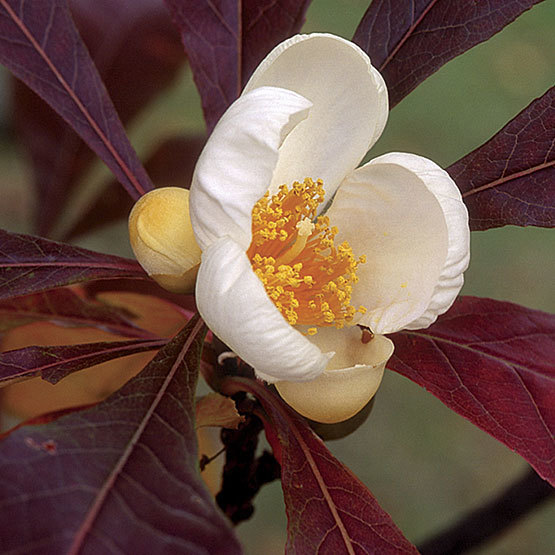 One species, F. alatamaha , makes up this genus. It is an upright, deciduous tree with glossy, oblong leaves that turn red in autumn. Three-inch, cup-shaped, fragrant white flowers with yellow stamens bloom from late spring to early fall. This tree is wonderful as a specimen or planted in an open woodland.
Noteworthy CharacteristicsNative to Georgia, U.S. Thought to be extinct in the wild. Camellia-like flowers and colorful autumn foliage.
CareGrow in full sun in moist but well-drained, acidic to neutral soil that is rich in organic matter. Prune in late winter or early spring by removing wayward shoots.
PropagationAs soon as the seed is ripe, sow at 50-64°F, or use bottom heat to root softwood cuttings in summer.
ProblemsFlowers may be eaten by Japanese beetles.