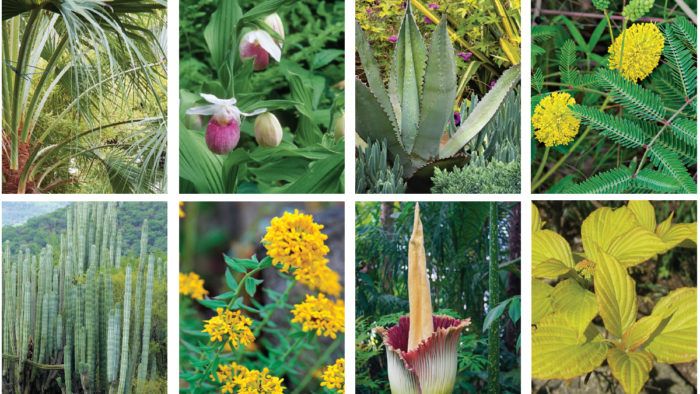 Let's for a moment dare to dream big. Is there a plant you'd be willing to spend an entire paycheck on? Some folks might call these selections "coveted gems." We like to call them "splurge plants." What if a certain amazing plant wasn't hardy to your particular zone? Would you be willing to set a heater by its side all winter just to have it in your garden? Or perhaps you've seen a plant in a magazine and drooled over it, but you haven't had the opportunity to add it to the garden lineup—yet. We at Fine Gardening have wondered what plant gurus from around the country would choose as their splurge plant. After all, these are folks who have nearly every plant imaginable at their beck and call. We were surprised and delighted to see what these well-known titans of horticulture chose. And before you start thinking this is an article based purely on fantasy, we decided these all had to be real plants—no blue roses or unicorn trees. Sorry.
---
What Makes a Plant Splurge Worthy?
Just because a plant is gorgeous or crazy expensive doesn't mean it's worth buying. Here are a few things to consider when you're deciding whether to skip it or to spoil yourself.
It is memorable. If that small dogwood sapling in the 4-inch pot is something you'll still be thinking about all the way home (and possibly for the next year), then you know it's a plant that leaves a lasting impression. And if it made that much of an impact in a plastic nursery pot, imagine the impact it will have in your garden.
It is an undeniable bargain. There are times (especially at the end of the season) when nurseries mark down coveted plants that haven't sold. If you stumble across an Itoh peony for $30 dollars (when they're normally $50 or more), you should splurge, even if you don't know exactly where it's going to live.
It is a sound investment for the future. Trees are pricey. That's mostly because they take a long time to grow to an appreciable size. You might be looking at that 3-gallon conifer and questioning the hefty price tag, but you're really making a down payment on the future.
It genuinely sparks joy. A certain plant may not make you joyful in the Marie Kondo kind of way, but if you smile every time you lay eyes on it, you know you'll never regret having it in your life—or your garden.
---
SOURCES
Broken Arrow Nursery, Hamden, CT; 203-288-1026; brokenarrow nursery.com
Plant Delights Nursery, Raleigh, NC; 919-772-4794; plantdelights.com
Native American Seed, Junction, TX; 800-728-4043; seedsource.com
Jelitto Perennial Seeds, Louisville, KY; 502-895-0807; jelitto.com
Trade Winds Fruit, Santa Rosa, CA; tradewindsfruit.com
---