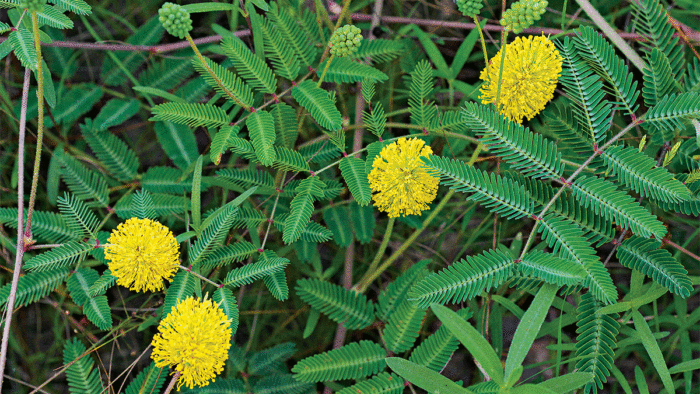 Name:

Yellow puff (Neptunia lutea)

Zones: 9–11

Size: 6 inches tall and 4 to 5 feet wide

Conditions: Full sun to partial shade;
well-drained soil

Native range: Southern United States

For the most part, I already have the plants in my garden that I really want. I'm willing to part with a few (or more) bucks now and then for a luxurious antique rose, or reach out to a landowner for permission to collect a native globe mallow (Sphaeralcea) I'd like to try to cultivate. But I do covet one plant for its beauty and novelty: yellow puff. The "splurge" for me involves effort. Even though I garden within its native range of the south-central United States, I will need to create a sandy location where it can thrive. Honestly, I can't speak from experience on how best to make this plant happy, except to say that I've killed it twice in heavy clay. Observing its natural setting clues me in that it wants loose, well-drained soil in a decent amount of sun. The genus is named after Neptune, god of the sea, and some species are aquatic, but this one favors hot and dry conditions.

Reminiscent of the fiber-optic lights on my grandmother's end table, the celebratory sunburst of lemony one-inch round flower clusters nourishes bees and small butterflies in late spring into early summer. Finely divided ferny leaves attach to long, trailing stems, making it a decorative ground cover or draper off the side of a garden pot or hanging basket. While staying short, eventually it can radiate out to 5 feet across from a woody taproot. Yellow puff entices imagination as one of a very small group of plants capable of rapid movement, responding to touch and darkness by folding its leaves together. It's unique, attractive, and entirely worth the effort—so  of course I will be trying to grow it again soon.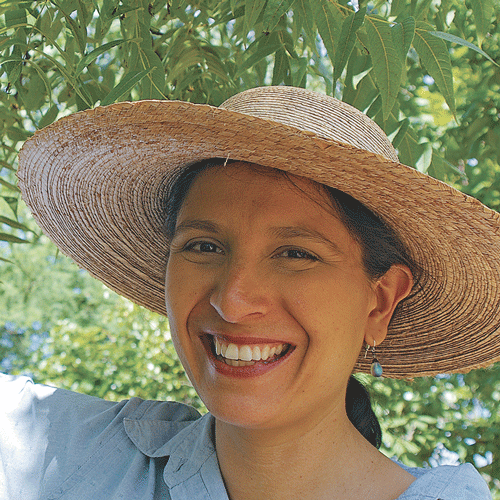 The Expert: Andrea DeLong-Amaya is the director of horticulture at the Lady Bird Johnson Wildflower Center in Austin, Texas.
From Fine Gardening #193