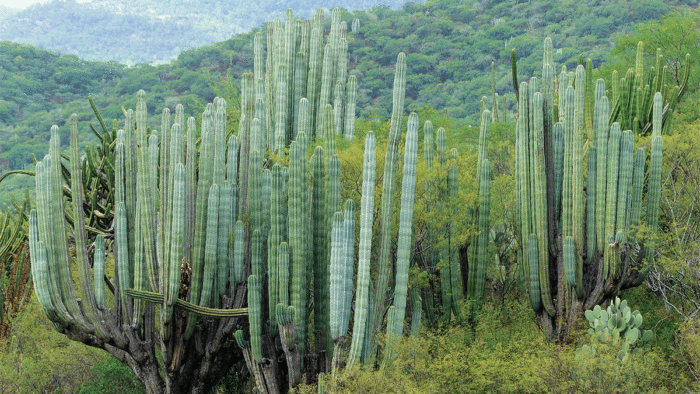 Name:

Giant Mexican candelabra cactus (Pachycereus weberi)

Zones: 9–11

Size: Up to 30 feet tall and wide

Conditions: Full sun; dry, well-drained soil

Native range: Mexico

I have always lived in a seasonally cold location, from western New York to Colorado. Not that there's anything wrong with that, but if your experience is like mine, around January 5 or 6 you yearn for a palm tree or something—anything that reminds you that the world still has warm places. I've always had a special love for the desert, so when the opportunity came to start a small garden in Tucson, Arizona, I leapt for it. Cacti, palms, aloes, bougainvillea—what's not to love?

Still, with some of these slow-growing plants I can only expect so much. I splurged on a 4-foot saguaro cactus a decade ago, and it now stands at about 10 feet tall. But fickle gardeners are never satisfied, and it didn't take long for the next big obsession to send me off the rails. A recent tour through the incredible Mexican state of Oaxaca opened my eyes to a diverse tropical desert world I had only dreamed of, and the highlight of all was the incredible candelabra cactus.

Perhaps the ultimate in xeric shade trees, this species has massive blue columns that spread outward from a single trunk, each arm arching upward in rhythmic succession from the previous column. Reaching as much as 30 feet tall and wide, this is a serious anchor for your landscape. Its nocturnal white blooms are pollinated by bats (which just adds another level of cool), and its fruit is edible. However, there's a catch: It doesn't like to go below about 35°F, so Tucson could be a tad on the chilly side. And if I plant one ­today, I may live to see it reach 8 feet, maybe with the beginnings of an arm or two. It seems like I'll need to start with about a 15-foot specimen, but I just haven't been able to score one of those online yet. But I'll keep looking.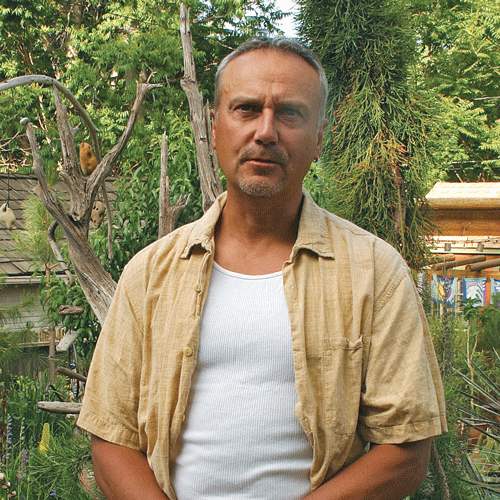 The Expert: Dan Johnson lives and gardens in Denver and in Tucson, Arizona. He is the associate director of  horticulture for the Denver Botanic Gardens.
From Fine Gardening #193