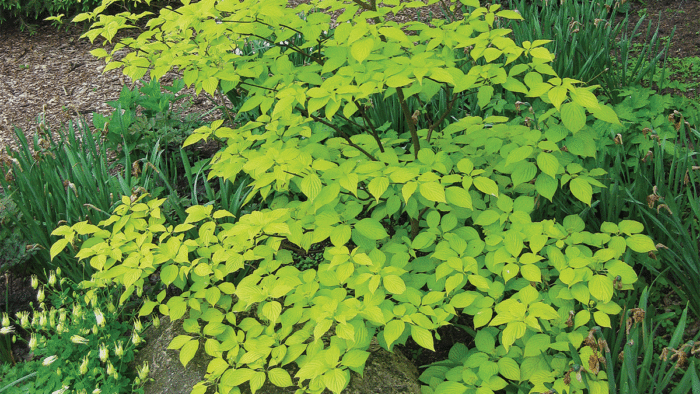 Name:

Gold Bullion

™

pagoda dogwood (Cornus alternifolia 'Bachone')

Zones: 3–7

Size: 8 to 10 feet tall and wide

Conditions: Partial shade; moist, well-drained soil

Native Range: Eastern North America

I can still remember seeing this beauty for the first time. Kris Bachtell, the introducer of the plant, opened the nursery door that day like a banker opens the door to a vault full of cold hard cash. Inside were only a few small, newly potted plants—the first of their kind. This was a couple of years before the cultivar even hit the market, but the saplings looked stunning with their crisp, clear golden leaves glowing in the morning light. Right then and there I knew I had to get one at any cost—but of course Kris couldn't part with a single plant. So like a kid in a candy store without a penny in his pocket, I walked out empty-handed. Although a bit disappointed, I was thrilled to discover such a gem and determined to get one for my garden as soon as possible.

A couple of years later I finally had a plant in hand, and I treated it like gold. I carefully prepared a planting hole for the gallon-sized root ball beneath the boughs of a mature pine that provided the perfect partial shade for my golden baby to grow—and grow it did. I was amazed at the growth rate of Gold Bullion™, since many gold-foliaged plants are sluggish, lacking the full complement of growth-producing chlorophyll of their green counterparts. Within three years I had a 6-to-8-foot-tall-and-wide gracefully tiered tree that glowed in the shade of the pine. My taste in plants leans to green most of the time, but I do like a little sprinkle of gold here and there, and Gold Bullion™ pagoda dogwood will always remain a bright spot in my garden.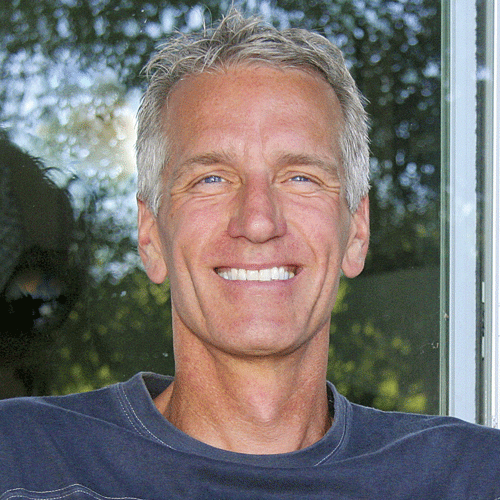 The Expert: Jeff Epping is the director of horticulture at Olbrich Botanical Gardens in Madison, Wisconsin.
From Fine Gardening #193