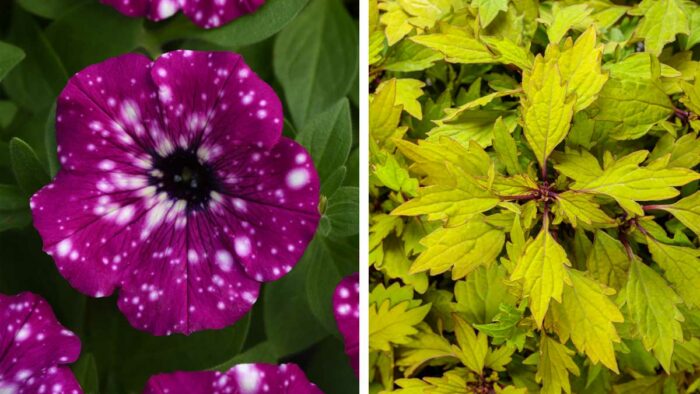 Get great color and texture for partial shade
Name: Royale Pineapple Brandy™ coleus (Plectranthus scutellarioides cv.)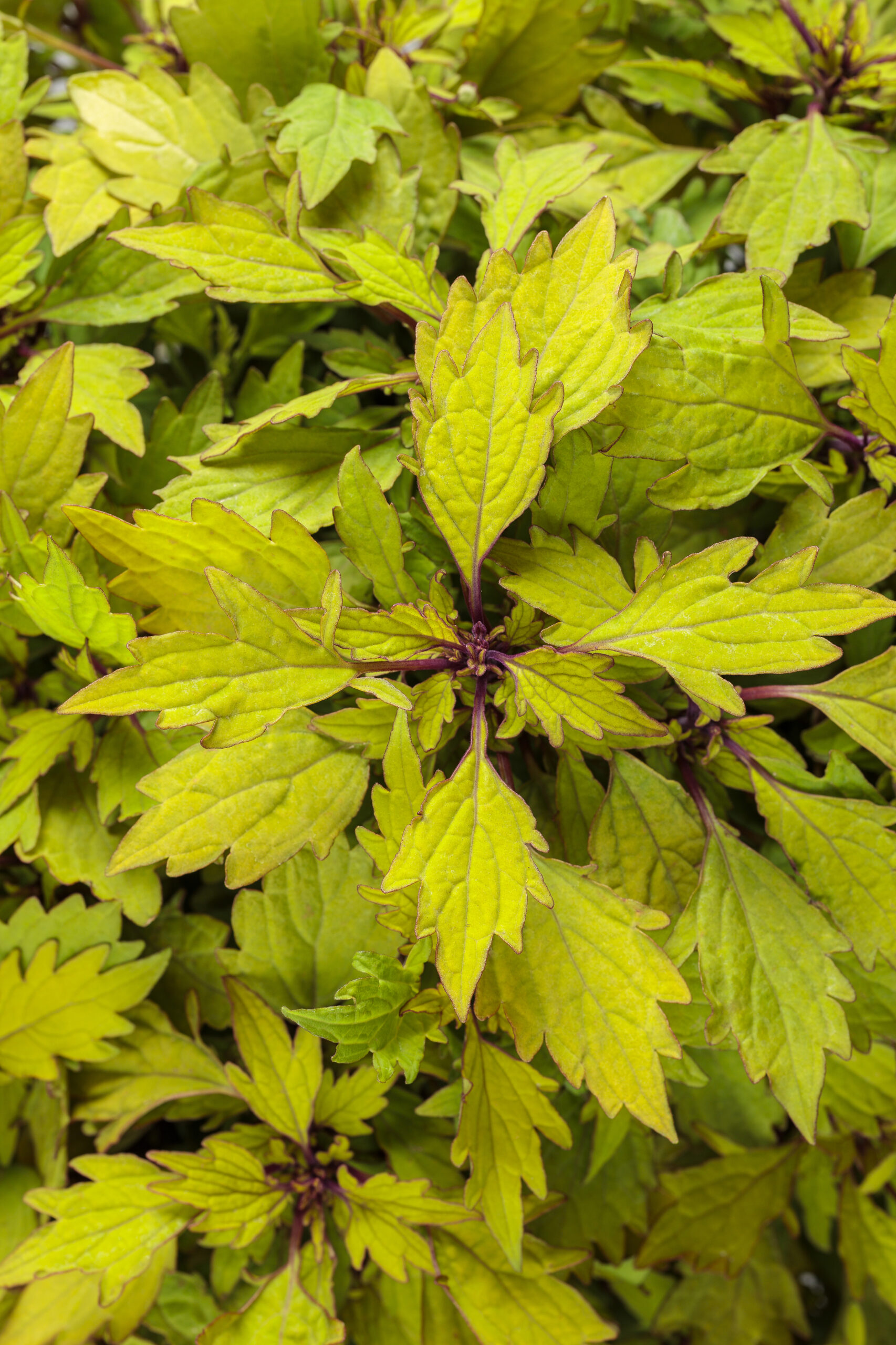 Size: 30 inches tall and 16 inches wide
Conditions: Full sun to partial shade; moist, well-drained soil
Native range: Hybrid
No annual spawns more new cultivars than petunias—except perhaps coleus. It's hard to go one calendar year without a smattering of previously unheard-of cultivars flooding garden center shelves. This year was no exception, but Royale Pineapple Brandy™ stands out. The frilly leaves in shades of bright yellow to chartreuse really pop against the dark red stems. Its size is impressive, although it doesn't get huge. If we're going to get behind a new coleus, one with great color, texture, and form seems a safe bet.
Introduced by Proven Winners®
A petunia that's out of this world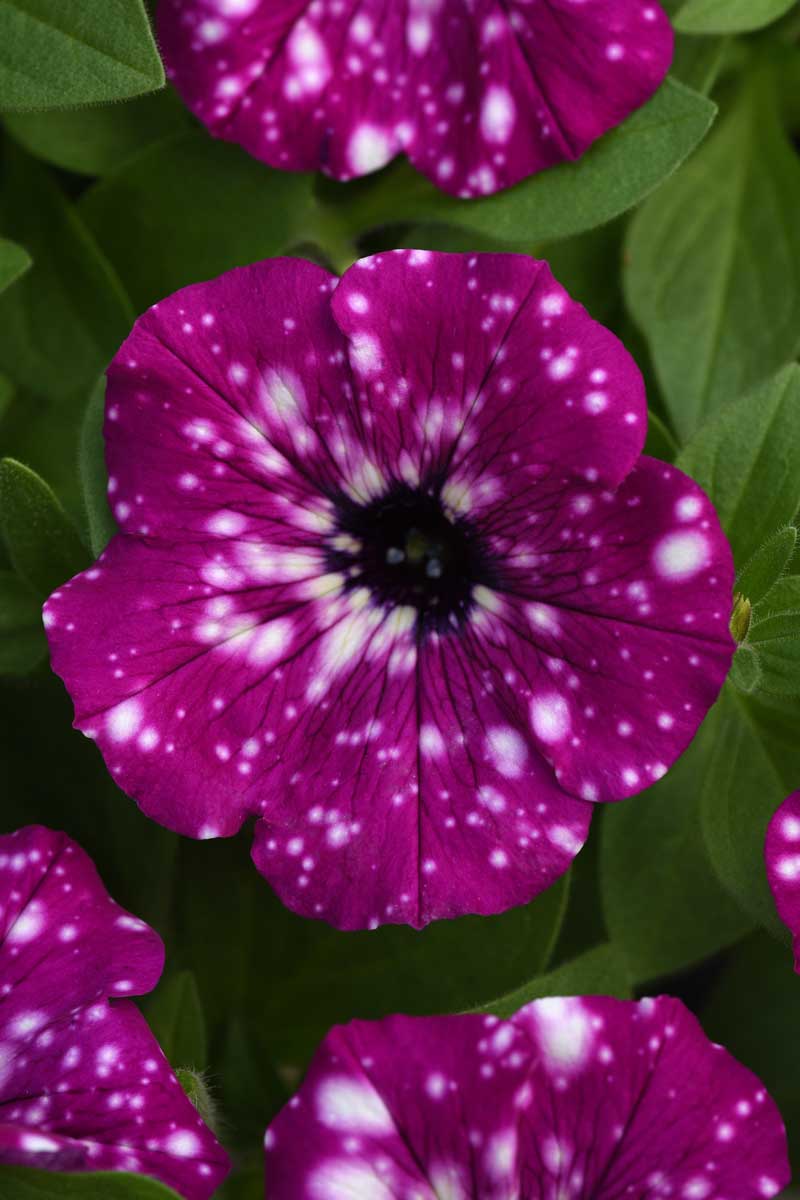 Name: Headliner™ Electric Purple Sky petunia (Petunia 'KLEPH20513')
Size: 10 to 16 inches tall and 20 to 30 inches wide
Conditions: Full sun; moist, fertile, well-drained soil
Native range: Hybrid
We've said it before and we'll say it again: The world really doesn't need any more petunias. Or does it? The blossom of this little beauty looks like it belongs in Neil deGrasse Tyson's latest television show on far-off galaxies. Bright magenta petals sport white spots, which look like they could actually be shooting stars and supernovas.
Introduced by Selecta One
A rare case when moody is wonderful (Editor's Pick)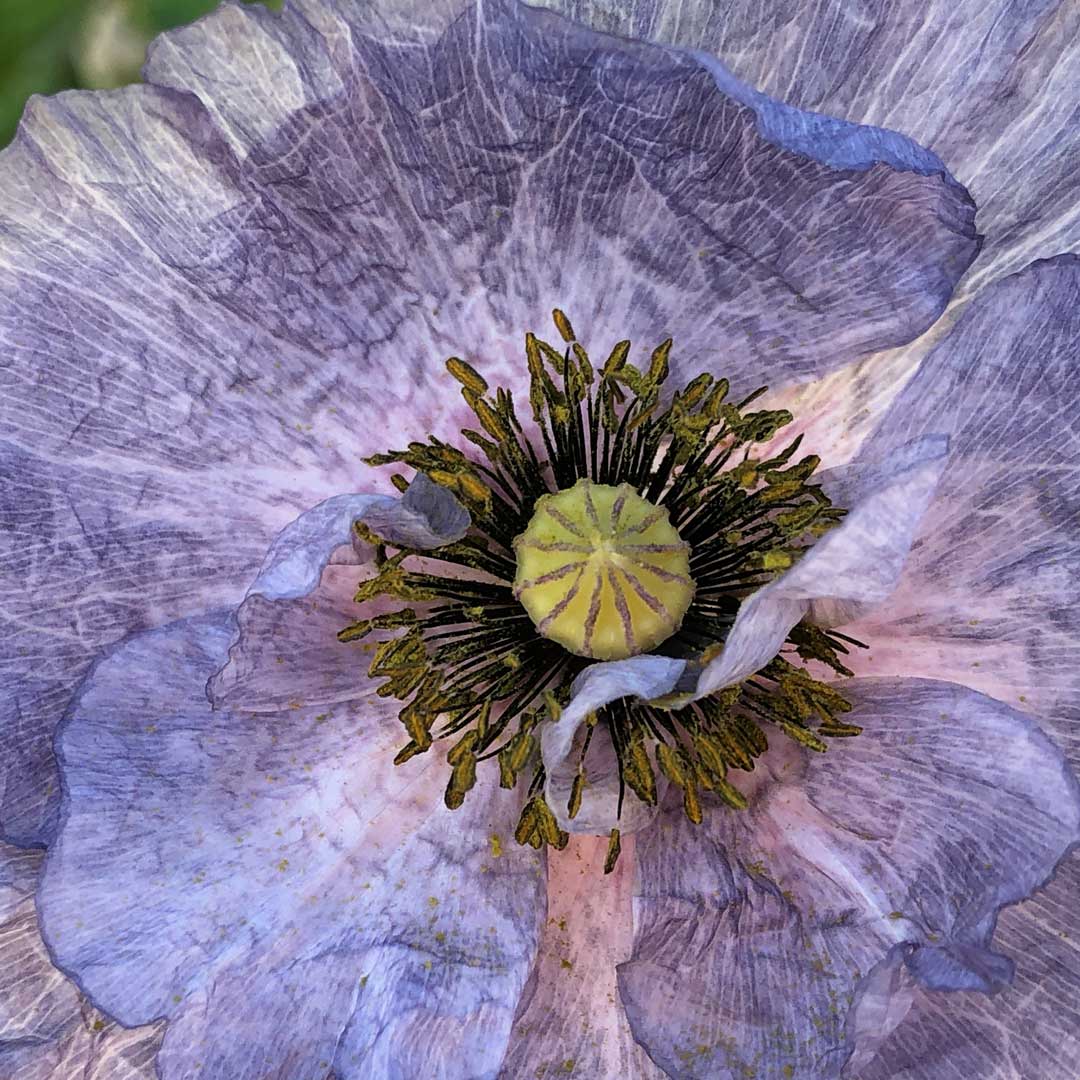 Name: 'Amazing Grey' shirley poppy (Papaver rhoeas 'Amazing Grey')
Size: 18 to 24 inches tall and 8 inches wide
Conditions: Full sun; moist, well-drained soil
Native range: Europe and Asia
Moody, gray flowers don't sound all that attractive, but seeing this poppy in bloom is breathtaking. Each plant will produce an abundance of tissue paper–like flowers in an array of hues, from muted blues to rosy white. Excellent as cut flowers and fairly easy to start from seed, shirley poppies will start blooming in late spring and continue through summer. Consistent moisture is a must, but don't allow standing water, since poppies tend to rot.
Introduced by Botanical Interests
---
Danielle Sherry is the executive editor.