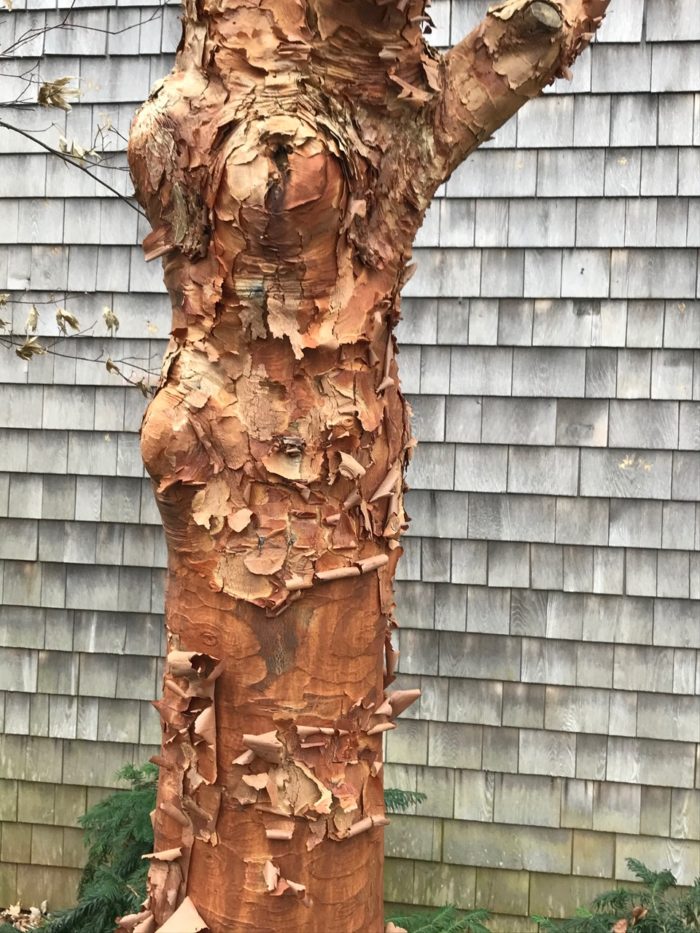 Today's photos come from Barbara Cain.
Hello and happy spring! I'd like to share some photos of the plants I have incorporated into my garden for winter interest. Normally the New England winter is long and dull, so I have added plants that have interesting bark or leaves and that are showy this time of year.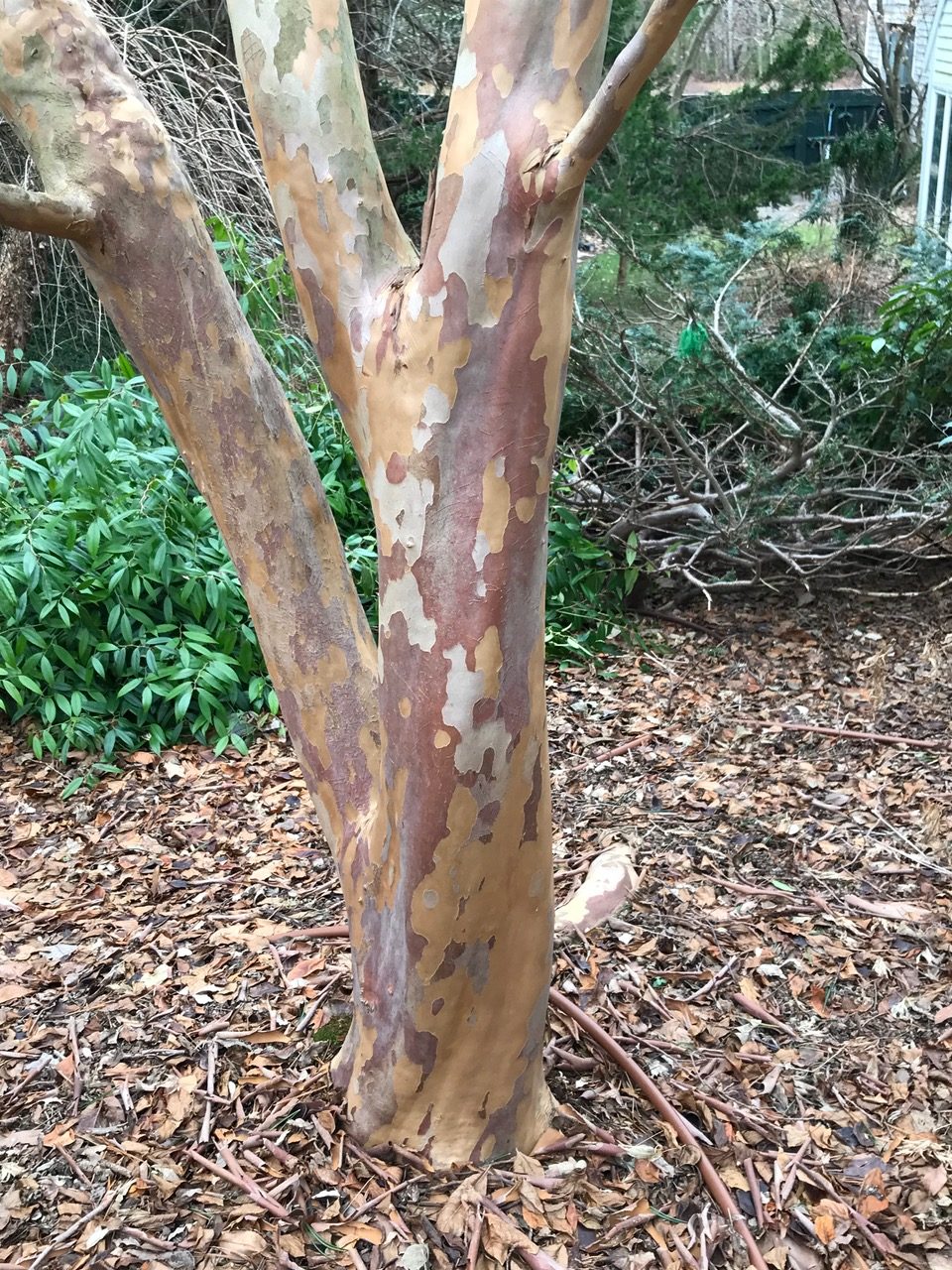 Japanese stewartia (Stewartia pseudocamellia, Zones 5–8) has a lot going for it—showy white flowers in the summer and red fall color, but the intricately patterned and colored bark lasts throughout the year and may be the most beautiful feature of this small tree.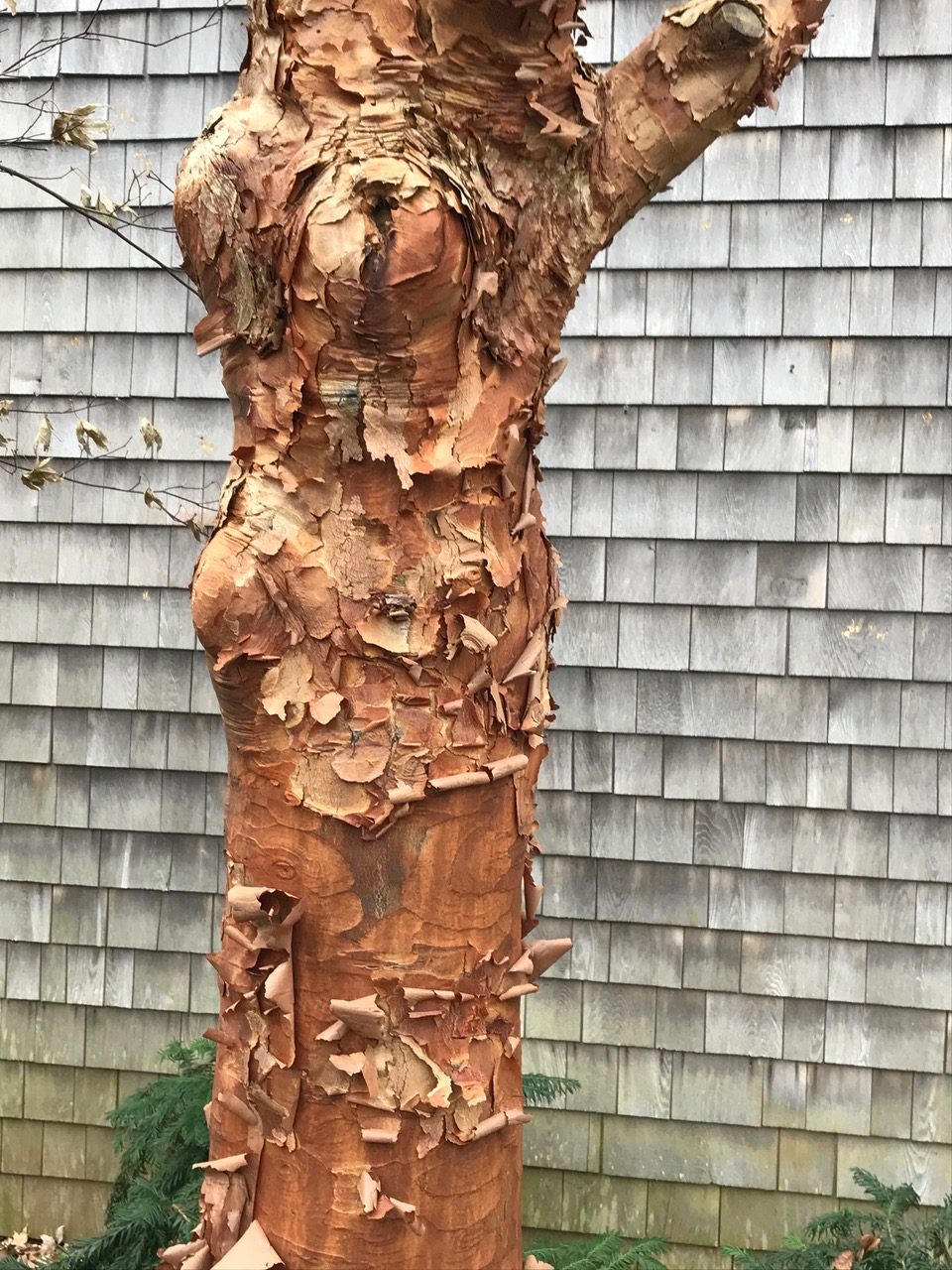 Paperbark maple (Acer griseum, Zones 4–8) has warm brown bark that peels away in delicate sheets.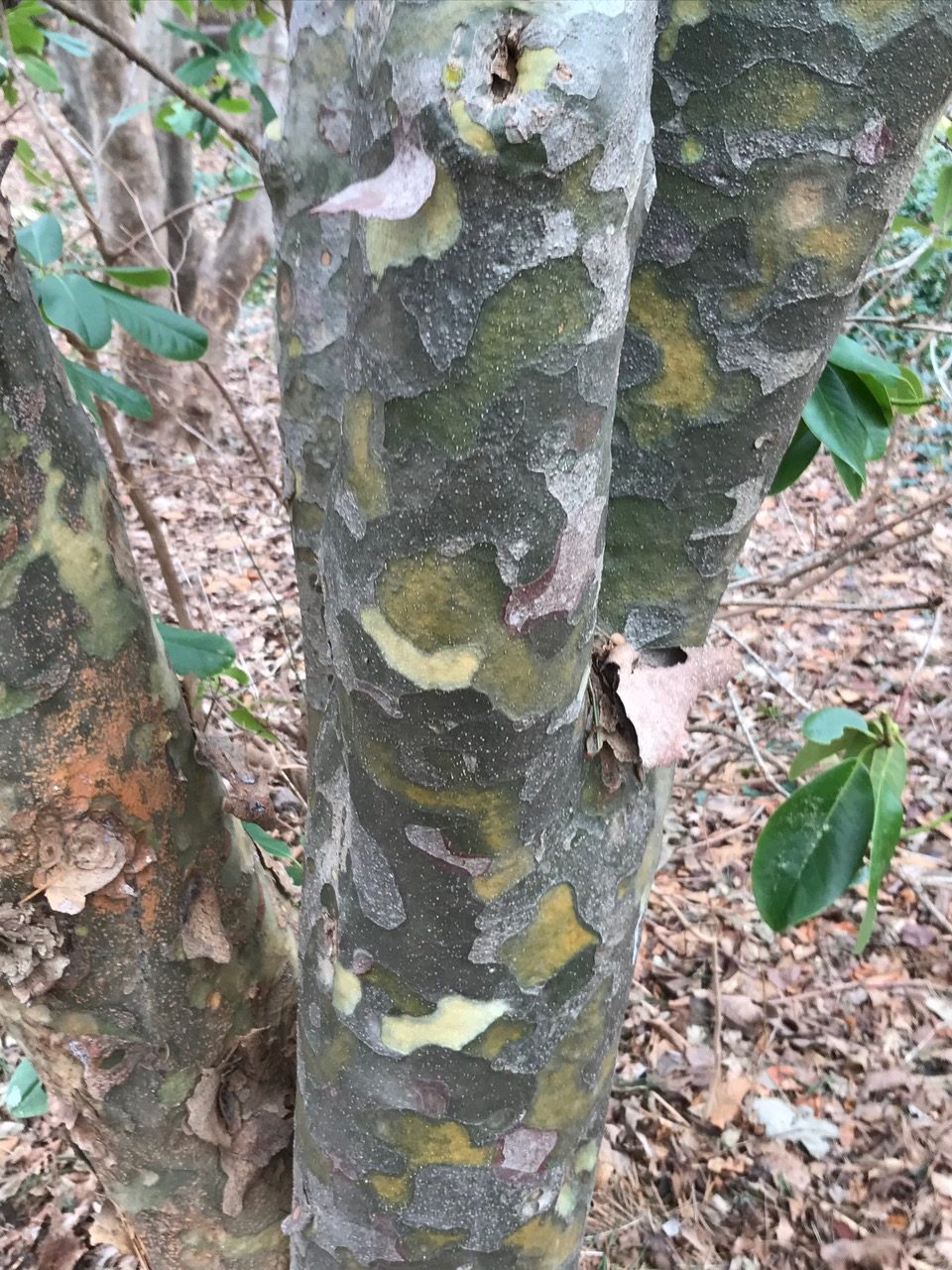 Pines and other conifers bring winter interest as evergreens, of course, but the lacebark pine (Pinus bungeana, Zones 5–8) also boasts colorful, patterned bark.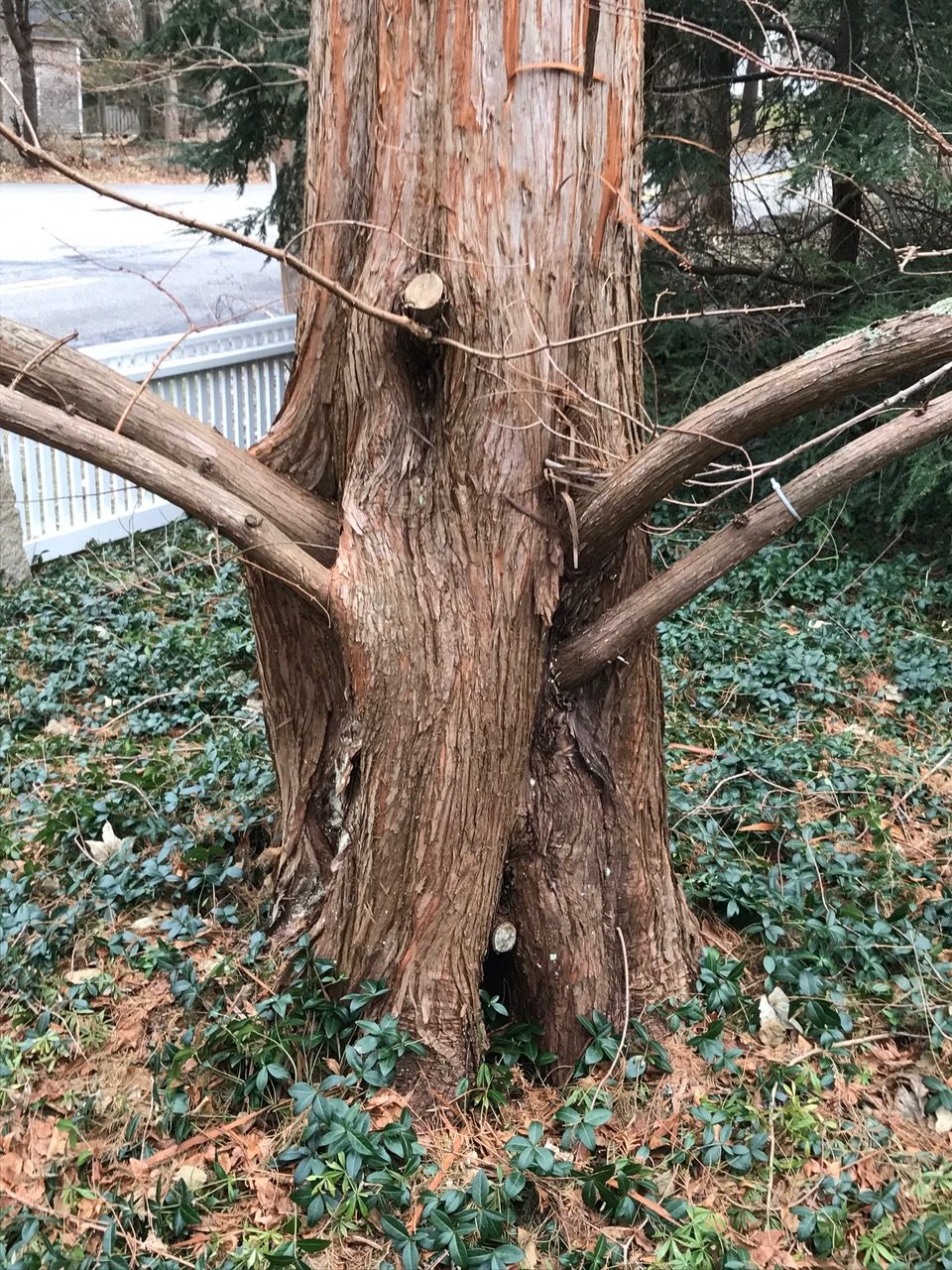 Dawn redwood (Metasequoia glyptostroboides, Zones 4–8) is an unusual conifer that is actually deciduous. The species was first described from the fossil record, and 150 million years ago it was common across the northern hemisphere, but it was thought to be extinct until a small population was discovered in central China. Now it is widely grown in gardens, where we can enjoy its textured bark and unusually shaped trunks.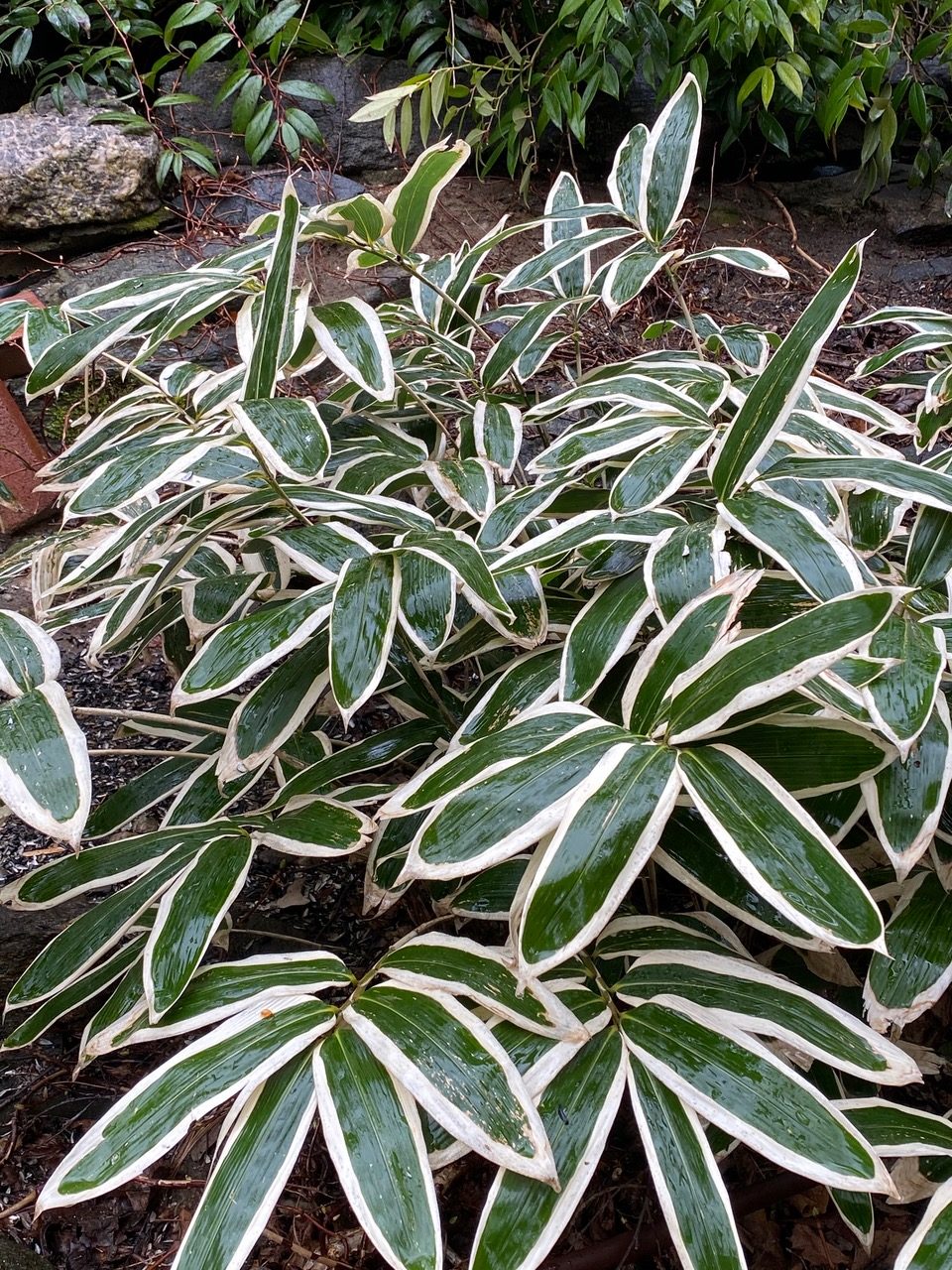 Winter interest doesn't just come trees. Sasa veitchii (Zones 6–9) is a bamboo with broad green leaves that develop distinctive light tan margins during the winter. Like most bamboos, though, this plant can spread aggressively, so plant with care.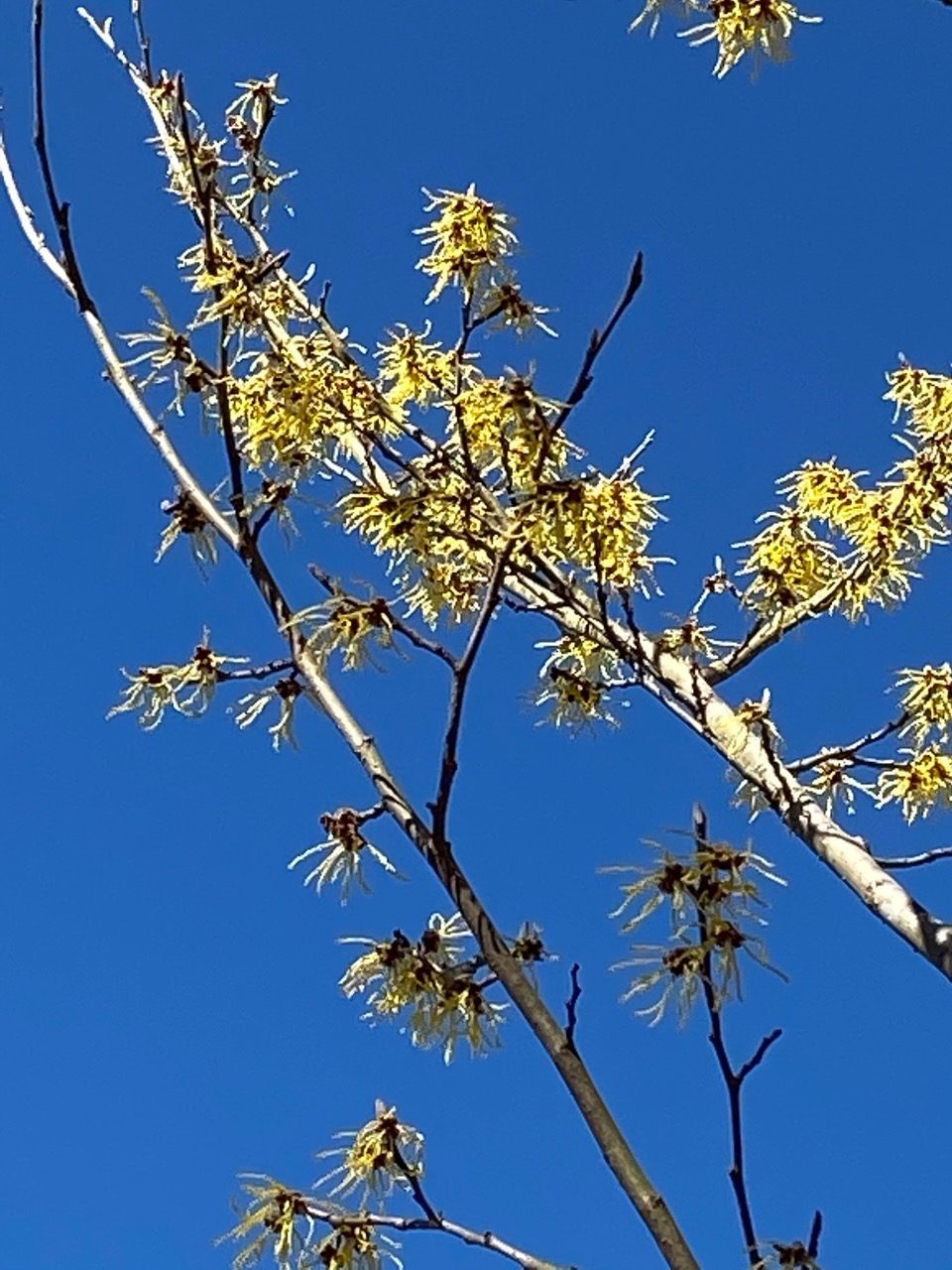 Witch hazels are always one of the first plants to begin blooming in late winter and early spring. This is the variety 'Arnold Promise' (Hamamelis × intermedia 'Arnold Promise', Zones 5–8), which has profuse, fragrant, yellow blossoms.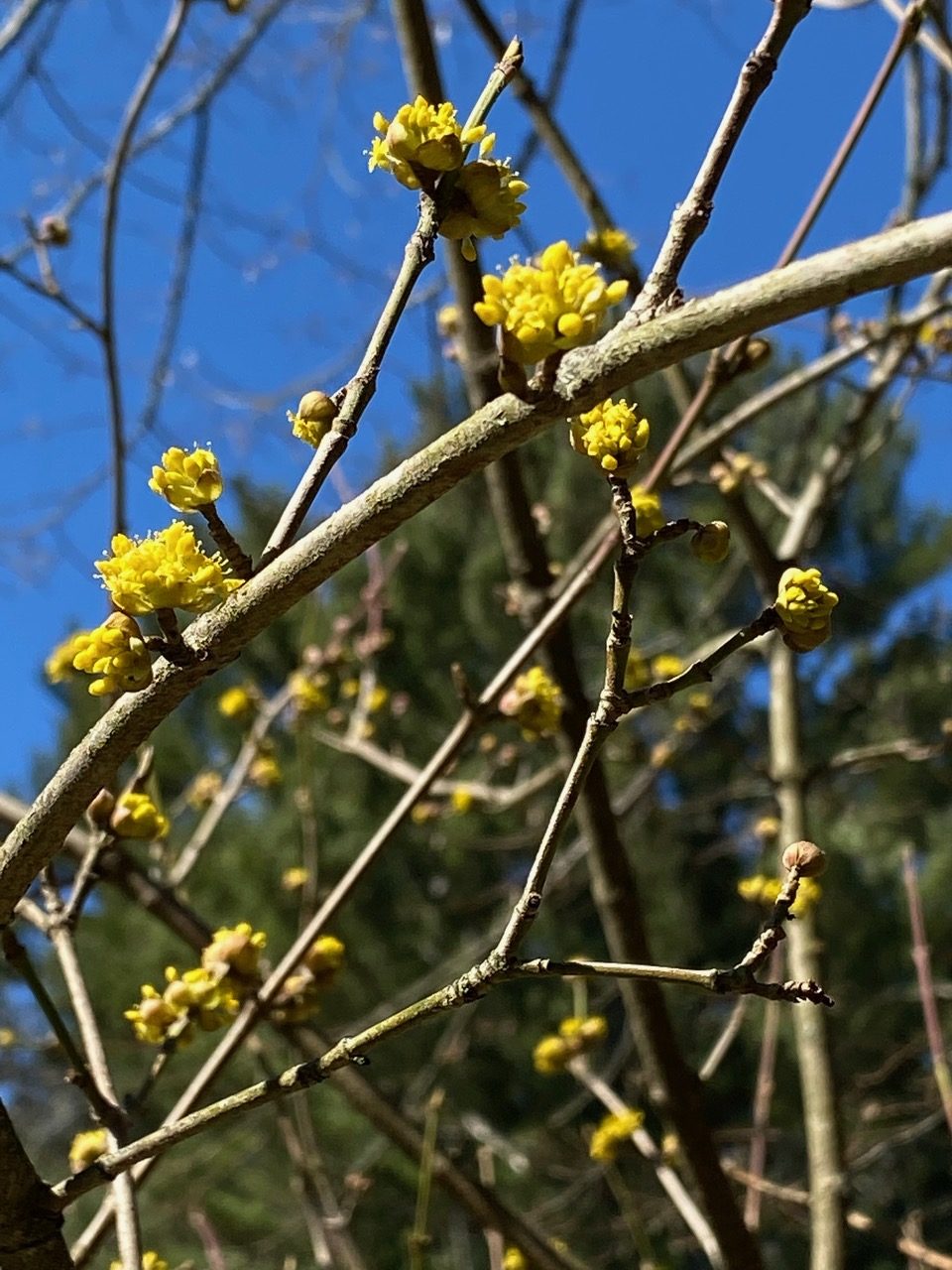 Cornelian cherry dogwood (Cornus mas, Zones 4–8) has clusters of tiny, bright yellow blooms early in the spring. The flowers will be followed by edible red fruits later in the year.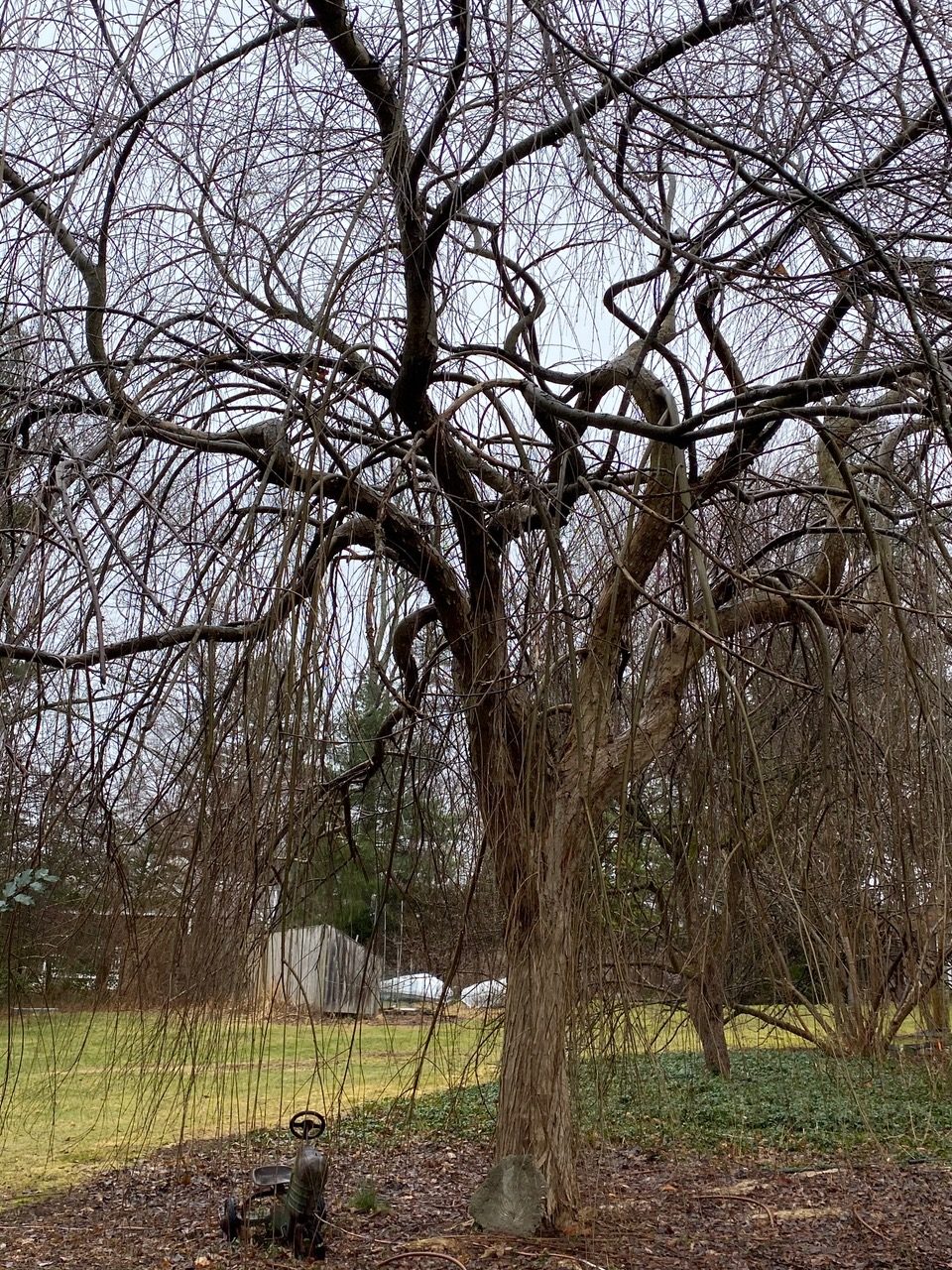 Weeping katsura (Cercidiphyllum japonicum 'Pendula', Zones 4–8) is always a beautiful tree, but with the leaves gone during the winter, you can enjoy the intricate pattern created by the weeping limbs.
Have a garden you'd like to share?
Have photos to share? We'd love to see your garden, a particular collection of plants you love, or a wonderful garden you had the chance to visit!
To submit, send 5-10 photos to [email protected] along with some information about the plants in the pictures and where you took the photos. We'd love to hear where you are located, how long you've been gardening, successes you are proud of, failures you learned from, hopes for the future, favorite plants, or funny stories from your garden.
If you want to send photos in separate emails to the GPOD email box that is just fine.
Have a mobile phone? Tag your photos on Facebook, Instagram or Twitter with #FineGardening!
You don't have to be a professional garden photographer – check out our garden photography tips!
Do you receive the GPOD by email yet? Sign up here.