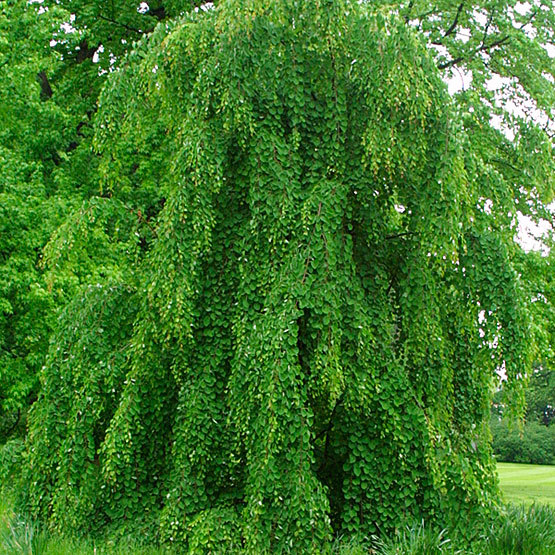 The genus Cercidiphyllum  contains two species of plants, both commonly called Katsura. Somewhat resembling a redbud tree ( Cercis ), Katsura tree is grown for its rounded, heart-shaped leaves and attractive growing habit. New growth is bronze, turning green, and then finally yellow, orange, and red in the autumn. After falling to the ground, the leaves give off a scent variously described as cinnamon, cotton candy, or burnt sugar. Flowers are tiny and not showy. Grow as a specimen and give it plenty of space.
Noteworthy CharacteristicsAttractive foliage with good fall color. Fallen leaves emit a sweet fragrance.
CareChoose a sheltered site with deep, organically rich, moist but well-drained soil in sun or very light shade. Ideally, soil should be neutral to acidic.  
PropagationAs soon as seeds ripen, sow them in containers outdoors. Plants may also be started from basal cuttings in late spring or semi-ripe cuttings in mid-summer.
ProblemsInfrequent.