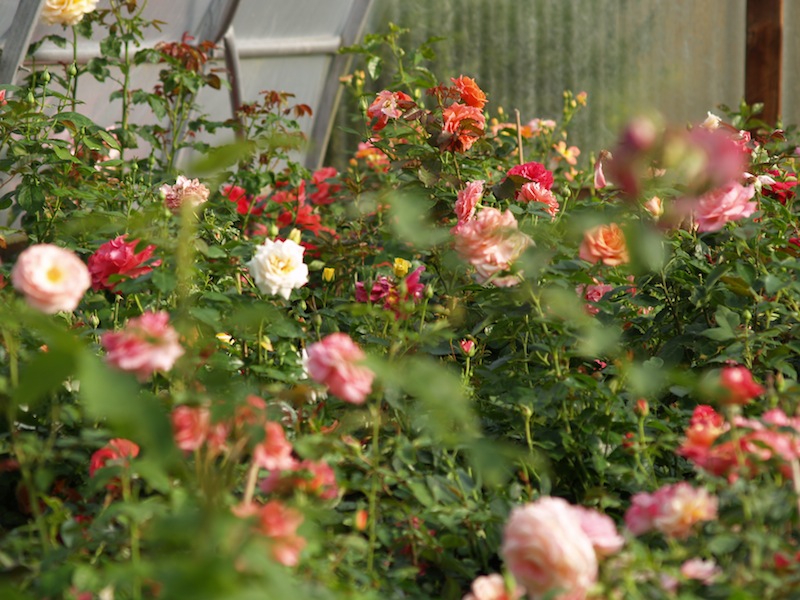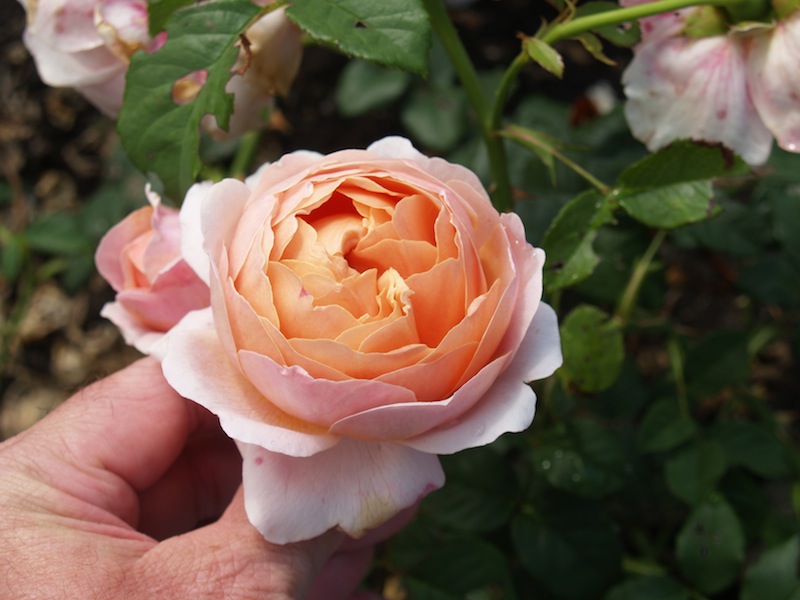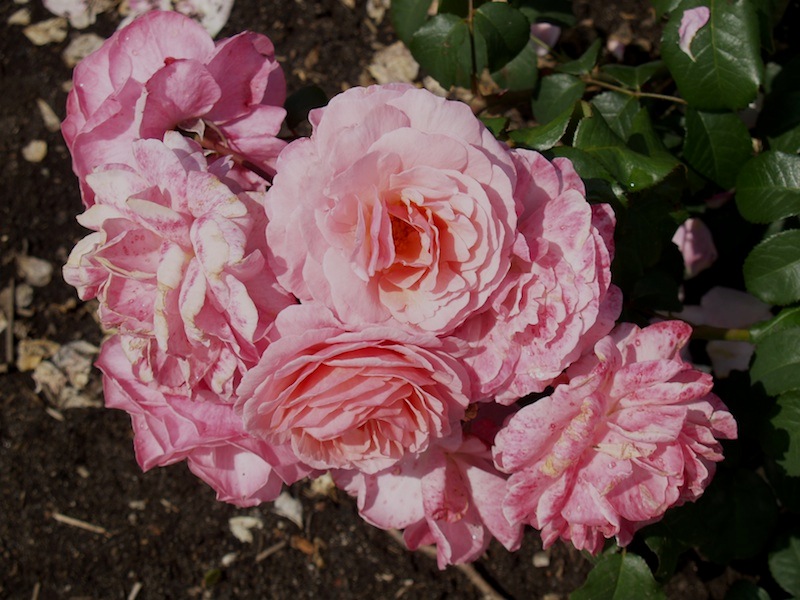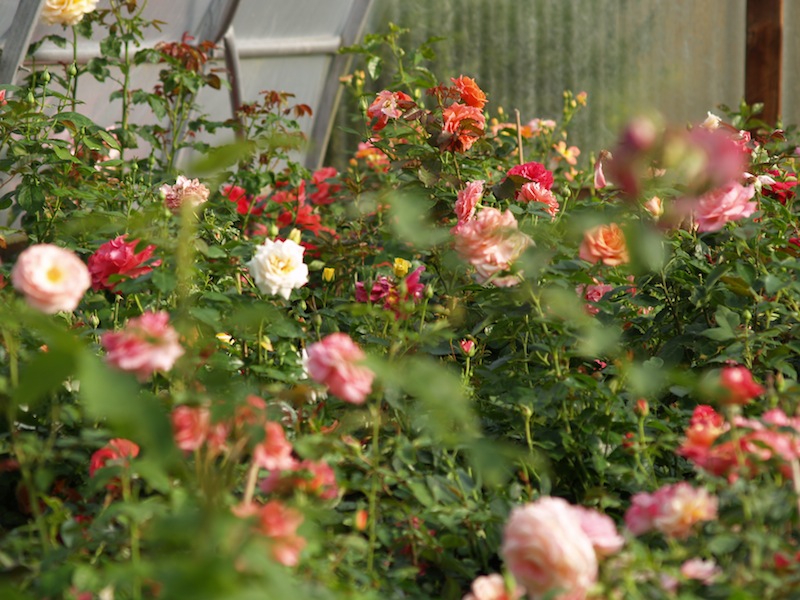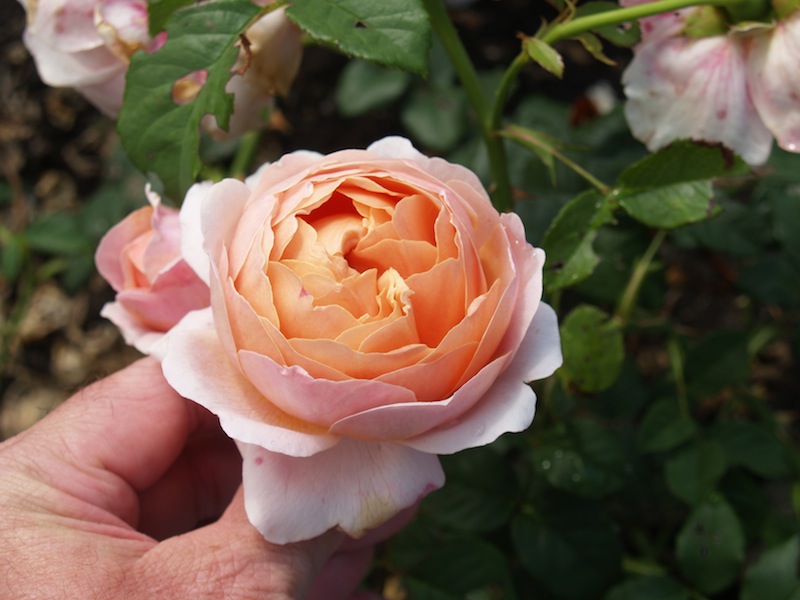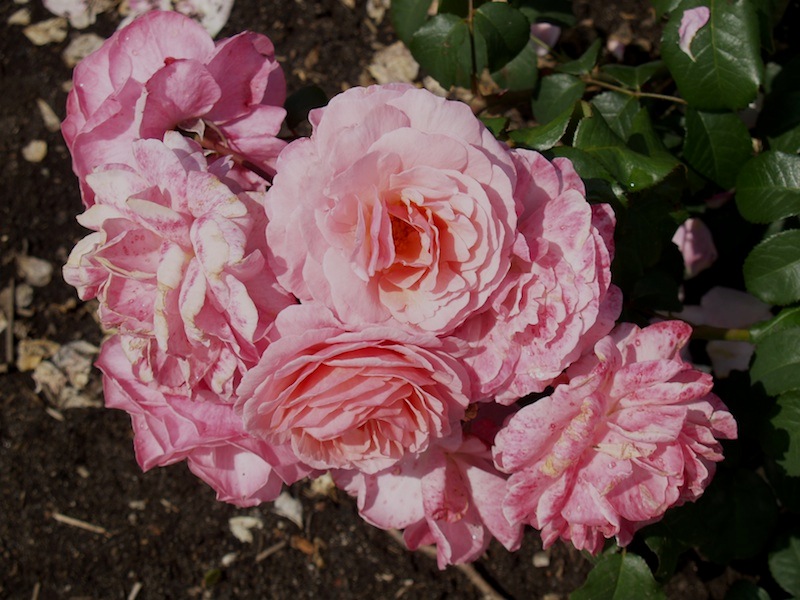 What's the first thing you do when you see a rose blossom. Stick your nose in it, of course! Everyone does this. They see a rose, put their nose in it and inhale; hoping to catch a sweet perfume.
Sadly, more often than not our efforts are rewarded with the scent of well – nothing. No scent, no fragrance – nada. Shakespeare's line "A rose by any other name would smell as sweet" wouldn't cut it in this age of unscented roses.
So why, when for hundreds of years roses were fragrant, do they have little to none today? Two words. "disease resistance".
Today's roses are focused heavily on disease resistance, which is a good thing. They are easier to grow, use less chemicals and more rewarding all around. The problem is the gene in roses that carries disease resistance has proved difficult to make easily compatible with the gene for fragrance. Because of this, as the focus on disease resistance increased over the last 15 years fragrance sadly had to take a back seat. There are exceptions and the roses of David Austin come to mind. Their new ones are very healthy and like all other David Austin roses are all fragrant. Yet, they, and a handful of others, seemed to be the exception.
Up till now!
During my recent trip to Holland to see new roses there and then during another recent one to Vancouver to see the roses of Brad Jalbert, I began to see roses with excellent disease resistance that were also fragrant. Even better, I was able to smell them!
While in Holland I saw new roses from a very talented Belgian rose breeder by the name of Martin Vissers. At Jan Spek Rozen just outside the Hague he had a whole series of compact growing fragrant roses that were healthy and poured forth a lovely perfume.
During the Hague trials my fellow judges and I stuck our noses in many a new rose and were greeted by scents that reminded us of the roses of our youth. All around me judges did what we all do, stuck their noses into roses but this time came away smiling and nodding their heads with pleasure.
Brad Jalbert of Select Roses in Canada is an up and coming rose breeder I just visited. As I wandered through his breeding greenhouse he placed bloom after fragrant bloom in my hands encouraging me to smell each one. Each time I was met by an olfactory feast.
Many other rose breeders are bringing fragrance back into roses as well. Keeping in mind it takes up to 10 years to bring a new rose to market, means it will be a while longer before these fragrant, disease resistant roses find their way into your garden. As they do, you will again be able to stick your noses in some roses and be greeted by the scent you expected.
And Shakespeare won't have to change the script.
Happy Roseing
Paul