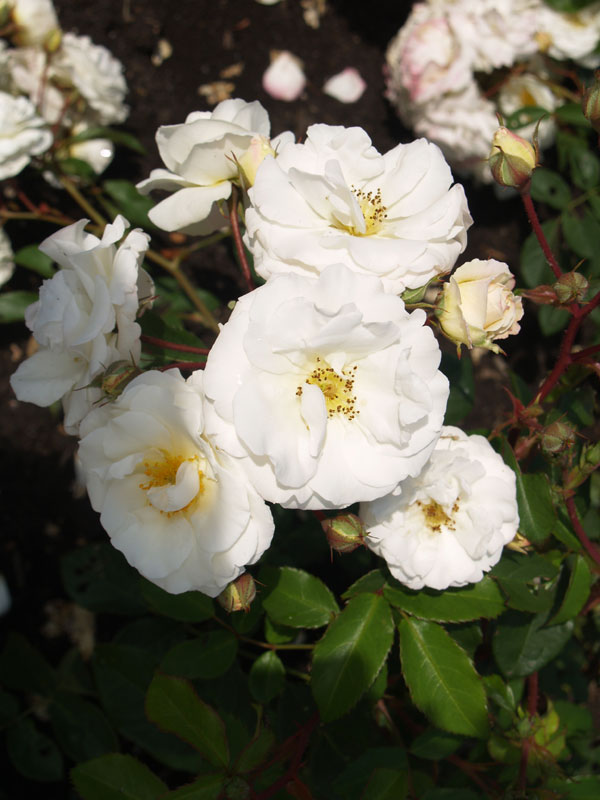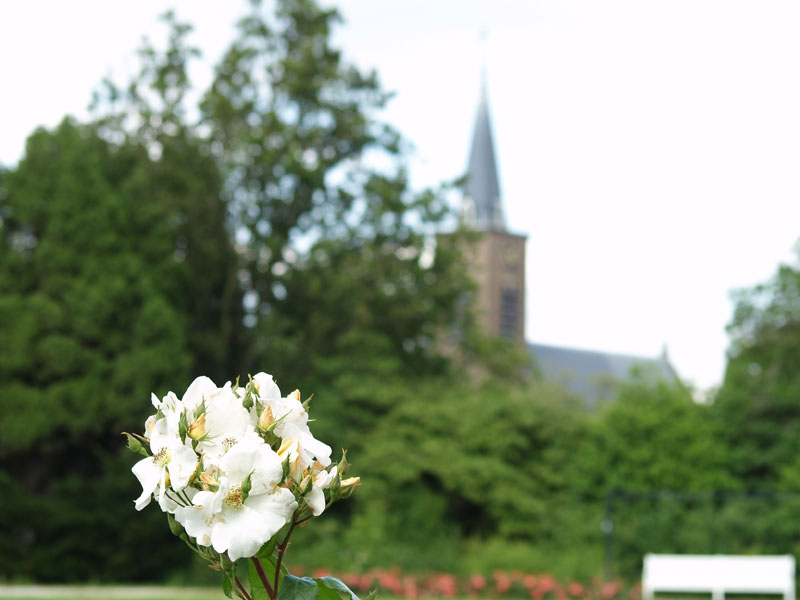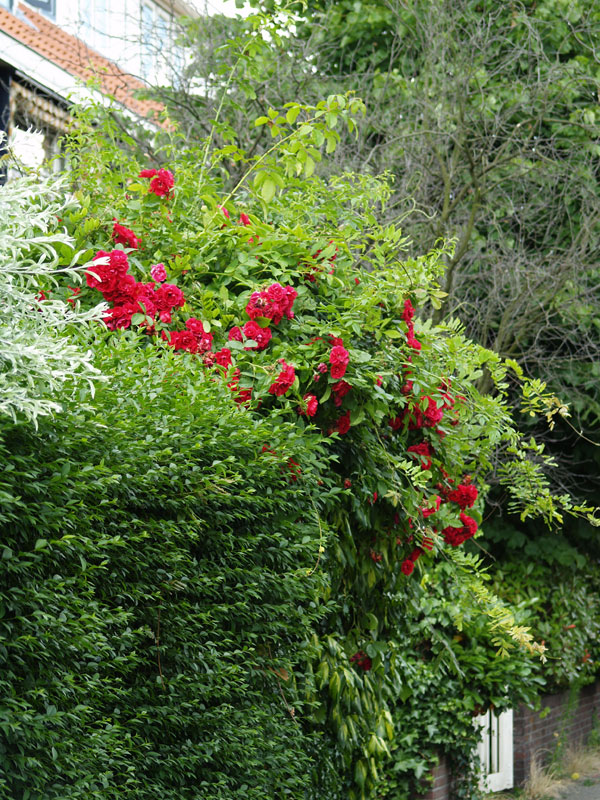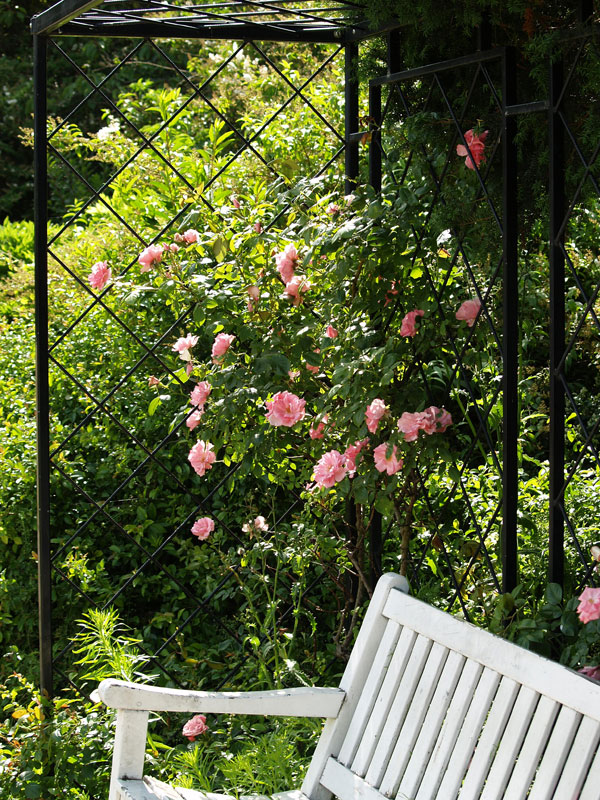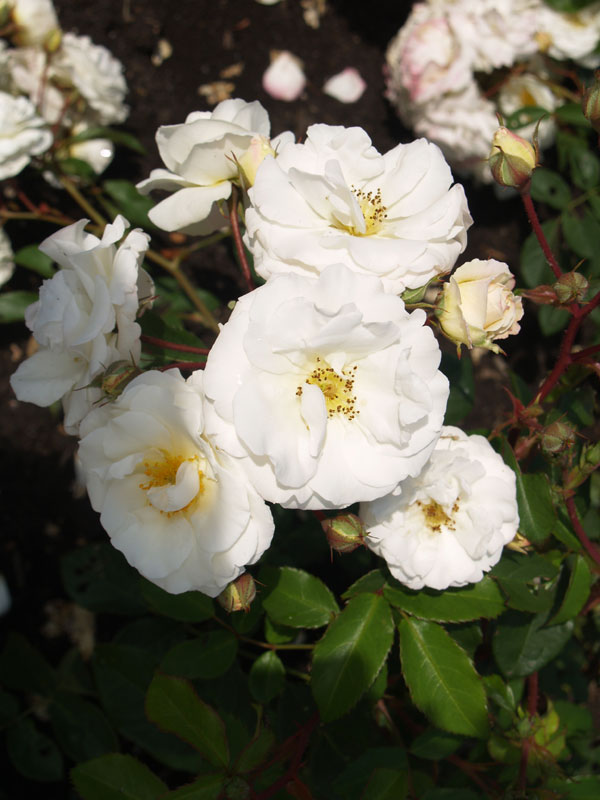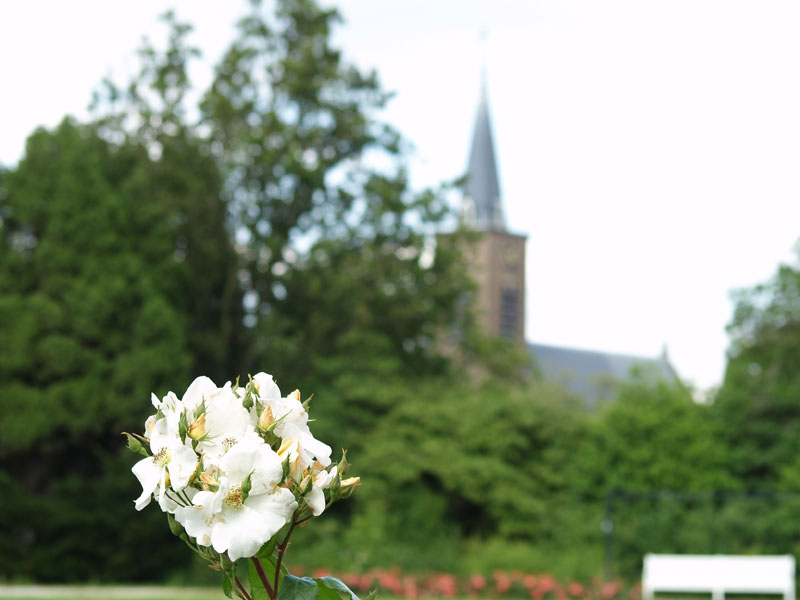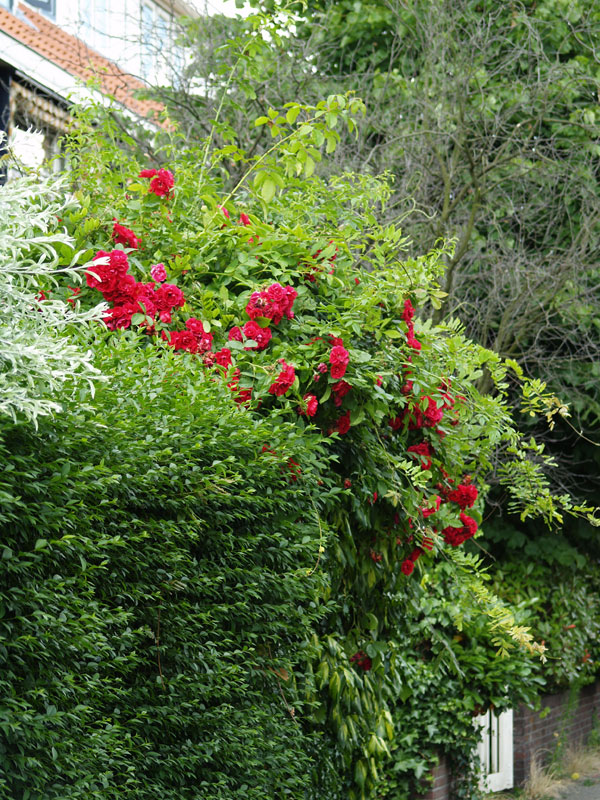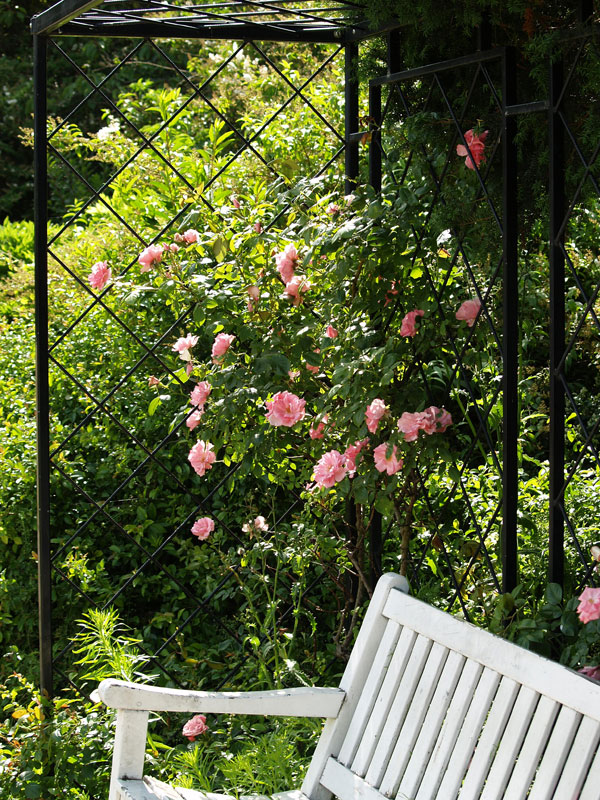 I'm having the fortune of spending some time in Holland on rose business. Seeing gardens, visiting rose nurseries judging the International Rose Trials in The Hague – it's a dirty job but someone has to do it.
What has particularly struck me is the vast use, and acceptance of roses as shrubs over here. Not just in parks but everywhere.
During down times I've been staying with, and visiting, family. My parents are Dutch and immigrated to America right after the war. Because of this I've been able to spend time walking neighborhoods and small villages. Everywhere I go I see roses planted along roadsides, outside of any "formal" rose area in parks and casually massed with other plants in postage stamp front yards.
Wednesday night I met up with one of my rose breeder clients, Brad Jalbert from Canada, and he remarked on the very same thing. He had spent four days in Germany with Thomas Proll, who is the rose breeder for Kordes nursery. Brad was also struck by the causal acceptance of roses and the enthusiasm for using them simply as garden plants. Kordes had their rose festival over the weekend Brad was there and well over 15,000 gardeners showed up.
Notice I used the word "gardeners". Not "rosarians" or "rose lovers". People who like all aspects of gardening and are enthusiastic about roses as flowering shrubs came to Kordes to enjoy the day, see the new roses and stop and smell them.
Collectively all these people grow these roses as shrubs in the garden, enjoy them and don't fret over a bit of disease or an insect bite – just as they don't on any of the other plants in their garden. Most likely the same way you think of the non-rose plants in your own garden.
That's the key. They don't look upon them as roses – something separate from the rest of the garden to be held to a different level of perfection than other plants. In fact don't think of them any more than you do any other plant.
I sometimes feel in America we feel pressure to have perfect roses. If we don't we have somehow failed as gardeners. If your azaleas, tomatoes, perennials or any other plant has a nibble on a leaf or a bit of fungus we just shrug it off knowing "it will get over it".
Roses will also get over it. Take a lesson from the Dutch. Plant roses without thinking of them as roses. If anyone comments on your roses having a slight imperfection just tell them you grow them in the "Dutch Style". Then offer them a Heineken and a chair in the garden to enjoy the day. That's what my family does.
Happy Roseing
Paul