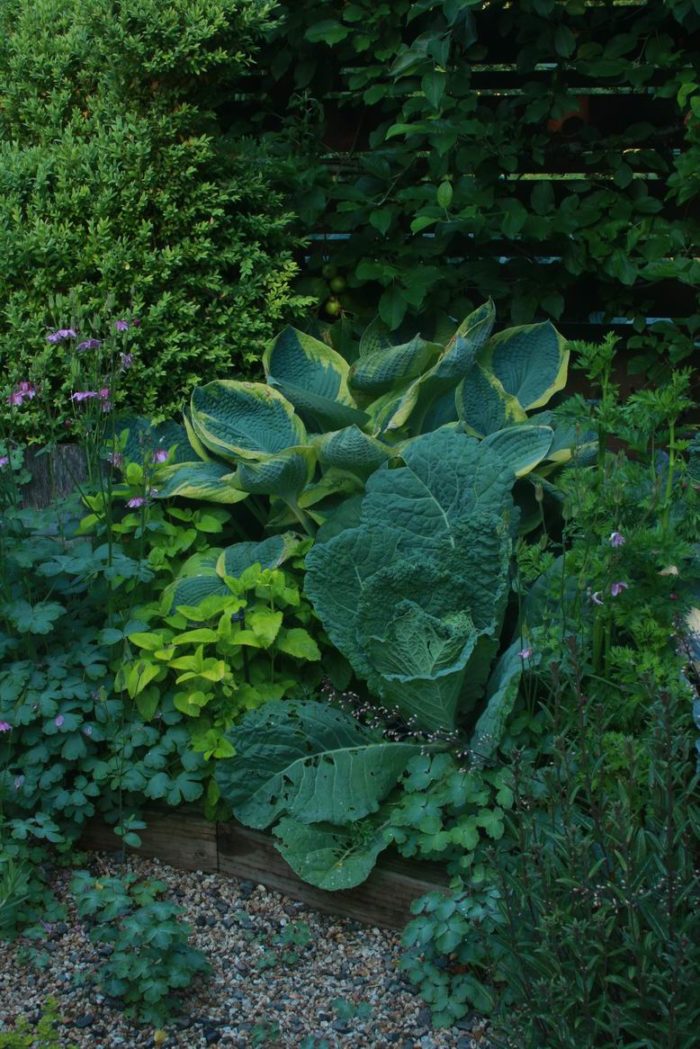 Why spend all that money on gourmet hostas when you can just go down to the local garden center and buy a 6-pack of cabbage or kale? Seriously, though, great hostas are expensive. While you build your collection, satisfy your penchant for bold foliage with a few cheap stand-ins like this. Other cheap and bold foliage to try? Large flowering tobacco (Nicotiana sylvestris, annual), and rhubarb (Rheum rhabarbarum) are both beefy and fabulous. Got any more suggestions?
Welcome to the Fine Gardening GARDEN PHOTO OF THE DAY blog! Every weekday we post a new photo of a great garden, a spectacular plant, a stunning plant combination, or any number of other subjects. Think of it as your morning jolt of green.
Sign up to get new posts delivered to your inbox each morning so you'll always remember to take a look, or subscribe to our RSS feed. We look forward to sharing our garden travels with you.
If you think you have a photo that we should share on the Garden Photo of the day, email us. Send hi-res images to [email protected] with GPOD in the subject line. We'll only respond if we plan to use your photo.