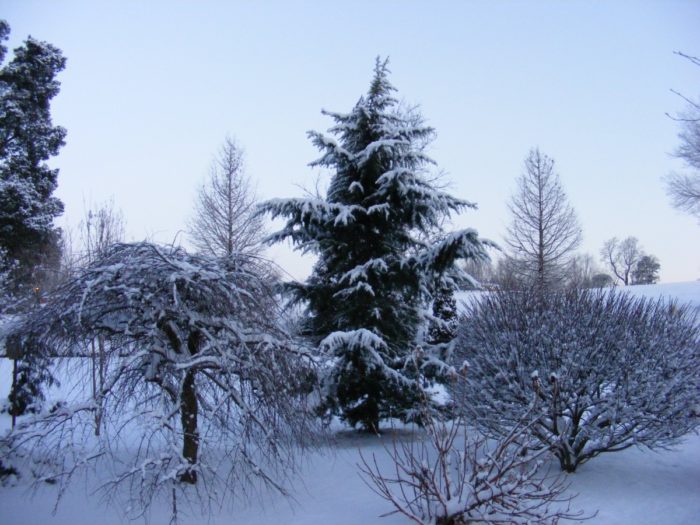 Jeff Calton (tntreeman) is not a happy man at the moment. He's COLD! I got this email from him on Wednesday morning, with some photos to share from his garden in eastern Tennessee.
He said, "Woke up to -2 and snow. I know so many parts of the country are colder and icier than we are here but we are not accustomed to such a prolonged arctic season here. I decided today that rather than complain about the weather and cold that I would embrace it so I took some photos and I will admit that winter does have it's beauty and charm. Who am I kidding?!?!? I still hate the cold! Thankfully, this years lemon crop will save the day."
It'll warm up soon, Jeff, I promise! Bundle up and drink an extra whiskey sour in my name…
—-Winter is the perfect time to take a photographic stroll through the photos you took in your garden this year……and then send some in to me at [email protected]!
Want us to feature YOUR garden in the Garden Photo of the Day? CLICK HERE!
Want to see every post ever published? CLICK HERE!
Want to search the GPOD by STATE? CLICK HERE!
**Check out the GPOD Pinterest page, where you can browse all the post in categories…fun! CLICK HERE!**