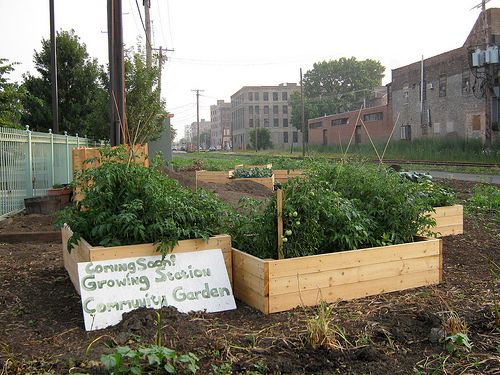 If you've never heard this term, you may not even know they exist. You may have a Safeway or other big chain food store where you shop weekly for your family. Sure, the junk food calls and you spend some money on Pringles. But fresh vegetables, fruit, bread, and meat is within reach when you want it. It may have never crossed your mind that some cities don't have a grocery store. They have "convenience stores" – and that's not the same thing at all.
Food deserts refer to urban (often low income) areas that lack any type of store in which to purchase real food such fresh fruits and vegetables. Instead of traditional grocery stores there are only mini-mart type businesses as far as the eye can see. Nearly everything offered in these stores are fast-food and heavily processed foods. This leaves locals with no way to supply healthy food to their families.
Farmer's markets are beginning to move into urban areas in effort to supplement food deserts with fresh, healthy food. While this is incredibly helpful, it can be expensive for those residing in a low-income area. This is one of the greatest reasons to teach people how to grow produce in their own backyards.
Here in the San Francisco Bay Area, we have some uber-cool people and programs that do just that. The SF Victory Gardens have a backyard garden initiative and not only educates but lends a helping hand – literally. Volunteers build raised garden beds for residents by digging up their lawns and planting food instead. Most of the families that benefit from this program come from neighborhoods with little or no access to fresh food.
Another excellent group is City Slickers Farms in Oakland, California. This group works in much the same way as SF Victory Gardens with several projects that reach out to urban residents such as People's Grocery and Oakland Food Connection. Both of these groups have also spear-headed commuity gardens in ther cities.
If you live in a food desert contact your local cooperative extension office to find what fresh food group may be available to in your area. If you're a food gardener, do something awesome and teach someone else how to grow fresh vegetables in their backyard.