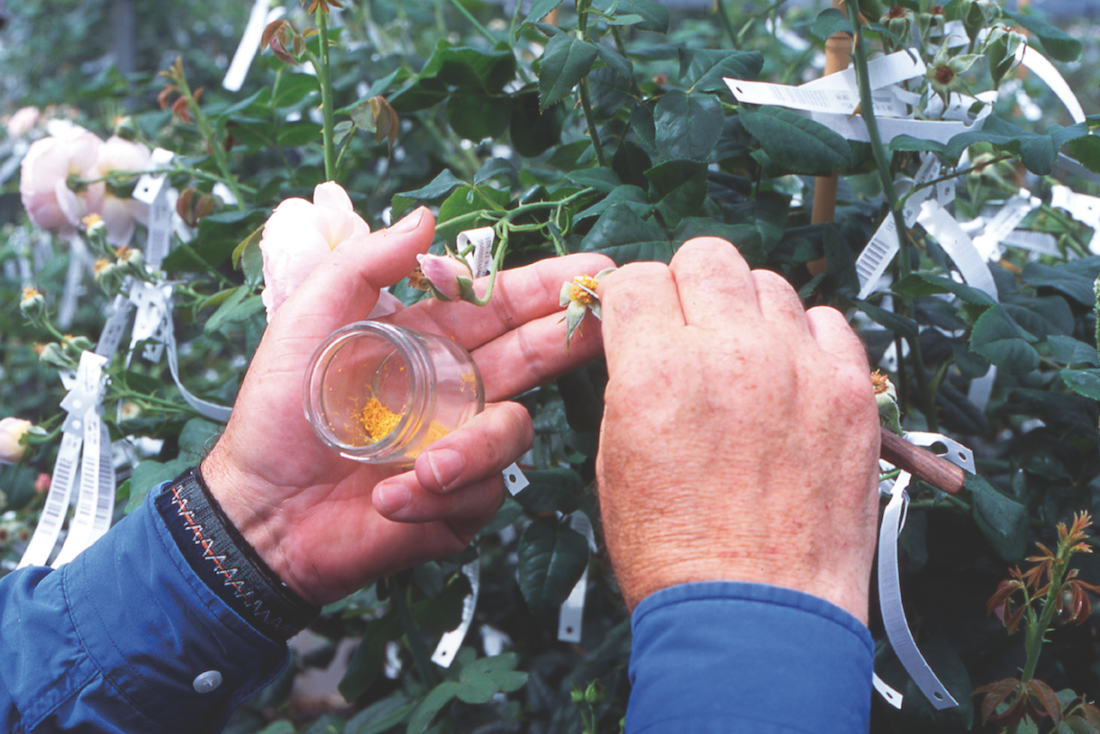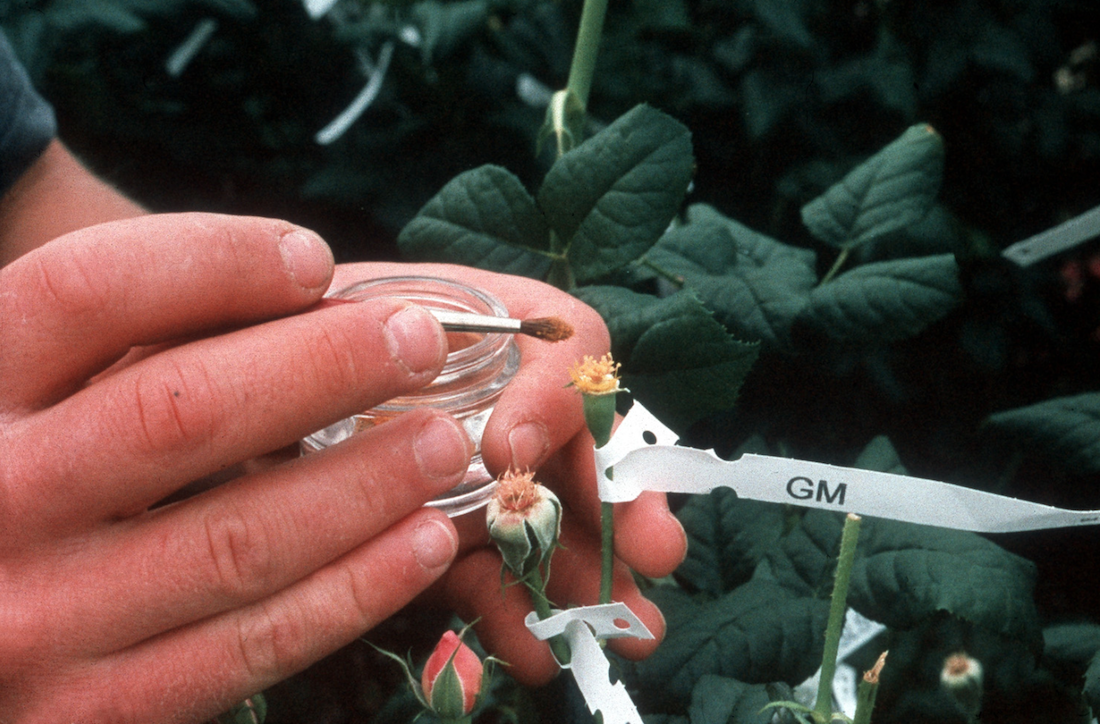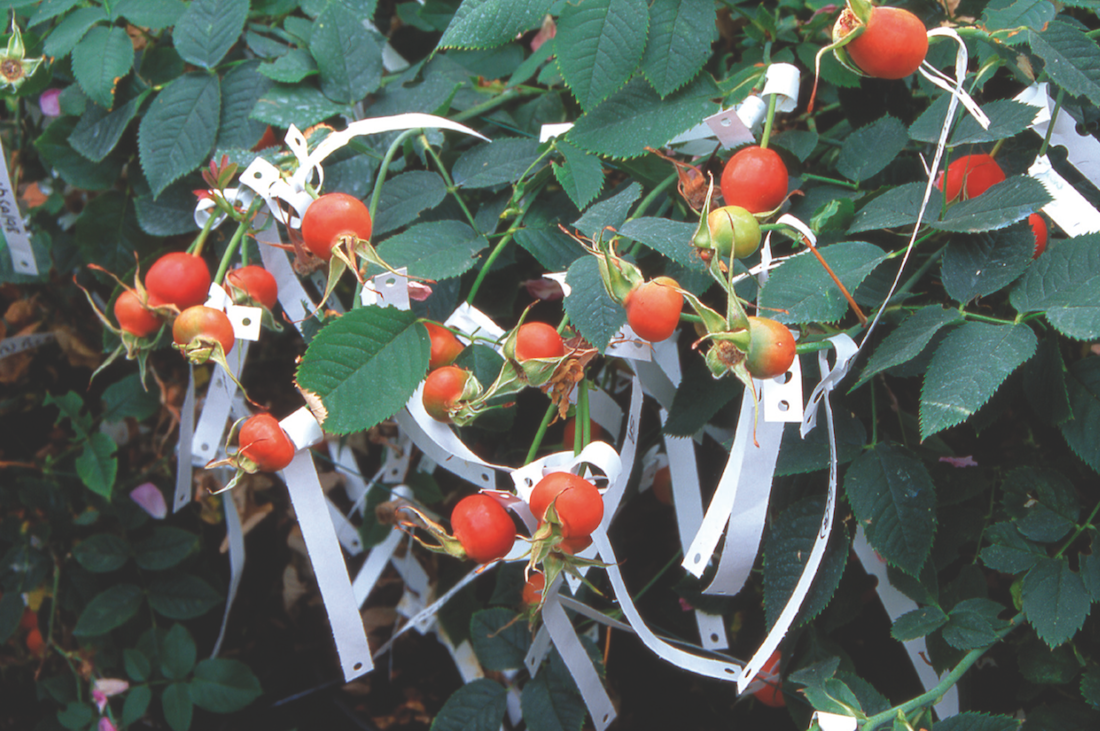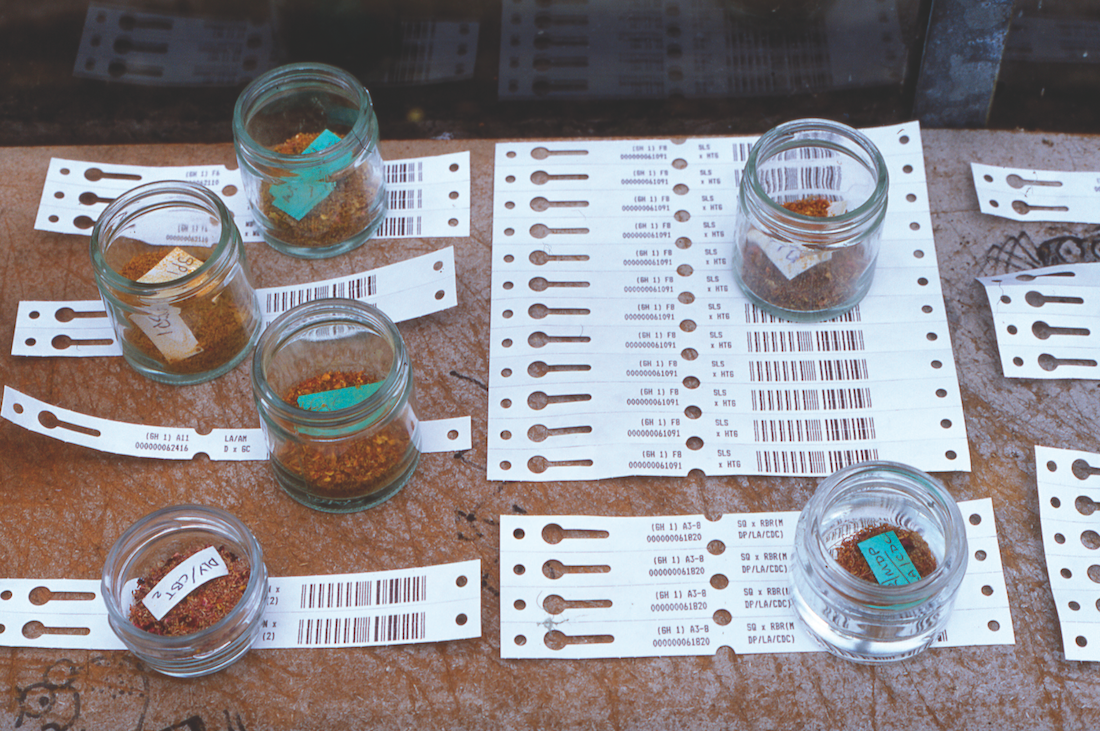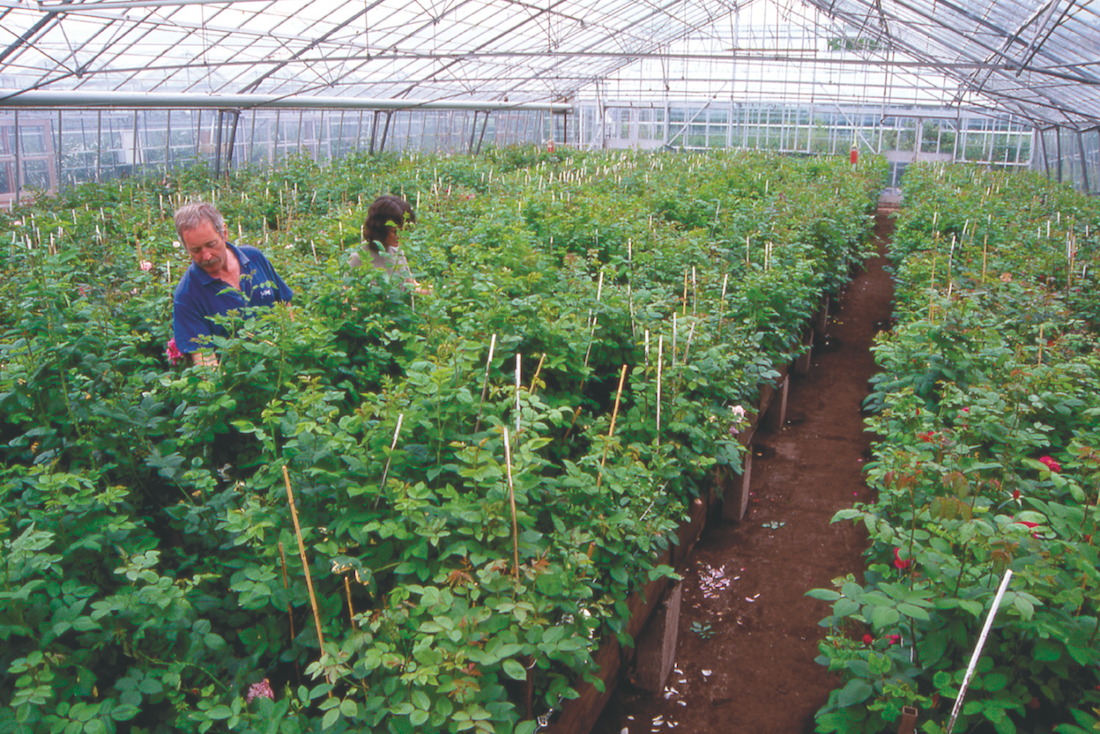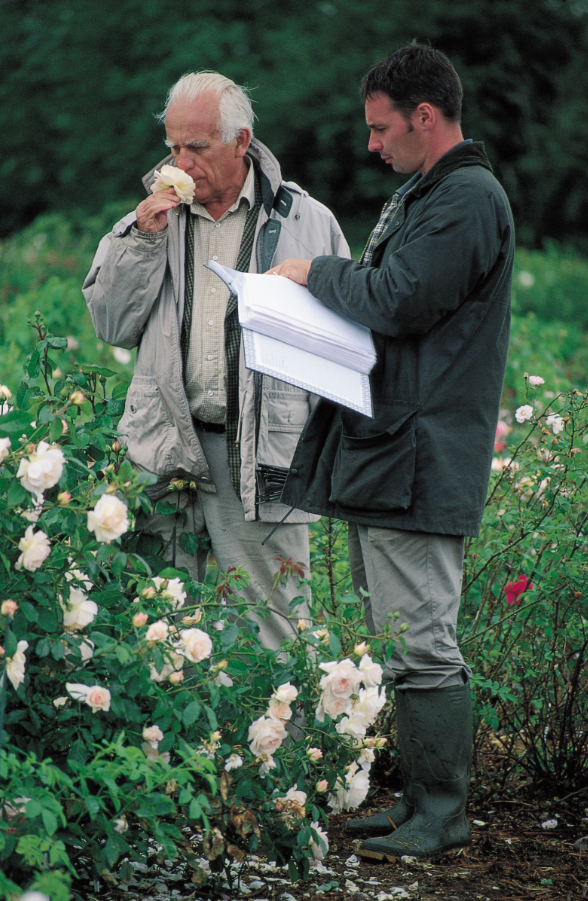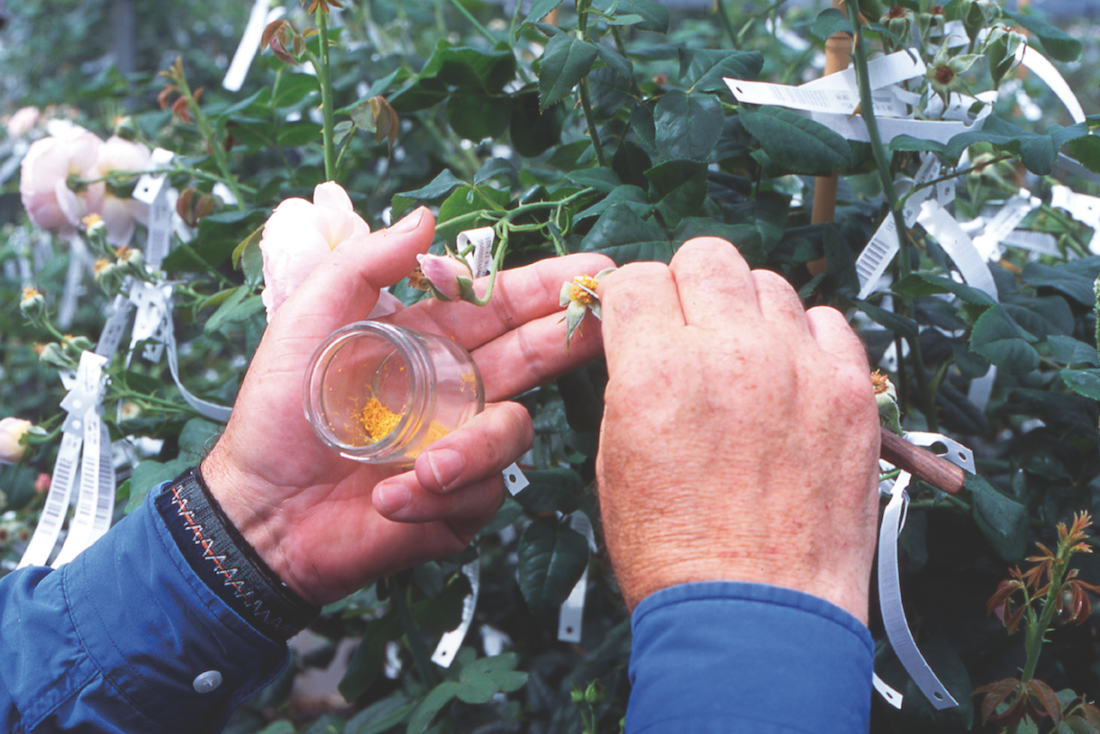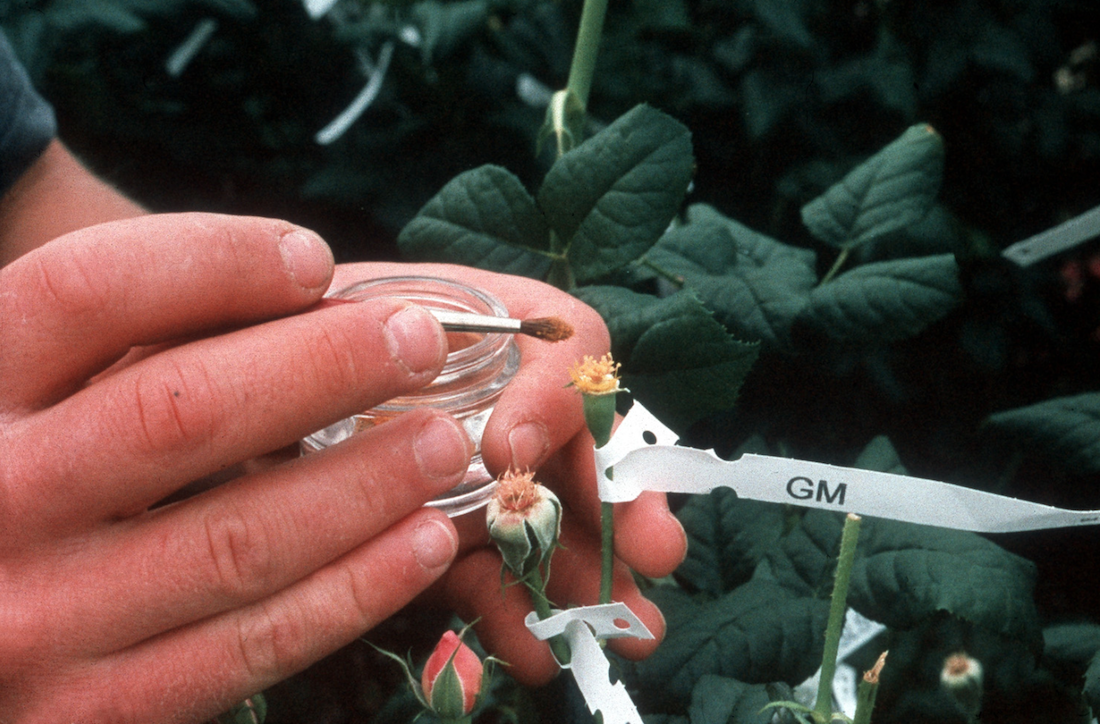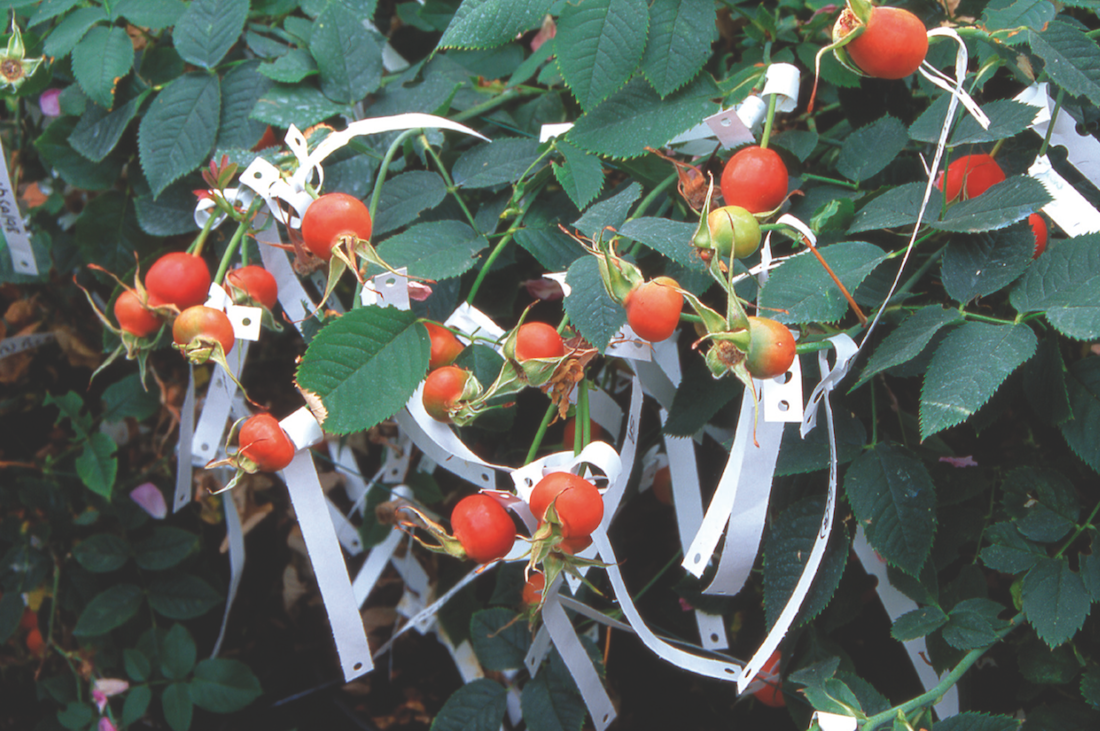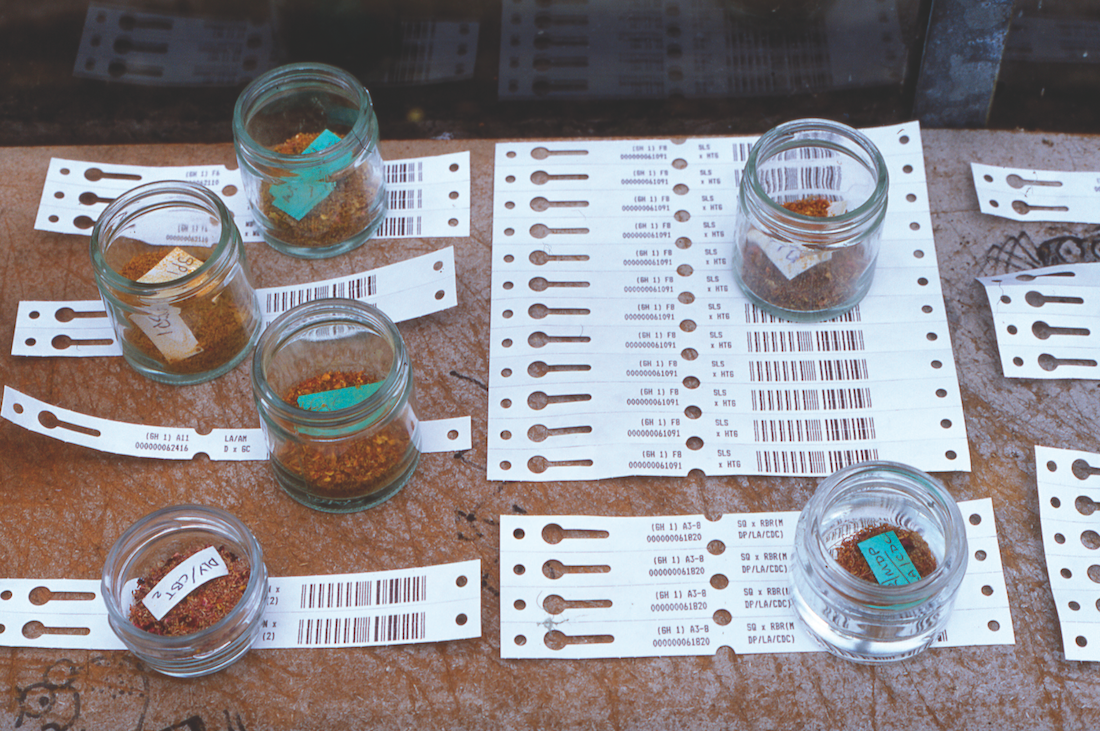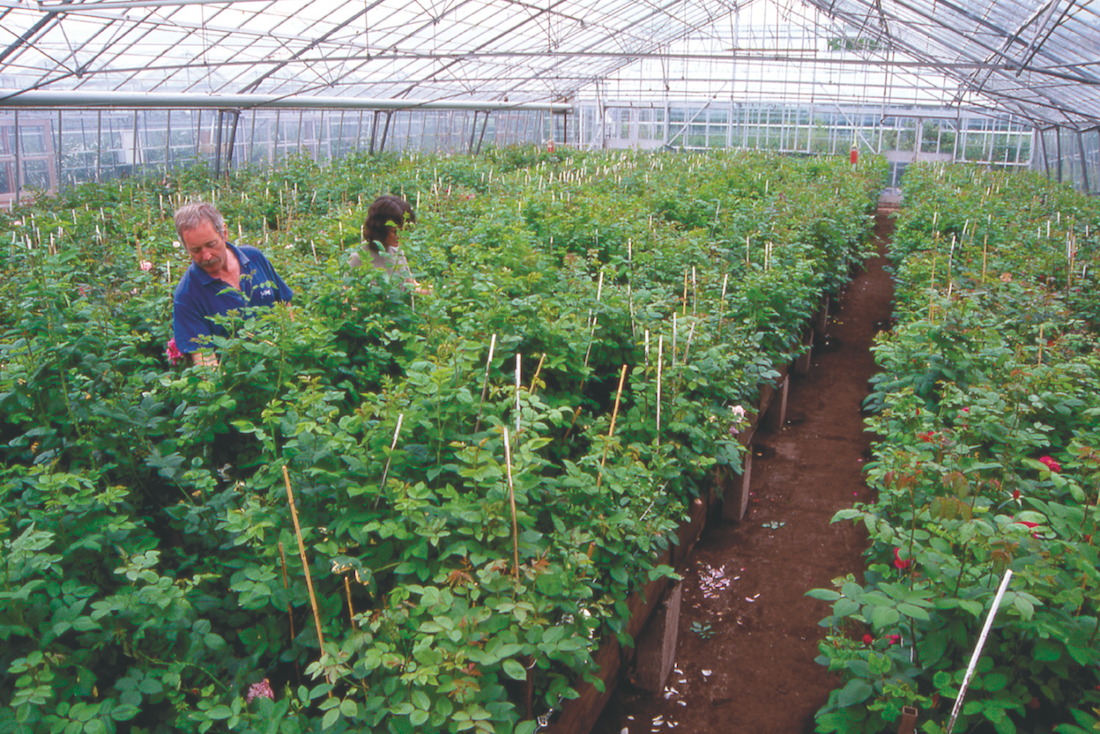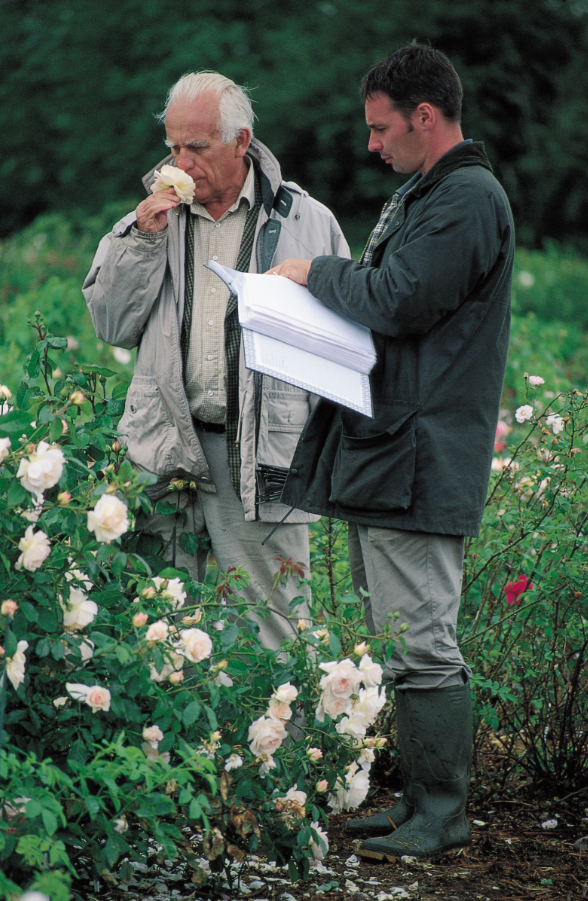 In our last post we explored breeder codes in roses and how they can help you when you purchase roses for your garden. Chances are if you like a few roses by a particular rose breeder you will likely enjoy others by them. The Fineschi Garden in Tuscany is a fascinating rose visit (and not just because it's Tuscany!) in that all the modern roses are arranged by breeder. As you walk amongst the beds common characteristics emerge amongst each artist's work,.
But what goes into breeding roses? Not the technical "how-to" but the effort, time and work it takes to bring new roses to your garden. I'll give a link to a how-to website at the end of this post but let's talk about what it takes to bring a new rose to a local garden center near you.
David Austin Roses has one of the largest breeding programs in the world. While the size of what they do may dwarf other programs, the process and time it takes is the same for any program. I asked Michael Marriott of David Austin Roses for a little insight into what it takes to create a new David Austin English Rose.
The process begins by deciding which "crosses" to make. A cross is what two roses are you going to breed together to hopefully create a new rose combining the best and/or desired, characteristics from it's parents. It's parents being the two roses that were "crossed" with each other.
This is done in the same way Mother Nature herself does it. By collecting pollen from one rose and distributing it onto a different rose. The pollen is collected from one bloom then distributed onto a flower of a different rose variety that has had the pollen removed. The rose the pollen was collected from is the "pollen parent" and the rose the pollen is put onto is called the "seed parent". Each individual time this is done it is recorded as one "cross".
All of this work is done by hand (see photo above). The breeder has to be very precise because you don't want to accidentally spill pollen onto an unintended bloom.
At David Austin Roses they do anywhere from 75,000 – 100,000 individual crosses per year.
Each cross is recorded and a tag is put on each "seed parent" bloom to identify which cross it is. They record the pollen parent, seed parent and date of the cross. It's important for the breeder to know the history of the cross so they can begin to decide if a certain rose constantly adds desired characteristics like disease resistance, fragrance, petal count etc to a cross. This record keeping gives direction and focus to the breeding program.
Over the next several months the seed parent blooms form hips, which are the bright orange "berries" often seen on roses in the fall and winter. inside of these hips are the rose seeds that formed from the cross. When the hips are ripened they are carefully opened up, the seeds are extracted and placed into jars again with notes again tracking the pollen parent and seed parent.
Those 75,000 to 100,000 crosses yield around 450,000 rose seeds. (see photo)
Each seed is sown in flats to germinate again with record of which cross it is following it. Quite often they are chilled before hand to help germination but this varies from program. The goal is to have as many germinate as possible.
From 450,000 seeds some 150,000 – 200,000 seedlings emerge. (see photo)
A seedling is simply a baby rose plant. While it may seem intimidating (and to some degree it is) to walk amongst all those seedlings trying to decide which are the good ones and which ones are not, the cream really does rise to the top. The best ones quickly reveal themselves and they are noted for further observation. Most are chosen for their flower but sometimes they are chosen for characteristics like outstanding disease resistance and will be used in the breeding program in the hopes it can pass on that trait to further generations.
After the first year out of the 150,000 to 200,000 seedlings, 15,000 are chosen to continue testing (see photo)
Over the next five years or so the roses are continually evaluated as they mature and grow. Like with the seedlings the outstanding ones quickly make themselves known and are duly noted. Decisions are made which ones are candidates for release to the public and they are further tested in a "production setting" to see how easily they propagate and will they make a nice, multi caned plant to sell the public. The ideal being a Grade 1 rose and a variety being sold on a large scale must yield a high percentage of Grade 1 plants in order to be commercially viable.
Once all the testing is done and the final decisions are made the rose enters production which takes another two years or so to build up enough quantity to release to the public.
Out of the original 75,000 to 100,000 crosses, 450,000 rose seeds, 150,000-200,000 seedlings, 15,000 plants that make it past the first year…
8-9 years later 3-6 varieties from among them are released to the public!
That is printed right. It takes hundreds of thousands of seeds and plants developed and tested over 8-9 years to finally yield 3-6 roses good enough to be called a David Austin Rose.
Whether on a large scale like David Austin Roses or on a smaller scale in someone's back yard the process, time and odds are the same for everyone. That is why I feel rose breeders should be given their day in the sun – along with their roses!
Happy Roseing
Paul