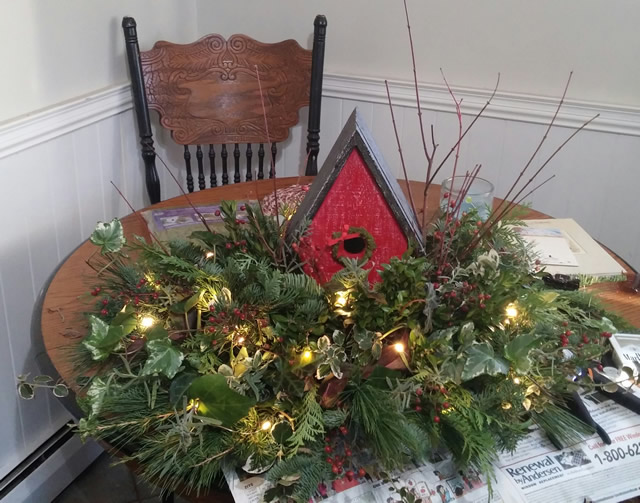 Pam Bosse gives back through her beautiful creations.
"My gardens continue to work even into the winter. I make arrangements as gifts for a select few clients and give them myself as gifts to fellow gardeners.
Nothing pleases me more, than to create something so beautiful from my beauty, my gardens, in celebration of the birth of the greatest creater of all.
May God Bless you all this Christmas Season and continue to walk beside you throughout the New Year.
Simple Beauty, Love, the heart of this season."