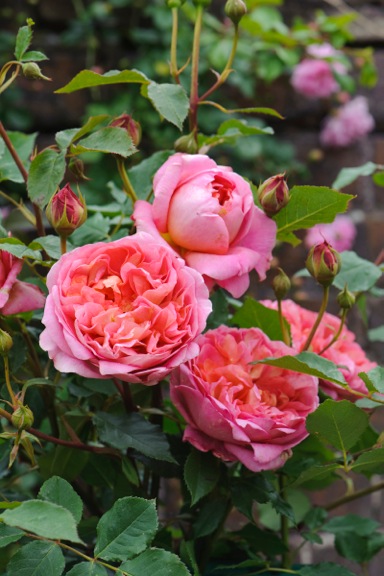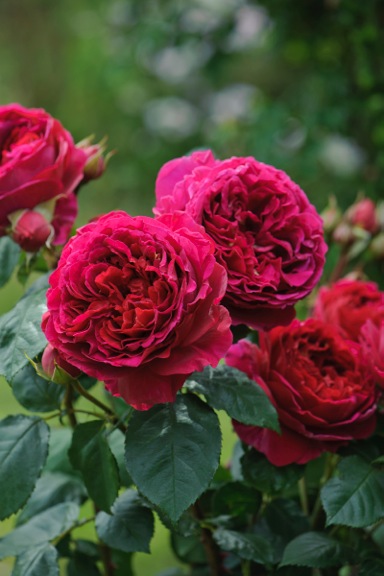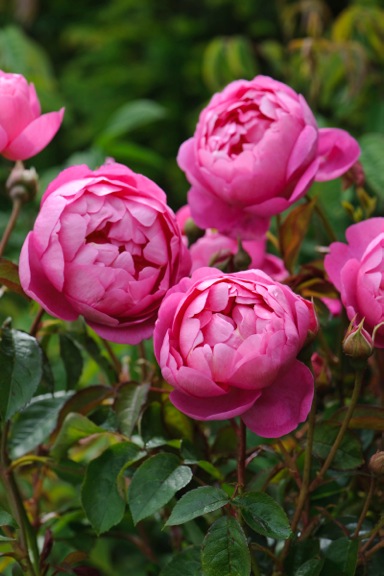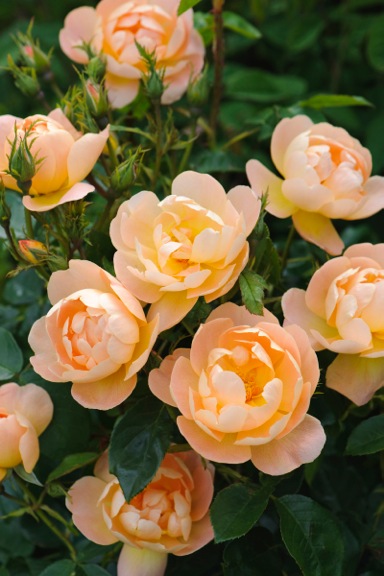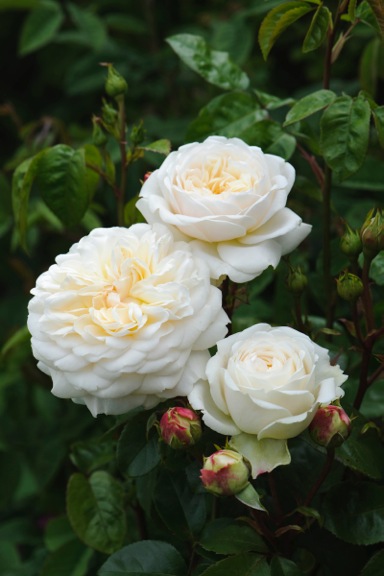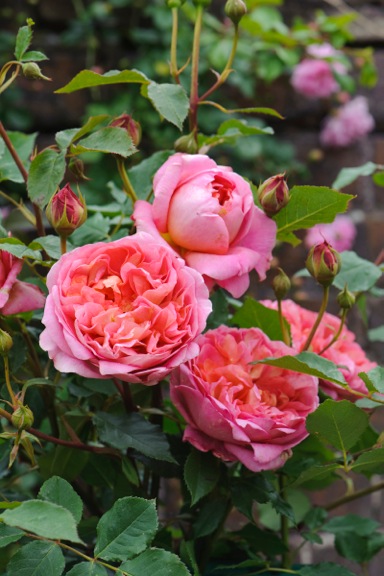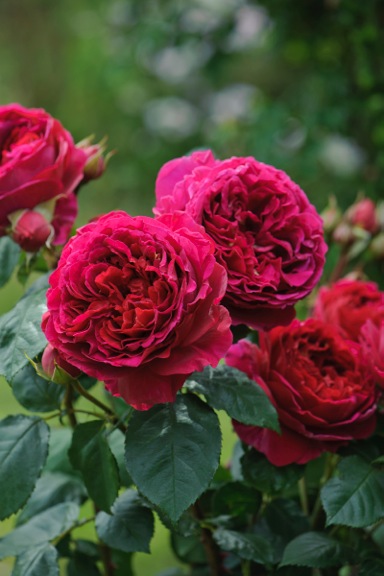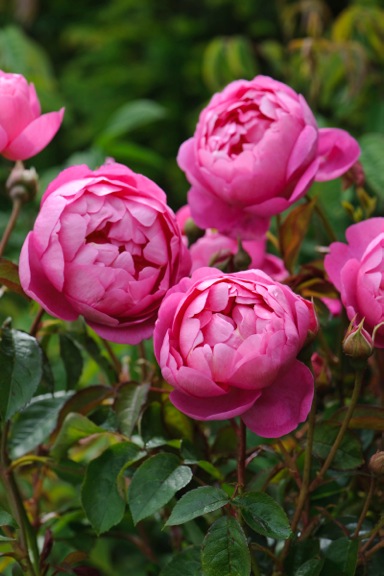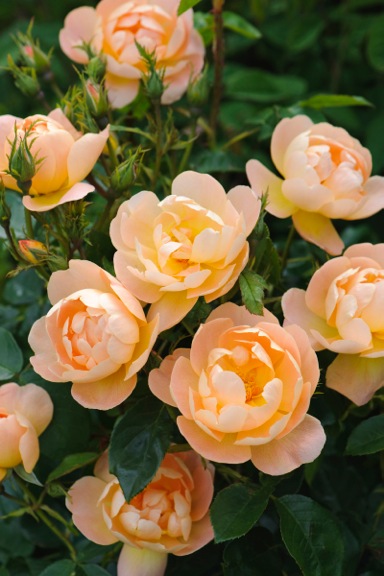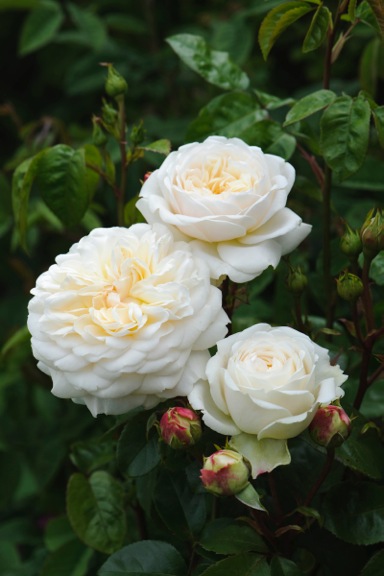 This is the first in a series we will be doing over the winter about new roses coming out next year. In some cases you can pre-order them via mail order companies and where that applies I'll list a contact.
I'm particularly excited about these new roses because in terms of United States rose history we are now in year 13 of the Post-Knock Out Rose era. I use that as a marker because it turned the U.S. rose industry upside down. Gone were fussy Diva roses and in their place were easier to grow garden roses. Gardeners in the United States told the industry they wanted disease resistant, healthy roses. And the industry is answering.
As I've mentioned in a blog post in the past it takes about 8-10 years to get a new rose to market after hybridization occurs. This means these new roses coming out were initially developed some 5-6 years after the Knock Out Rose was released. By then breeders were starting to really be able to focus in on bringing inherent health into their roses.
I can see this in the Biltmore International Rose Trials. We are in our third trial year and each year the roses on the whole are healthier. These 2014 roses should be even better.
So without further ado here is our first batch and they come from David Austin Roses.
David Austin has been breeding roses for over five decades. He is known for his English Roses that combine the charm of the old roses with the repeat flowering of the modern. Also, his roses are known for their fragrance. The English Roses started becoming truly popular in the United States in the late 80s and early 90s.
I was living in Los Angeles back then and well remember how they exploded onto the market. As they were shrub roses meant to be used in borders and mixed plantings, they were ahead of their time. I truly believe the David Austin Roses paved the way for The Knock Out Rose in that they introduced gardeners to the concept of shrub roses.
Here are five of their 2014 introductions. Photos are at the top of this blog post. David Austin Roses sells mail order from their facility in Tyler Texas and you can visit their website by clicking here.
Here are the roses (PS. Since the descriptions were written by the folks at David Austin you have to read them with a British accent!)
Tranquillity – Beautifully formed creamy white flowers in the form of a rosette. They are very weather proof and have a light apple fragrance. The growth is relatively upright and it is very healthy. It would be suitable for both more formal areas and in informal borders either purely roses or mixed in with other plants.
Royal Jubilee – Large rounded flowers of deep pink with the petals curving in. It is vigorous and bushy and will form a large shrub 5ft or more in height. It has a strong rich fruity fragrant with hints of blackcurrant. It is very healthy. An excellent choice for mixed borders
The Lark Ascending – Another vigorous variety with very beautiful open semi double flowers of light apricot with a light fragrance varying from tea to myrrh. It is extremely healthy. A good variety for a more informal part of the garden and for mixing with perennials or other shrubs
Heathcliff – Very large, fully double, rosette shaped flowers of deep crimson. The growth is quite vigorous and would be superb in both formal and informal settings. It has a lovely fragrance of Tea with some Old Rose and hint of cedar wood.
Boscobel – The best of this group for more formal rose gardens although would still be most effective in a more informal border with or without other plants. Very beautiful flowers of rich salmon that change with age to deep pink. They are very double and in the form of a classic rosette. The fragrance is very strong – myrrh with a hawthorn character with hints of elderflower, pear and almond. It is upright in habit and very healthy