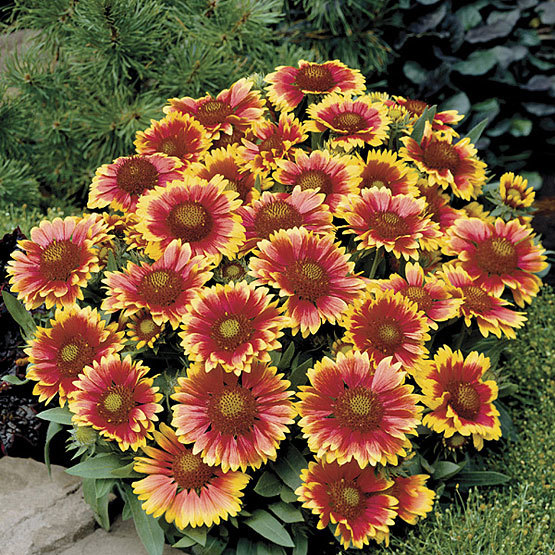 This genus contains 30 species of annuals, biennials, and perennials from the prairies and hills of North and South America. They are grown for their abundant, brightly colored, daisy-like flowers on long stems. Some species are short-lived, but they bloom the first year from seed. Grow in a border or cutting garden.
Noteworthy CharacteristicsLong blooming, colorful flowers. Tolerate heat and drought. Good cut flowers.
CareBlanket flowers need full sun and well-drained soil. They tolerate poor soil. Deadhead regularly.
PropagationSow annuals where they are to grow in late spring or early summer, or start annual and perennial seeds indoors at 55-64°F in early spring. Divide perennials in spring or start from root cuttings in winter.
ProblemsWatch for slugs and snails, as well as downy mildew, rust, powdery mildew, white smut, bacterial leaf spots, and Septoria leaf smut.