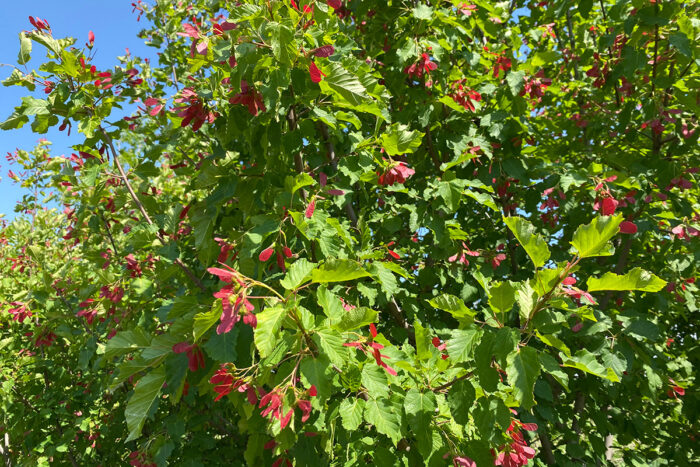 If your garden needs a new small tree, you should look beyond the usual candidates and add something different that will diversify your landscape. Here are some of the most underappreciated trees for the Northern Plains.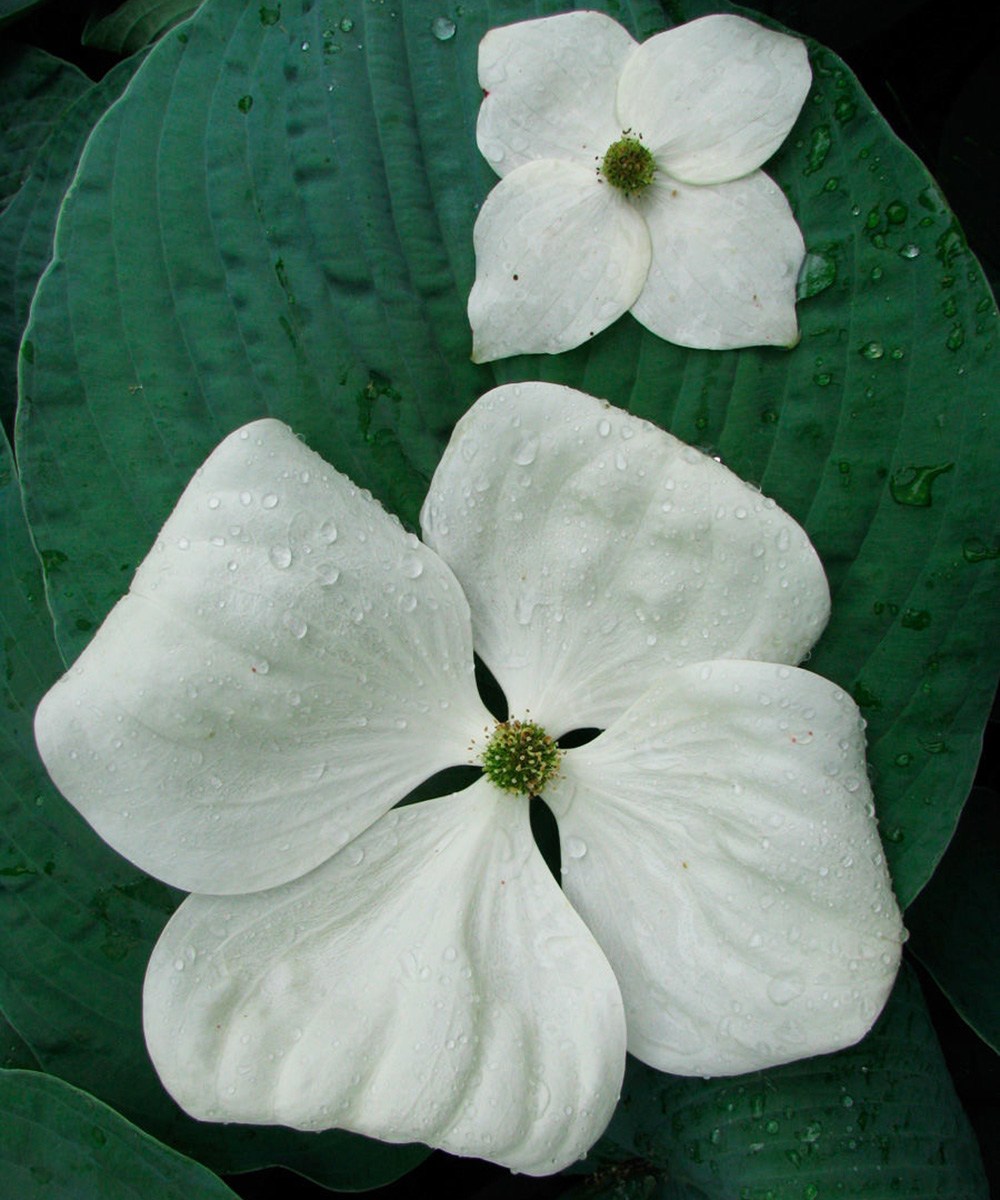 Venus® dogwood
Cornus 'KN30-8', Zones 5–8
Kousa dogwood (Cornus kousa, Zones 5–8) is known for its cream-colored bracts that surround greenish-yellow clusters of true flowers. While the flowers themselves go unnoticed by us, pollinators love them. Patented in 2006, Venus® dogwood is one of the more popular kousa cultivars. The flowers of Venus® are larger and bloom in greater numbers than those of kousa dogwood. Venus® also has a lovely red fall color and improved resistance to powdery mildew and anthracnose. An excellent garden specimen, it is good for planting in groupings as part of a larger landscape feature. It achieves a smaller size (20 feet tall and 30 feet wide) than kousa dogwood and grows by 12 to 15 inches annually, making it suitable for use as an accent in a large foundation planting or for visually anchoring the corners of a home. Selective pruning can create an upright and narrow form for use in a more confined space. Plant it in full sun to partial shade with well-drained, moist, acidic soil. Mulching the ground around the trunk will help retain moisture, giving the roots a cool environment, and will help prevent mechanical damage from mowers and lawn trimmers.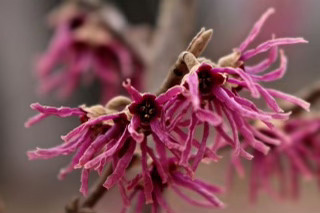 'Amethyst' witch hazel
Hamamelis vernalis 'Amethyst', Zones 5–8
Known for its stunning and unusual late winter and early spring blooms, 'Amethyst' witch hazel (Hamamelis × intermedia 'Amethyst', Zones 4–8) is smaller, although less cold hardy, than common witch hazel (Hamamelis virginiana, Zones 3–9). 'Amethyst' is a 2003 introduction from Ohio's Brotzman's Nursery. It's named for its reddish-purple blooms that have a subtle spicy scent with a hint of citrus. Reaching a height of only 8 to 10 feet tall and just as wide, it is quite diminutive, making it suitable for a courtyard or a tight space. All witch hazels prefer acidic, well-drained, silty loam soil but tolerate other conditions. For soil on the alkaline side, apply a top dressing of a slow-release acidifying fertilizer in late winter or early spring. Mulch around the plant to retain moisture, taking care to keep the mulch away from the base of the trunk.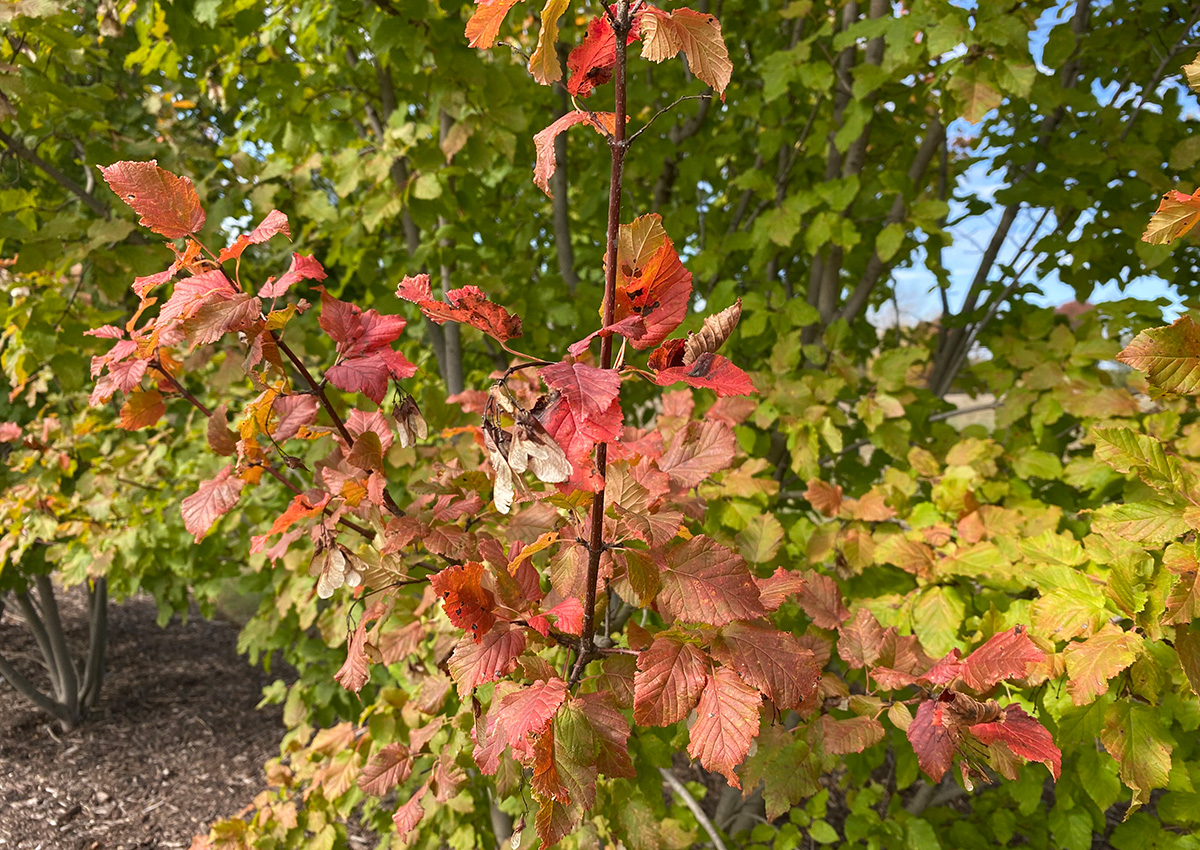 Hot Wings® Tatarian maple
Acer tataricum 'GarAnn', Zones 3–8
Hot Wings® Tatarian maple has an upright and spreading form with a dense and rounded crown. Preferring full sun to partial shade, this tree can be planted as a stand-alone specimen, grouped in a large hedge, or naturalized on the edge of a woodland. Exceptionally drought tolerant, it will grow in a variety of conditions, including heavy clay soil. The small greenish yellow spring flowers are fragrant, attracting native pollinating insects. Flowers are followed by attractive winged fruit (samaras) that are pink and red, turning a papery brown late in the season. Persistently hanging on the tree, their winged clusters offer winter interest until they eventually fall below to feed turkeys and small mammals. Fall foliage color ranges from yellow to orange-red; trees grown in full sun will have more vibrant fall foliage. Once established, expect to see 8 to 15 inches of growth per year and an average mature size of 18 feet tall and 18 feet wide.
Fall color, interesting bark, lovely spring flowers, and useful form and function are offered by each variety highlighted above. Any of these would be a worthy addition to the landscape. Try planting one or more in your garden, and enjoy the beauty they provide.
—Marti Neely, FAPLD, owns and operates Marti Neely Design and Associates in Omaha, Nebraska.