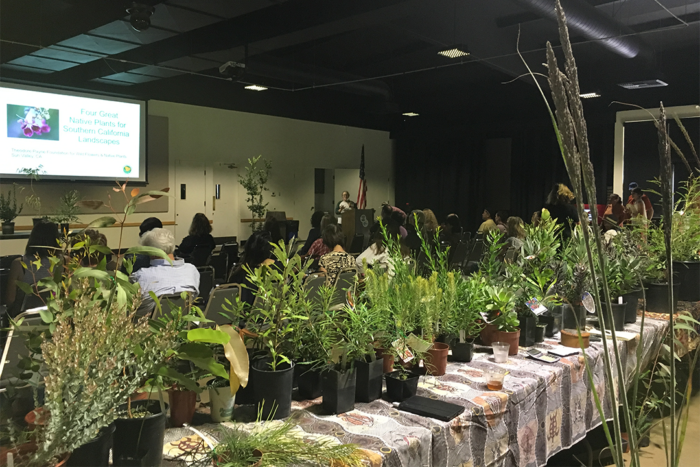 Two fabulous gardening events are happening in our region in September that I am excited to tell you about. They are both organized by the Greater Los Angeles District of the Association of Professional Landscape Designers (APLD). This is a national organization in which I serve as president of the California Chapter.
First is the Santa Barbara/Montecito Garden Tour on Saturday, September 7, beginning at 9 am. We will visit six gardens, all designed by Margie Grace & Associates, including her own personal residence, which won her APLD Designer of the Year in 2018. We will enjoy lunch here. This is a guided tour, which means that all attendees will show up at the first garden at the same time, and then we all will drive from garden to garden in a train of cars, hopefully shortened with some carpooling. The location of the first garden will be revealed to attendees shortly before the actual day of the tour.
This is beyond any run-of-the-mill garden tour you have ever been on. Everyone can remember the horrible Thomas Fire in 2017 and subsequent mudflow that shut down and completely devastated that section of the California coast. We will get a behind-the-scenes look at three gardens that were resurrected and restored from the disaster. Margie is not only a brilliant designer, but she is supremely entertaining and enthusiastically shares information on her design decisions and installation challenges and tips. I can't wait to see how they moved all those tons and tons of boulders and earth around.
For tickets and information, click here. If you are lucky enough to score a ticket before it sells out, come equipped with water, a hat, and comfortable shoes.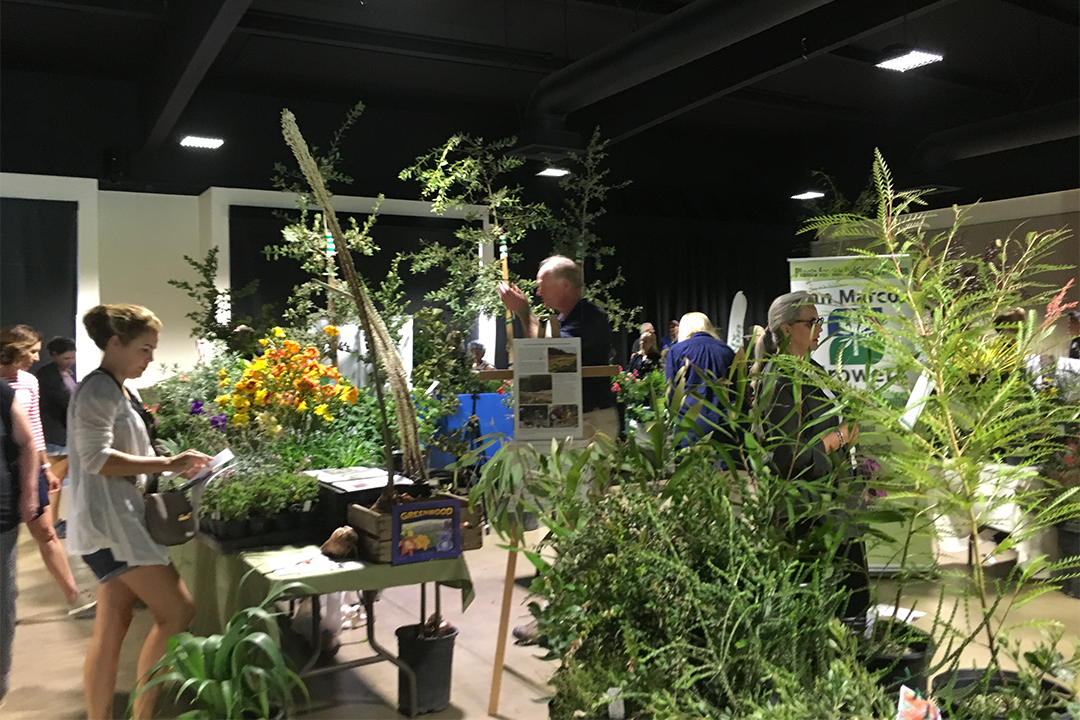 The next event is the 2nd Annual Designer Plant Fair on Saturday, September 14, at the Los Angeles Arboretum from 9:15 am to 3:30 pm. If you are a plant geek, you do not want to miss this! All the top plant growers and nursery people in the area will be exhibiting, selling plants, and socializing. There will be scheduled lecture times during the day when these industry leaders will introduce their top picks and and wax poetic about them. If you have a plant wish list, this could be the perfect opportunity to score some plants at great prices, without having to drive around half the state and into Arizona. Each vendor will have its own method of collecting payment, but cash will rule the day. Bring a wagon, too! Light snacks will be available, and there will be multiple areas to purchase food throughout the garden.
The plant fair will be inside Ayres Hall, but you should also take advantage of the opportunity to explore the gardens and collections of the Arboretum itself, which is very child and family friendly. Take a look at the calendar for that day at the Arboretum and you might be tempted to make an entire day of it with a family bird walk, story hour, and a concert with the Pasadena POPS to round out the experience.
A hat and water bottle will be handy when you explore the gardens.
Tickets can be bought at the door, but for advance purchase and complete information, click here.
Francesca Corra, APLD is a nationally certified Landscape Designer and owner of Dirt Diva Designs located in Studio City, California.