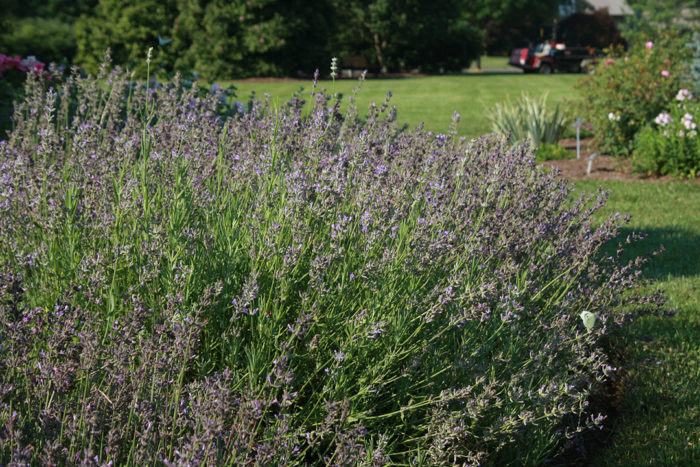 Gardens provide us with sanctuaries from the outside world and its stresses. A garden is a healing space, as the simple act of being in a garden makes us feel better. Reducing stress and anxiety improves mental and physical health. Taking the healing properties of gardens one step further, a therapeutic garden is a garden with the purpose of providing healing and comfort in a specific space to specific people. Therapeutic gardens can run the gamut from hospital gardens to gardens at senior living facilities to school gardens that help children with special needs. How lucky we are in Southern California that we can enjoy our gardens year-round. Therefore, we have a huge spectrum of plants to choose from for a therapeutic garden. To narrow the field, you would first determine the needs of the people it would be serving. Some important characteristics I would look for would be scent, texture, and attracting wildlife.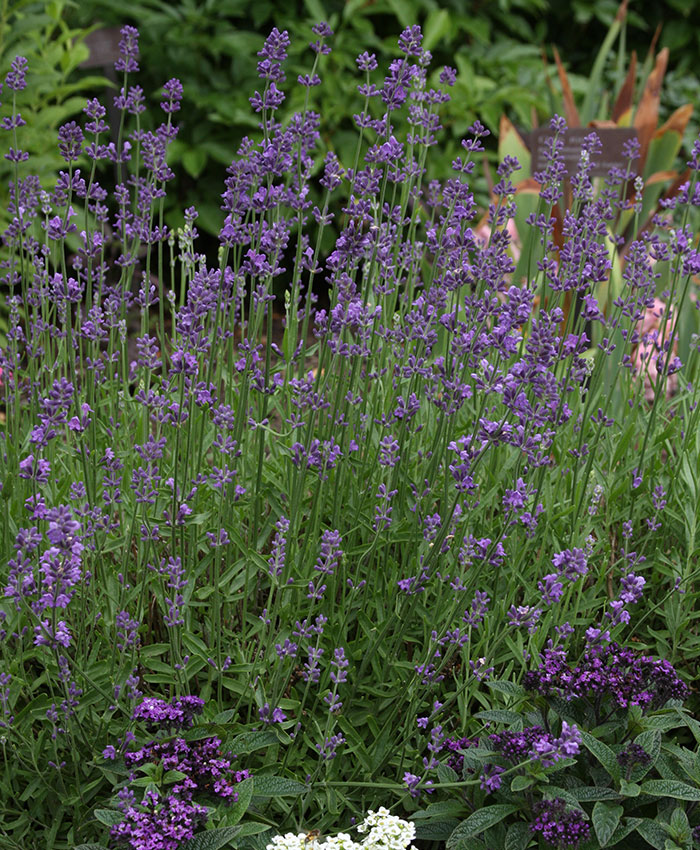 'Munstead' lavender
'Munstead' lavender (Lavandula angustifolia 'Munstead', Zones 5–8) would be at the top of my list for most any therapeutic garden. Who can resist sliding a hand along a length of velvety leaves and then inhaling that infamous heady fragrance? 'Munstead' is also quite graceful, with a soothing gray cast to the leaf. As with all lavenders, it will attract bees, butterflies, and hummingbirds to the garden. Lavender is incredibly easy to grow but can also be finicky. You might plant three side by side, and it would not be unusual for one to just up and die while the other two thrive. However, you could easily plant another and it would soon catch up to the others, as lavender is quite fast growing.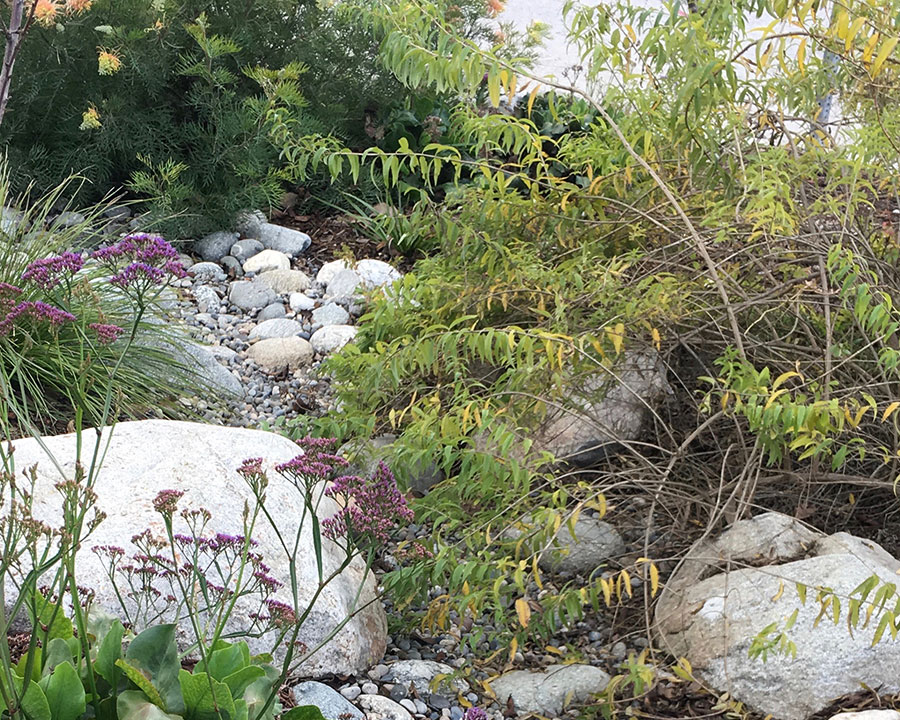 Lemon verbena
Lemon verbena (Aloysia citrodora,  Zones 8–10) is a perennial shrub that likes full sun in coastal areas and partial sun in hotter inland areas. It prefers well-draining soil and needs very little water. Native to South America, it grows to 6 feet in height but will get leggy, so it's best to prune it. (It can take heavy pruning.) The pointed leaves are rough in texture and emit a powerful lemon scent when crushed, as anything usually does that's labeled with the word citrodora. When dried in herb sachets, the leaves produce a wonderfully soothing scent.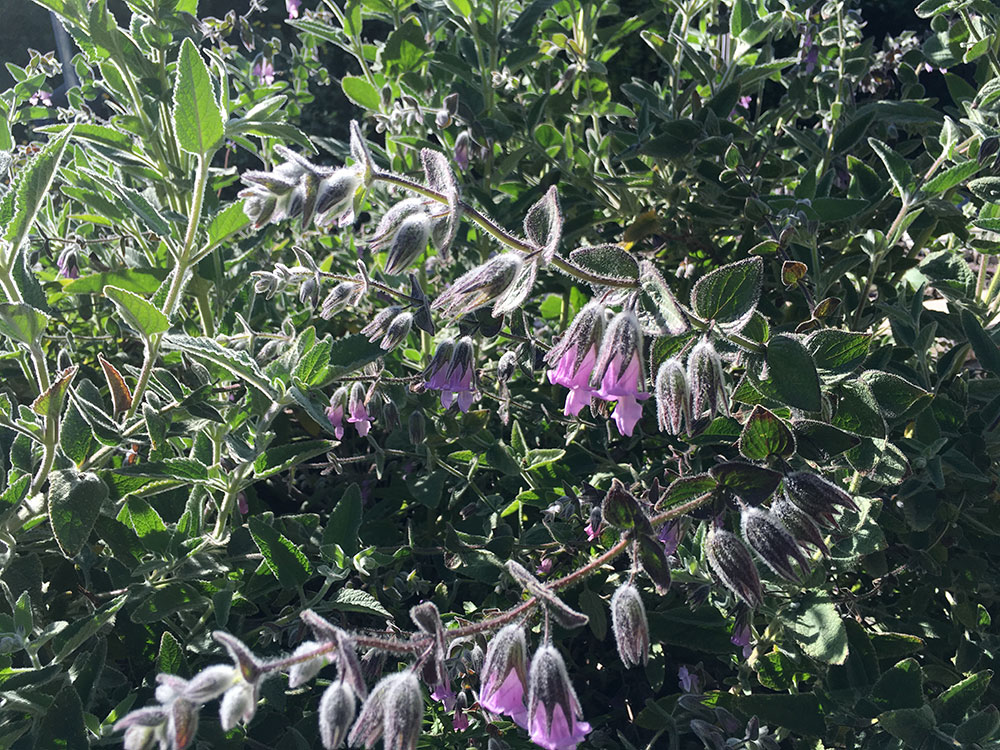 Fragrant pitcher sage
Fragrant pitcher sage (Lepechinia fragrans, Zones 9–10) is one of my favorite plants and is native to our region. This is an evergreen herbaceous shrub that tolerates sun and a fair amount of shade as well as most soils. A cultivar called 'El Tigre' from Santa Cruz Island is probably the most widely available in the trade. The flowers on 'El Tigre' are more deeply colored than those of the species.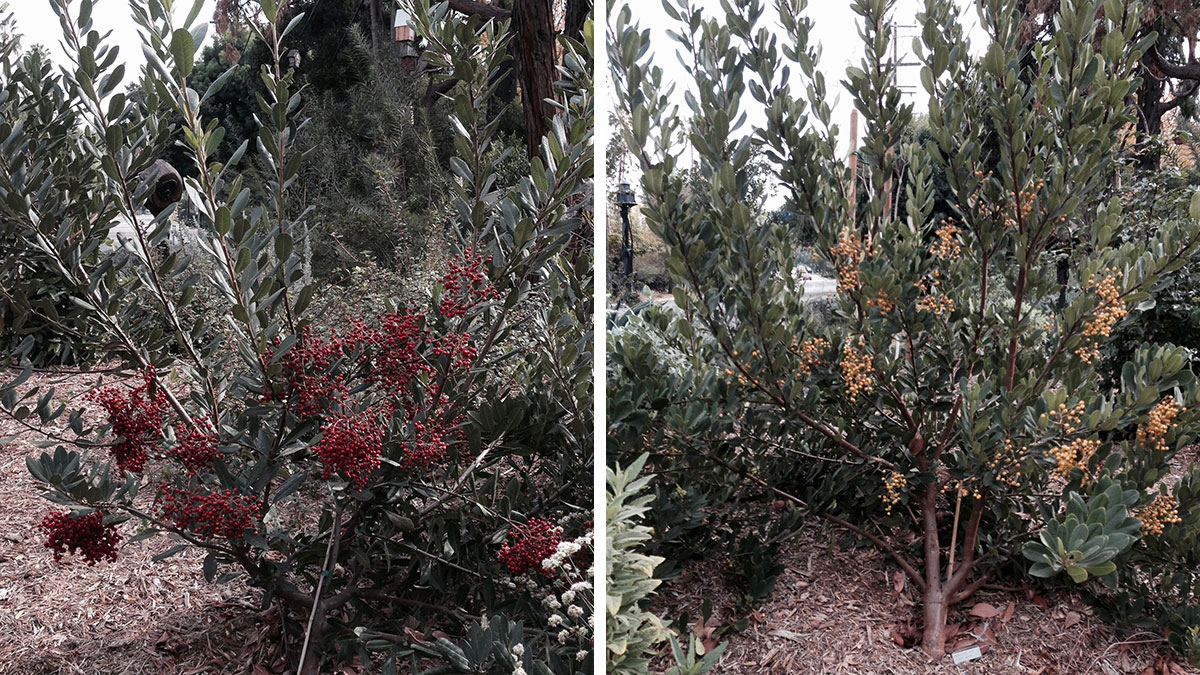 One common characteristic of a therapeutic garden is its enclosed feeling, which makes you feel safe from the outside world. One way to create enclosure is with hedges. A good choice for a hedge is toyon (Heteromeles arbutifolia, Zones 7–11). This evergreen shrub is native to much of California and tolerates a wide range of soils and sun exposure. In winter the berries are spectacular and attract birds. Any plant that can attract wildlife into the garden is beneficial to the spirit.
—Francesca Corra, APLD, is a nationally certified landscape designer and owner of Dirt Diva Designs in Studio City, California.