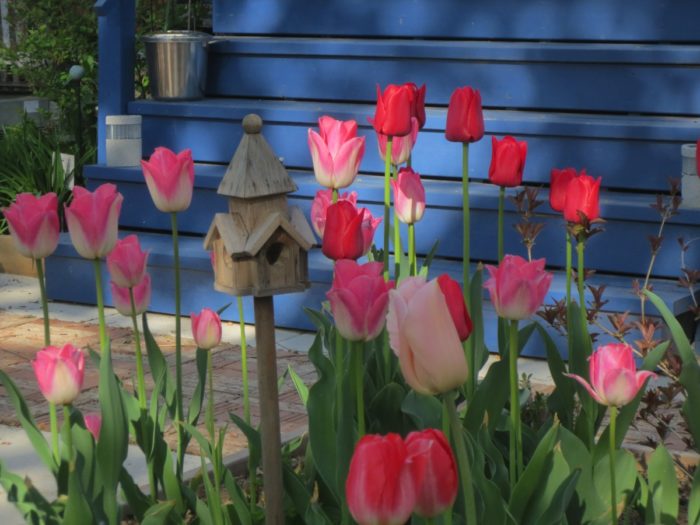 Today's photos are from Hélène Brûle-Besner in Hamilton, Ontario. We visited Hélène's garden once before (refresh your memory HERE), and today she's back with tulip time!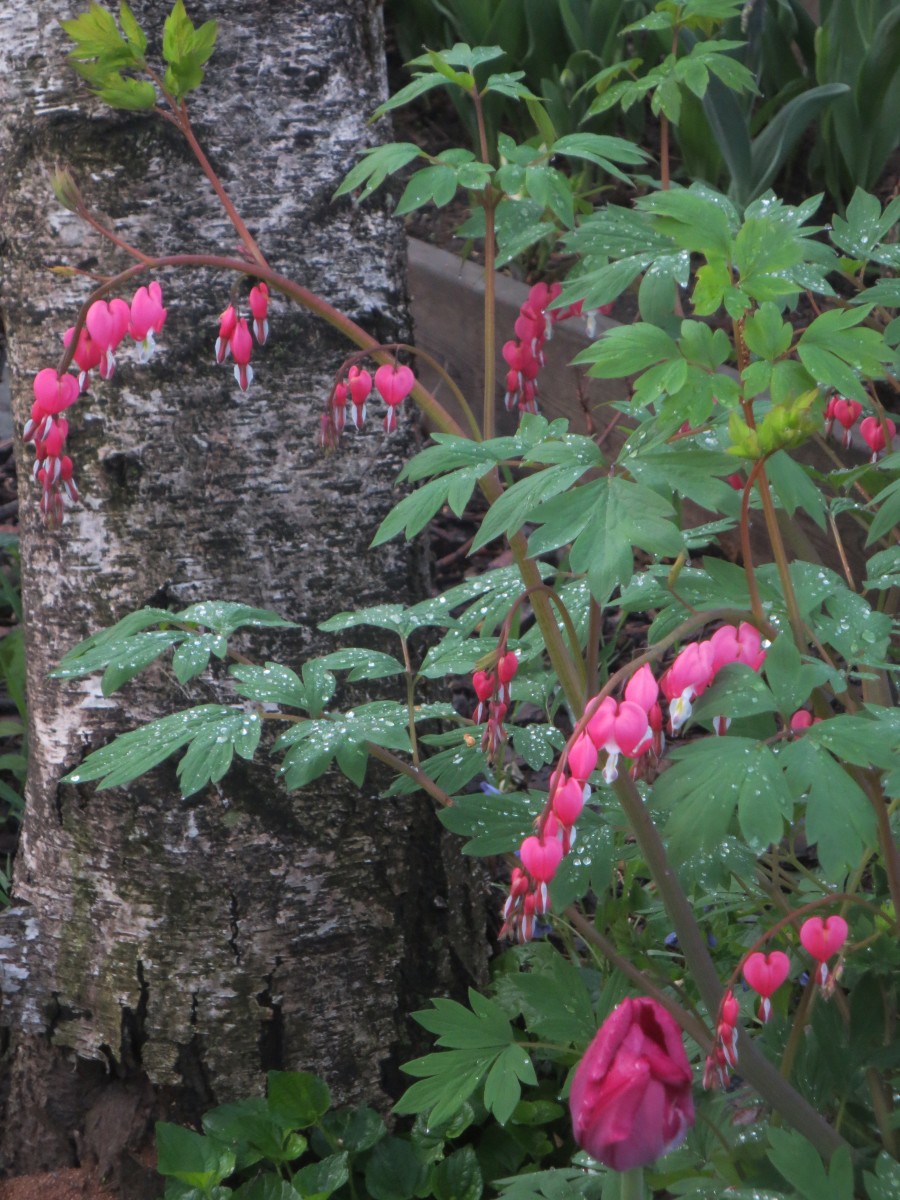 She says, "I love tulips! I love that they cheerfully shout out: Winter is done! For the last 2 years, in the fall, I have planted over 300 of them so that there would be tulips everywhere in my garden come spring.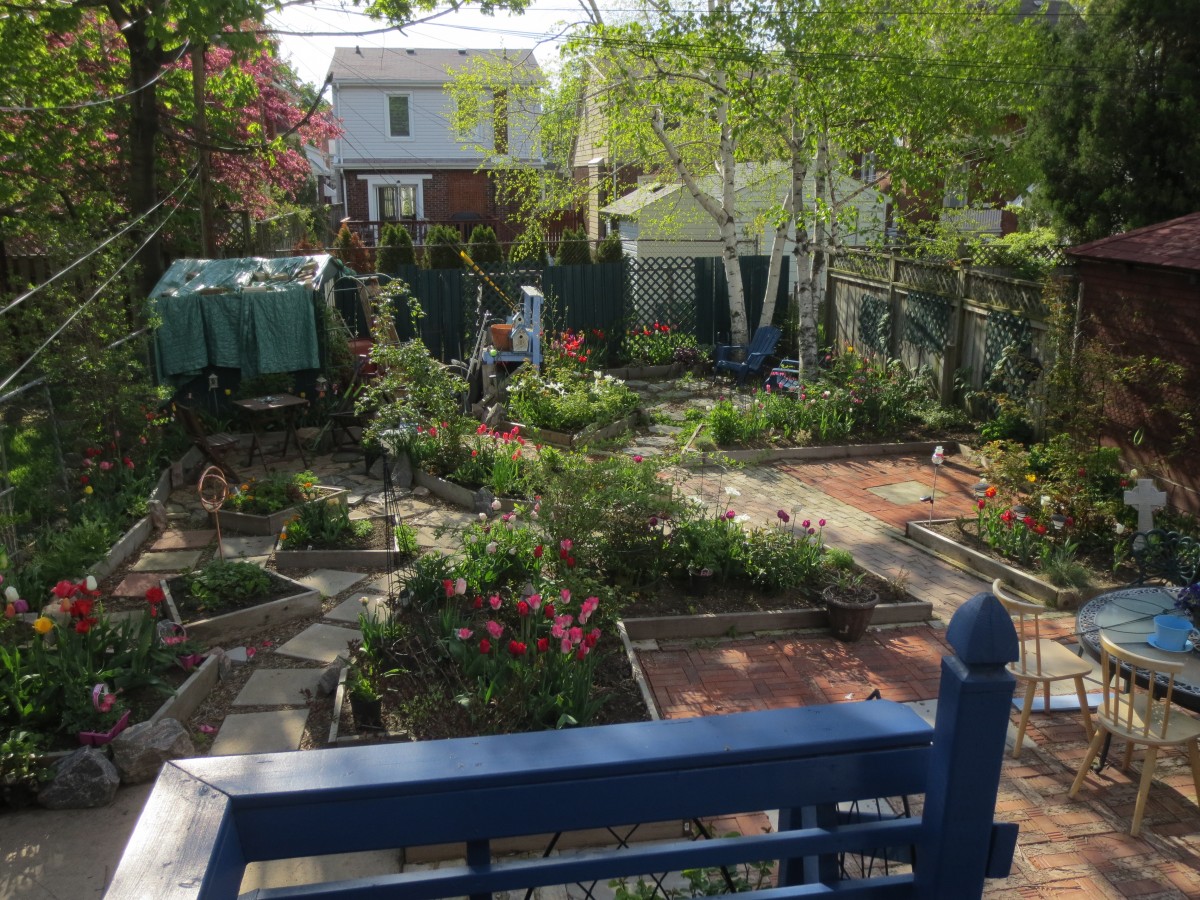 "Here is what spring looked like in my garden last year…I'm still waiting for signs of it in the garden this year. Happily, with the cooler spring last year, I was able to enjoy them well into May. The bleeding heart was also blooming cheerfully right along with my tulips.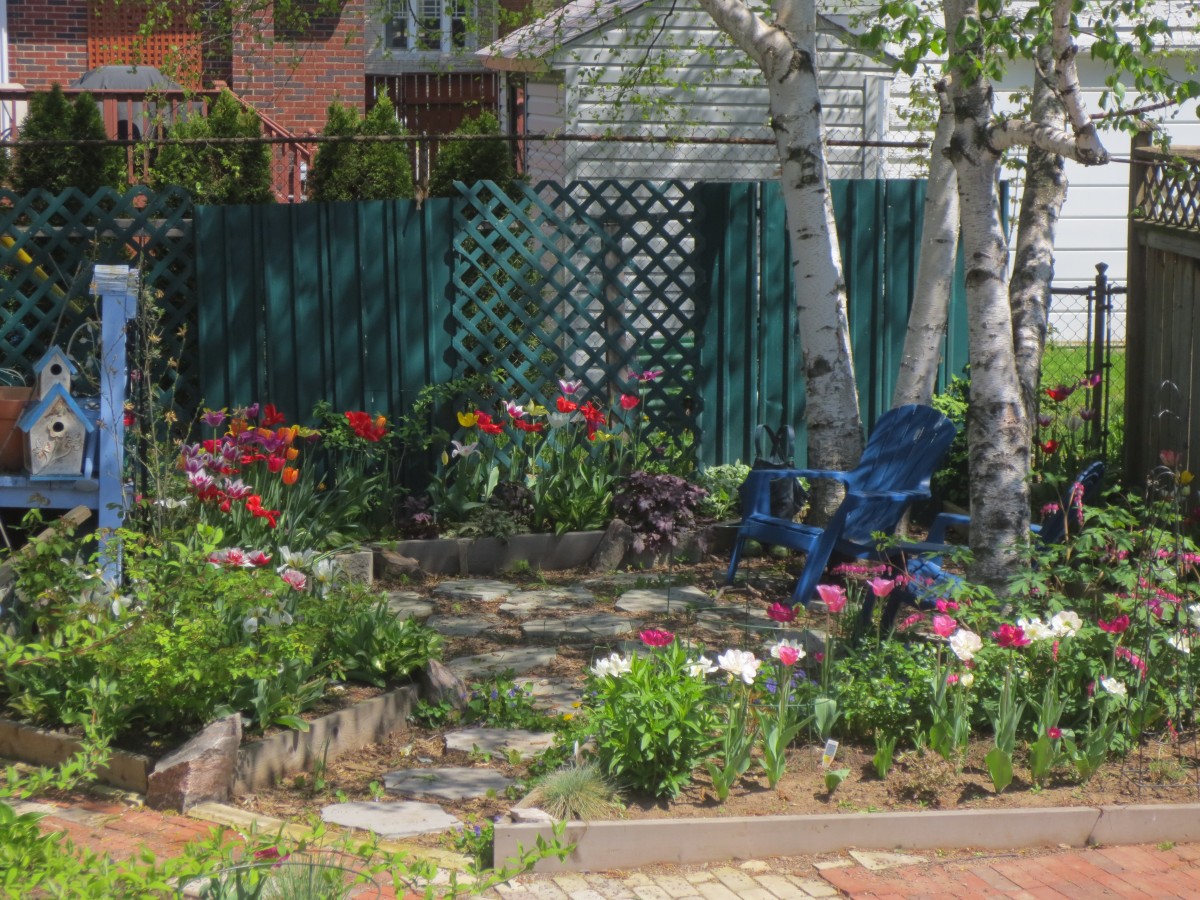 "The garden was started 4 years ago and the hardscaping was pretty much completed in 2013. Redoing the shed is on this year's to do list (the roof leaks horribly) and I would also like an arbour and swing. I love spring in my garden and can't wait for it to burst forth this year!"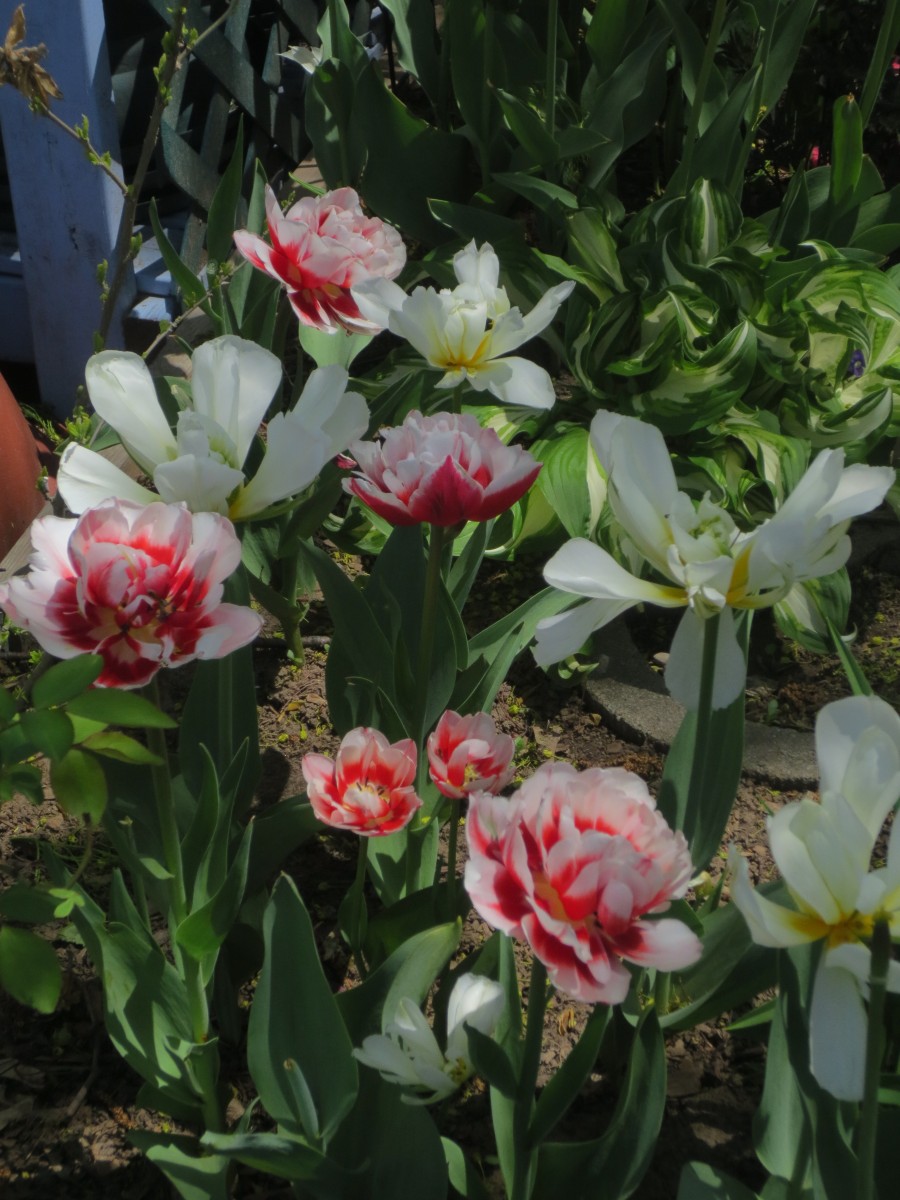 Me, too, Hélène! Your gorgeous tulips are motivating me to plant more this year. So far in my garden I only have about 1 inch of crocus growth poking out between the patches of lingering ice… Soon!! Thanks for sharing with us again.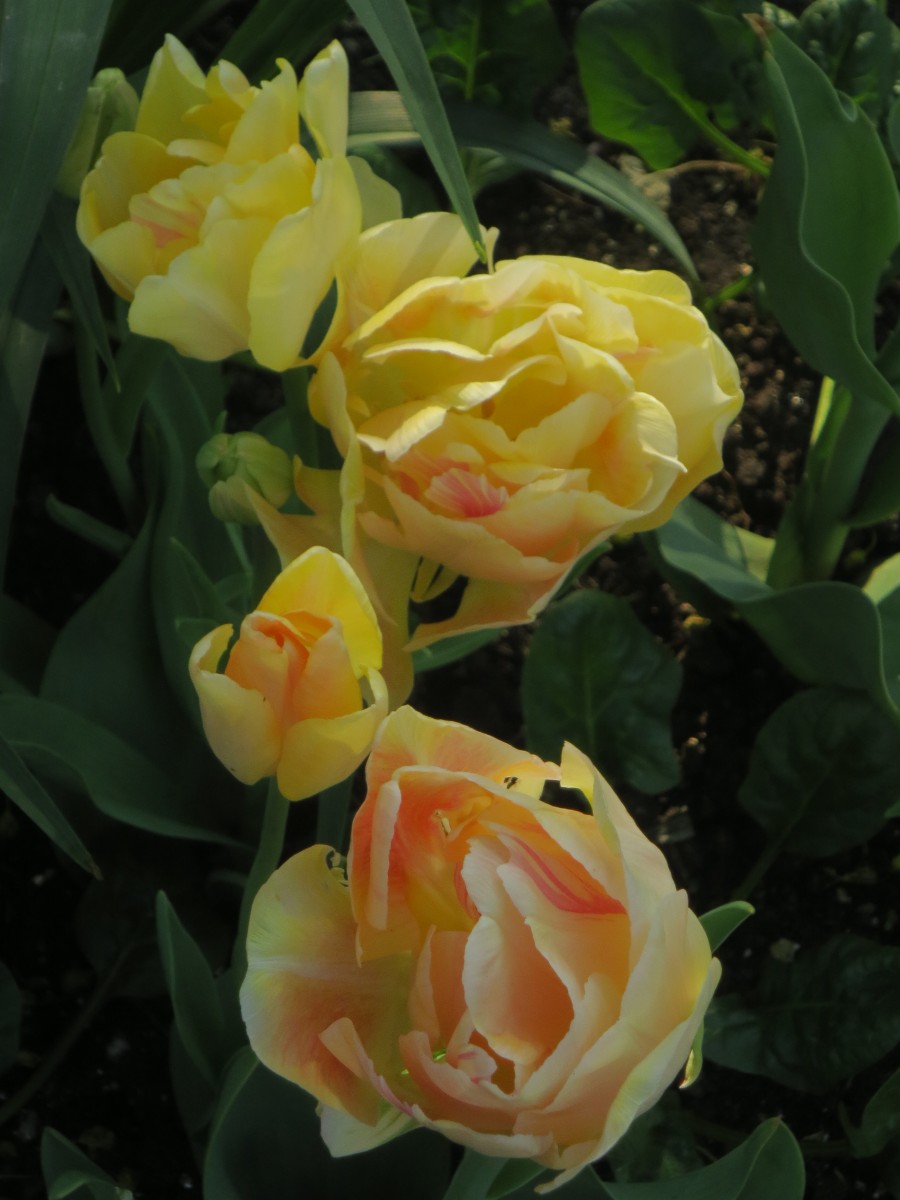 ****Tell us your garden story…. Email me at [email protected]. Thanks! ****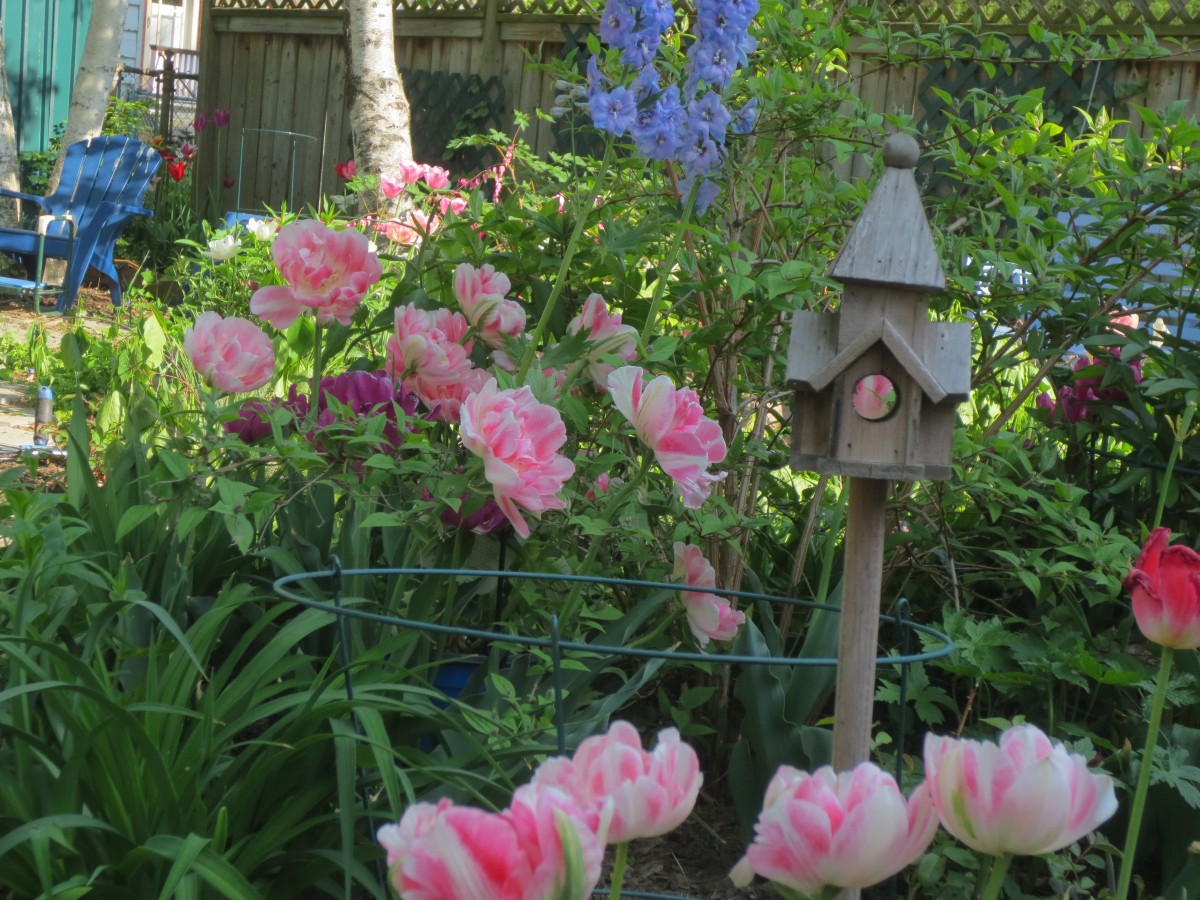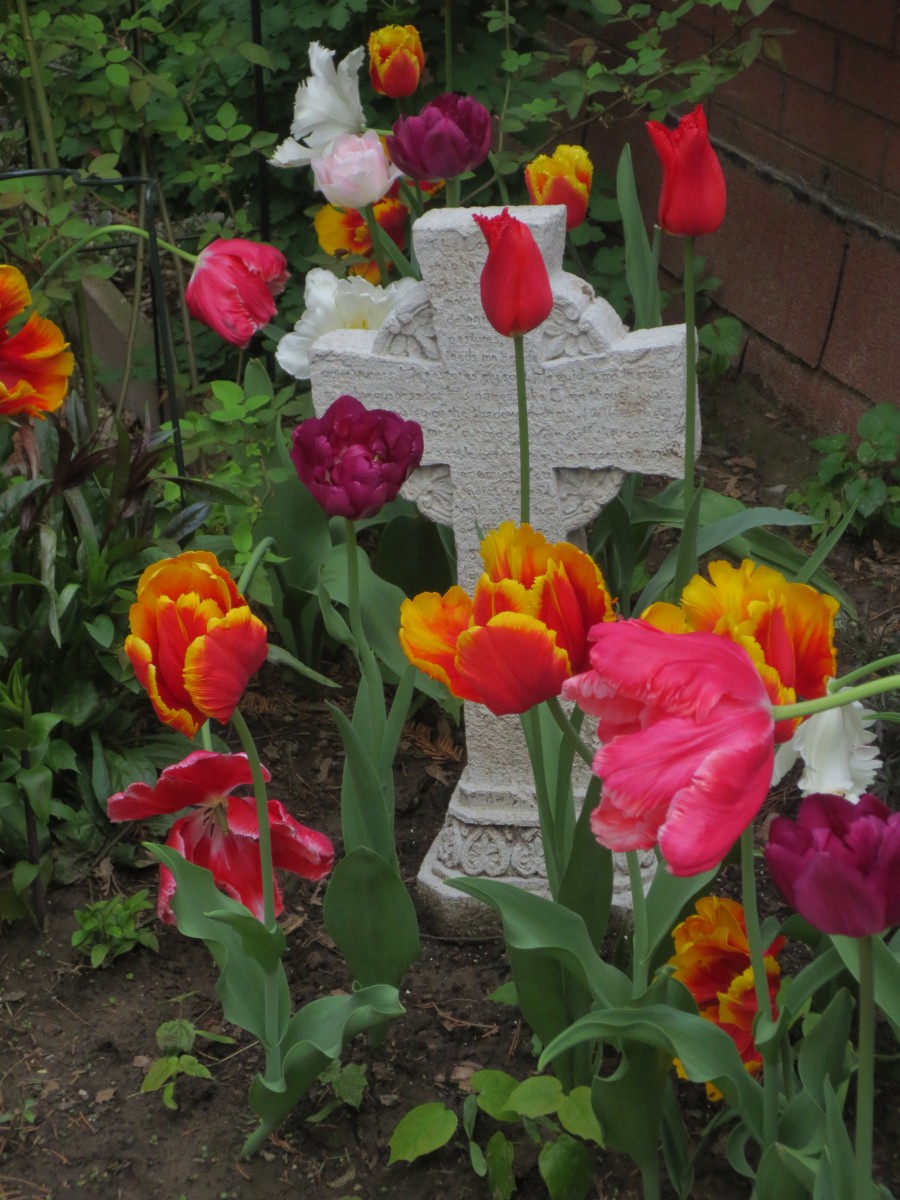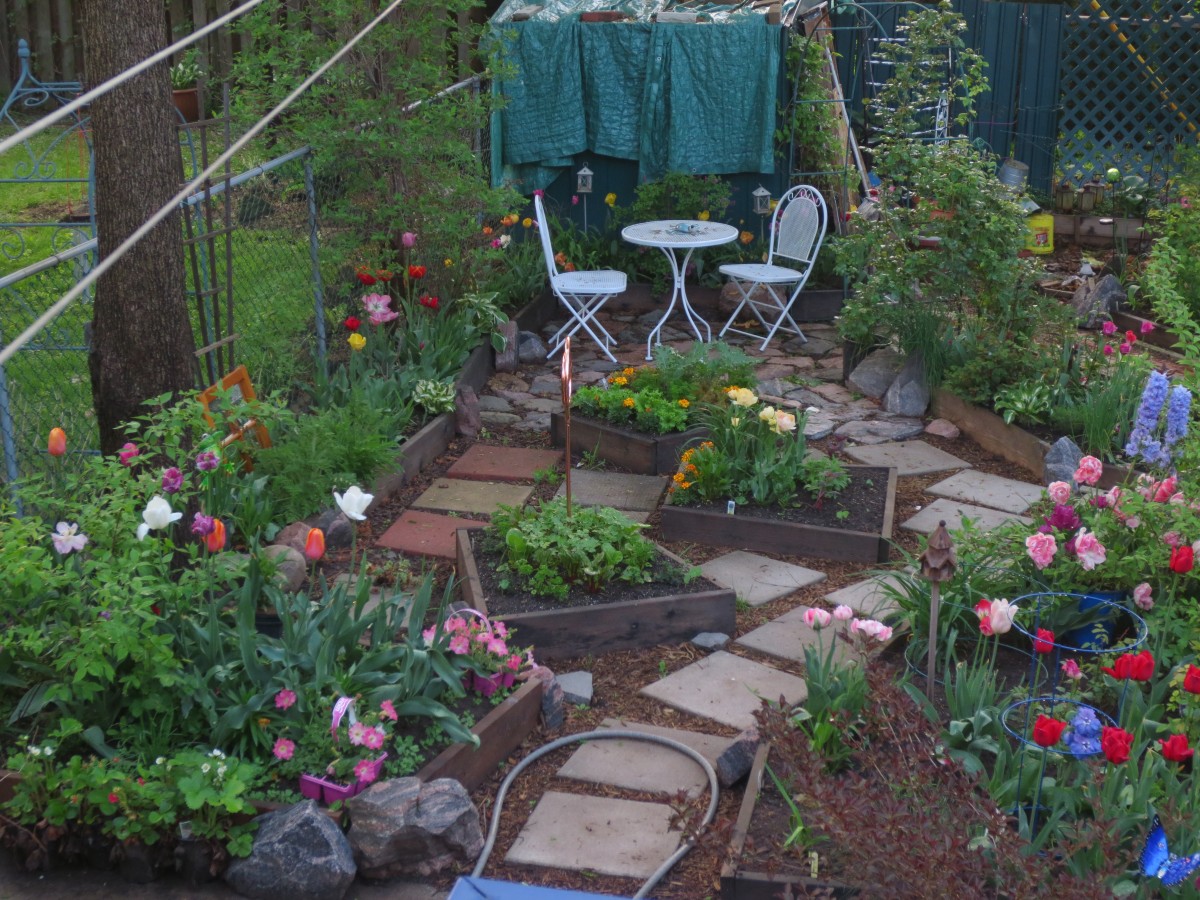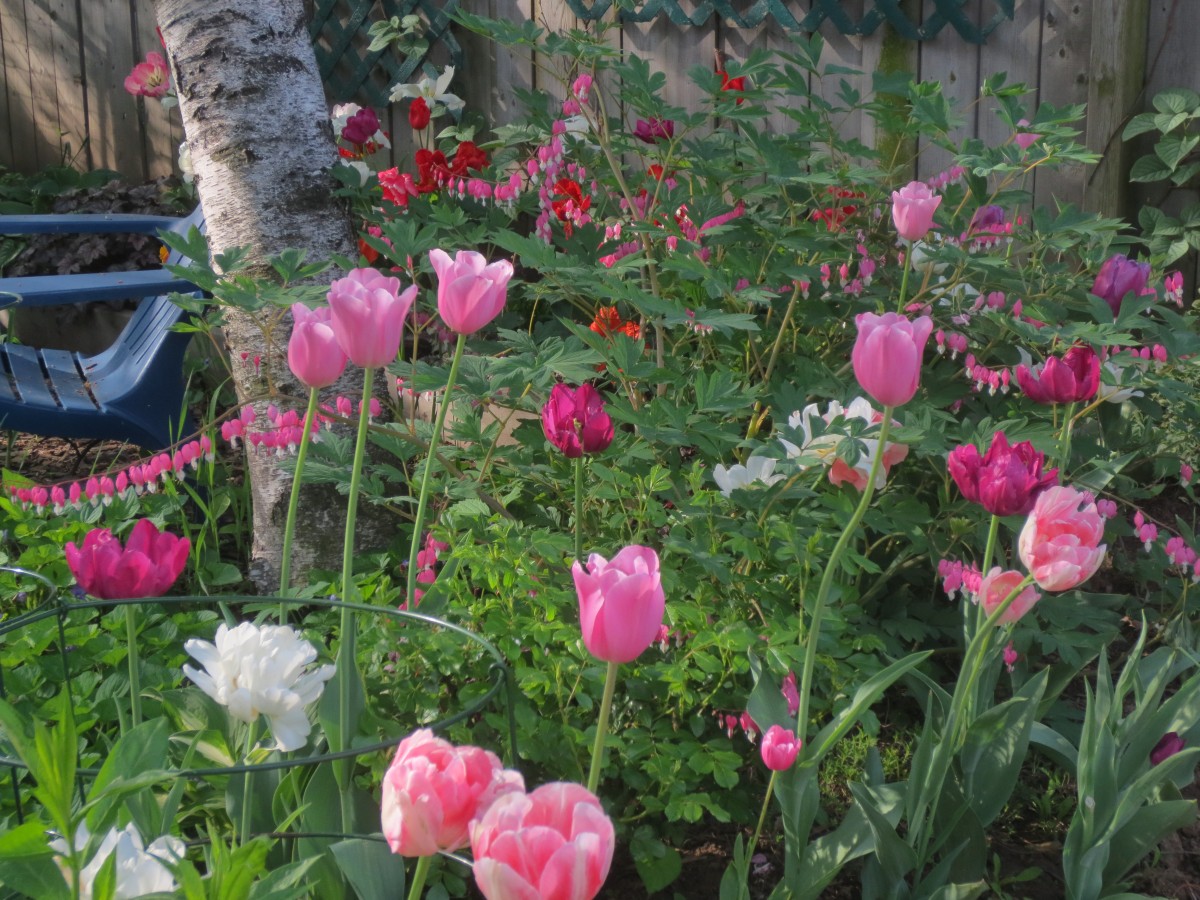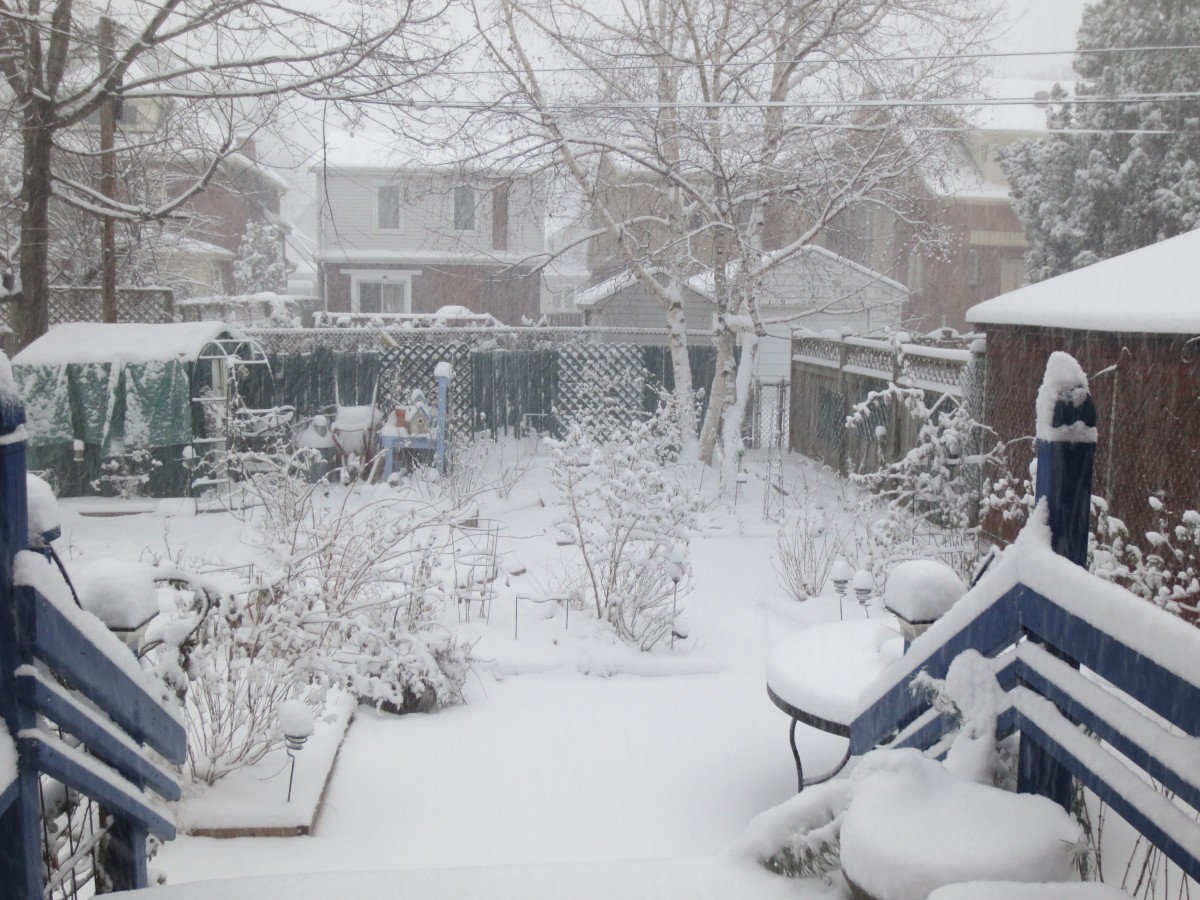 Want us to feature YOUR garden in the Garden Photo of the Day? CLICK HERE!
Want to see every post ever published? CLICK HERE!
Want to search the GPOD by STATE? CLICK HERE!
Check out the GPOD Pinterest page! CLICK HERE!