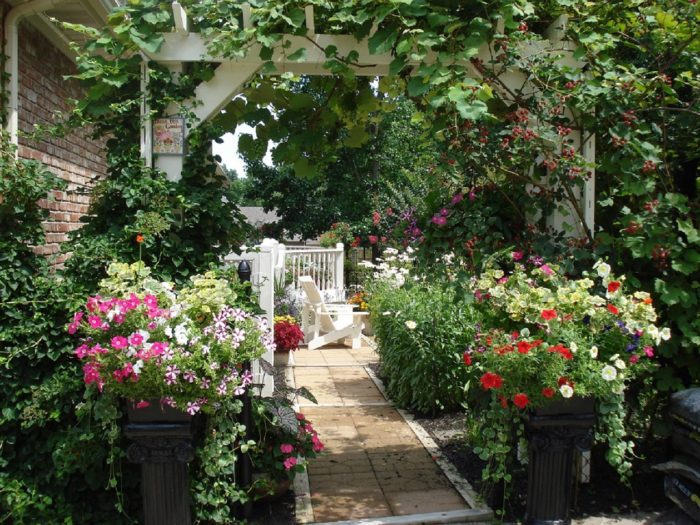 We visited Bob and Mary Ann Hines' garden in Elizabethtown, Kentucky, twice back in 2012, so it might be new to quite a few of you! (See the first two visits HERE and HERE) Today they're back with photos from the 2013 season.
They say, "As with so many across the country, our winter has been very cold and snowy, so we are anxious to see what returns for summer 2014. We have about 800 new plants in various stages in our basement greenhouse and we are so ready to get out to the garden to work."
Me, too! I'm predicting you're garden will be just as lovely this year as last, if not more, if those 800 plants have anything to do with it…. I cannot believe this garden is only 6 years old! Thanks, Bob and Mary Ann, for the visit!
****Tell us your garden story…. Email me with photos and words at [email protected] ****
Want us to feature YOUR garden in the Garden Photo of the Day? CLICK HERE!
Want to see every post ever published? CLICK HERE!
Want to search the GPOD by STATE? CLICK HERE!
Check out the GPOD Pinterest page! CLICK HERE!