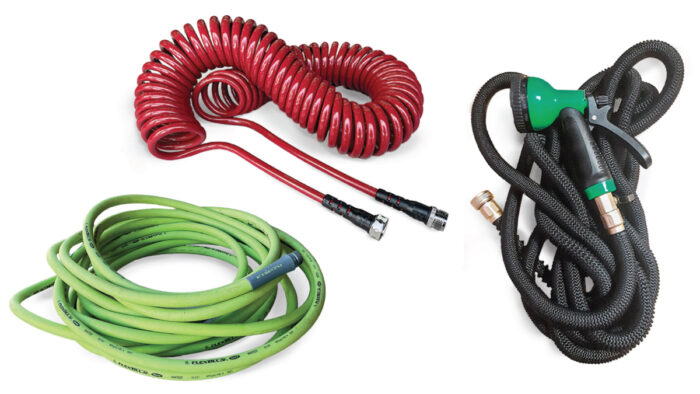 For a traditional hose, try this flexible workhorse
Tested by Susan Calhoun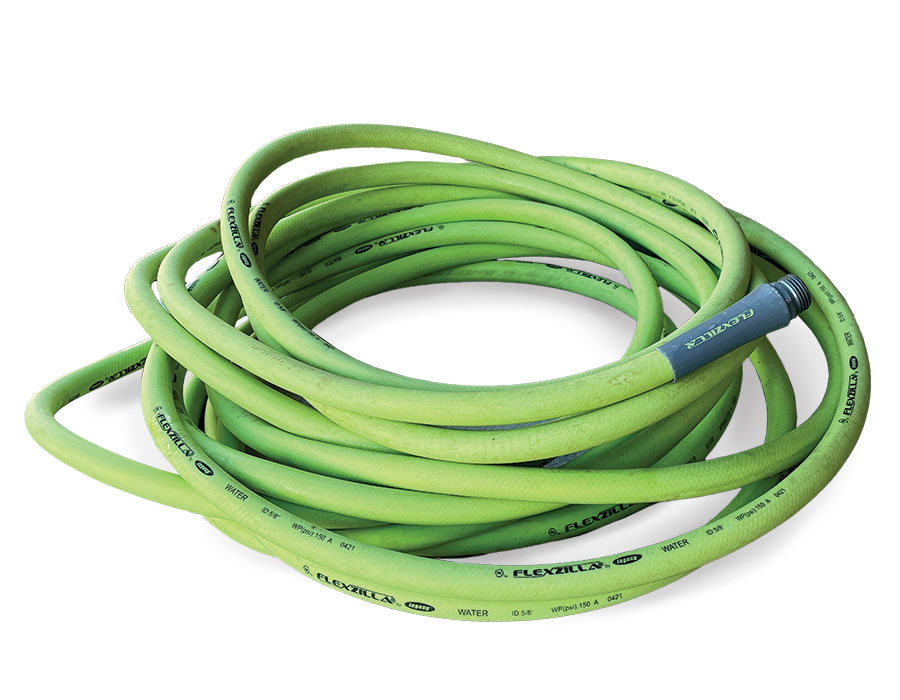 If you are a gardener, you have a hose. If you've been gardening for a while, you might have several hoses in various stages of use and disrepair. Last year, fed up with twisted, leaking hoses, I invested in a Flexzilla garden hose, and it's become a real asset in my garden. Made of a ­hybrid polymer with easy-to-use connections, this 5 ⁄ 8-inch-wide hose is soft, lightweight, and very flexible, even in cold weather. It also lies flat on the ground rather than kinking. No longer does my tugging on an old, hardened hose decapitate plants close to the edges of a path. It's rated as safe to drink from as well, so you and your pets can stay hydrated while you're outside.
Source: amazon.com
Prices: $30 (25-foot); $40 (50-foot); $55 (75-foot); $70 (100-foot)
This lightweight coiled hose can fit anywhere
Tested by Marti Neely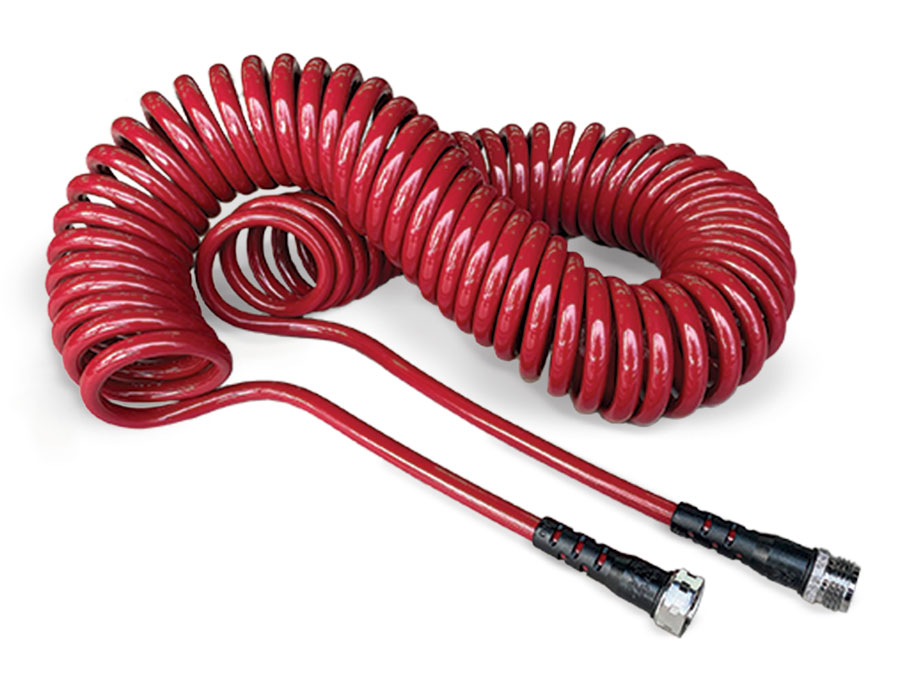 The ability to water the garden with ease is valuable. I like a hose that isn't heavy, attaches to the faucet easily, and moves around without much effort. Over the years I have found that a coiled hose serves my needs best. After using various brands, I have come to prefer the 300 series polyurethane coil hose from Water Right. Manufactured in the USA, the hose is made of 100% toxin-free polyurethane with brass fittings and is drinking-water safe. This 3 ⁄ 8-inch-wide hose is extremely lightweight yet strong enough to withstand a car driving over it. It's available in eight colors, and its small size makes it easy to transport.
Source: waterrightinc.com
Prices: $45 (25-foot); $60 (50-foot); $80 (75-foot)
A durable, expandable hose that is easy to use
Tested by Mark Dwyer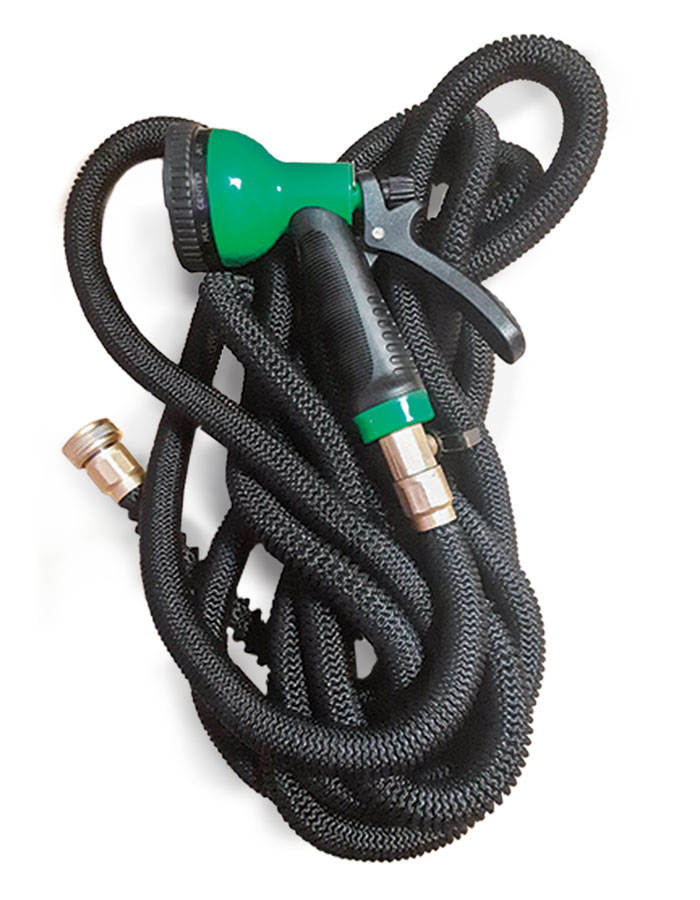 I've spent countless hours watering with traditional hoses, with too much of that time spent dealing with kinks, twists, and lack of flexibility. Using expandable hoses has minimized those frustrations for me, since they are lightweight, maneuverable, and flexible. My favorite such hose is the one from Joey's Garden. The extra-strength fabric and double latex core work to avoid abrasions, potential punctures, and ­ruptures. Solid brass connectors and a thumb valve make this hose a resilient tool that self-drains and shrinks to a third of its full length for easy storage. It even comes with an eight-function rubber-grip nozzle. After using this hose, I will never go back to traditional hoses.
Source: joeysgarden.com
Prices: $40 (25-foot); $50 (50-foot); $60 (75-foot); $70 (100-foot)
---
Susan Calhoun is the owner of Plantswoman Design in Bainbridge Island, Washington.
Mark Dwyer is the garden manager for the Edgerton Hospital Healing Garden in Wisconsin, and he operates Landscape Prescriptions by MD.
Marti Neely, FAPLD, owns and operates Marti Neely Design and Associates in Omaha, Nebraska.