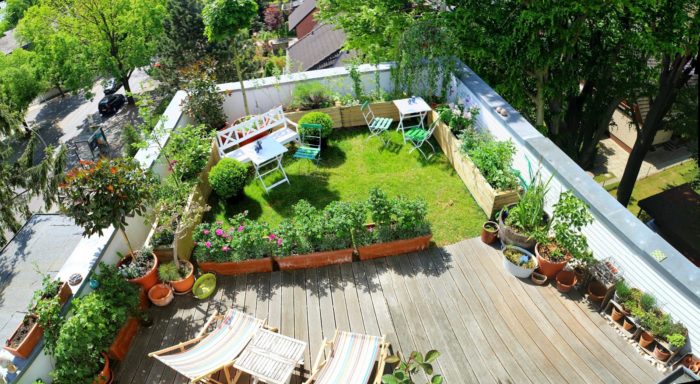 We're traveling back to Germany today, to visit Tobias Mandelartz's rooftop oasis in Berlin. He says, "I'm 45 years old, and an online journalist. We bought the flat in January 2014 in one of the green suburbs of Berlin just because of the amazing 100sqm roofgarden and began immediately with our work. Since we had a (smaller) roof terrace in our former flat we knew what we wanted to create: A stylish urban jungle! A mixture between planned wilderness and formal garden.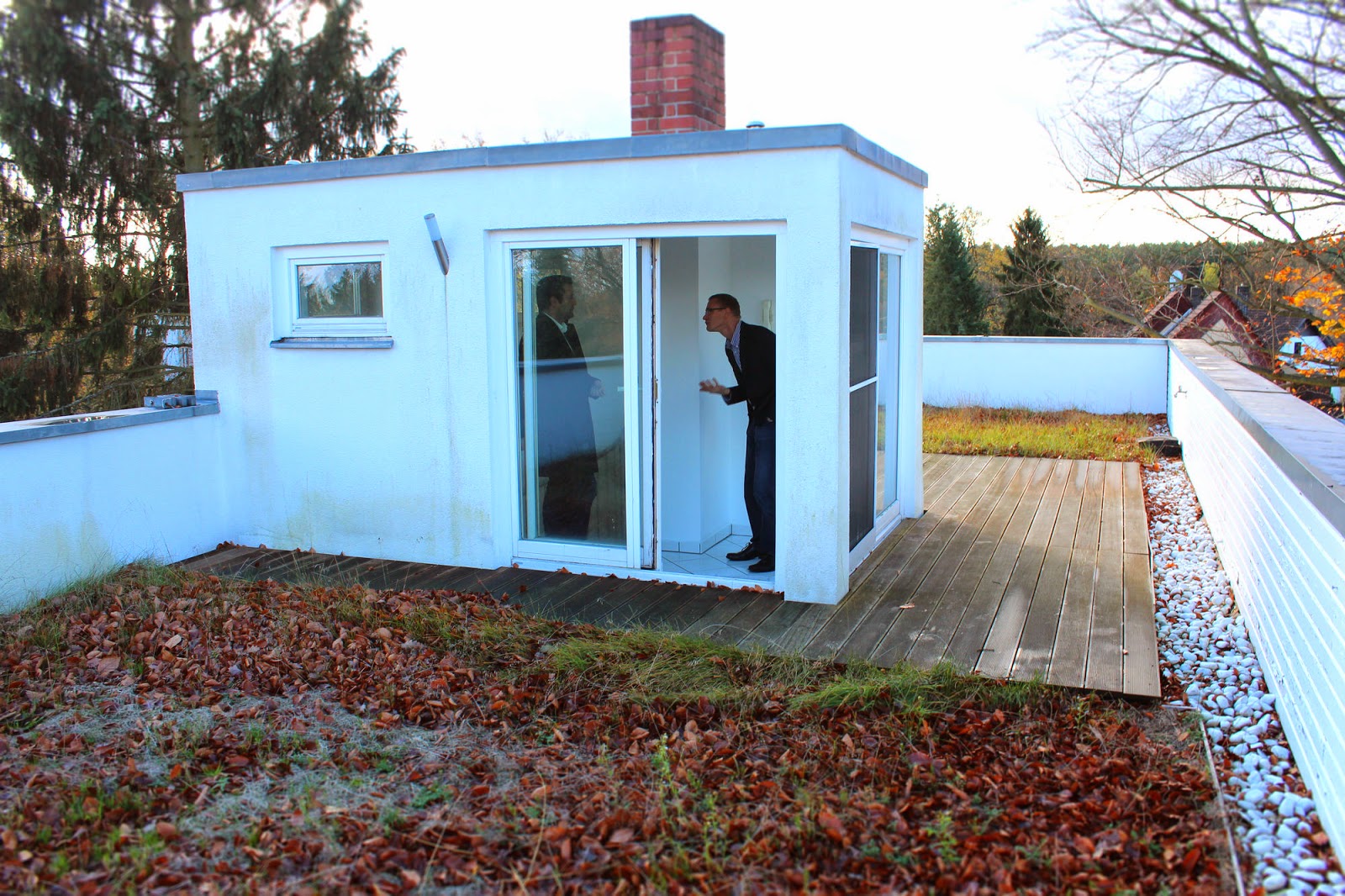 "I always dreamt of a sunken garden which is obviously not the best idea to build on a roof, so we made it "the other way round": If we cannot build a pit the plants have to be on a "higher floor", placed around the garden.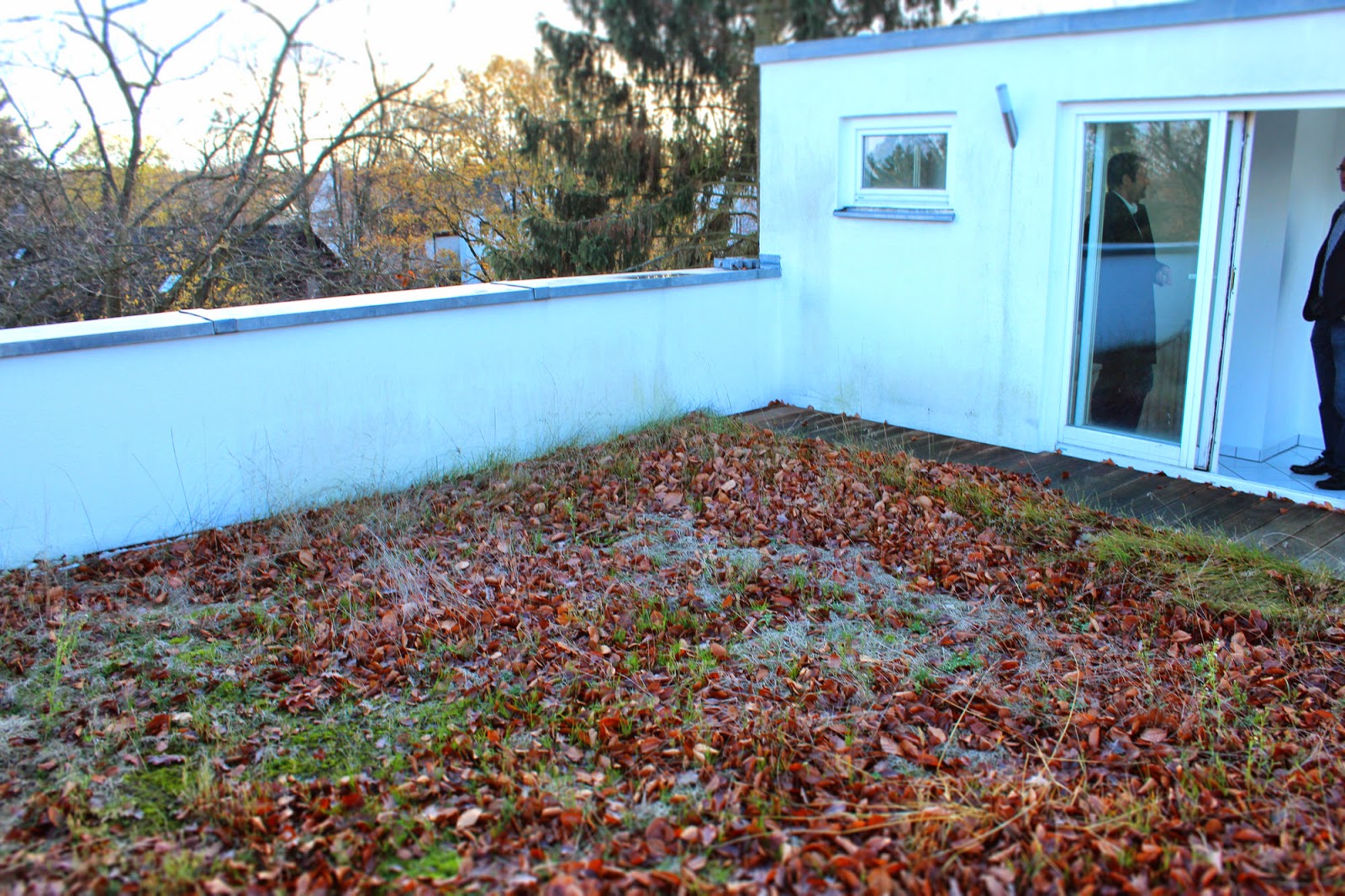 "We have two kinds of planter box: wood and terracotta. Those made of terracotta are placed around the wooden terrace to give this area a Mediterranean look, with lots of smaller terracotta pots in different sizes. The roses in the terracotta boxes are a lovely souvenir from our annual holidays on Sylt, an island in the north of Germany in the Northsea. There the Rosa rugosa is known as "Applerose" and is growing like weed all over the island. (Of course we BOUGHT them, we did not dig them up, smile!)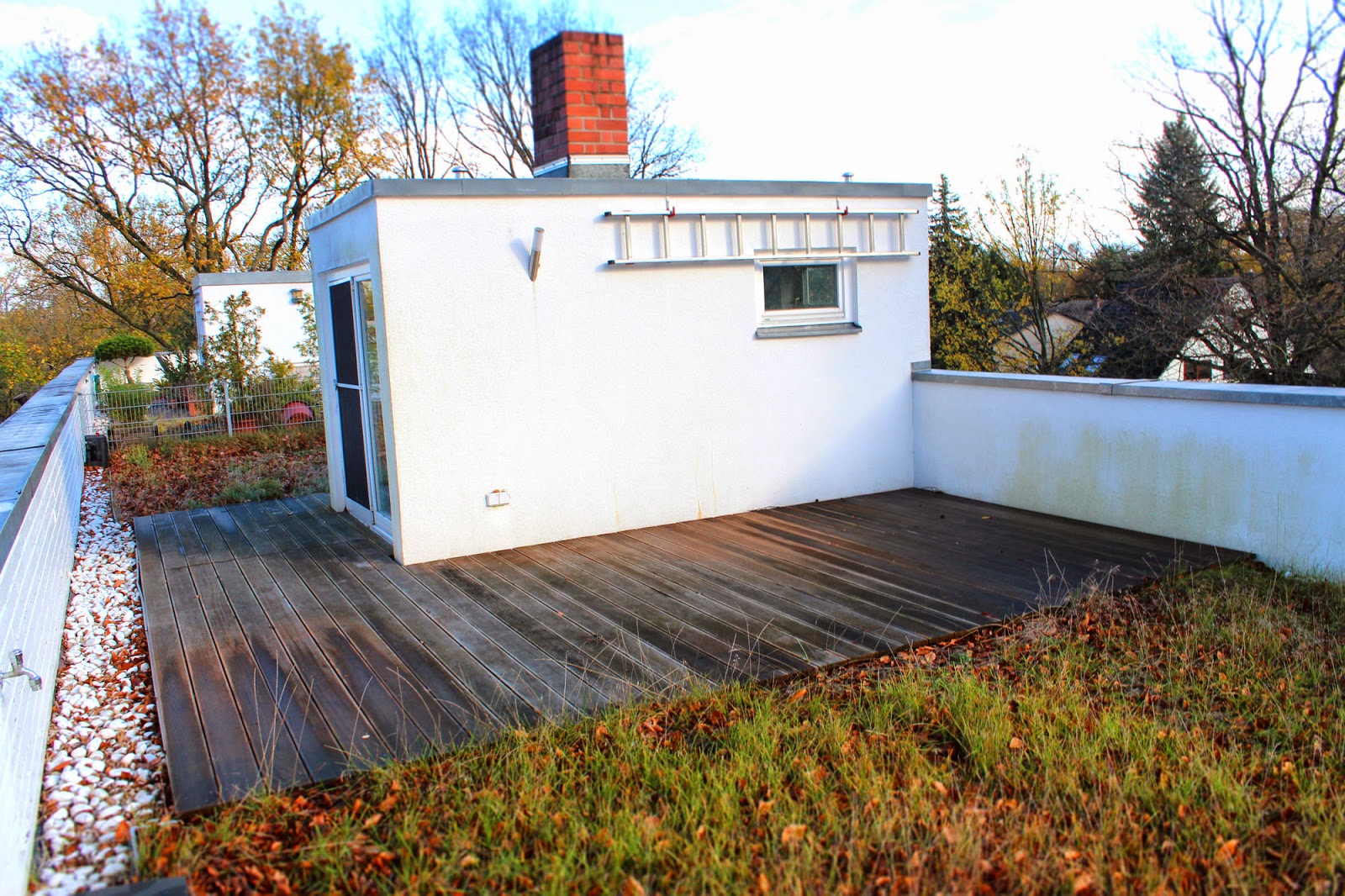 "The wooden planter boxes are placed around the two areas of the roof garden. Since we are big fans of Karl Foerster and his work we tried to create a perennial garden which will show its true beauty in late summer and autumn. To give the butterflies some food we added elder and lavender. The white garden bench flanked by two spherical shape Buxus is a reference to the more formal looking traditional English garden.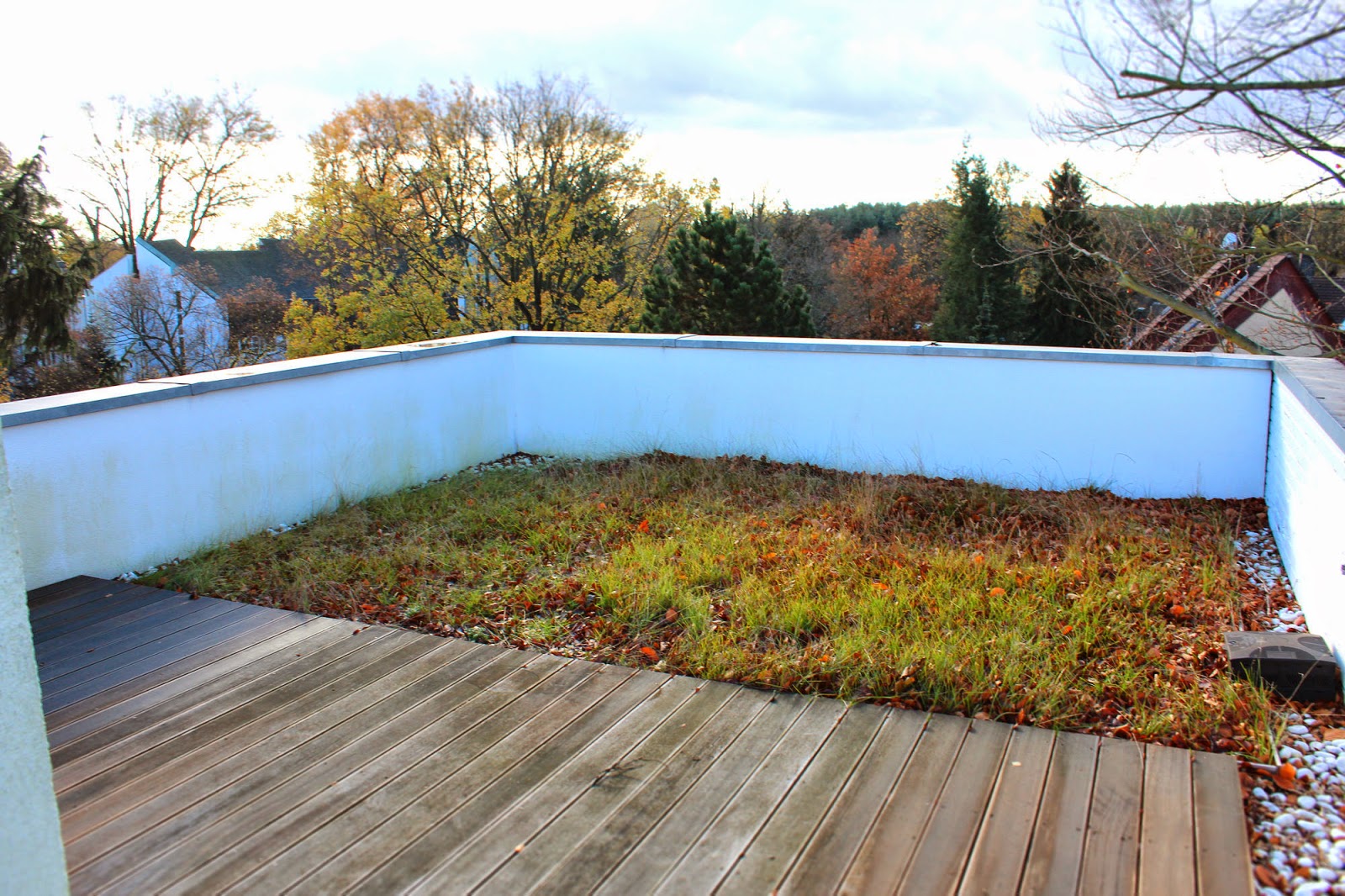 "The back part of the garden is a "No-go-Area" at the moment due to a pair of bluetits which raise their kids :-). At the side of the wooden terrace is a wine barrel cut in half (we can´t wait for the water lilies!) and a small herb garden in that trendy "Mediterranean Shabby Chic", smile! Different terracotta pots are placed on antique wooden fruit crates.

"Since there are lots of trees around our house there was no need to have plants of a bigger size on the terrace as well, but in the corners we have placed a maple and a small birch.
Facts: 5 Terracotta planter boxes, 14 wood planter boxes, 5,000 litres potting soil, 9 weeks of hard work. "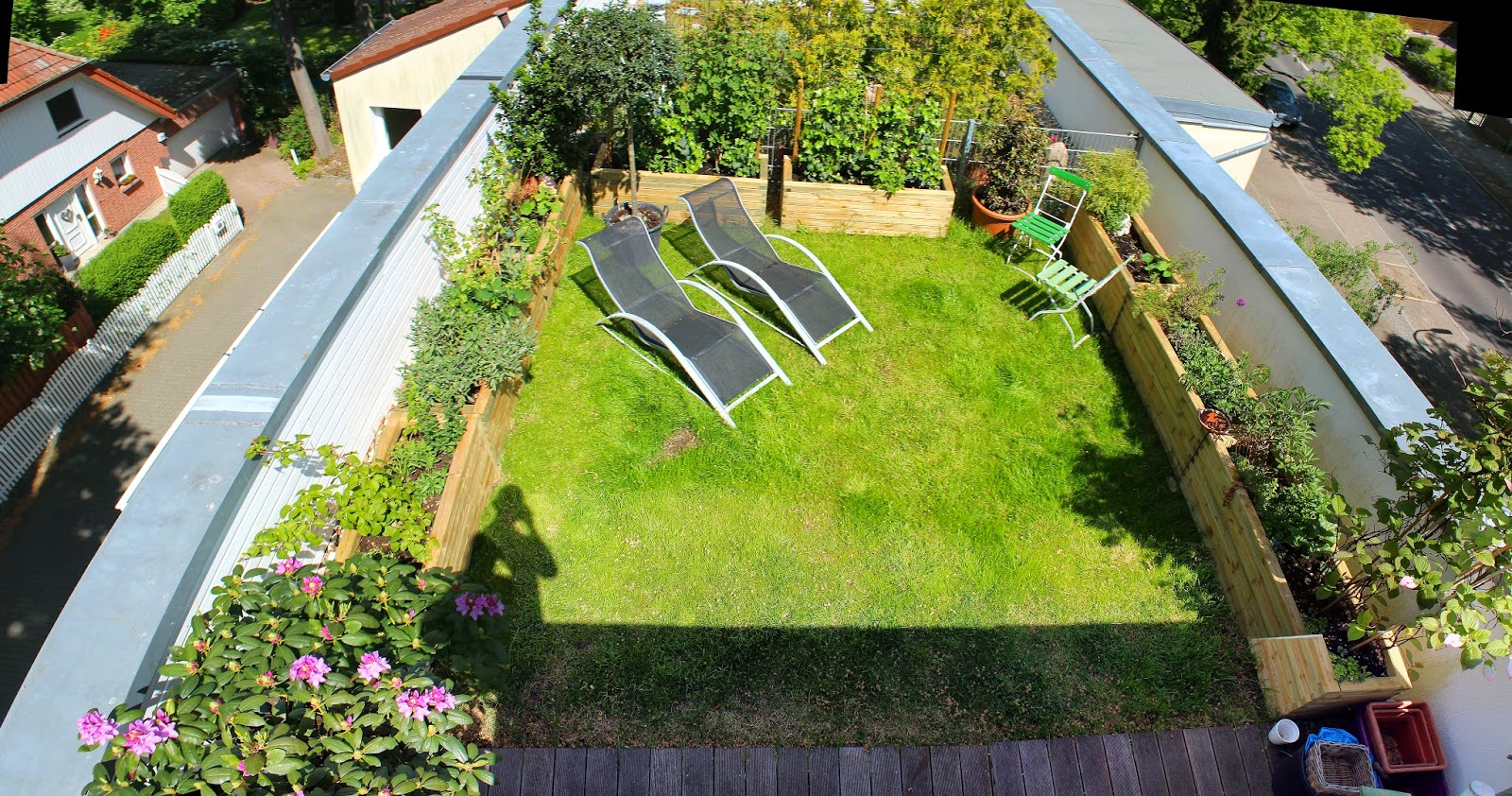 Wow, Tobias, that is a lot to accomplish in 9 weeks, and it's beautiful! Truly, a restful, serene spot. Thank you so much for sharing! ***See more photos at Tobias's blog, HERE!***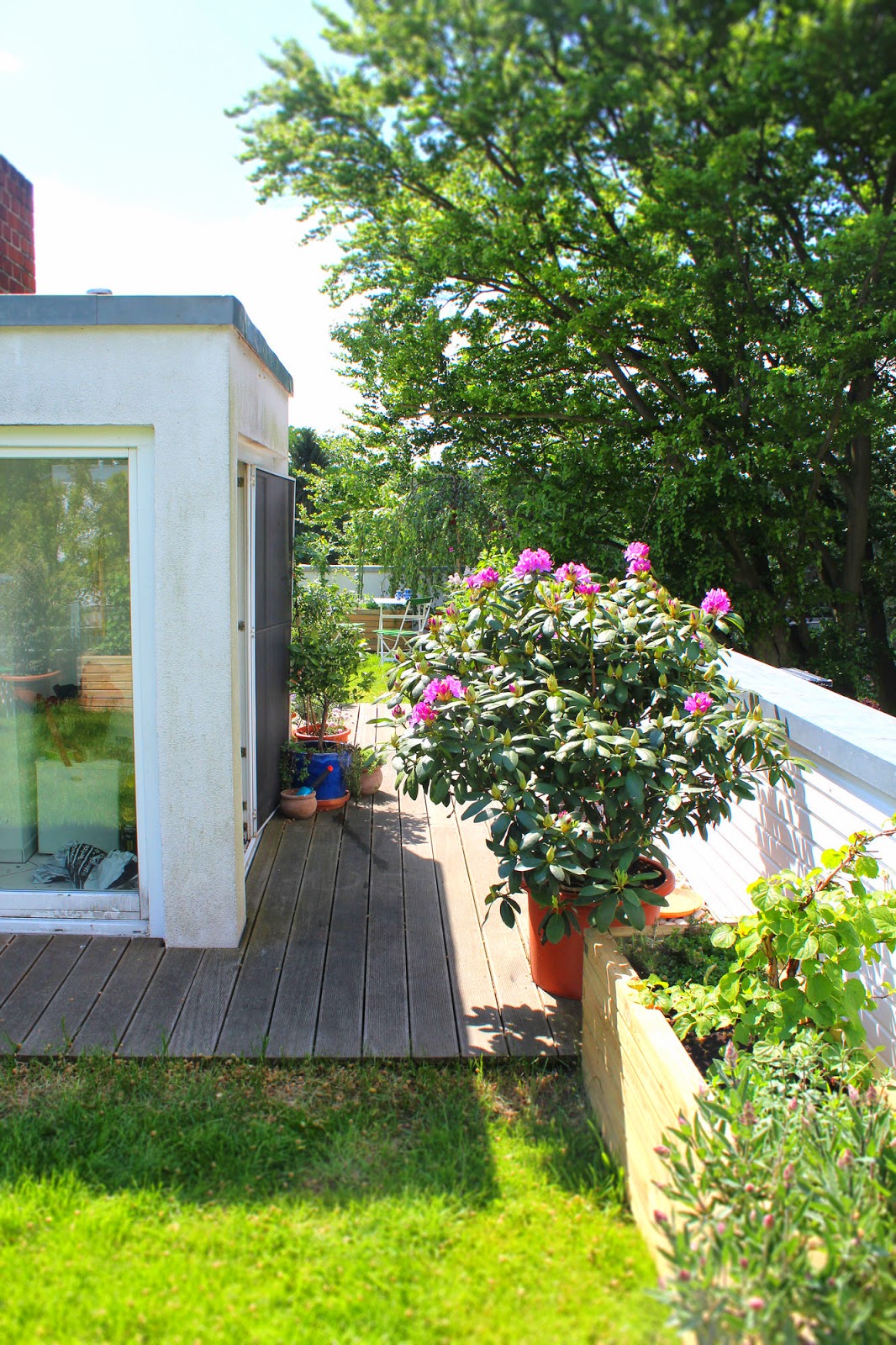 Heads up, everyone. We're making major changes to the website in the next few days, and it looks like we won't be able to post anything to the GPOD for the first few days of next week. So don't be alarmed if you don't see anything new–we'll be back as soon as we can! In the meantime….go outside and take some pictures and send them to me!! [email protected]. >>>>>>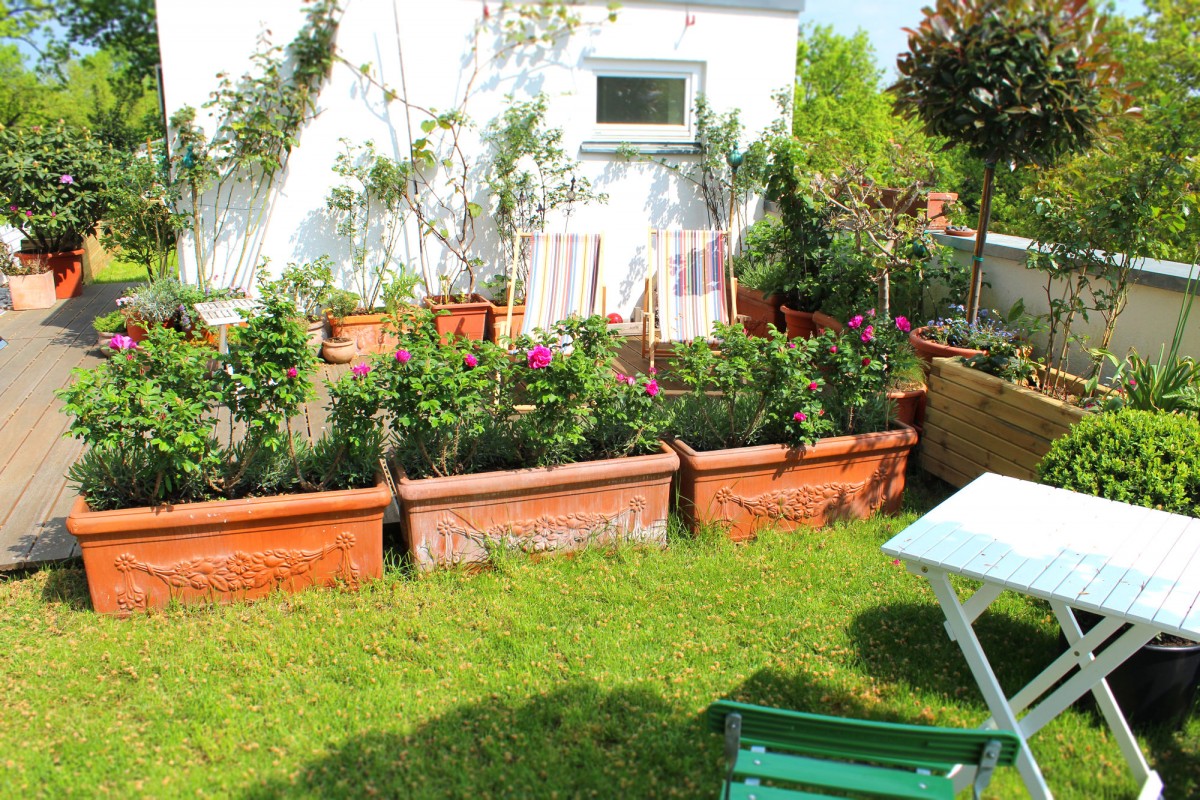 **** Share your garden story…. Email me with photos and words at [email protected]. ****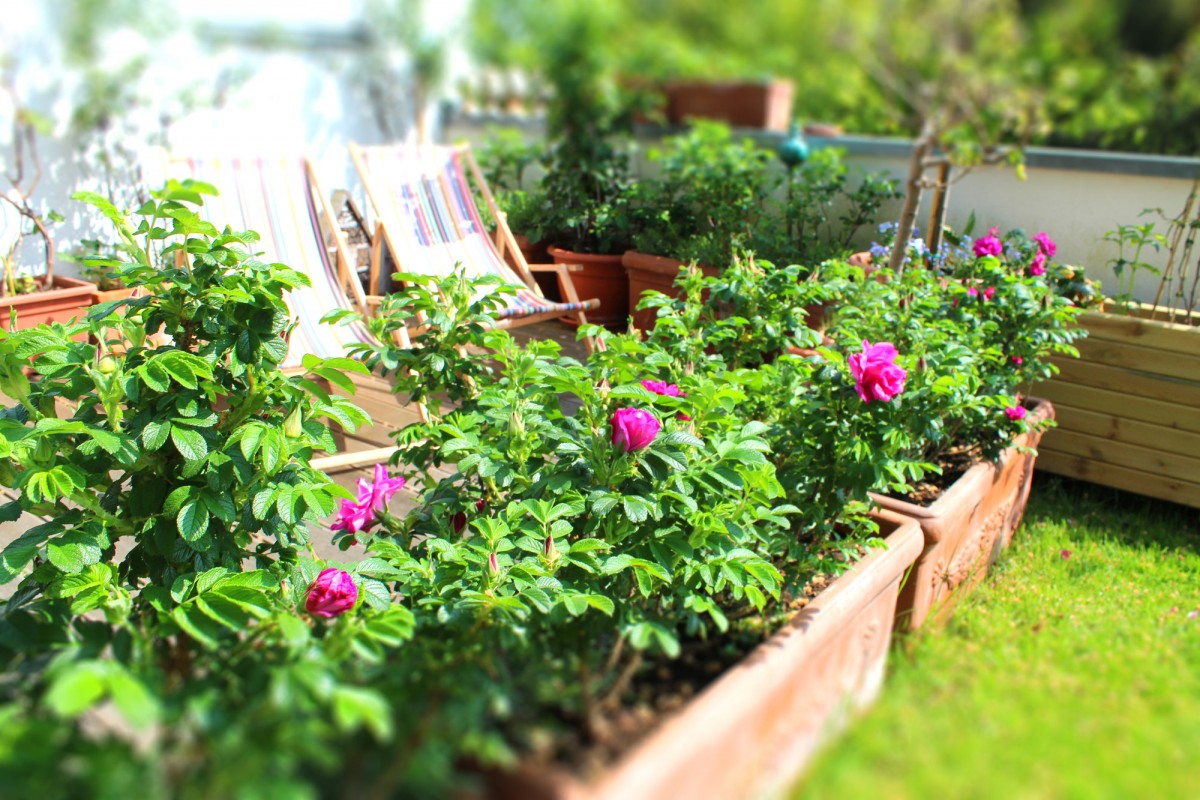 Want us to feature YOUR garden in the Garden Photo of the Day? CLICK HERE!
Want to see every post ever published? CLICK HERE!
Want to search the GPOD by STATE? CLICK HERE!
Check out the GPOD Pinterest page! CLICK HERE!