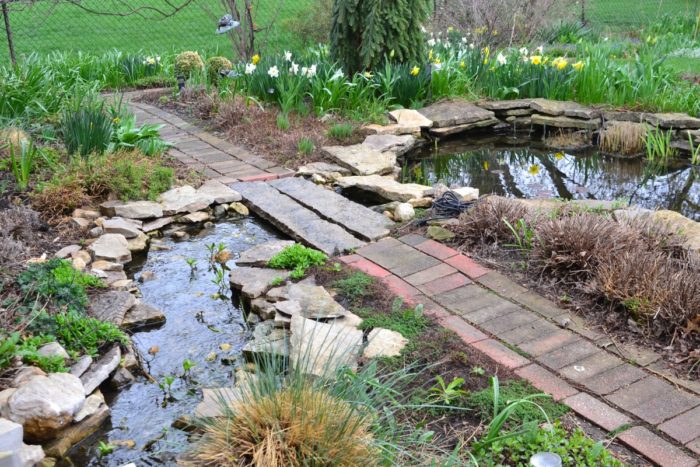 Today's photos are from Deb Rees in South Elgin, Illinois. We visited her garden and admired her beautiful shed back in August. Today she's back, showing us her garden as it wakes up this spring.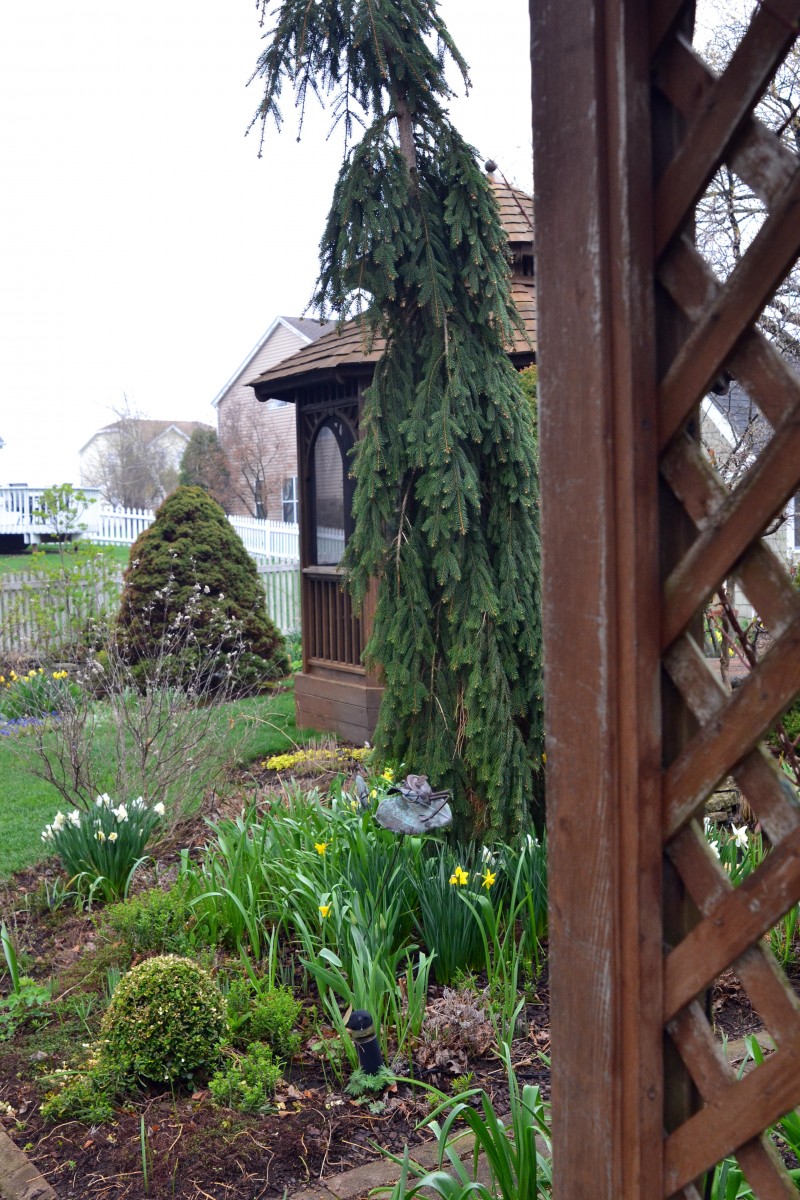 She says, "We garden in the upper Midwest so you can see our garden is just starting to unfold in these photos. I am the chief gardener and my husband has installed much of the hardscape, including the ornamental pool."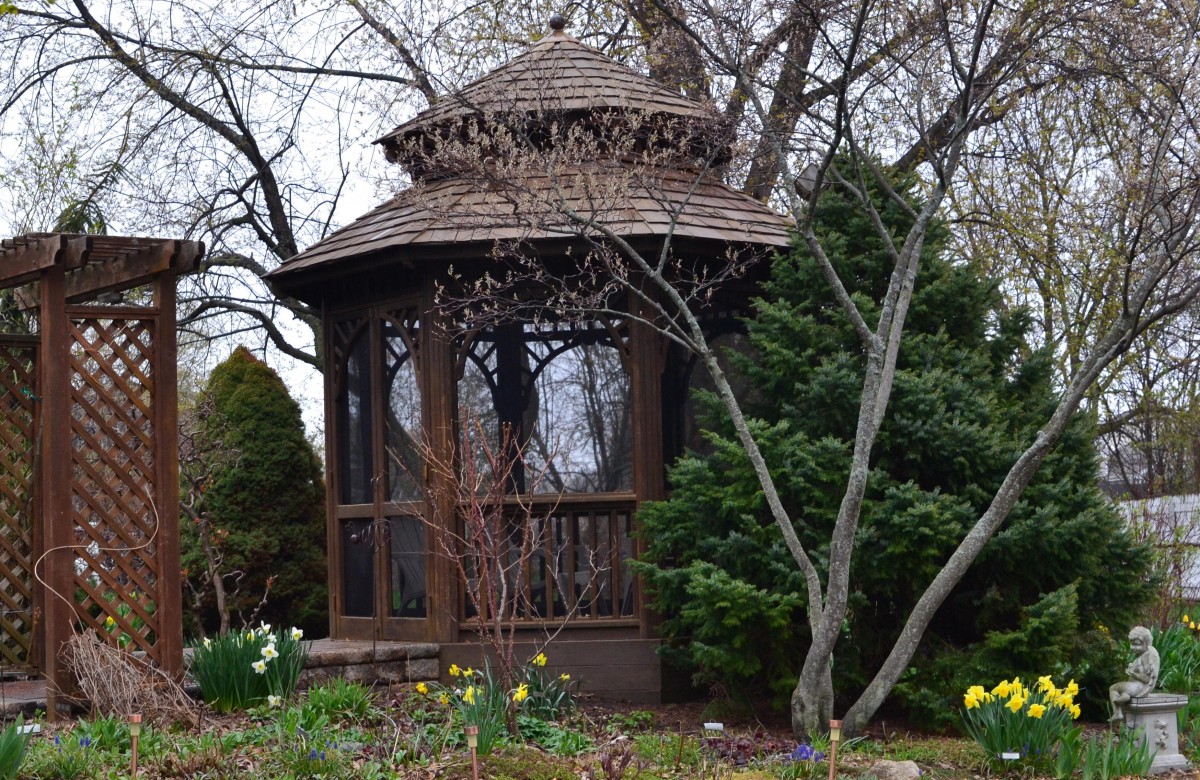 Deb, I commend your husband for all of his work, in addition to yours. Your garden has beautiful bones! You are a very talented team. And ah, those tulips. So pretty and so extravagant for springtime, aren't they?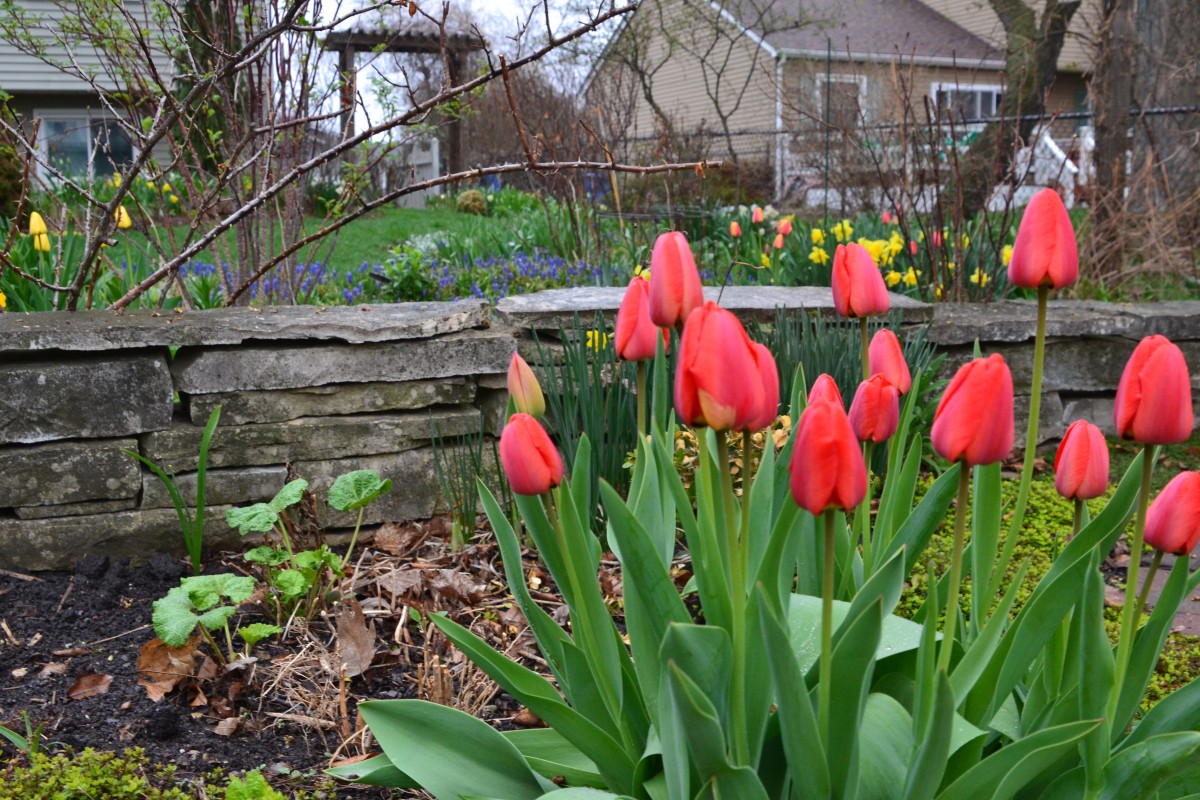 Share your garden story…. Email me with photos and words at [email protected].