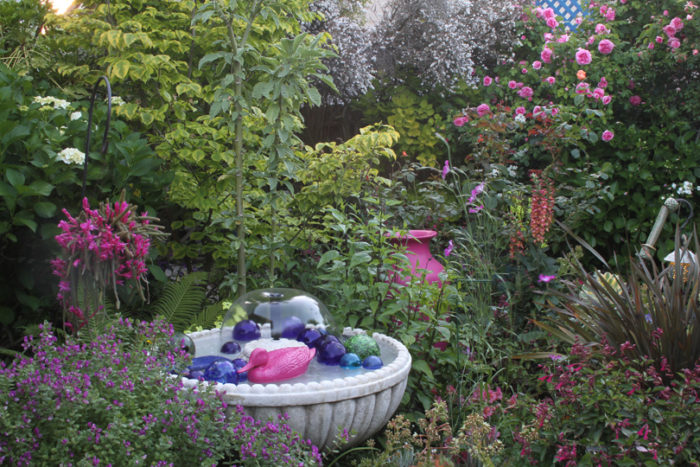 Today's photos are from Ann DuMont. She says, "I live in Castro Valley, California, a suburb in the San Francisco Bay Area. I love the combination of perennials and succulents.
"Our small garden started out as a white-only English-style garden and has morphed into an English-style California garden with a diverse plant selection that includes roses, brugmansia, salvias, succulents, geraniums, hydrangeas, potted citrus trees, and more.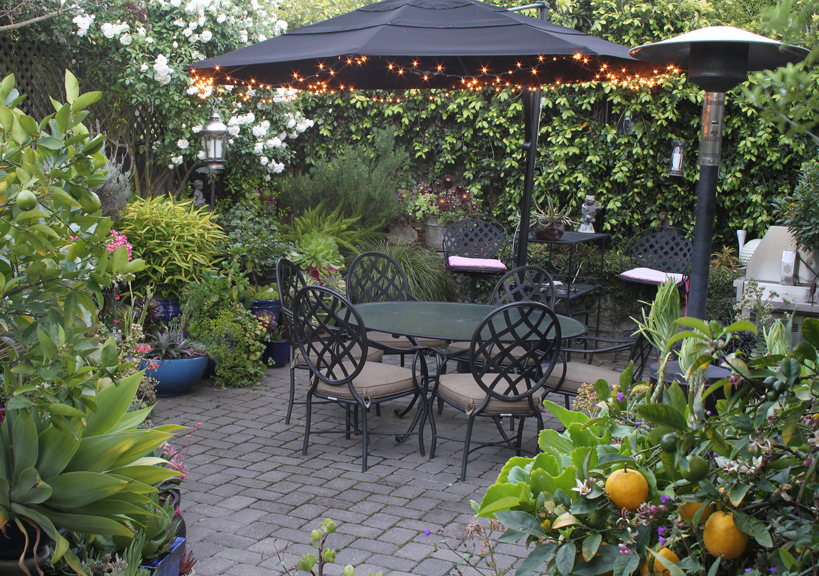 "Little bits of whimsical garden art are scattered all over the garden. We took out our lawn last year and the sofa you see is the new outdoor living room area with fire pit. We have several seating areas along with a dining area and spend more time outside than in."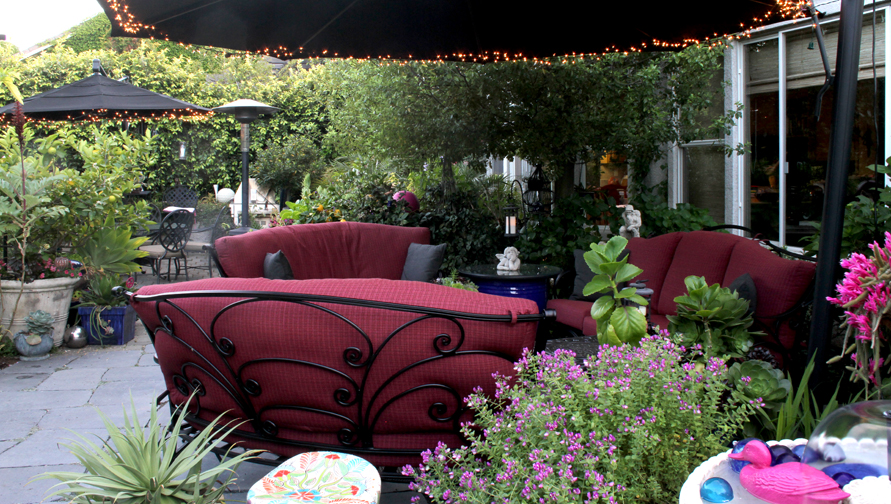 So lush and inviting, Ann–I love it!
**** Share your garden story…. Email me with photos and words at [email protected]. ****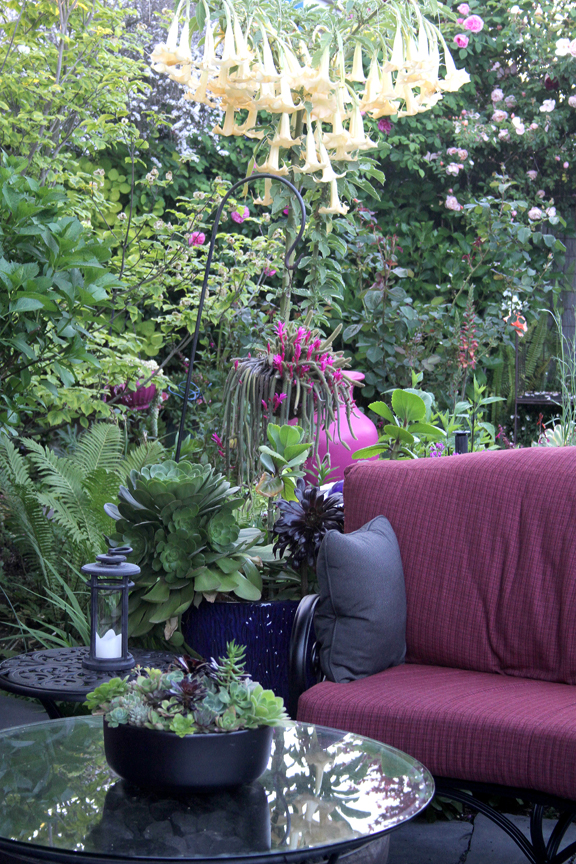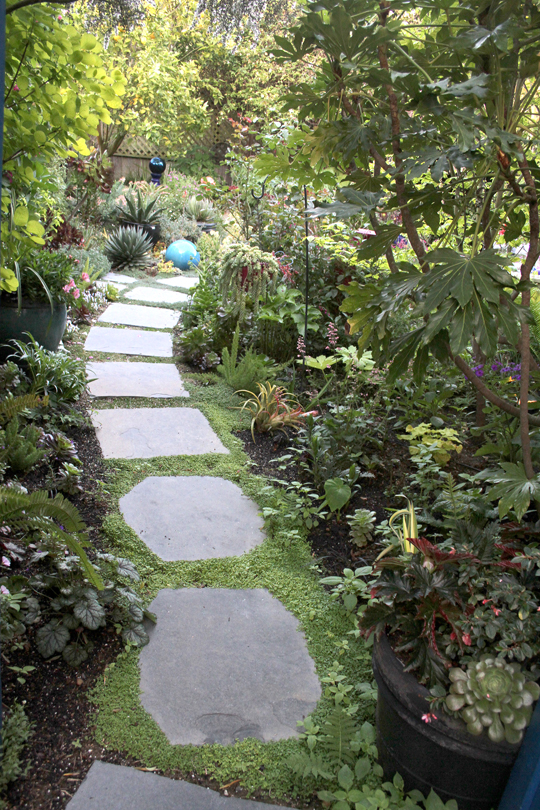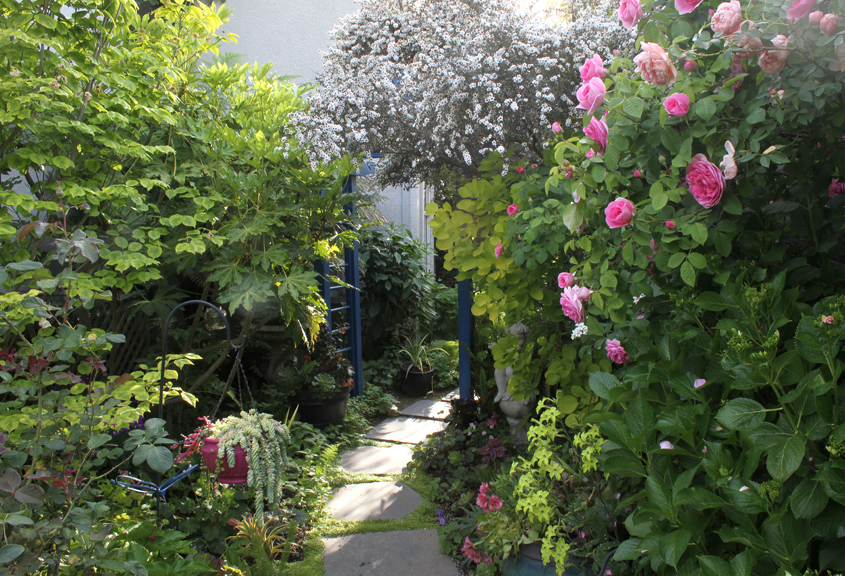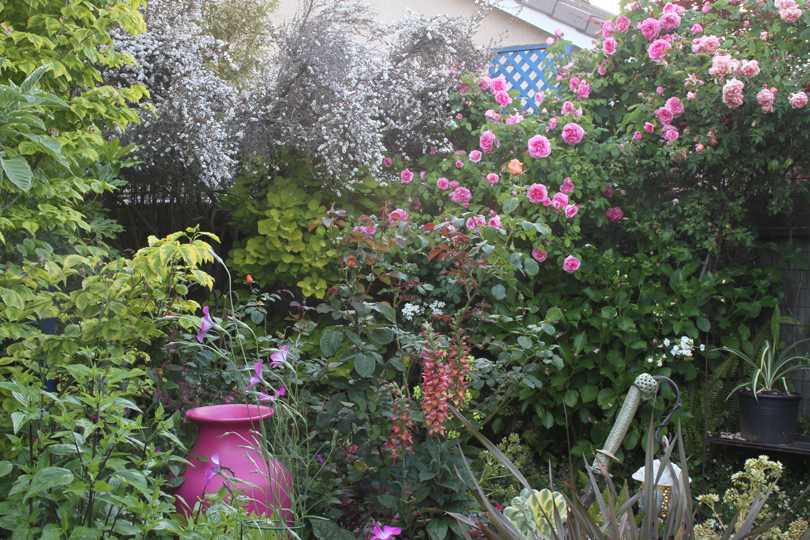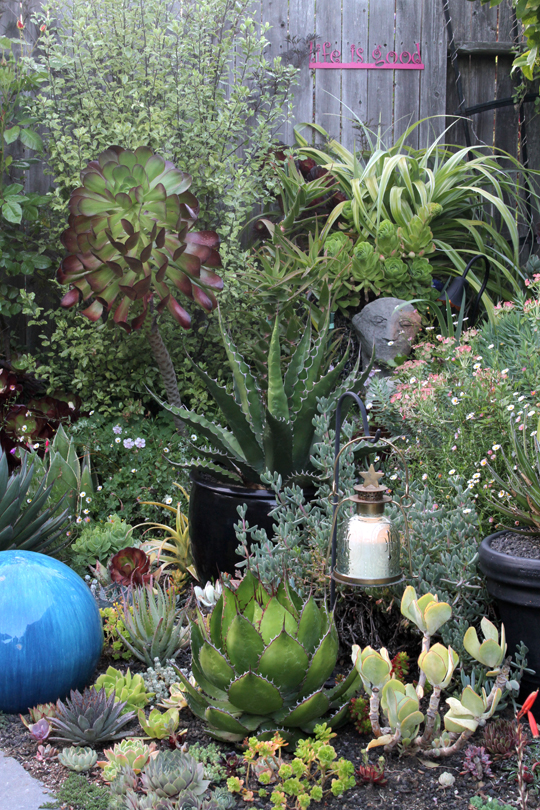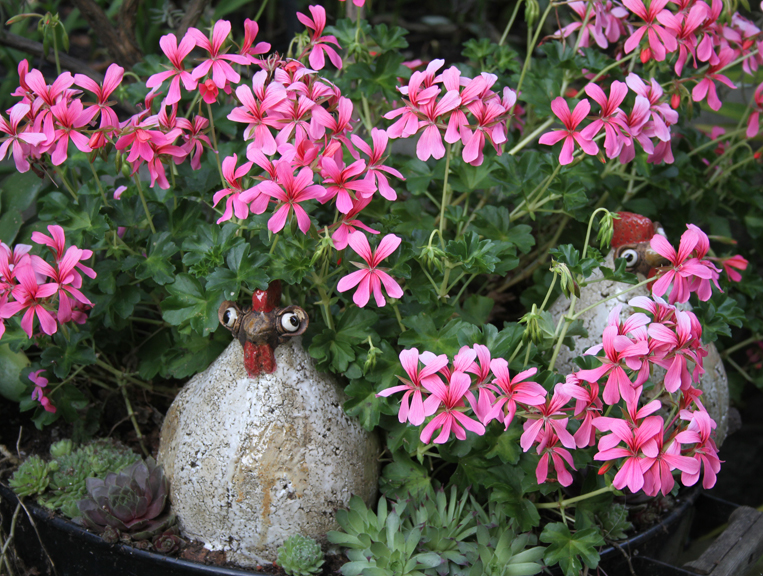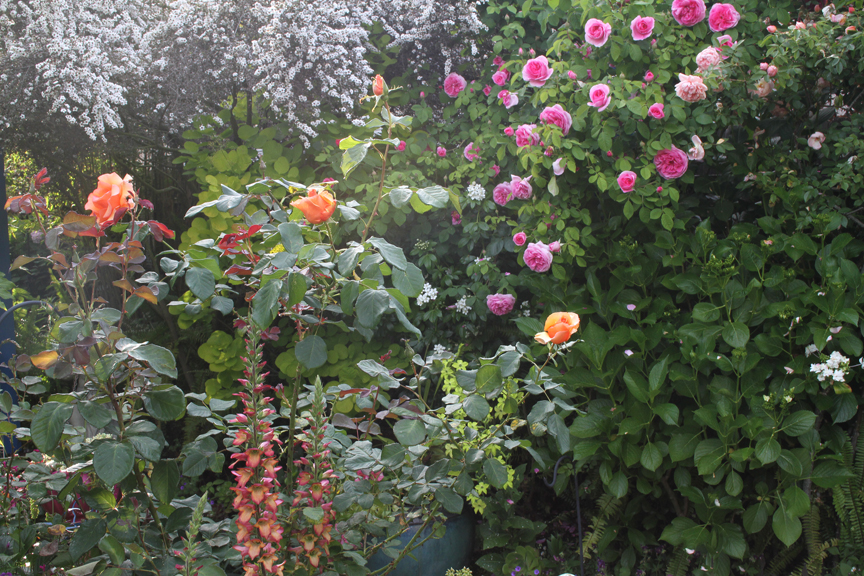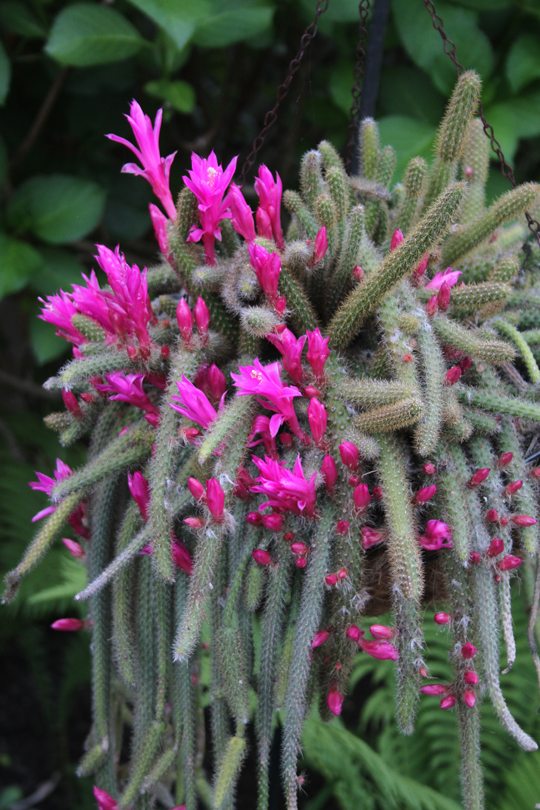 Want us to feature YOUR garden in the Garden Photo of the Day? CLICK HERE!
Want to see every post ever published? CLICK HERE!
Want to search the GPOD by STATE? CLICK HERE!
Check out the GPOD Pinterest page! CLICK HERE!