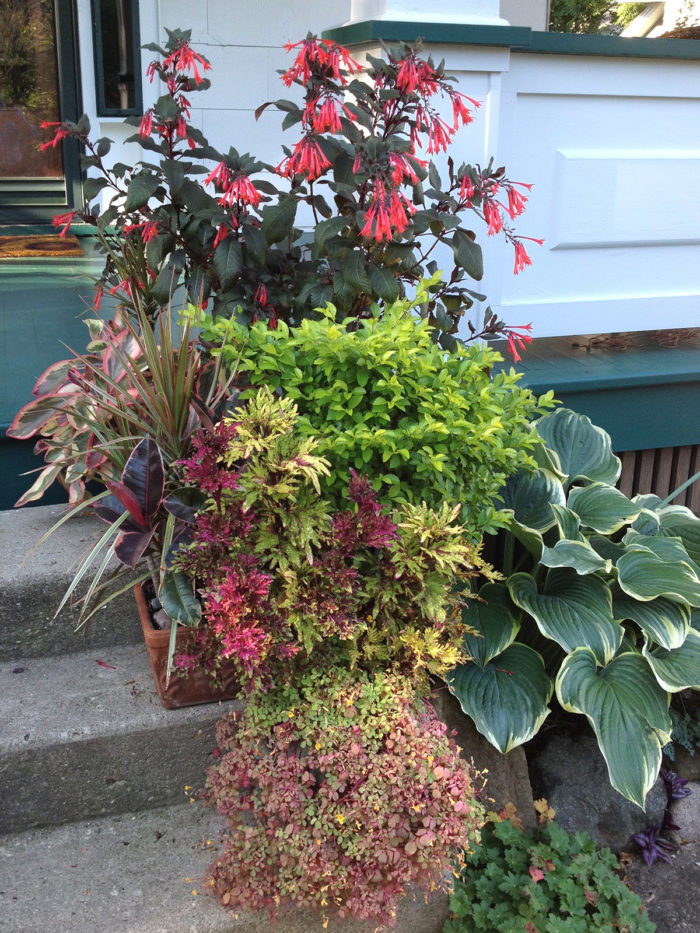 Happy Thursday, everyone! Today we're revisiting one of our favorite gardeners and commenters, Tim Vojt!
Those of you who read the paper version of the magazine will have noticed that Tim's front garden was just featured in its pages. Congrats again, Tim! Your garden is just awesome.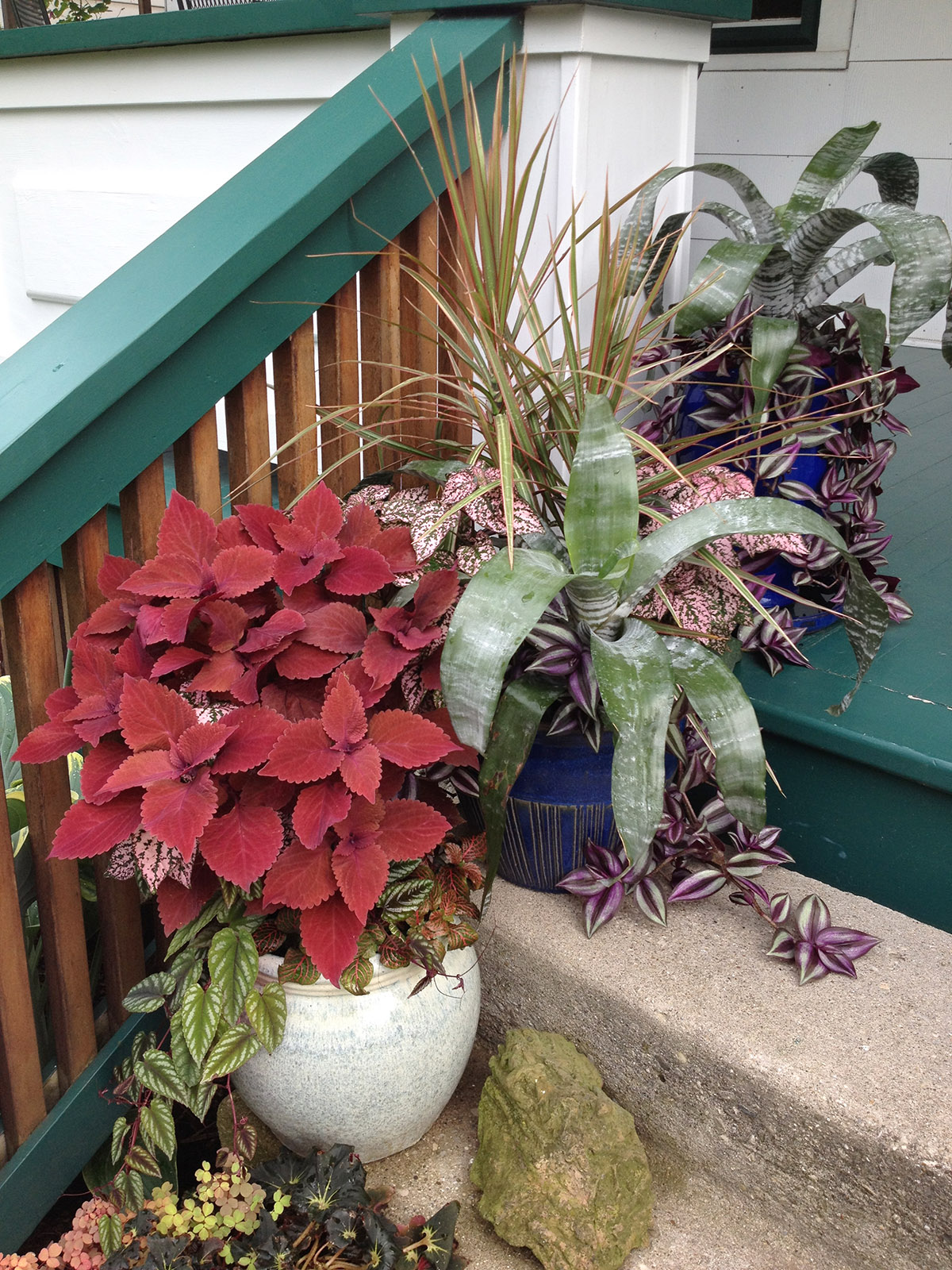 Anyway, about today's photo Tim says, "Here are some photos of my containers this year. Last year I tried a few containers in the scorching sun on the south side of my house. This year I added more full-sun containers, home-made from old mixing bowls with ceramic drill bit drainage holes.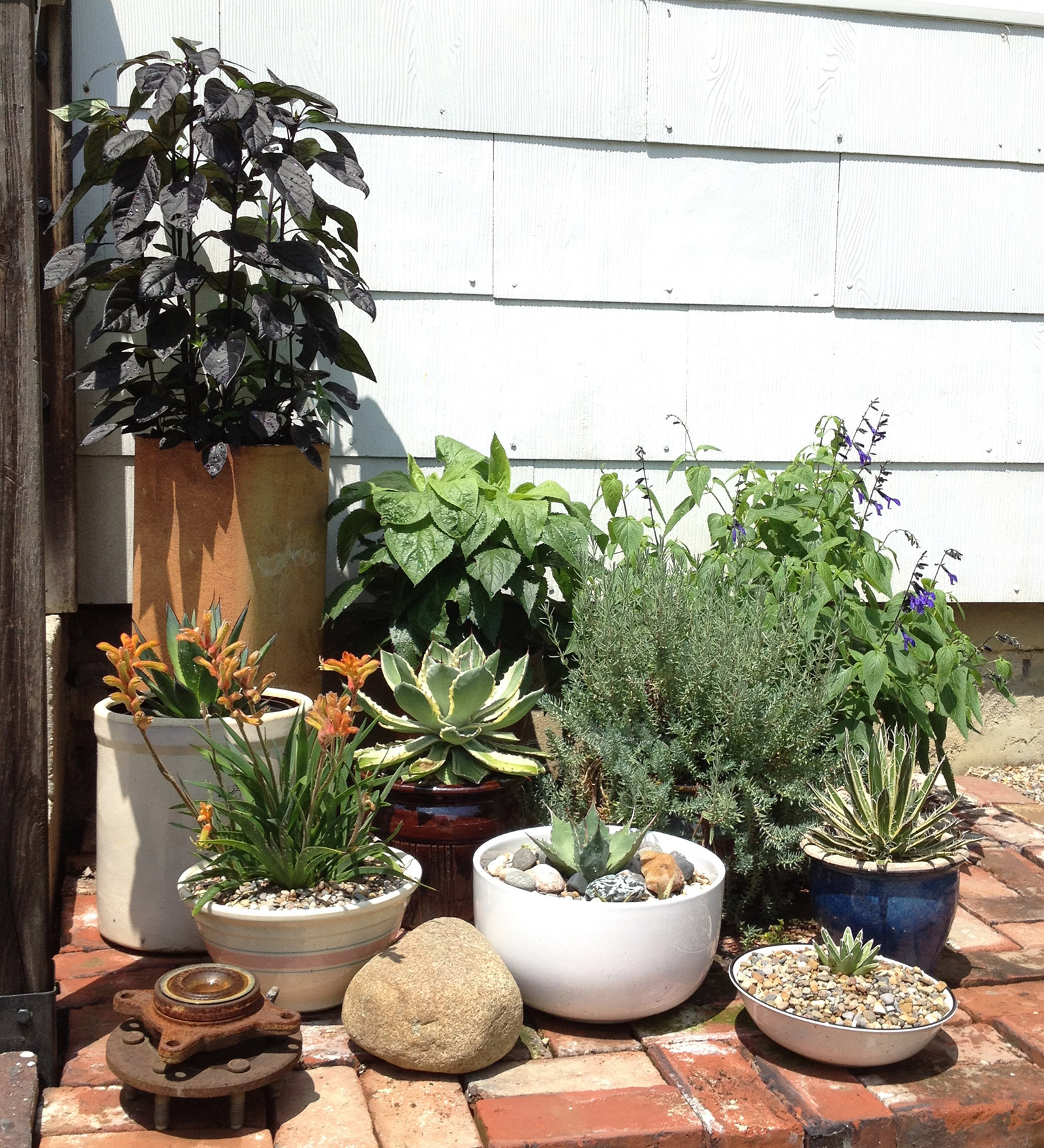 There are also some photos of my garden, mostly demonstrating my love-affair with milkweeds. I have quite a few different species, but the common milkweed is the most established and for some reason they grow unusually tall.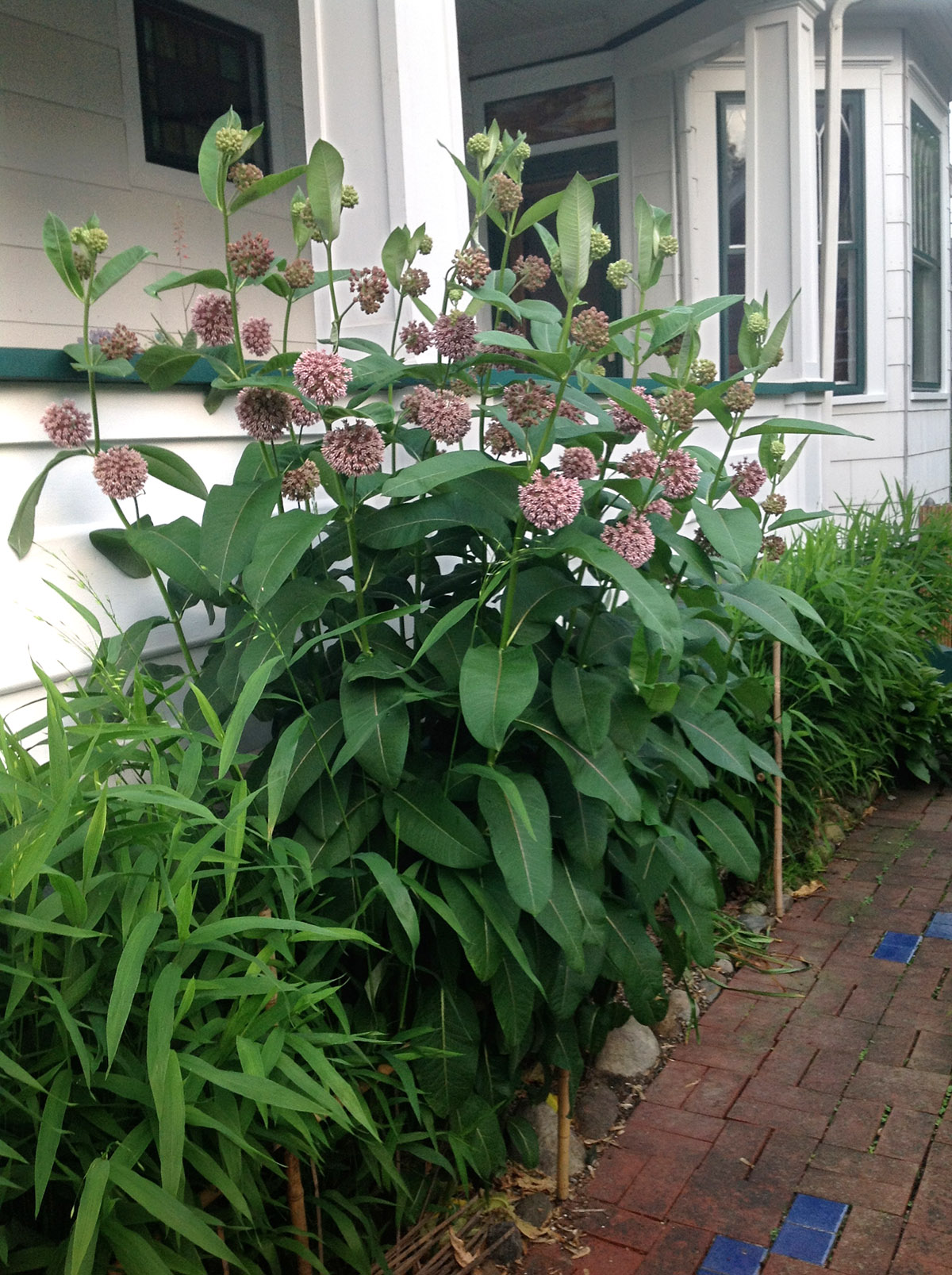 I had monarch caterpillars for the first time this year. I lost all of my lavender in the bad winter, but surprisingly the banana plants survived the bitter cold. The photo of the banana leaves is looking out our kitchen window."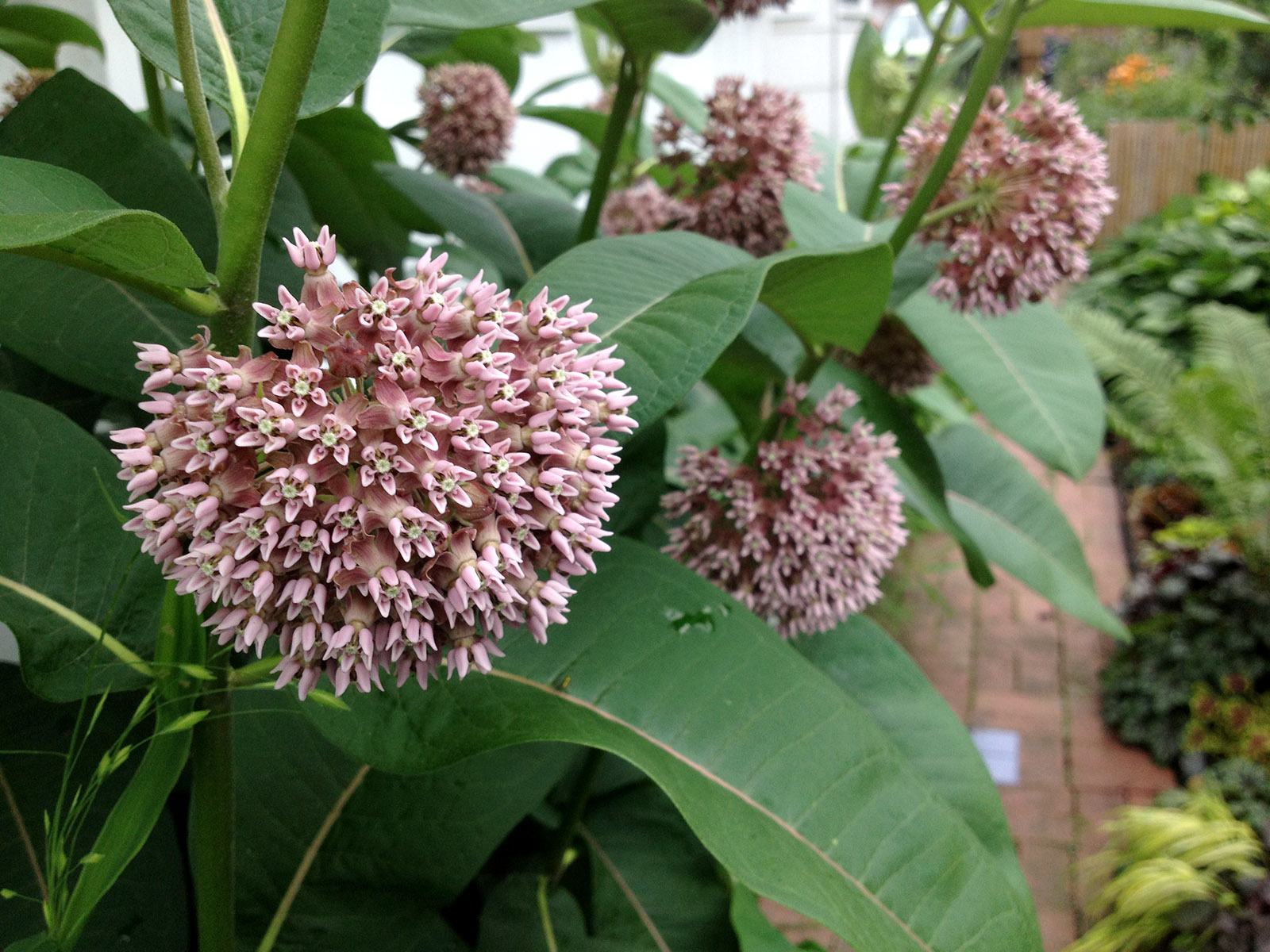 As awesome as always Tim. Thanks!