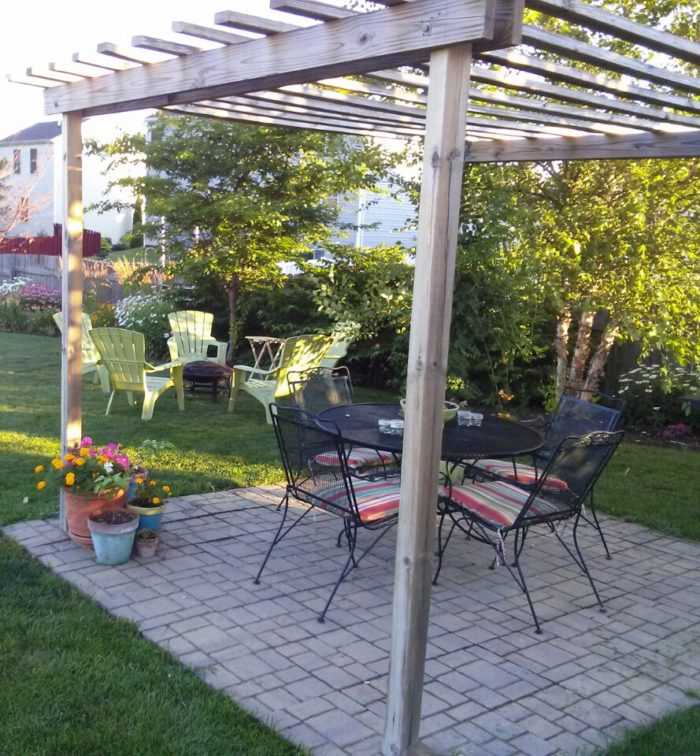 Today's photos are from Amy Weber in Lancaster, Ohio. She says, "I discovered my love of gardening when I moved into my first apartment with only a small patio.  I filled every inch with plants! In 2004 my husband and I built a "cookie cutter" house in a continuously growing sub-division with no trees! With our new house came a Cleveland pear tree and a couple of small shrubs in a little bed carved out in the front. The backyard was completely empty.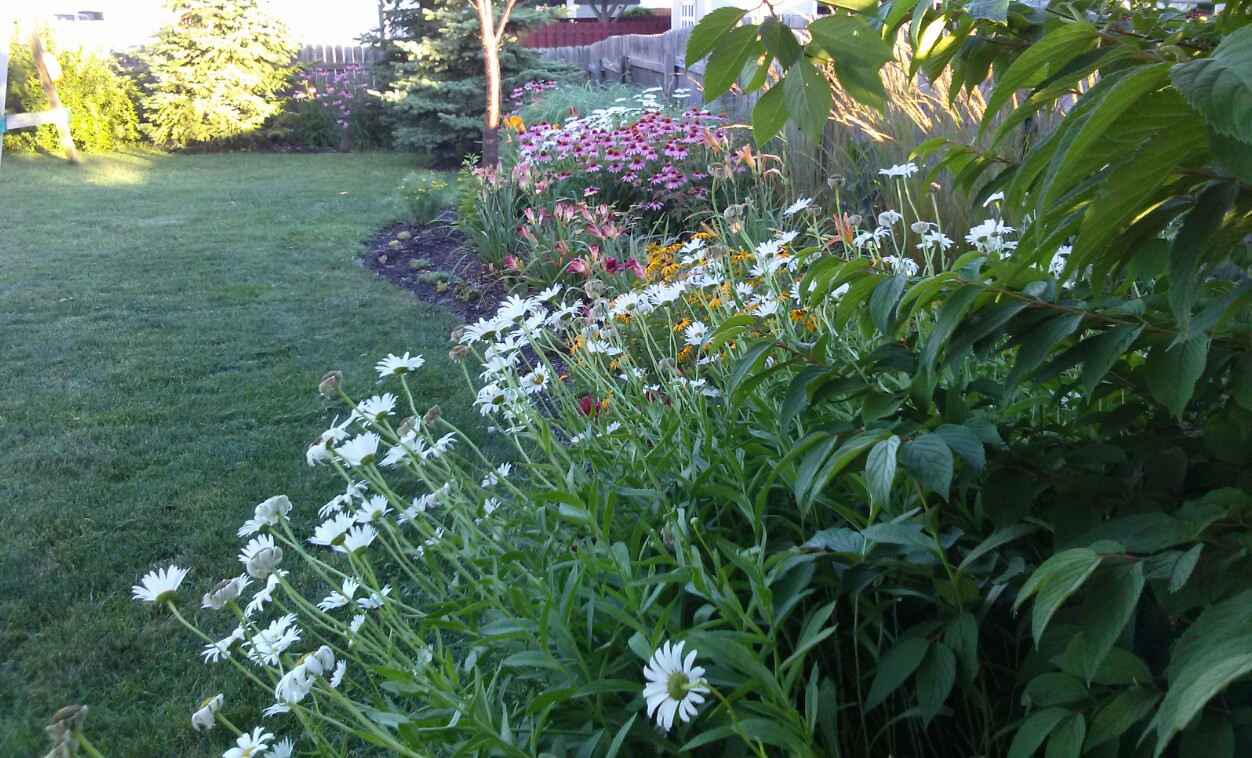 The first summer we built a fence, and then a deck the following year. Over the years we added a fenced-in veggie garden, a patio, and a pergola. We had young children, two large dogs, and a tight budget so our DIY projects had to be spaced out–generally one project per year.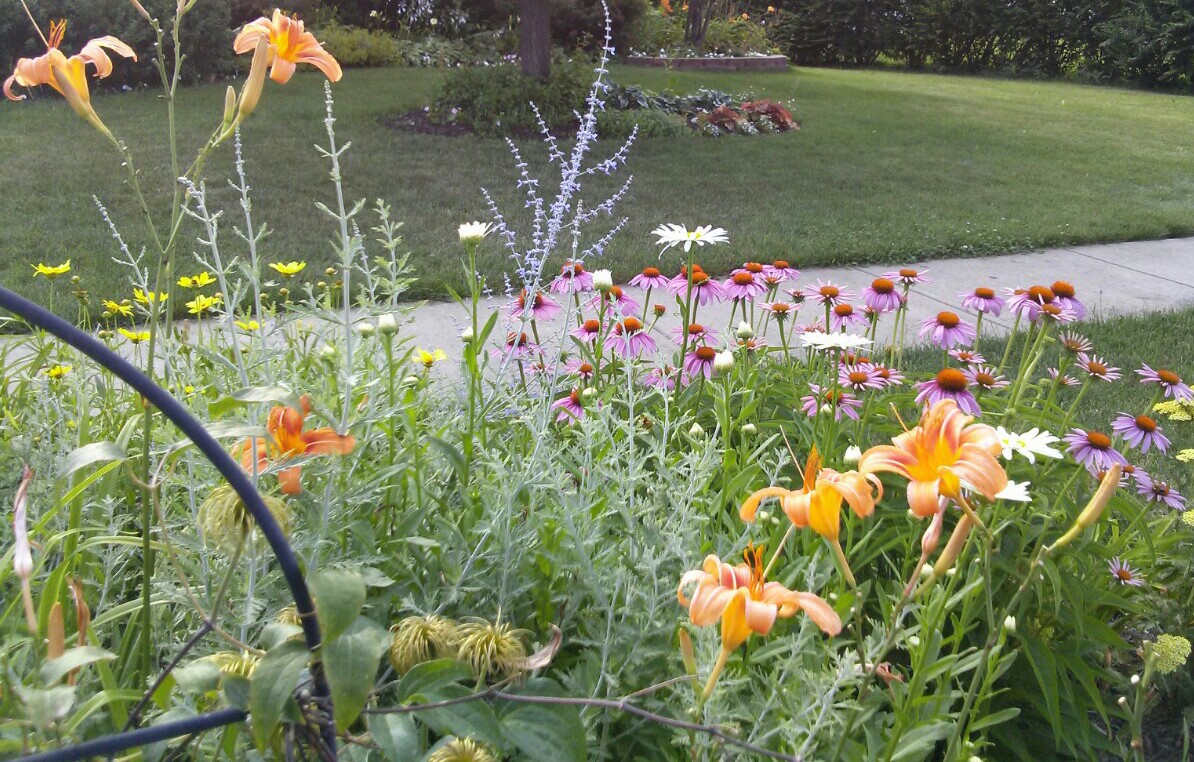 Initially I focused on planting in the front and side yards because I wanted room in the back for the kids and dogs to play. As they grew older, I started the backyard garden by planting trees for privacy and a few shrubs and grasses around the deck.  Finally, once the dogs stopped digging everything up, I added perennials, primarily in a long border along one side of our fence. I'm currently in the process of creating a daylily bed and I will be widening the long border and adding a shade garden around our big maple tree in the fall.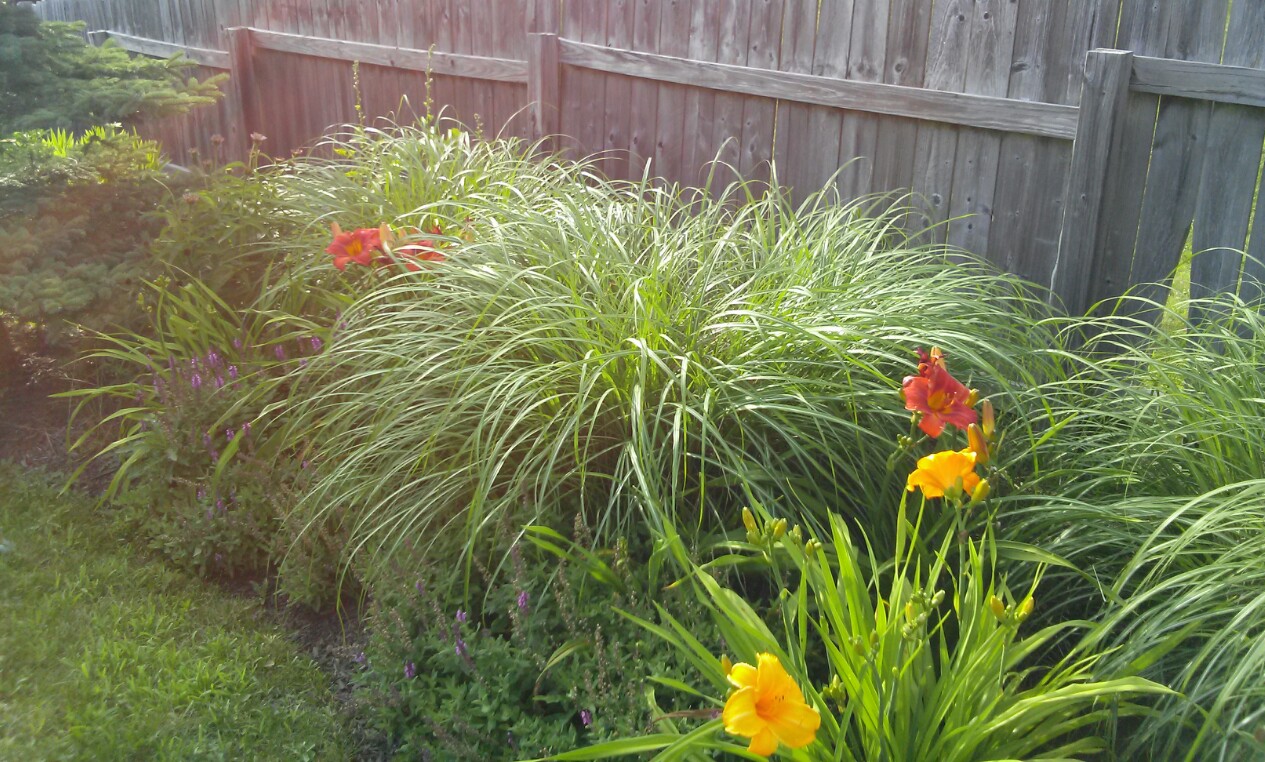 I stick to easy-to-grow  perennials that can be easily divided to make more! My favorites are daylilies, coneflowers, and daisies. Most of my perennial beds were started with divisions from my own plants or from a friend's garden.  I also buy past-prime perennials when they are dirt cheap.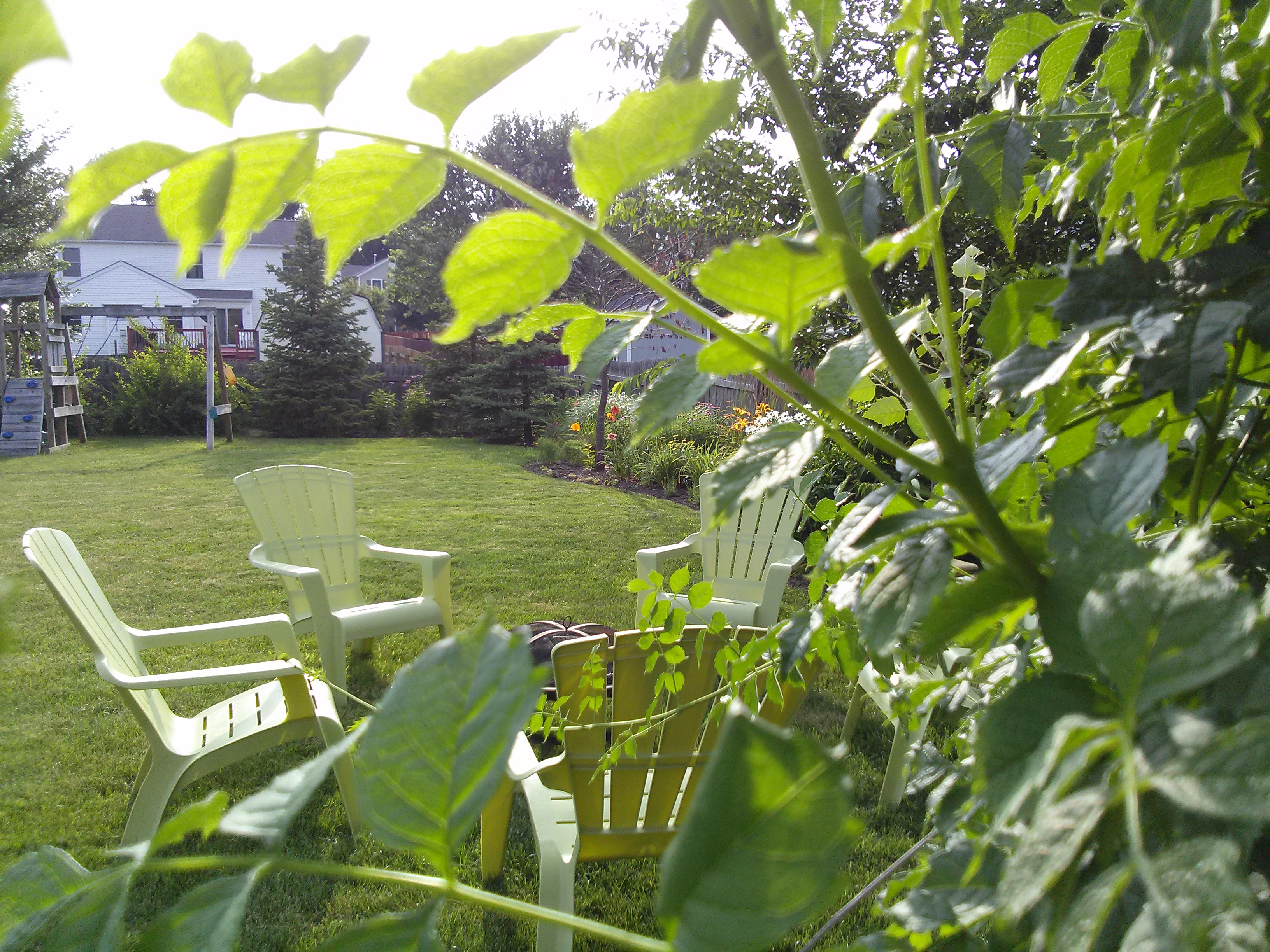 I love lush, overstuffed beds and borders with clean edges and not a lot of garden "junk". I like unusual surprise plant combinations that happen when plants grow into each other.  I also plant for birds, bees, and butterflies.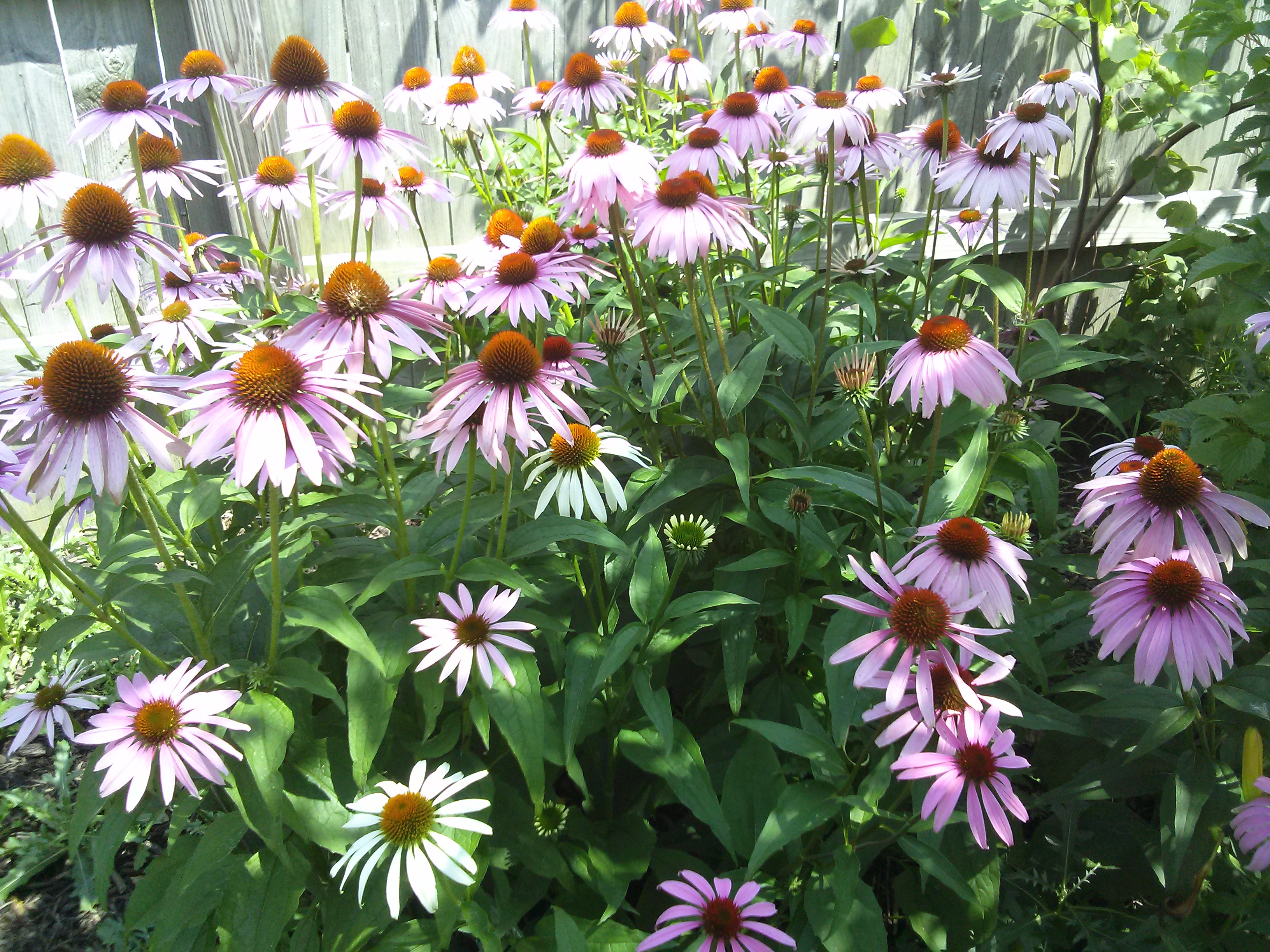 My backyard garden has developed slowly over the years…keeping kids, dogs, and budget in mind.  Our yard definitely stands out in our cookie cutter suburban neighborhood. My garden is my happy place. I hope you enjoy it too!"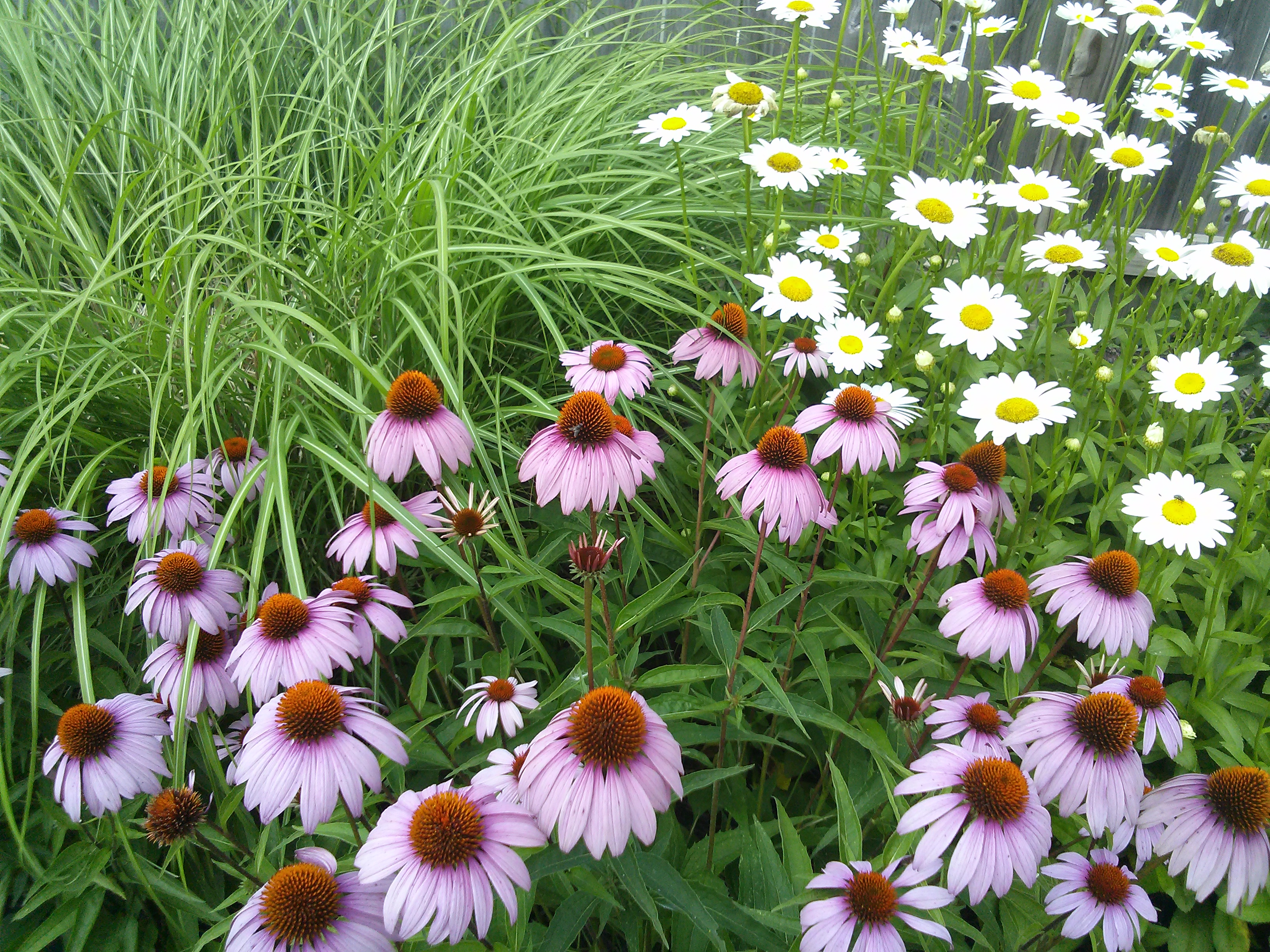 You are a smart gardener, Amy. Slowly but surely, you've turned your cookie cutter lot into a truly colorful and happy garden. It's so great! Thanks so much for sharing it with us.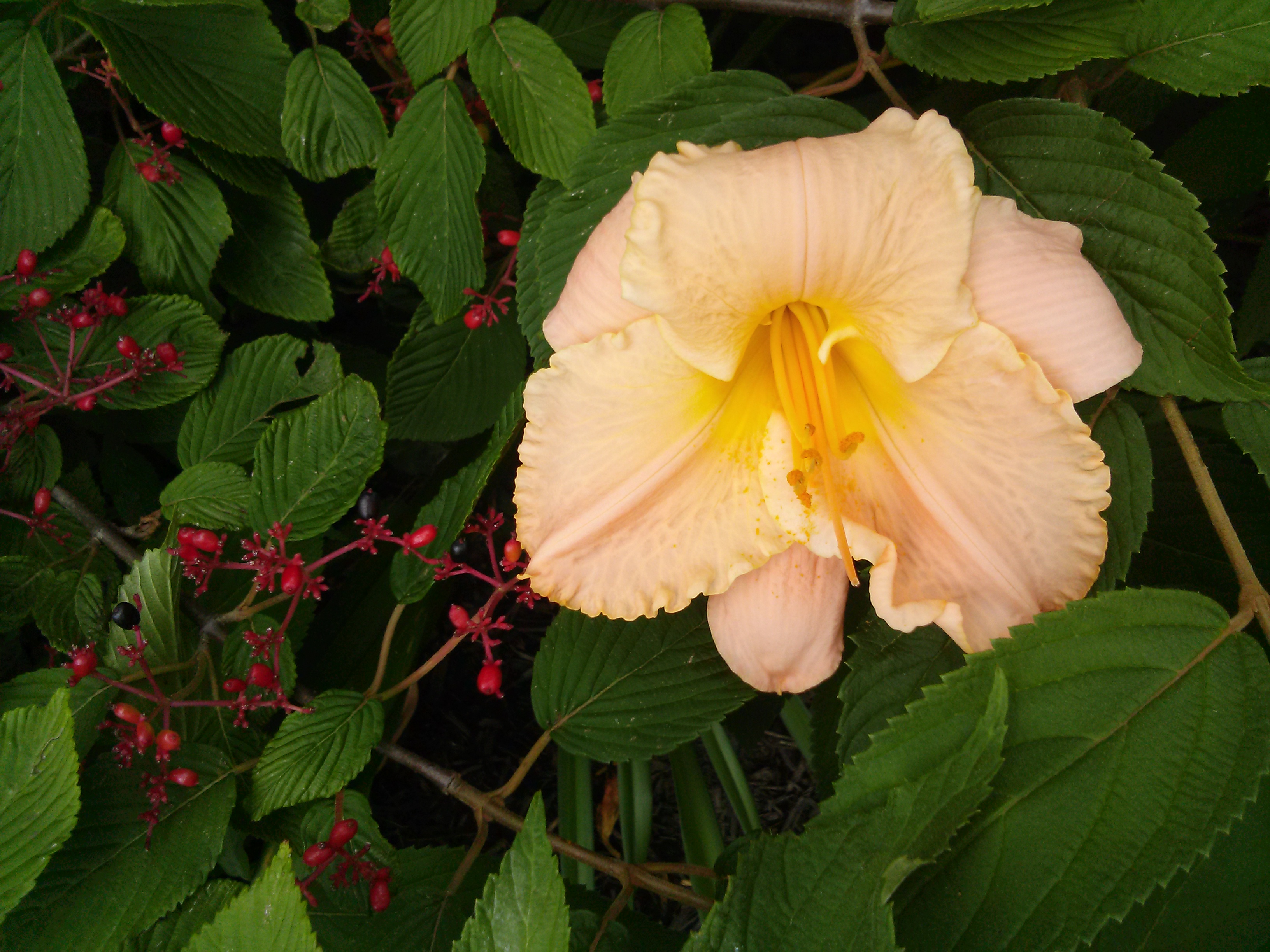 Keep sending in photos of your gardens, everyone!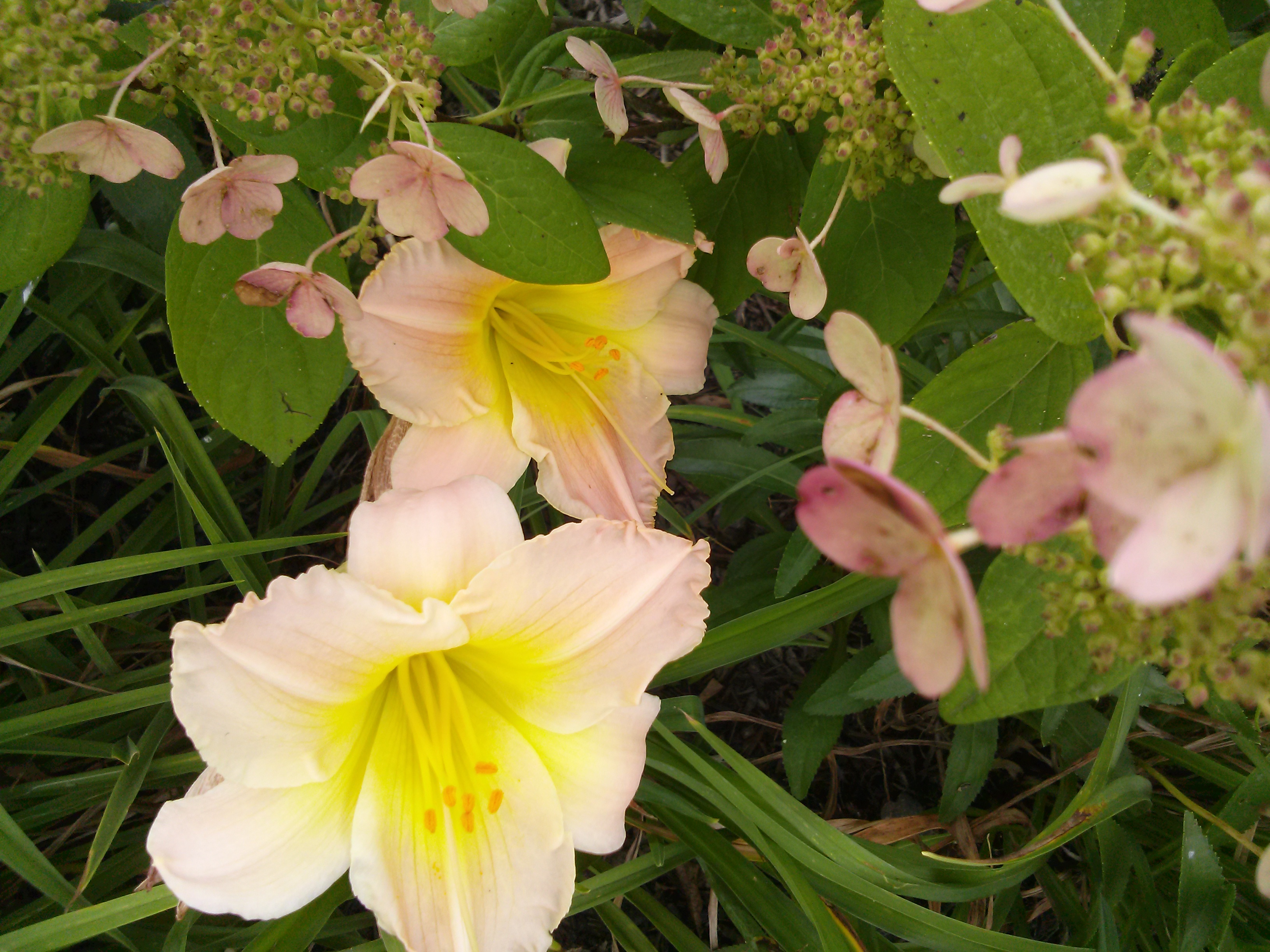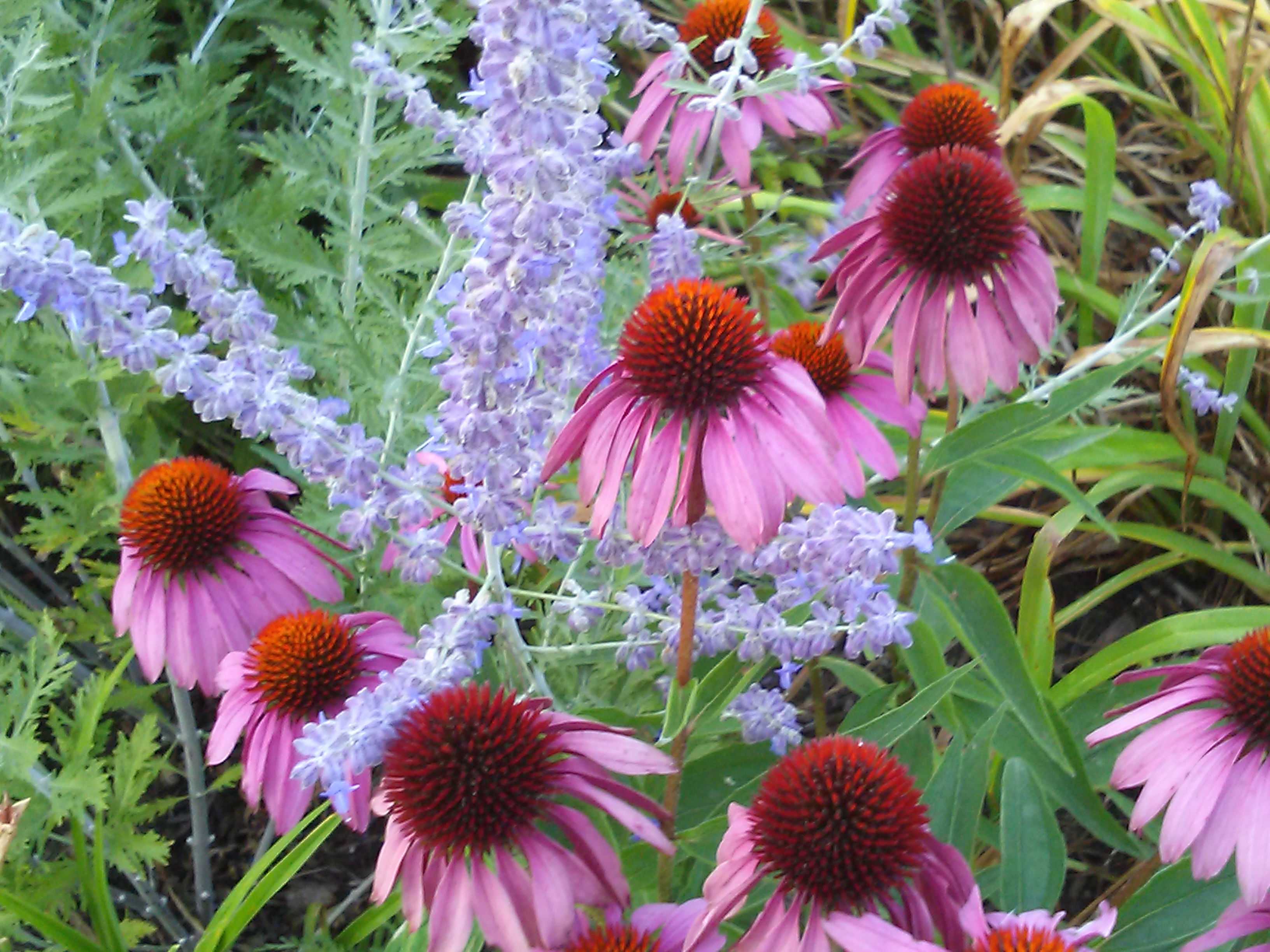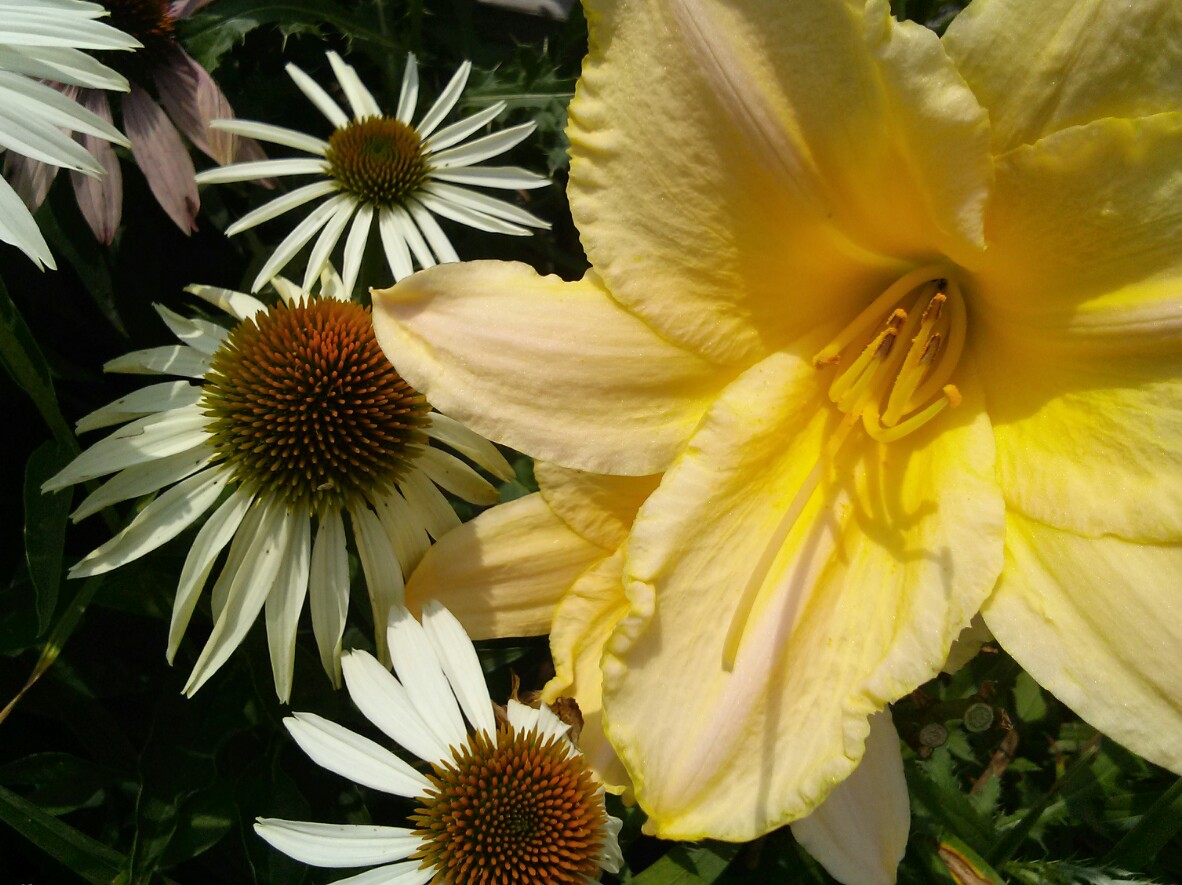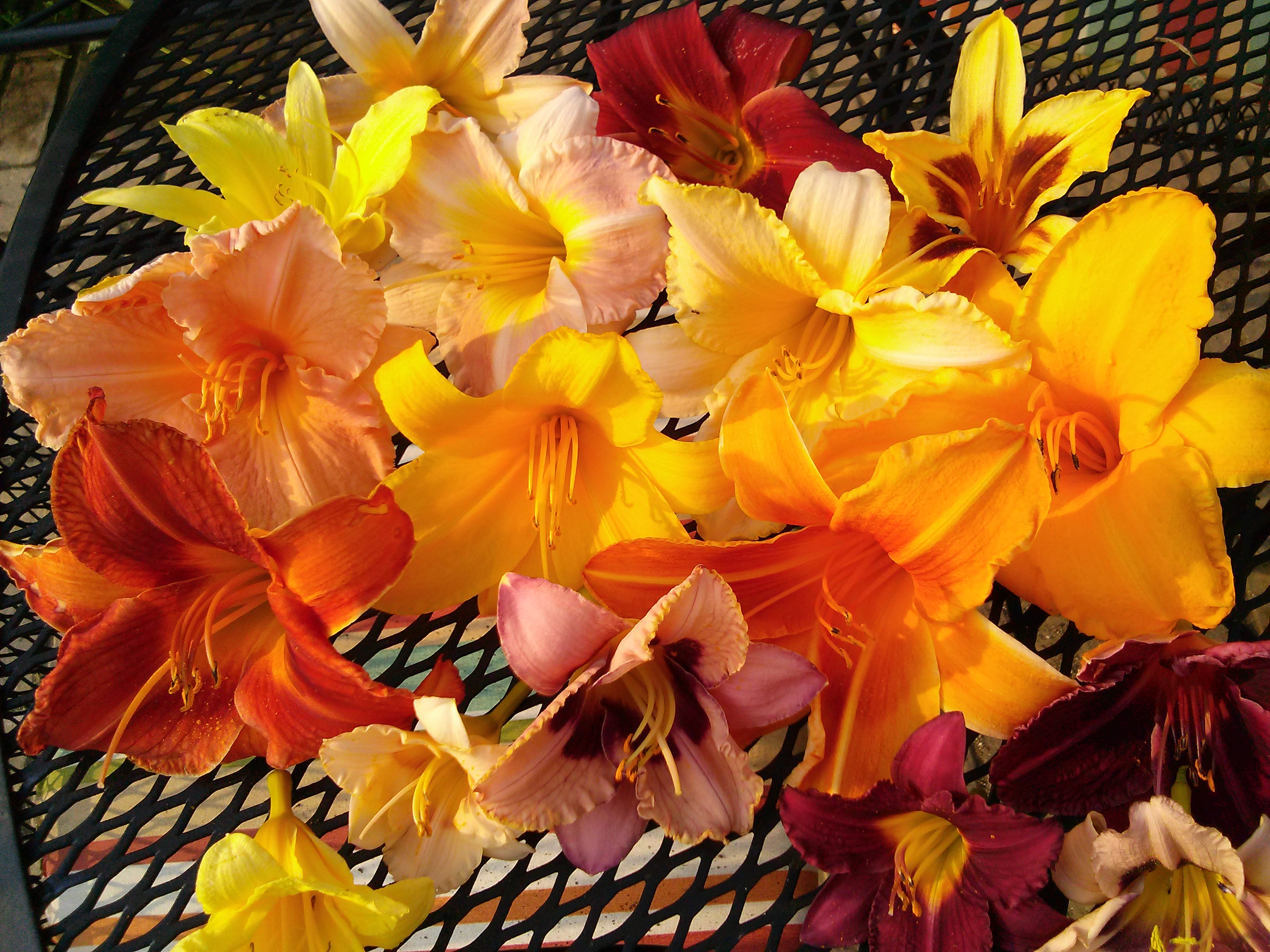 Want us to feature YOUR garden, or a garden you've recently visited, in the Garden Photo of the Day? CLICK HERE!
Want to see every post ever published? CLICK HERE!
Want to search the GPOD by STATE? CLICK HERE!
And last but not least, Check out the GPOD Pinterest page, where you can browse all the post in categories…fun! CLICK HERE!