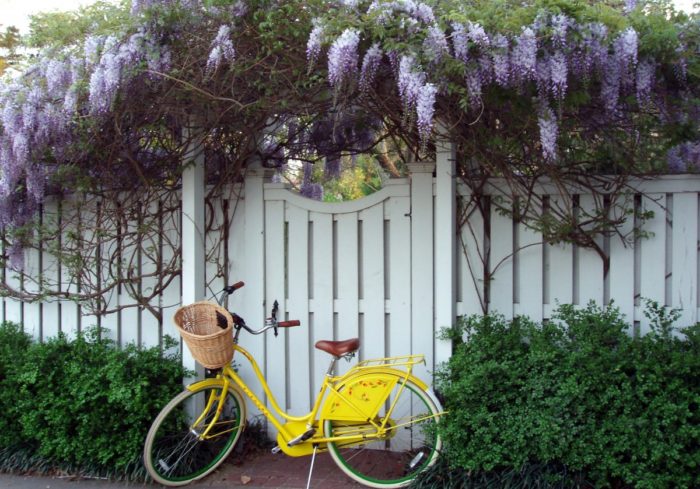 We visited Gail Wynne's garden in north central Oklahoma almost a year ago (refresh your memory HERE), and today she's back with a few more photos.
She says, "These are photos of the garden gate entrance to our backyard. The pictures are from several different years and seasons. The season for this area begins in mid February when I plant lettuce along the edge of this small bed. It comes on early before I can add impatiens and Caladiums in it's place.
"Some years I just pull all the lettuce as it begins to bolt. Other years I interplant the impatiens with the lettuce. It just depends on how thick the lettuce is and how quickly it gets hot. The Wisteria covering the gate is glorious when it blooms. Unfortunately last year the late-season freezes and ice eliminated all the blooms."
Gail, I have a feeling there is SOOOOO much more to see. Be sure to send more photos this season!
**** Share your garden story…. Email me with photos and words at [email protected] ****
Want us to feature YOUR garden in the Garden Photo of the Day? CLICK HERE!
Want to see every post ever published? CLICK HERE!
Want to search the GPOD by STATE? CLICK HERE!
Check out the GPOD Pinterest page! CLICK HERE!