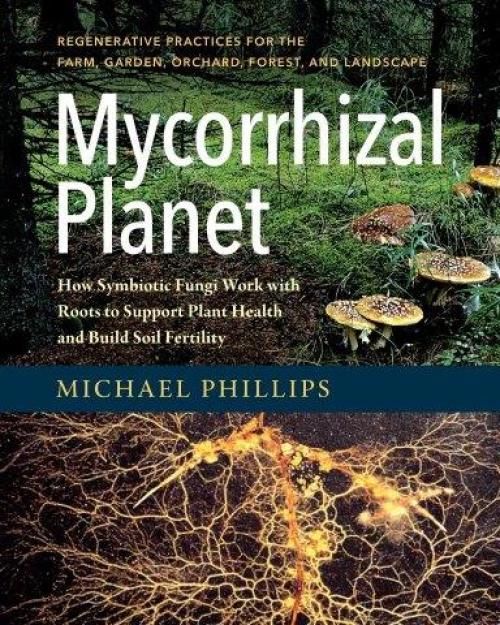 Well it is December already and the holidays are fast approaching. Here are a few ideas for books that you might not have come across or thought about that just about any herbie/gardener would appreciate…
Mycorrhizal Planet by Michael Phillips, Chelsea Green, March 2017. Michael is one of my gardening heroes, he is a steward of the earth and a veritable green man, and author of The Apple Grower and The Holistic Orchard. You can preorder his new book about how funghi and plants work together to create dynamic soils at www.herbsandapples.com. I've preordered two copies for gardeners whom I know will appreciate this book.


The Invention of Nature: Alexander Von Humboldt's New World by Andrea Wulf, Knopf, 496 pages. Humboldt was perhaps the greatest scientist of the 19th century, though he is little known. Those who have researched botanical subjects may know of this extraordinary botanist and the amazing work that he did. One of my herbal guru mentors and renowned photographer, Steven Foster, recently stated in a lecture he was giving at the Ozark Folk Center: "Humboldt related the interconnectivity of all living things; he was a rockstar in his day". This book is on my personal wishlist.

A Culinary Herbal: Growing and Preserving 97 Flavorful Herbs coauthored by Susan Belsinger and Dr. Arthur Tucker, Timber Press 2016, would be a great gift for any herbalist, novice or experienced. This book discusses cultivating many common and lesser known herbs and how they are used, though most especially we concentrate on detailed information on the fragrance and flavor of each herbs and how they are used in cooking and beverages. Rosemary Gladstar describes our book, "This fresh new masterpiece excites the senses!" You can order an autographed copy at www.susanbelsinger.com or Timber Press is offering this and many other great gardening books on sale this week. For a Culinary Herbal and more check out https://www.timberpress.com/books/culinary_herbal/belsinger/9781604695199.
Stay tuned–next blog will have some more great ideas for holiday gifts from herbal-related crafts to tools!