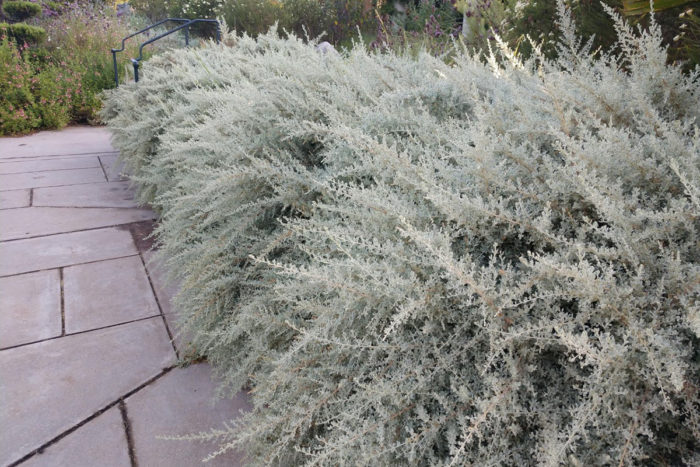 The foliage of many Australian plants can add textural beauty to drought-tolerant gardens. Many have willowy leaves and dusty coloring that can add a distinctive touch to your space and make you ask, "Who needs flowers?"
Our regional conditions mimic their native ones
The low-water and lean-soil requirements of Australian plants make them perfect for Southern California. They are extremely low-maintenance, in some cases requiring only light thinning cuts to maintain natural weeping forms. They typically love quickly draining, lean soil, which makes them appropriate to pair with other drought-tolerant plants, like some choice Southern California natives. Some are perfect for using alone as a specimen or focal point, and others make more of an impact used in a grouping or swath. Use no amendments when planting, and avoid disturbing their roots too much. Below are some great Australian plants to add textural movement to your garden beds. Although these plants do bloom, their interest lies in their unique foliage.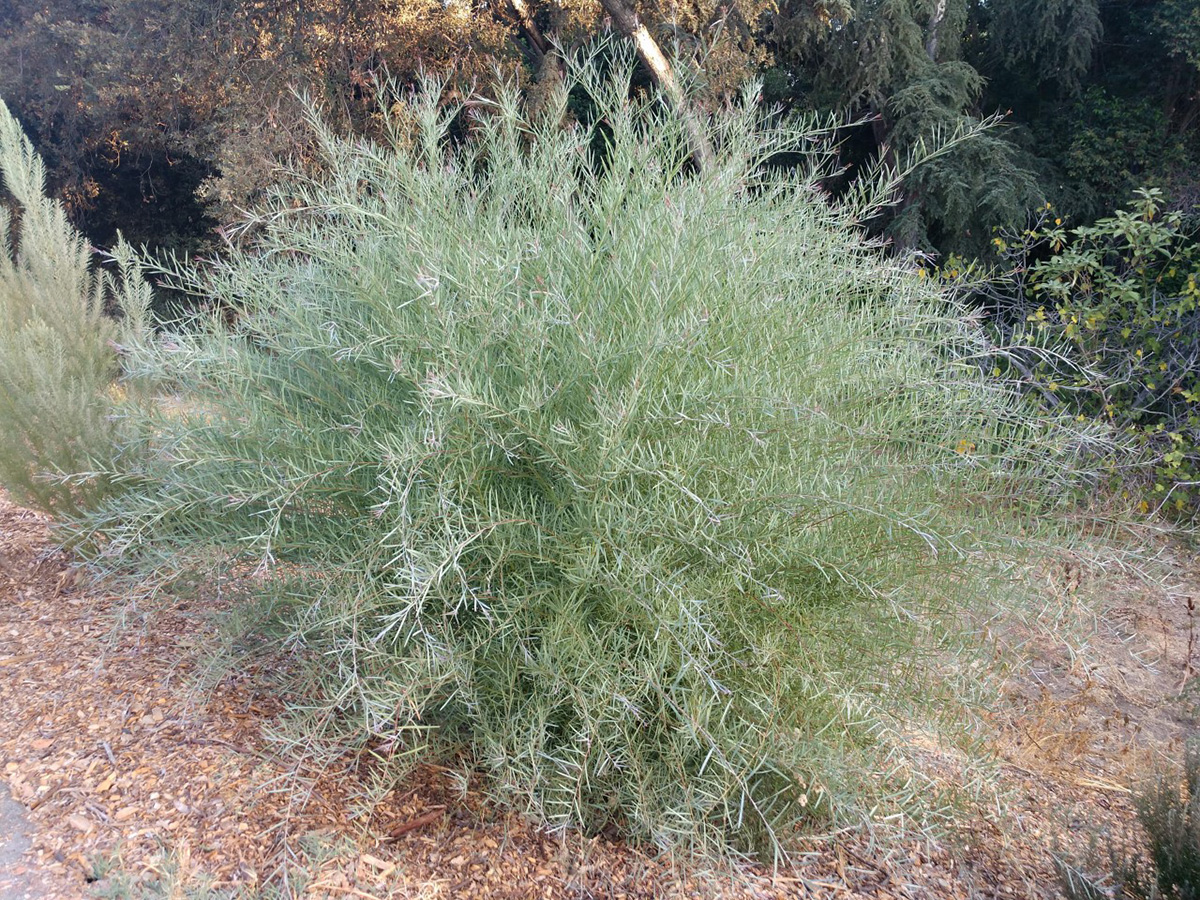 Willow wattle
Acacia iteaphylla, Zones 8–11
This is a larger shrub at 8 to 10 feet high and 6 to 8 feet wide. It doesn't lose the soft willowy look of its juvenile growth like some other Australian natives do. The purple tips of the foliage and the leaves' tenderness add a lot of textural softness to the garden. Willow wattle wants full sun and is tolerant of most soils but does best in a well-draining location.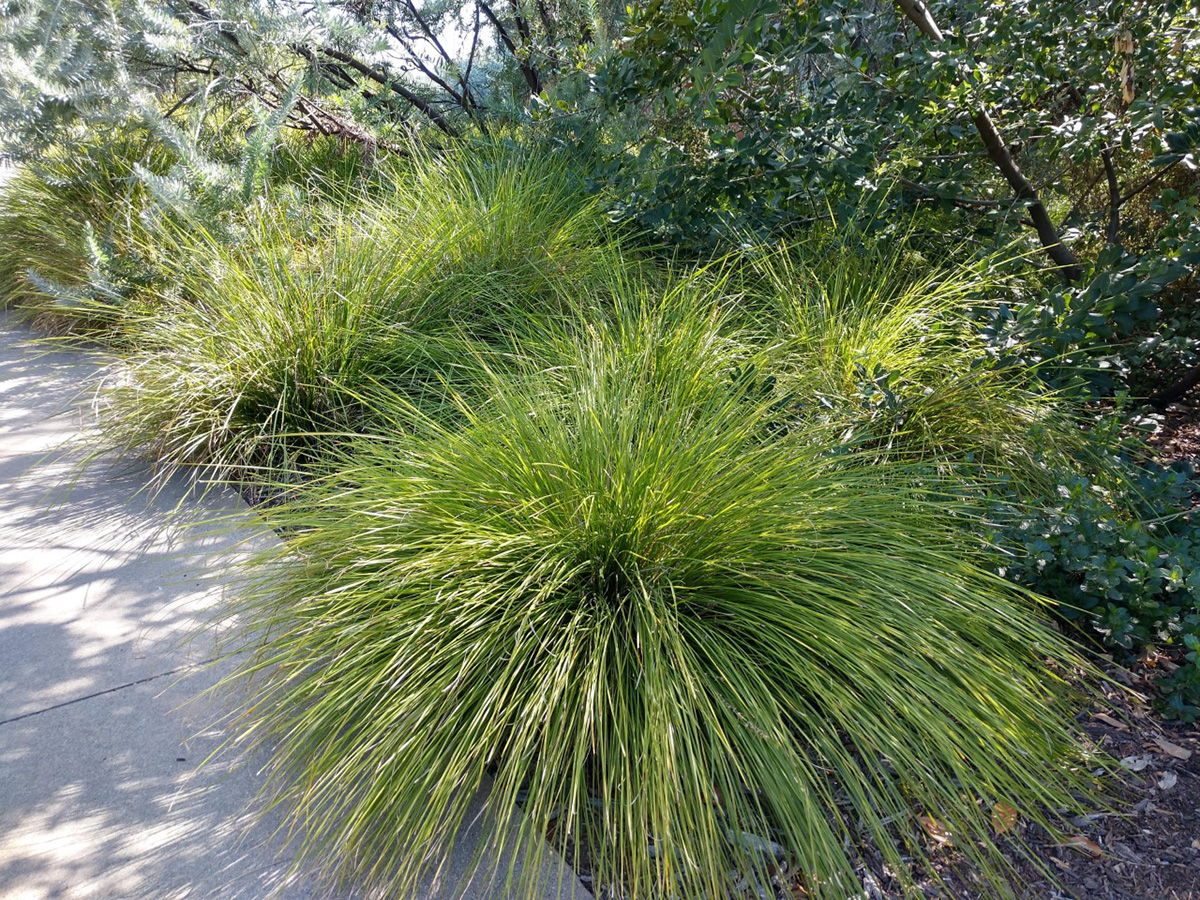 Breeze™ dwarf mat rush
Lomandra longifolia 'LM300', Zones 7–11
This is a finely textured and bright green grass that looks better planted in groupings. It can reach 2 to 3 feet high and 2 to 3 feet wide. It's evergreen and does not require an annual cut back. Breeze™ dwarf mat rush is tolerant of sun or shade and dry or wet conditions. This is a good choice for coastal gardens.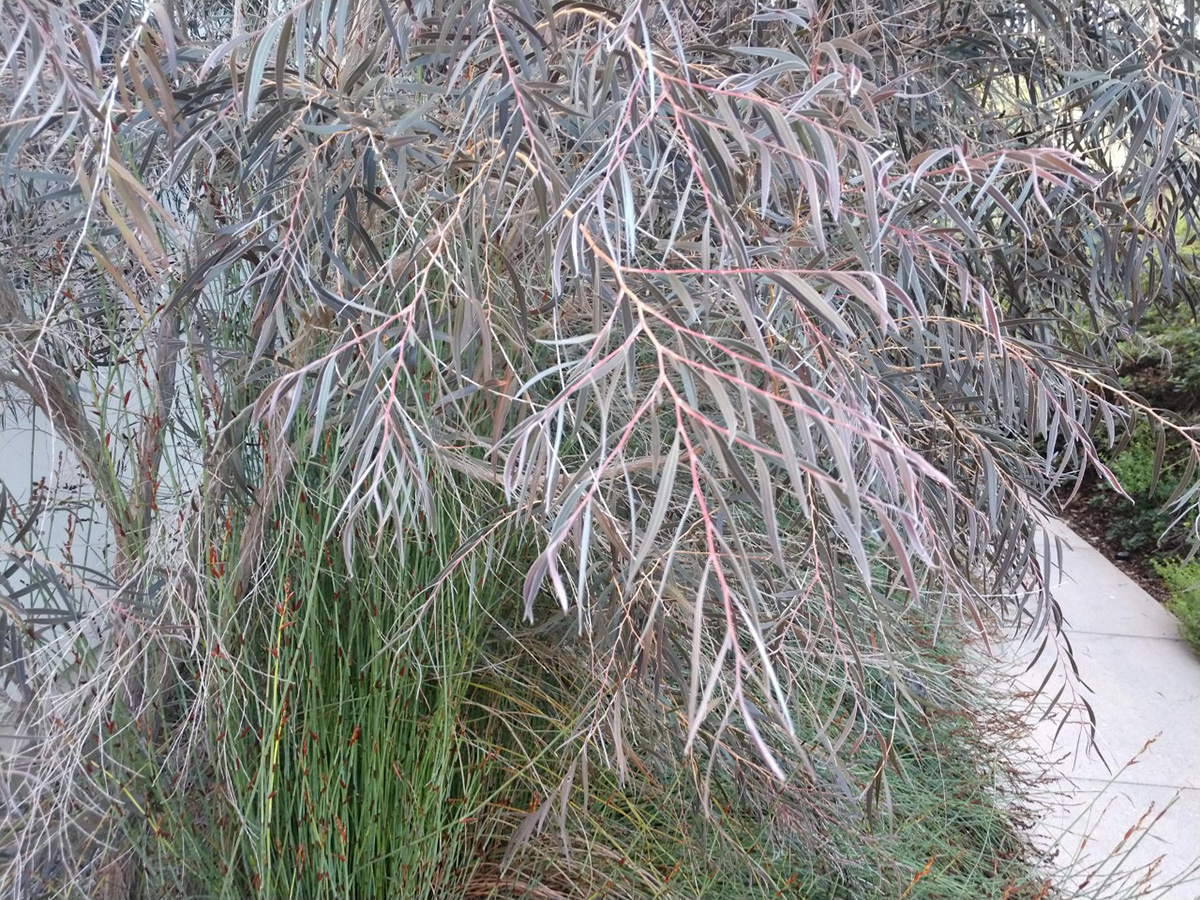 'Burgundy' willow myrtle
Agonis flexuosa 'Burgundy', Zones 9–11
The dark leaves of 'Burgundy' willow myrtle add color contrast to garden designs. It's a small single or multi-trunk tree reaching about 15 to 20 feet high with an open, arching form. It does best in full sun but can tolerate light shade and needs well-draining soil. Enjoy it indoors and outdoors, as cuttings from this plant make excellent floral arrangements.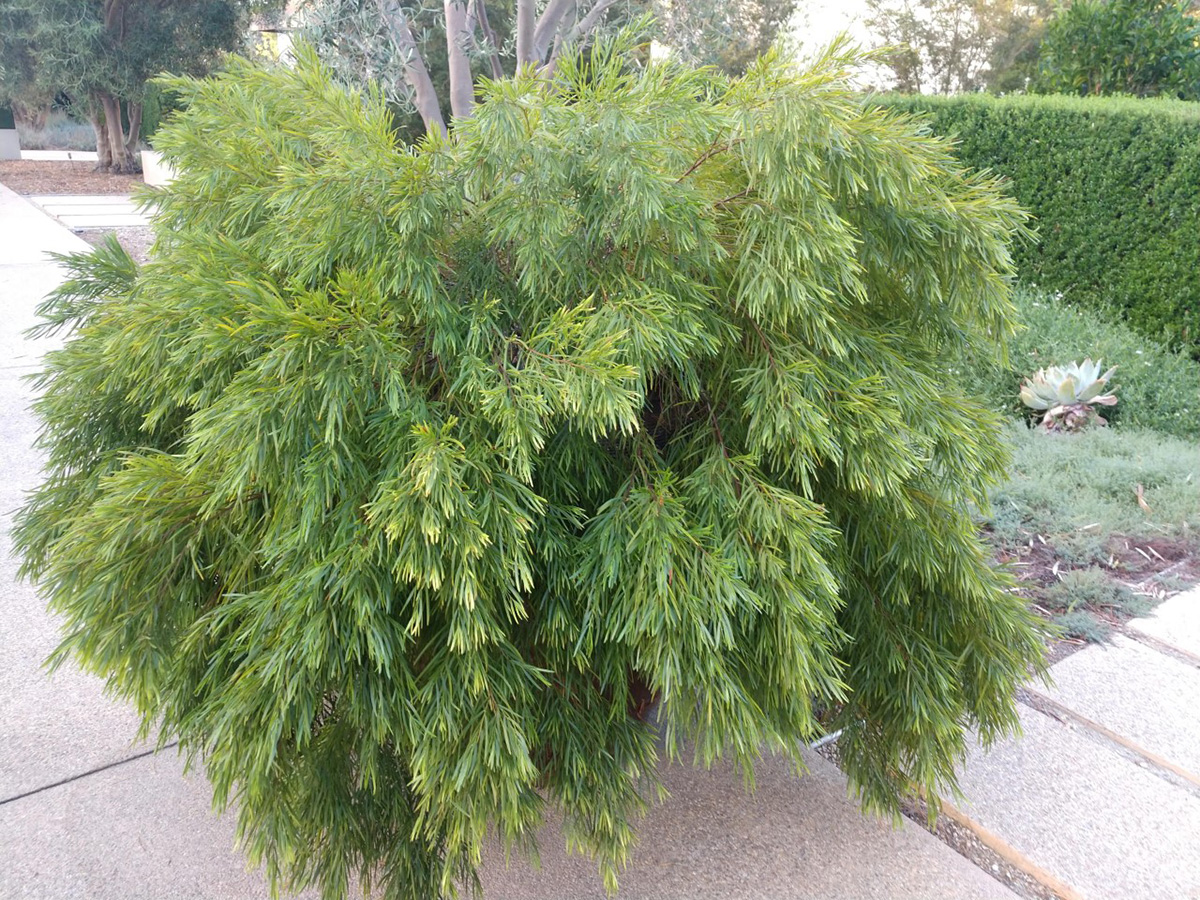 Cousin Itt little river wattle
Acacia cognata 'ACCOG01', Zones 7–11
Cousin Itt little river wattle is appropriately named for its finely textured, weeping habit. It looks great planted in a grouping or alone in a pot, although be sure to use a well-draining potting mix. It will definitely give you textural contrast when used alongside succulents or cacti, and it can tolerate sun or shade. Cousin Itt little river wattle reaches 2 feet high and 4 to 6 feet wide.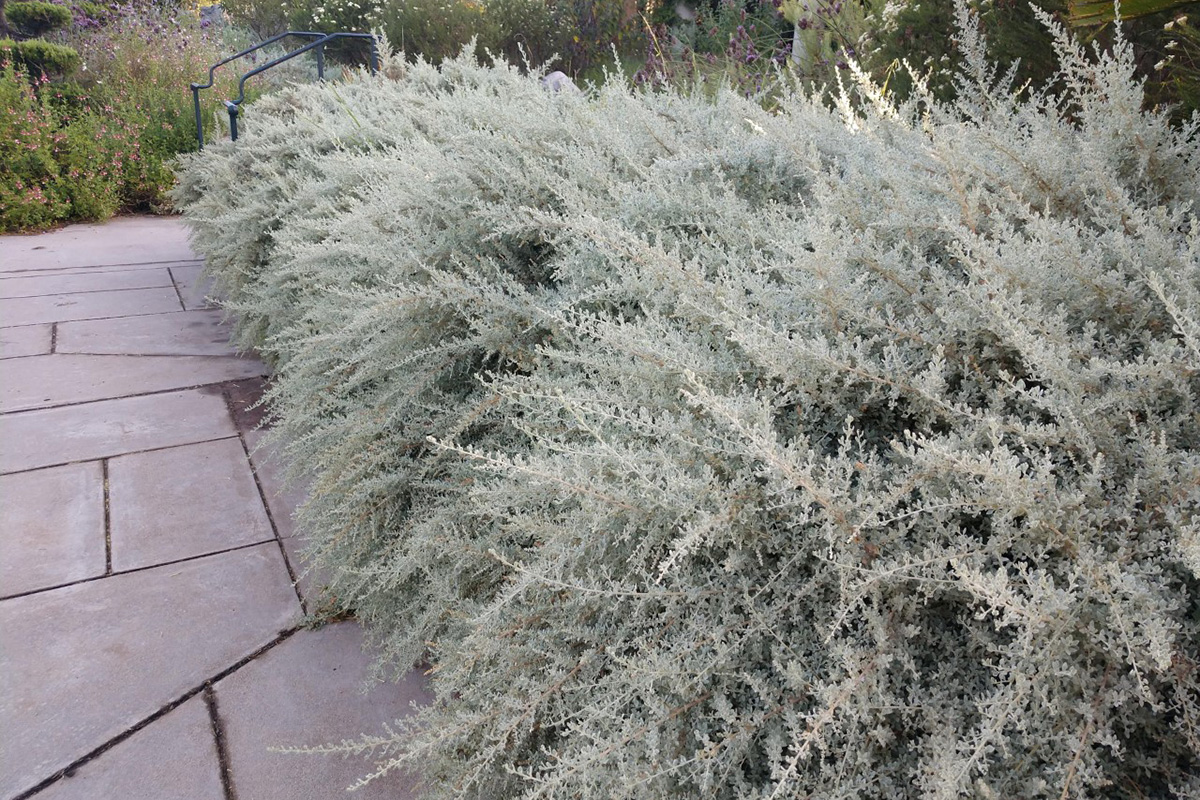 Creeping Australian saltbush
Rhadodia spinescens, Zones 8–11
This low-growing ground cover reaches 2 feet tall and 4 feet wide. Its color and texture are like those of no other plant, with silver green foliage and an arching habit. It wants very little water and can be used in xeriscaping. It is tolerant of some shade but prefers full sun with well-draining soil. This is a great pick for erosion control on a hillside.
—Cara Hanstein is a head gardener at the Huntington Library, Art Museum, and Botanical Gardens in San Marino, California.