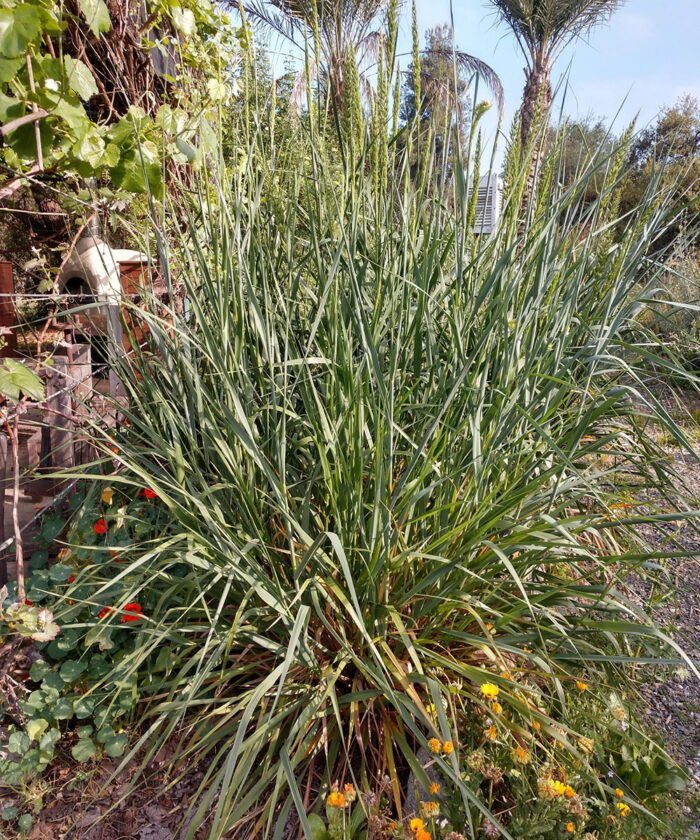 Our gardens can be a tapestry of colors, shapes, and textures, and a fresh design takes all of these elements into consideration. But when I want a plant that hits all of these marks, grasses are what I choose. They can often be the backbone of a successful garden design. Whether planted as solo specimens or grouped in a swath, grasses will catch your eye with their distinctive textural blades.
They often grow either in a bunched or rhizomatous habit, meaning they spread underground or stand alone as clumps. Either way, they can quickly offer a meadow or prairie effect when planted in masses.
They also are typically divided into either "warm-season" or "cool-season" grasses. This refers to their active growing season and will impact your maintenance schedule. Grasses want to be cut back annually at the onset of their active growing season. Cool-season grasses want to be cut back in the fall, and warm-season grasses in early spring. Cutting back grasses is best done by hand with shears or mechanically if there are large numbers to be cut. The shearing should be done about 3 to 6 inches from ground level.
Here are some of my favorite Southern California native grass specimens.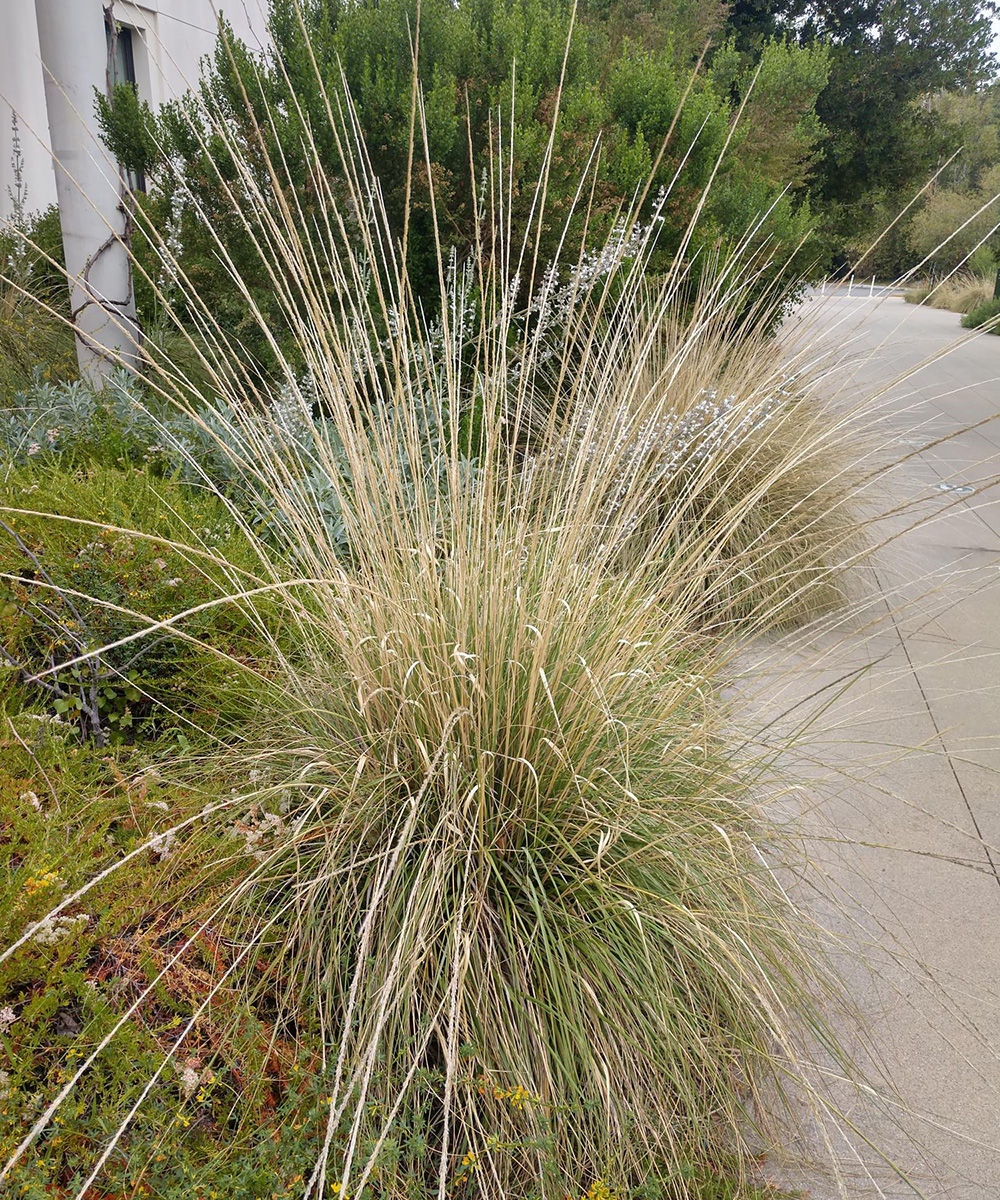 Deer grass
Muhlenbergia rigens, Zones 6–9
This California native is both drought tolerant and beautiful. It's a warm-season, clumping bunchgrass that grows naturally in many central and Southern California plant communities. Plant it alone or in a grouping for its blonde seed heads, which offer fall texture and color. It stands about 3 feet tall and looks best when it's cut back during the winter months for a refreshed growth. Although it's a clumping grass, it can be divided during winter as well.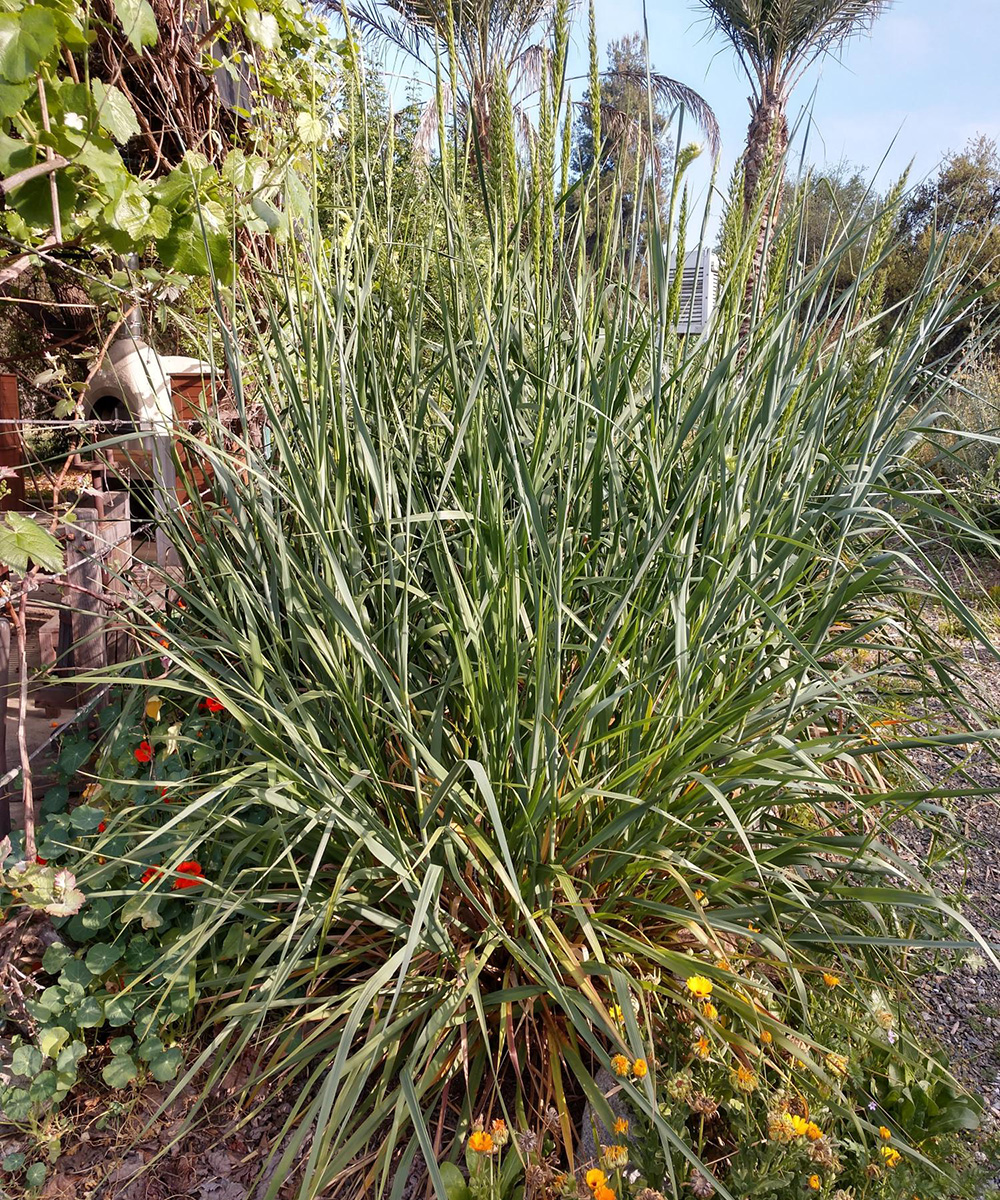 Giant wild rye
Elymus condensatus, Zones 6–10
This grass is a personal favorite. The silvery blue rhizomatous foliage has broad leaf blades that are a bold addition to the landscape. It's very versatile in its tolerance of a variety of conditions, but it looks better in full sun with regular irrigation. Giant wild rye reaches 3 to 4 feet tall and stands very erect. Cut back in fall, as it will begin pushing out new blades in winter.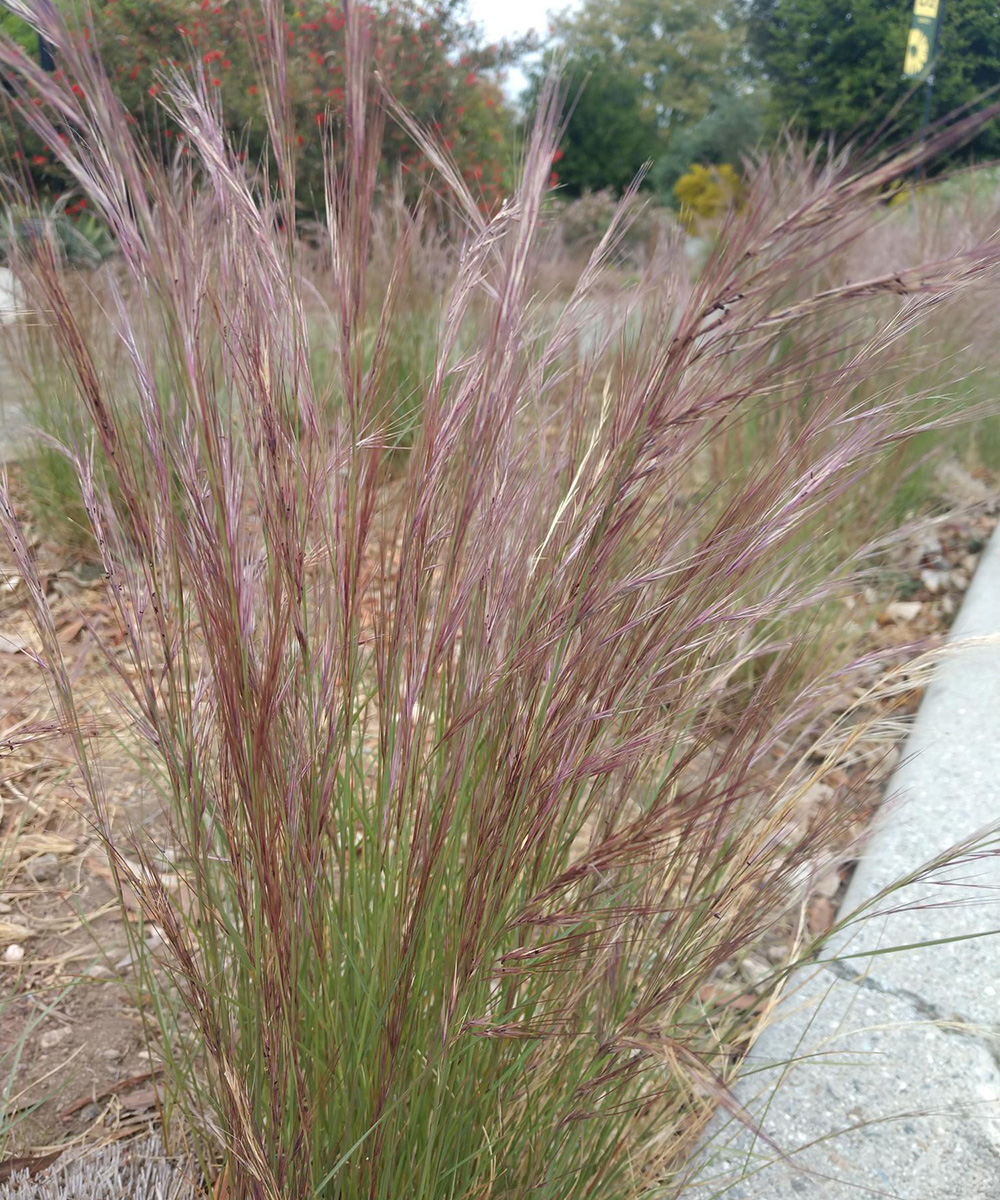 Purple three awn
Aristida purpurea, Zones 5–10
This Southern California native can also be found growing in much of North America. It creates a prairie effect with striking purple seed heads when planted en masse. Purple three awn only reaches about 18 inches tall, so it makes more of an impact when planted in groups.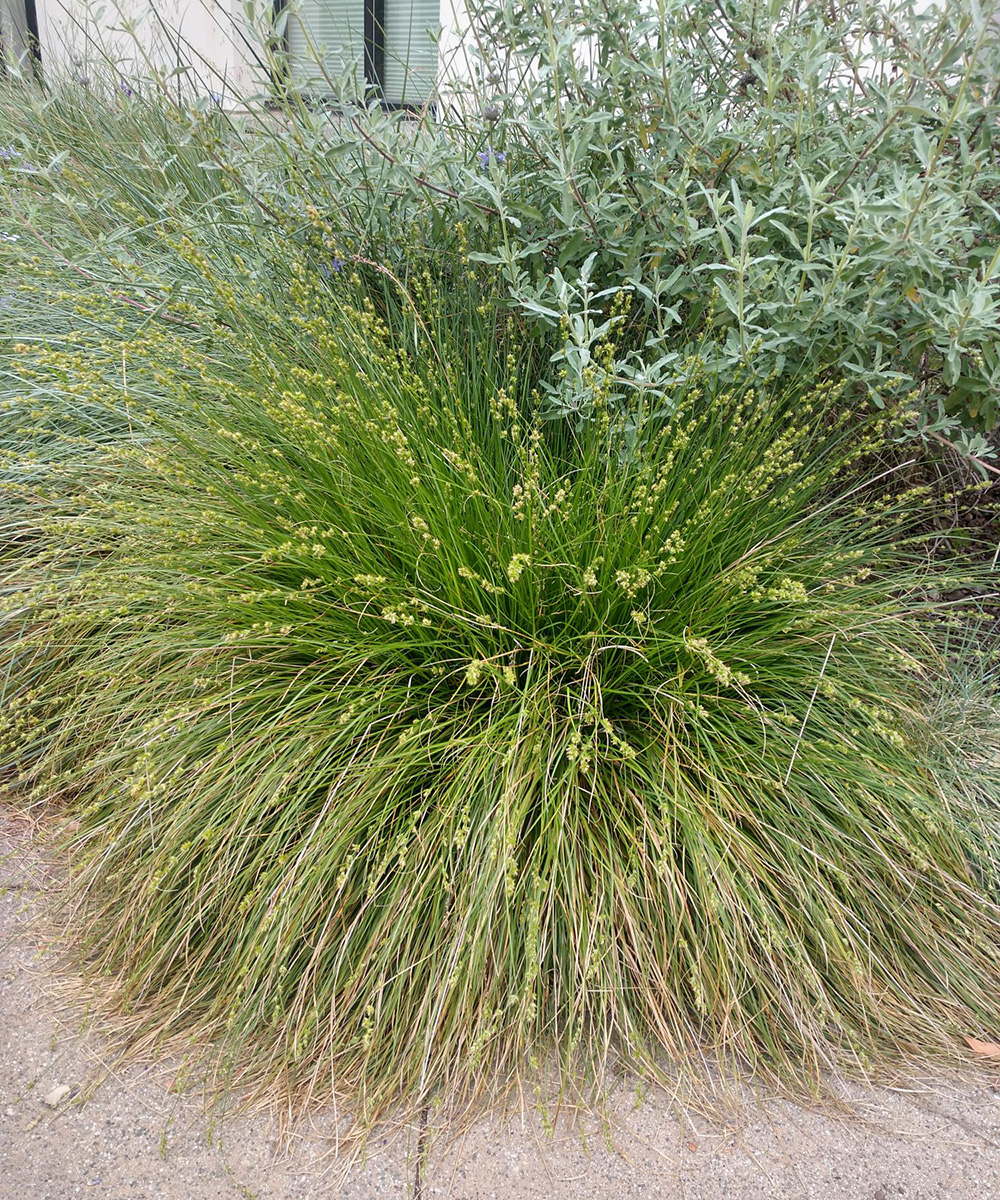 Berkeley sedge
Carex tumulicola, Zones 4–9
This evergreen clumping grass is great for meadowscaping. It reaches about 12 inches tall and is tolerant of both sun and shade, as well as regular water or drought (although it looks better with regular irrigation). It has a vibrant green color that adds a lushness to a California garden.
—Cara Hanstein is a head gardener at the Huntington Library, Art Museum, and Botanical Gardens in San Marino, California.