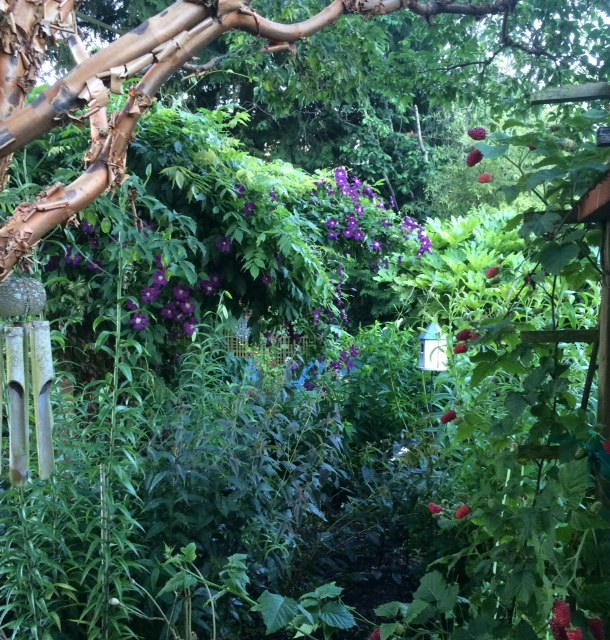 Today's photos are from Terry Mae. She says, "We live in Kent, Washington, south of Seattle, and have been creating this garden for many years. We have done all the work in gardens and spaces ourselves.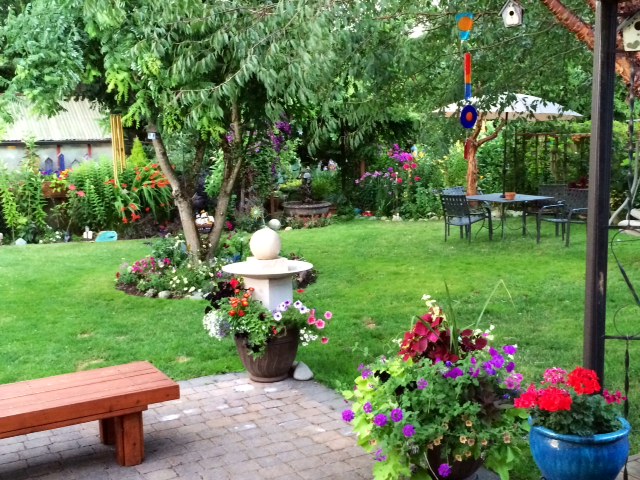 My favorite is the secret garden that I created in the very back corner through a trellis. My husband is the handyman for all the trellis and woodwork projects and so much more. We are retired now ..it is a place where people walk in and say, "Ahhh…"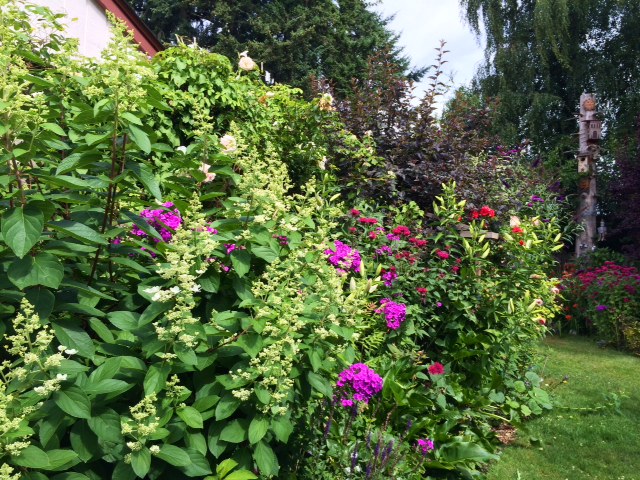 Terry, I think we need to take you up on your offer (in your email) to send more photos. These are lovely!