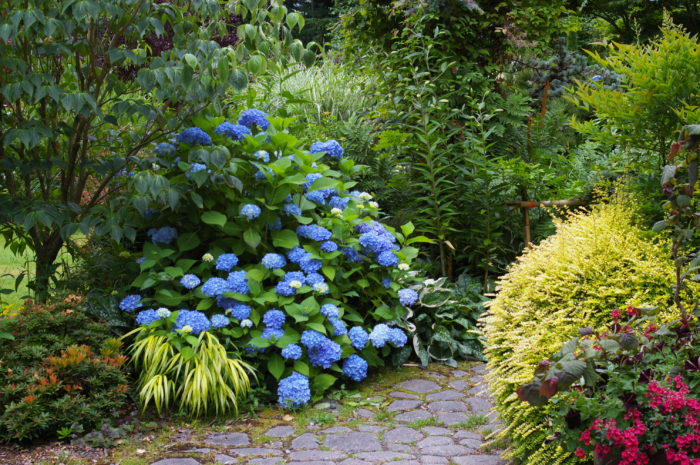 We've visited Jeanne Cronce in Port Orchard, Washington, a few times and today she's back with even more!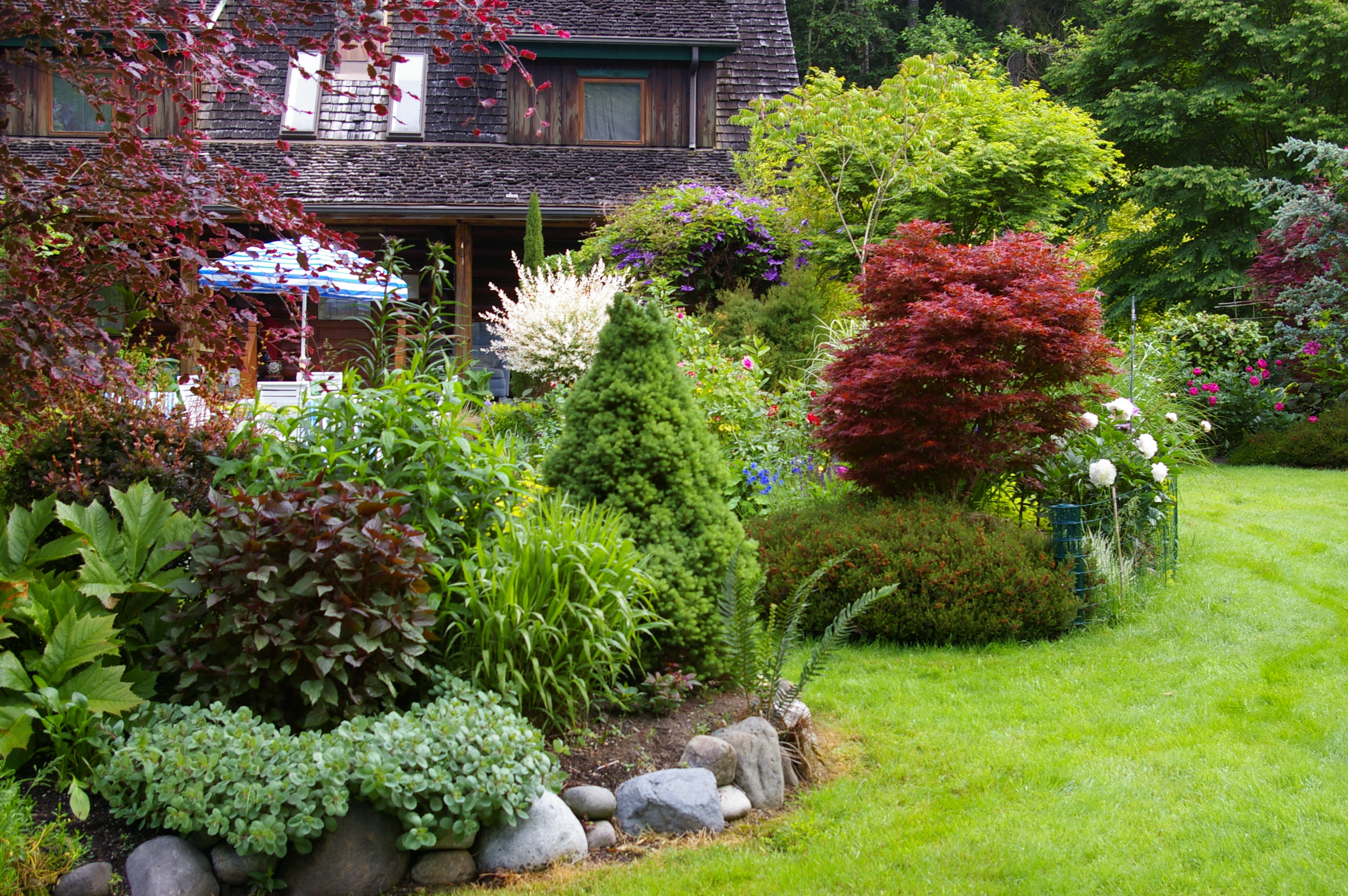 She says, "Here are some pictures of our garden for 2014. The growth this year has been tremendous! I have always liked planting close so I am now looking at moving plants around in the fall or early spring. More fun in the dirt, I suppose.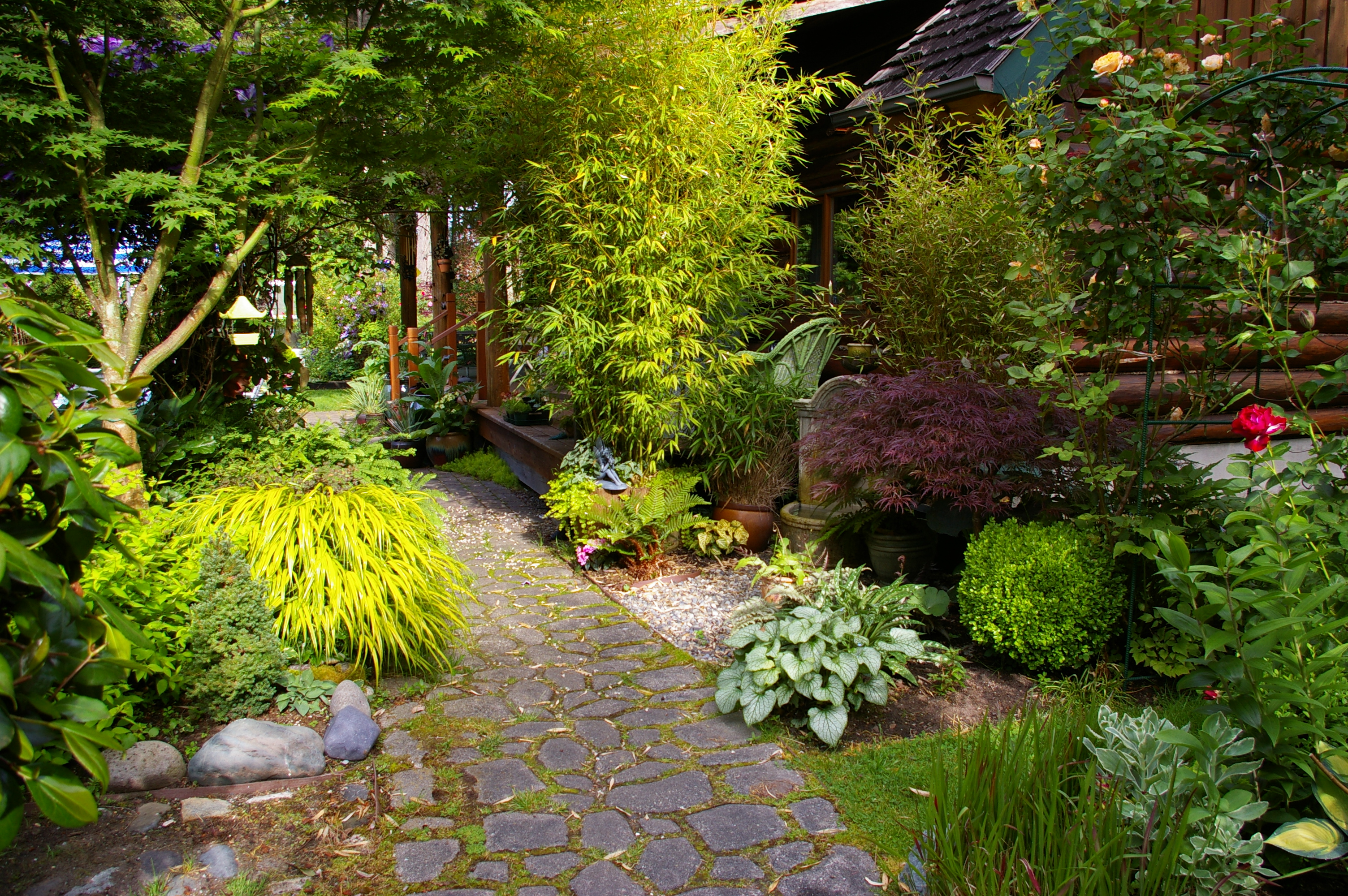 We have five acres of woods and gardens. We call it "Winter Springs Gardens." It's like a little oasis from the busy lifestyles we seem to be pushed into. The birds are plentiful, along with the rabbits. So in some of the pictures you will notice some fencing that I had to put around some of the beds."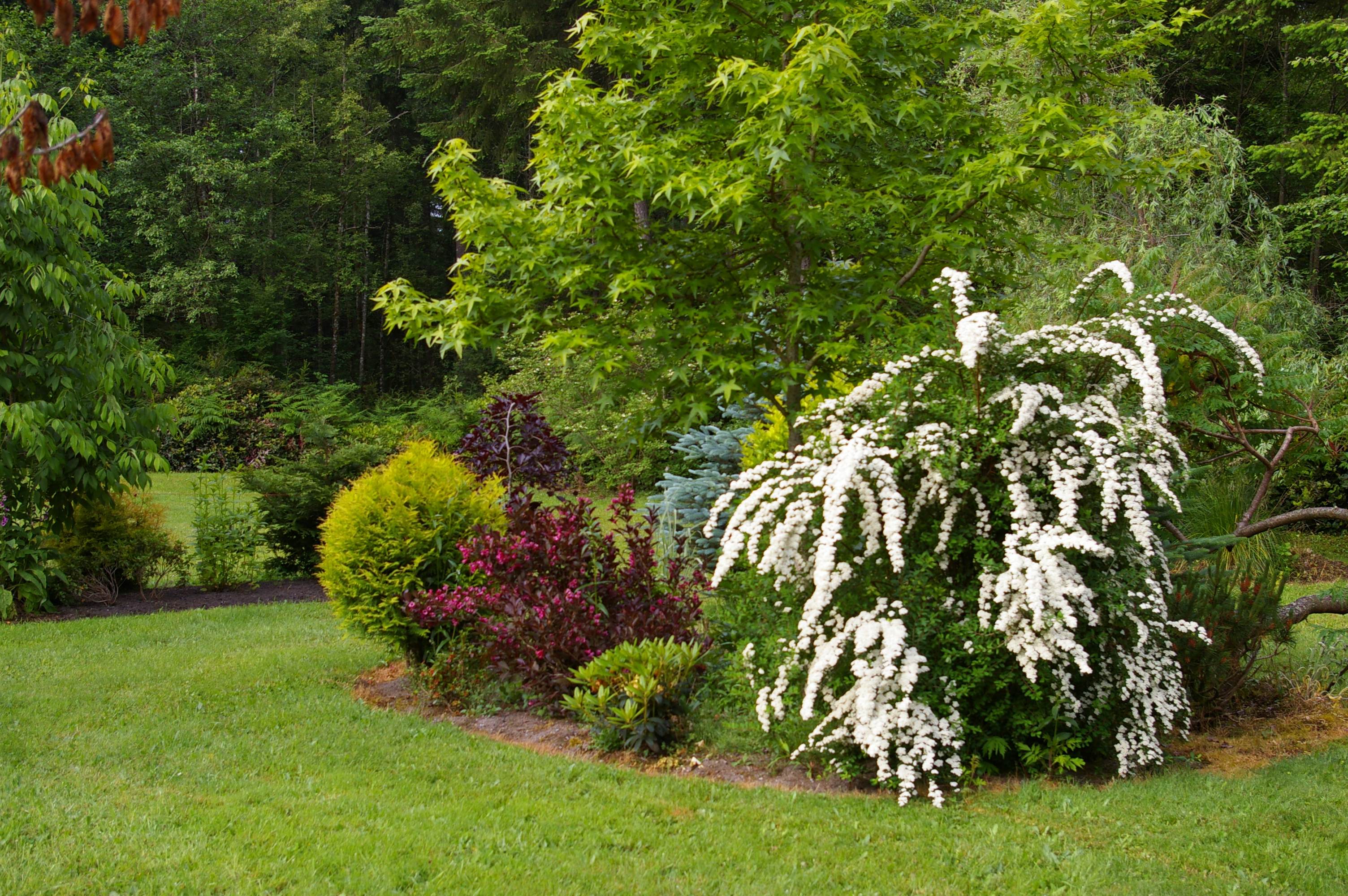 Jeanne, I am in love with all the colors in your garden–it's definitely not a sea of green! Everything looks lush and beautiful. Thanks so much for this update!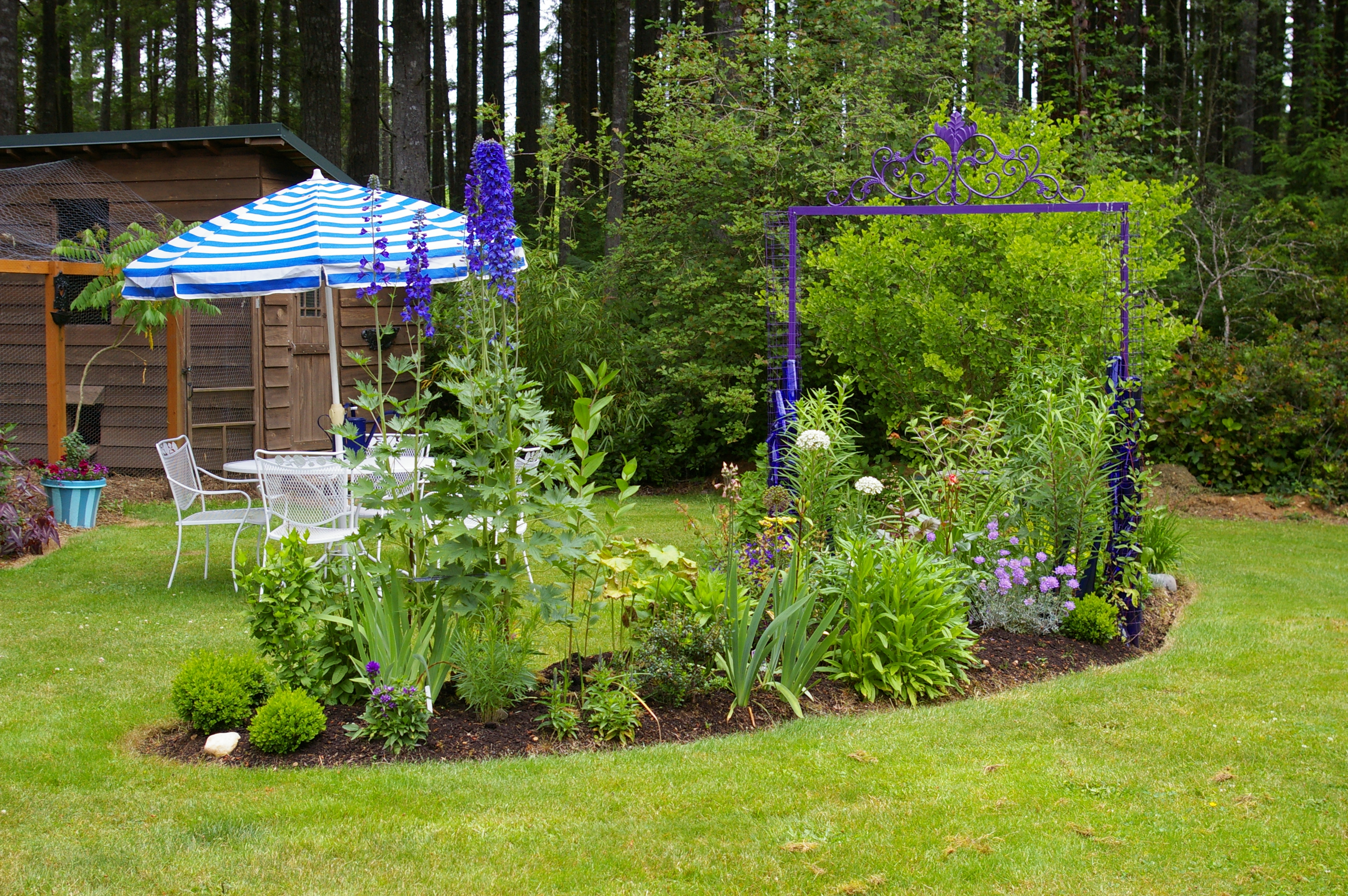 ****Jeanne sent in tons of photos, so we'll see another batch tomorrow. Stay tuned!****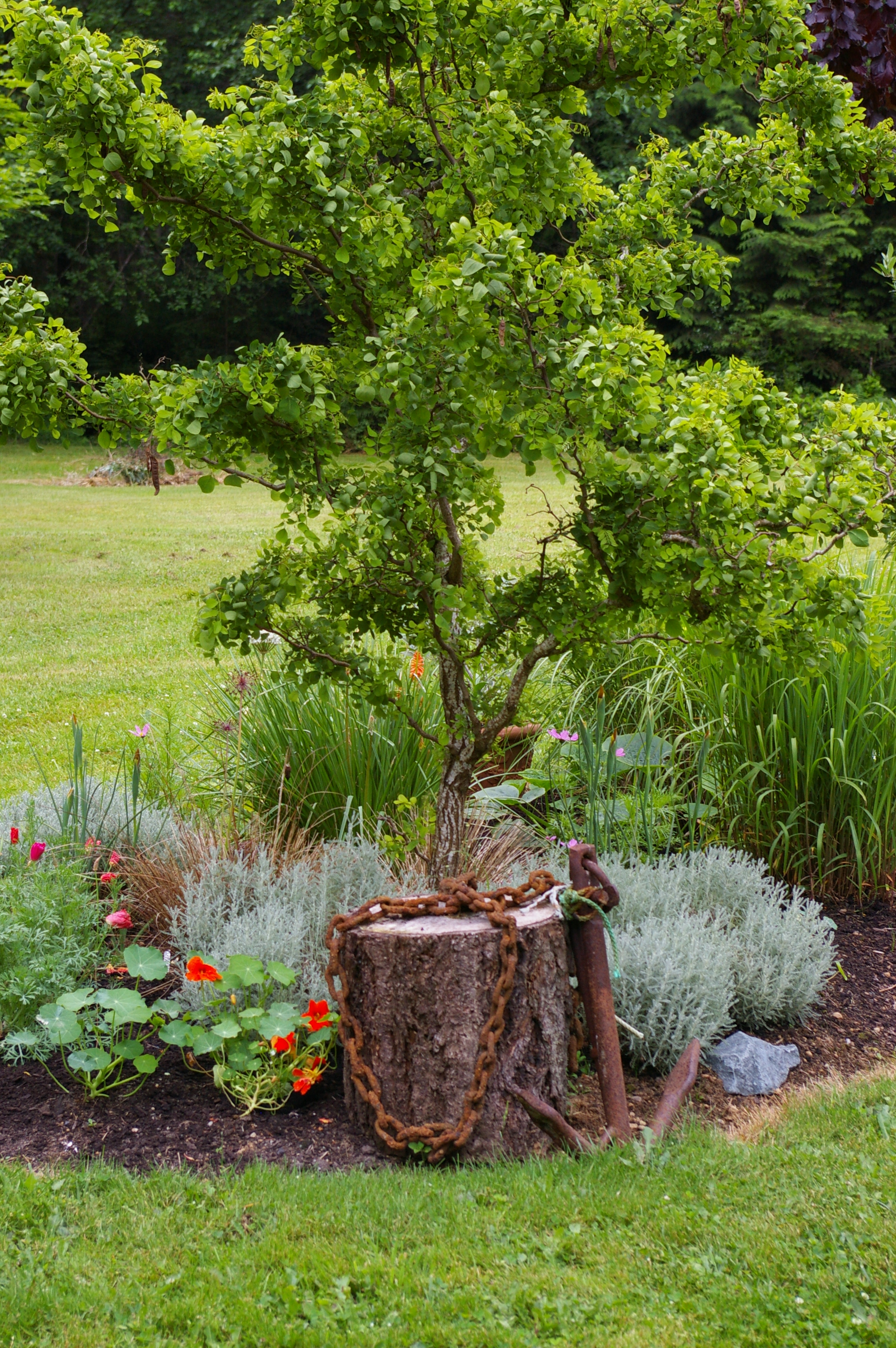 >>>Main GPOD page with links to all posts HERE!
>>>Sign up for the daily email HERE!