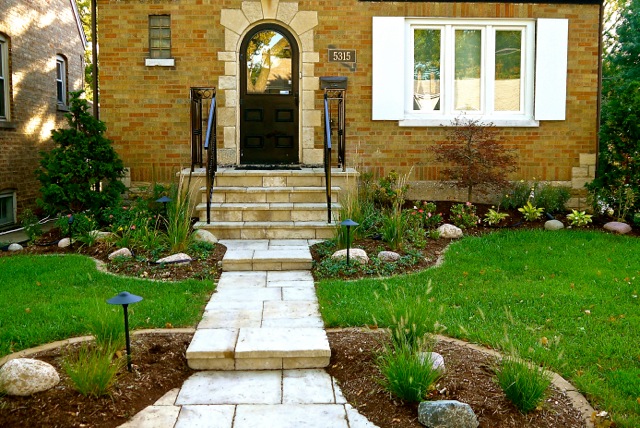 Happy Monday, everyone! And while we're at it, Happy Tax Day! Perhaps today's makeover will inspire you to spend your tax return in the front yard. It's from Susan Wawrzynowicz in Chicago, Illinois.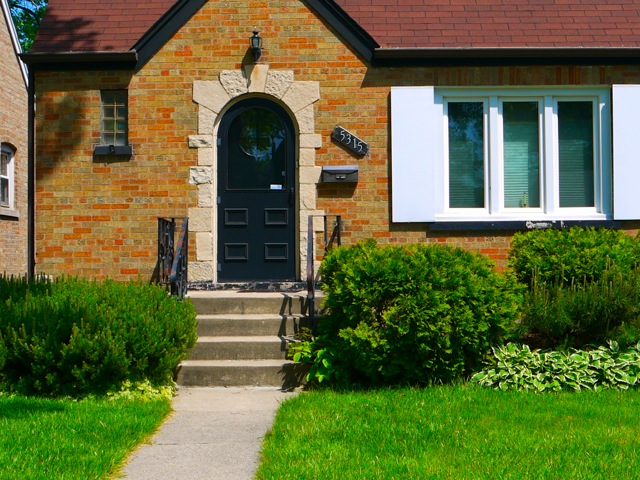 She says, "As we all know, gardens are not only in the back yard. A few months ago I finally decided my home in Chicago desperately needed a curb appeal garden makeover. The makeover included landscaping, railing, stairway, and walkway.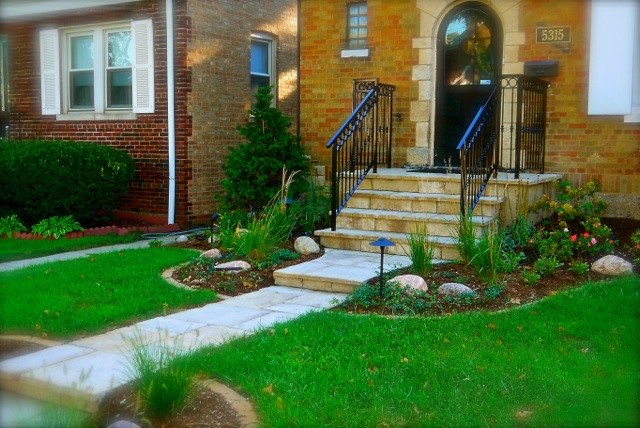 "The stairs and walkway were clad in a Unilock paver product: Yorkstone Honey Gold and the railing is powder coated steel. The landscaping includes two Hinoki falsecypress, Hydrangea 'Little Lime'; 'Coral Carpet' rose; Vinca minor 'Bowles Variety', 'Karl Foerster' reed grass, 'Plum Pudding' coral bells , 'Crimson Queen' Japanese maple, Echinicea purpurea 'Magnus'; Coreopsis 'Full Moon', loosestrife, Hosta 'Great Expectations', and 'Happy Returns' daylilly, accented with Kichler Path and Mini accent lights. The mulch is pine bark. The plantings are rather simple, low maintenance, in bright colors, with resistance to drought and hungry rabbits and leaving plenty of room for growth and newer additions."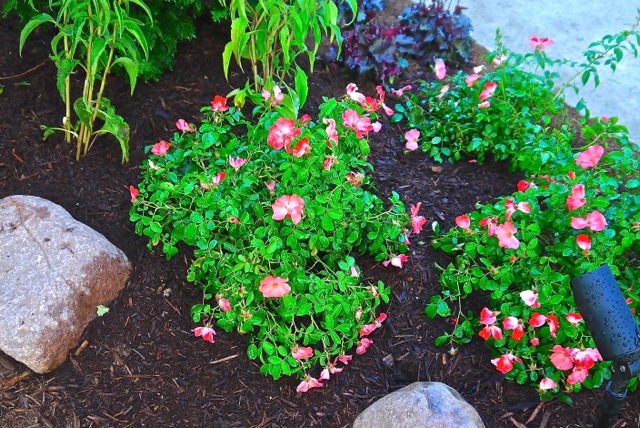 Your front yard looks so much more interesting, Susan! I would love to see how it evolves of the next few years. Keep us posted!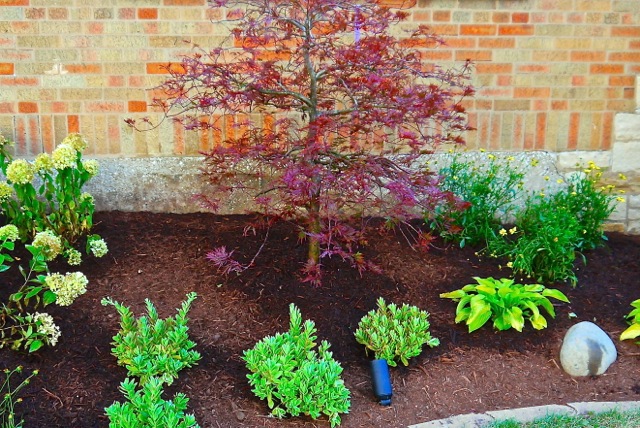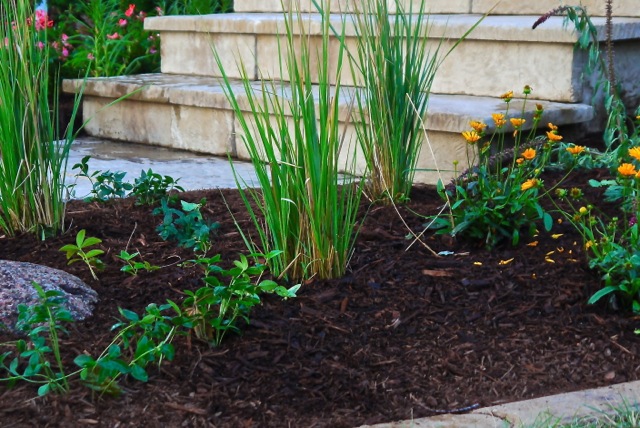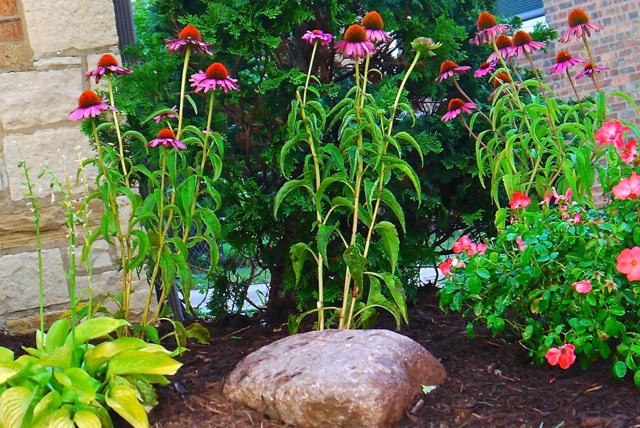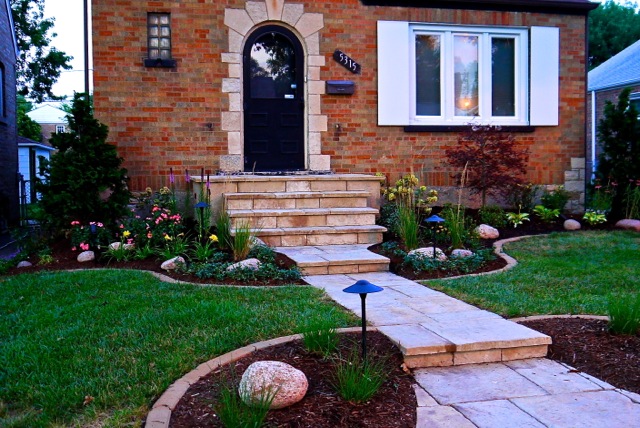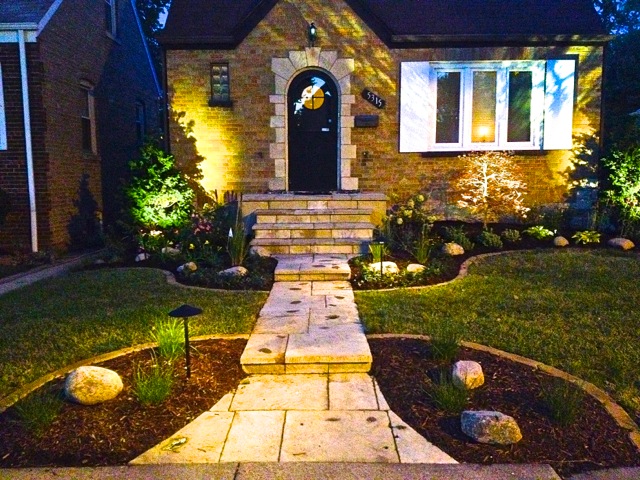 Want us to feature YOUR garden, or a garden you've recently visited, in the Garden Photo of the Day? CLICK HERE!
Want to see every post ever published? CLICK HERE!
Want to search the GPOD by STATE? CLICK HERE!
And last but not least, Check out the GPOD Pinterest page, where you can browse all the post in categories…fun! CLICK HERE!