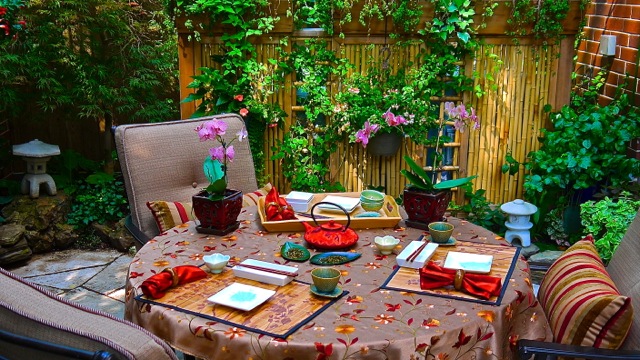 Today's photos are from Susan and Richard Wawrzynowicz in Chicago, Illinois. Susan says, "We are located in the heart of the city. We have lived here for about 14 years and after years of various room by room remodeling projects, we decided on a serious garden makeover inspired by our visits to gardens in Kyoto, Japan.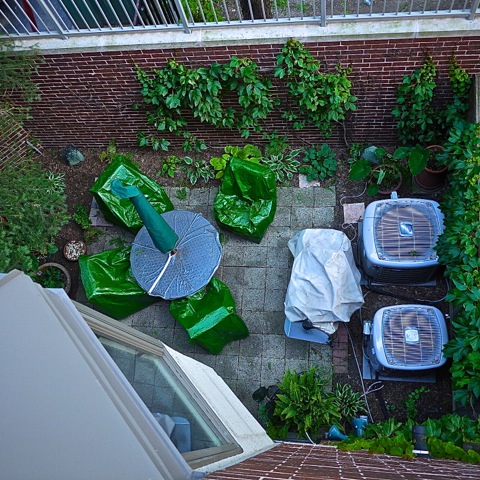 "We hired a landscape architect and with his expertise and our love of Kyoto gardens, we created our own "Asian tea garden." We used bamboo for two purposes: for a wall feature and for supporting climbing hydrangeas and sweet autumn clematis. We also incorporated a Japanese maple, a Japanese sedge, hostas, and a Hinoki false cypress (not pictured).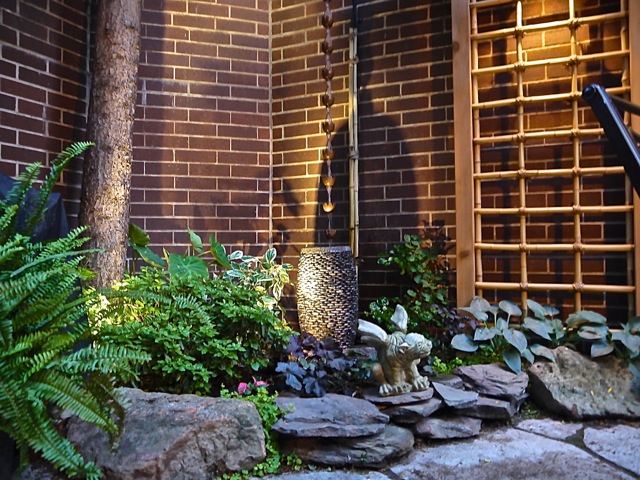 "The water feature was also inspired by our trip to Kyoto. We incorporated a rain chain that circulates water into the stone water vessel, down to a reservoir, and then up the bamboo and back to the vessel. Birds love to sit on the edge for cool drinks. The lights at night create a special oasis."
Wow, Susan, so pretty! It must be even more wonderful in the evening. Thanks for sharing!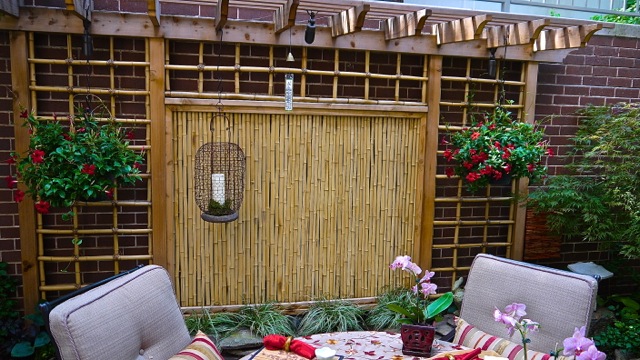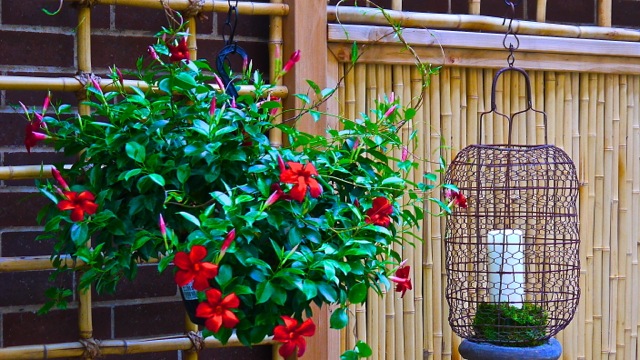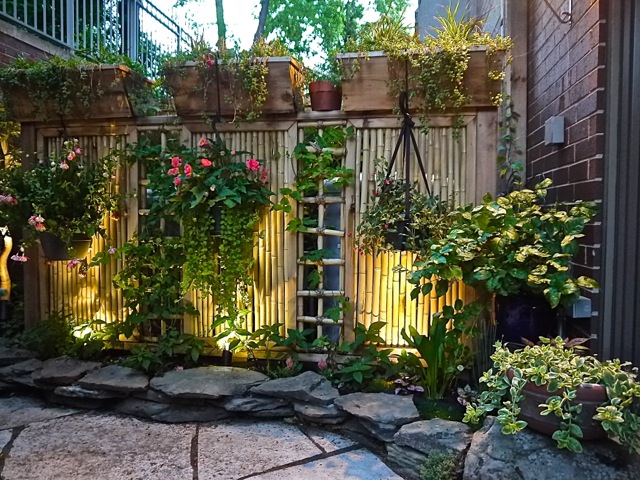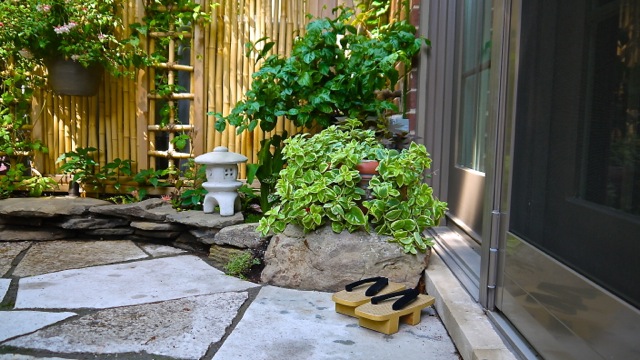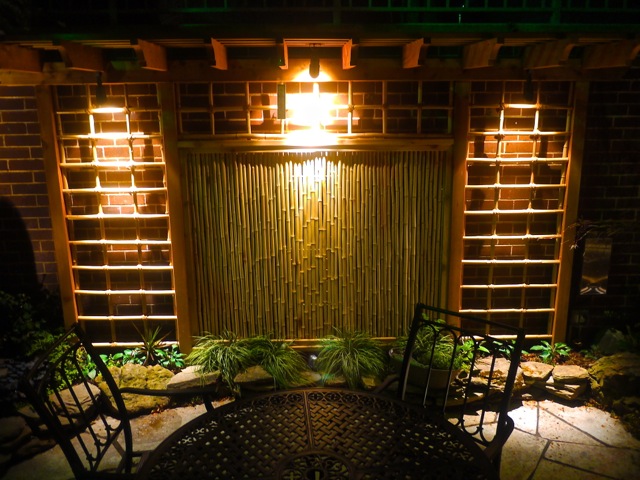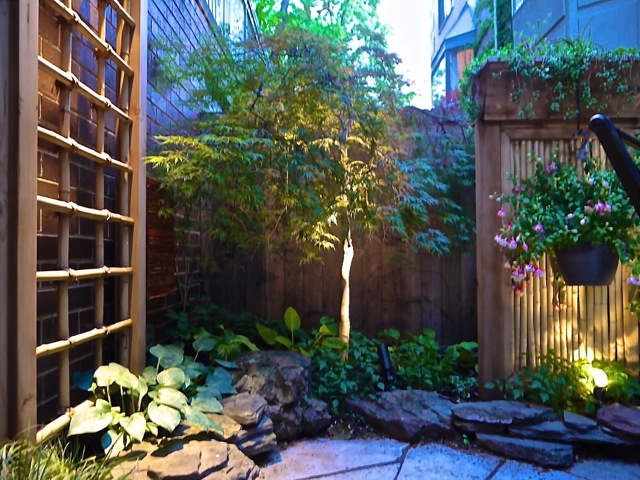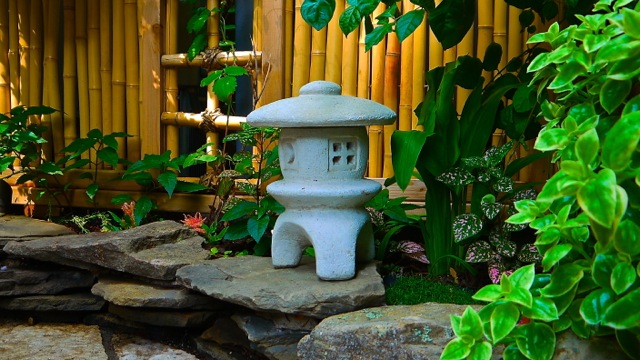 Want us to feature YOUR garden in the Garden Photo of the Day? CLICK HERE!
Want to see every post ever published? CLICK HERE!